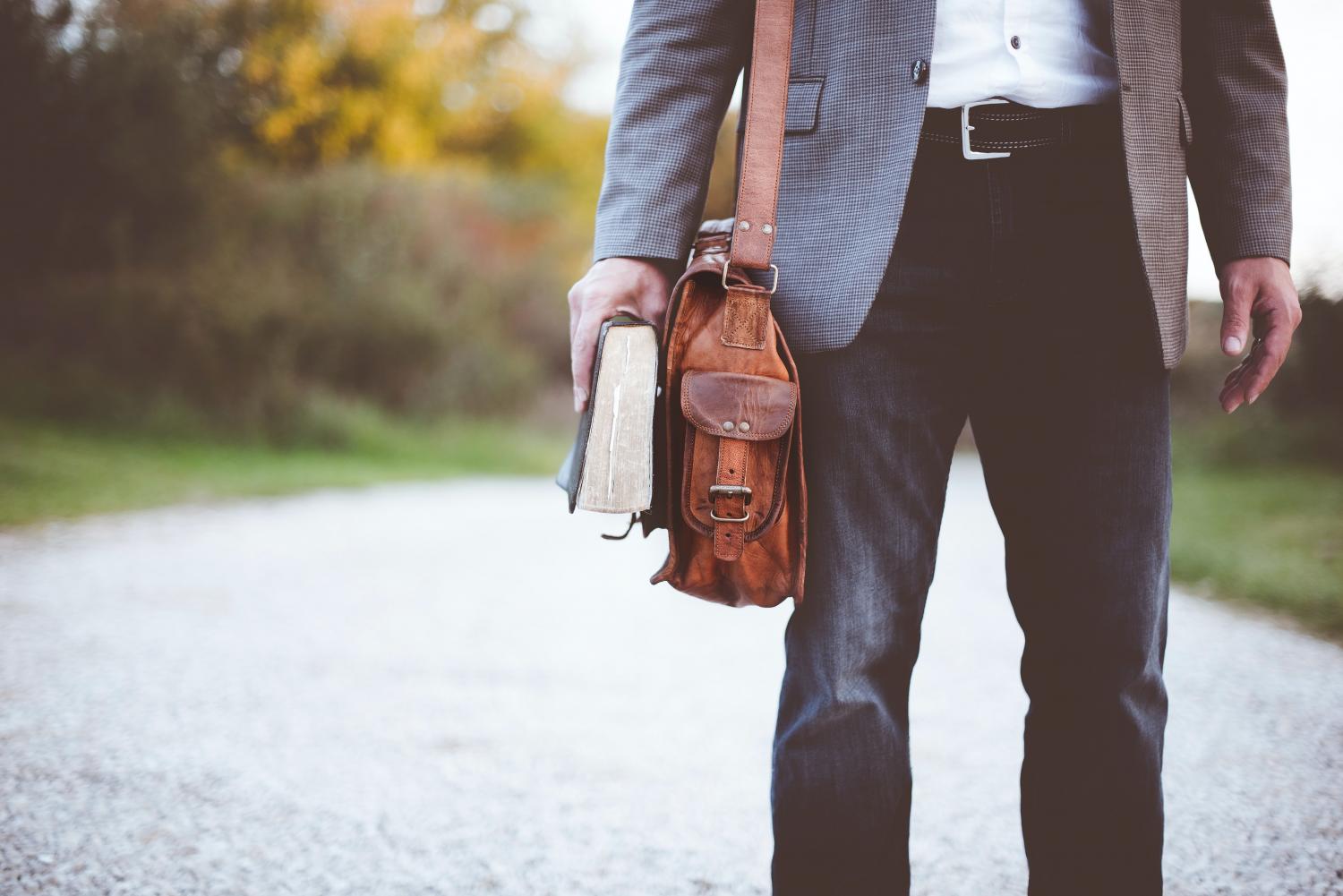 Forum Summary: A Look into the Role of Pastoring
Author: Ryan Price | Student, Living Education – Charlotte, 2021-22
---
Estimated Reading Time: 3 min.
The Living Education students recently got to hear from Mr. Jonathan Bueno, a former Living University student and a pastor in God's Church.
To help the students better relate to their local ministers, Mr. Bueno gave them insight into the ordination process and the responsibilities of an area pastor.
The Ordination of a Pastor
The office of a pastor comes directly from God the Father and Jesus Christ. This role is established only by appointment. Mr. Bueno was approached in Charlotte about whether he would be willing to serve in the ministry. He agreed, and after some training and nine months in Kansas City as a ministerial trainee, he was ordained on Pentecost in 2016. When one is ordained, they are presented before the congregation and have hands laid on them by a senior minister or group of ministers. They are recognized before the congregation as having an office backed up and empowered by Jesus Christ through the Holy Spirit. When hands are laid upon an individual to ordain him, ministers ask for an extra measure of the Holy Spirit to help him perform the functions of a pastor.
So, What Are the Functions of a Pastor?
John 21:15-17 shows that one of the responsibilities Christ gave to Peter as leader of His Church was to feed God's people—to tend His sheep. These responsibilities fall on pastors as well, and Mr. Bueno believes these they are accomplished in three primary ways:
1. Teaching
When Christ told Peter to feed the flock, He was essentially saying to make sure God's people are given spiritual food that promotes growth. A pastor must provide a balanced spiritual diet. He is to expound the word of God, which can be done through sermons and Bible studies, but also through informal occasions, such as Church activities and personal visits with the brethren. However, the pastor is not to promote his ideas, but to teach what he has been taught in his training.
2. Counseling
Counseling can look like teaching in many ways, but the basic difference is that teaching covers broad topics and is addressed to many people, while counseling is more specific to the individual and situation. It can be as simple as a member seeking advice, or more formal such as baptism and marriage counseling. The goal of counseling is not for a pastor to solve the problem, but to equip the counseled individual to handle the situation and help them to go to God's word and seek out what it says on the matter. Something Mr. Bueno wanted the students to understand is that ministers are available to counsel whenever you need them. Mr. Bueno pointed to Exodus 18 as an example of leadership helping the congregation of Israel in applying God's law to the various aspects of day-to-day life.
3. Administration
The responsibility of leading and organizing a congregation ultimately falls on its area pastor, who is directed by his regional pastor, who is directed by Headquarters—God's Church is organized. And as the first-century Church was to imitate their headquarters in Judea, so too is a pastor to ensure that his congregation imitates Headquarters in Charlotte. This involves organizing the congregation and filing paperwork for Headquarters to review. This way, everyone can be on the same page.
There are many aspects of a pastor's role, but Mr. Bueno believes they can be effectively broken down into teaching, counseling, and administration. He hopes this helped the students to better understand their local pastor and their relationship with him.
---
https://www.lcgeducation.org/wp-content/uploads/2022/01/ben-white-mO9vKbG5csg-unsplash.jpg
1001
1500
lcgadmin
https://www.lcgeducation.org/wp-content/uploads/2021/02/logo_basic-website-300x94.png
lcgadmin
2022-01-25 17:15:00
2022-02-01 15:21:06
Forum Summary: A Look into the Role of Pastoring