Building

relationships

life skills

your relationship with God

your foundation
To train young adults in the fundamentals of God's Word and His way of life, giving them the building blocks for successful Christian Living.
What does the Bible say?
In our society today, fewer and fewer people have any understanding of what the Bible is, where it came from and what it tells us.
This course is an introduction to the Bible as a whole, complete unit. It covers each and every book of the Bible over the course of the program year, giving a big-picture view. For each book, students learn about the author, the background, the major theme or themes, and a brief look at the content of the book. What is the geography of the cities and towns mentioned? What unique cultural conditions influenced the people that enter the account? Why did God inspire the author to emphasize the points that he did?
Instructor: Ken Frank
Introduction to Biblical Doctrine
What are the doctrines of the true Church of God that Jesus Christ established?
Can we know them? Do they matter? Why?
This introduction to the basic doctrines established by Jesus Christ through His Word establishes the building blocks of the knowledge and understanding for a true Christian. Students focus on twelve basic areas of study, including "Who and What is God", "The Destiny of Man",  "The Authority of the Bible", and more.
Instructor: Jonathan McNair
How important is what we say and how we say it?
From a Biblical perspective, the way we use the gift of language is extremely important. Our words, and how we deliver them speak volumes about us and what is in our heart. Well used, our communication can explain, encourage and inspire people around us. This class builds on Biblical values and give practical advice and experience in speaking to others, both formally and informally. It also gives opportunity to learn how to properly coach and encourage classmates in their communication skills. This two-semester class provides an important practical addition to the development of a future leader in the Work of God.
Instructor: Dexter Wakefield
Principles of Christian Living
Christian Living delves into the practical application of God's Word to daily life.
How can we build golden character, reflecting the mind of God in our each and every thought and action? What are the keys to Godly success? How can we build loving relationships with a mate, raise Godly children, and be the neighbor that loves as Christ? This course addresses the answers to these questions and more. Planning our life, setting goals, understanding the practical management of our finances and possessions; these are topics that are addressed in this two semester class.
Instructor: Jonathan McNair
A Christian Perspective on Music
What is a Godly approach to music? What can we learn about this wonderful gift that God has given us – which has become so twisted and perverted in our confused world?
Part of a balanced education is learning to understand and appreciate music. This two-semester course adds another dimension to the learning experience for Living Education-Charlotte students, reviewing principles that we can apply to appreciate and enjoy music. Over the course of the class, students are provided with a practical standard for their personal music choices, with a solid Biblical foundation.
Instructor: Rebekah Ross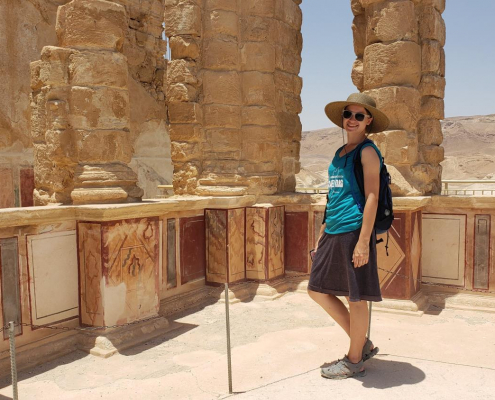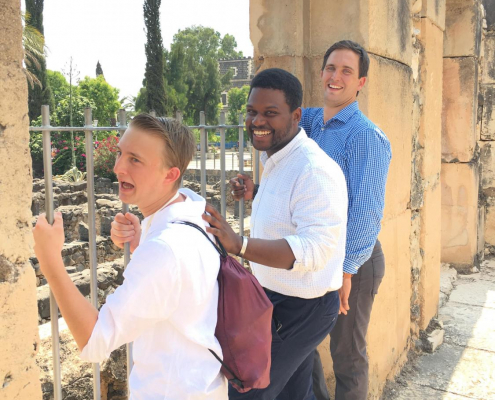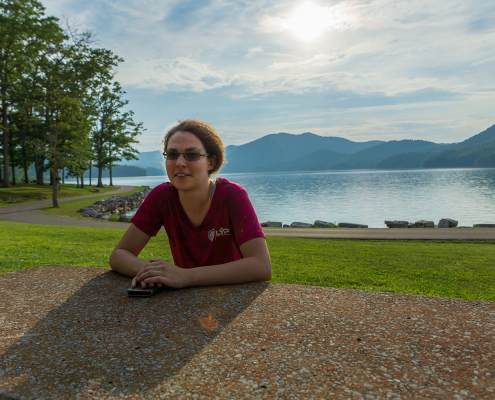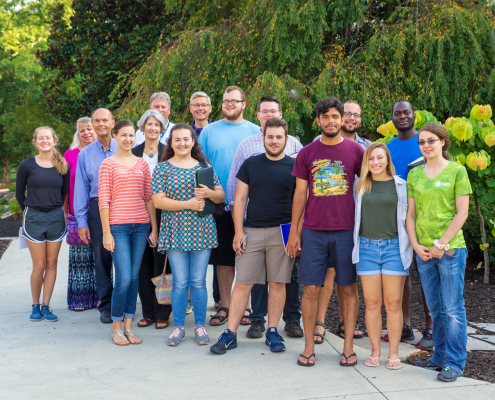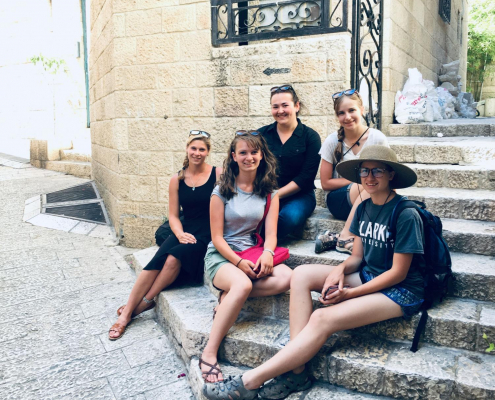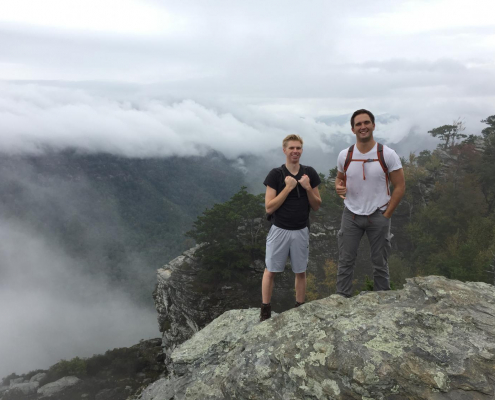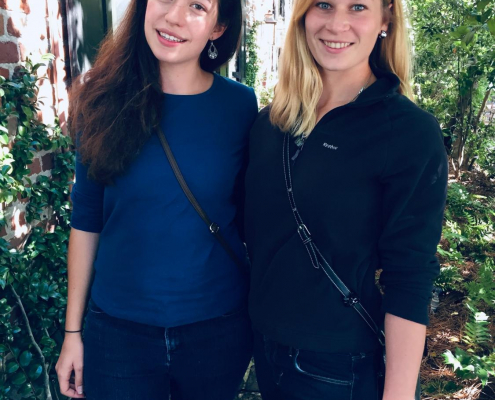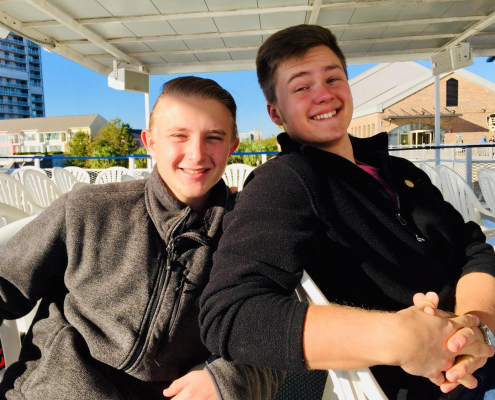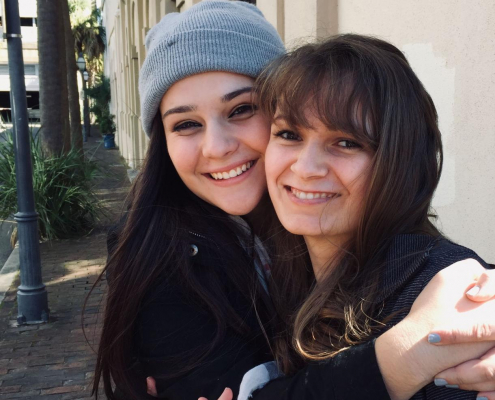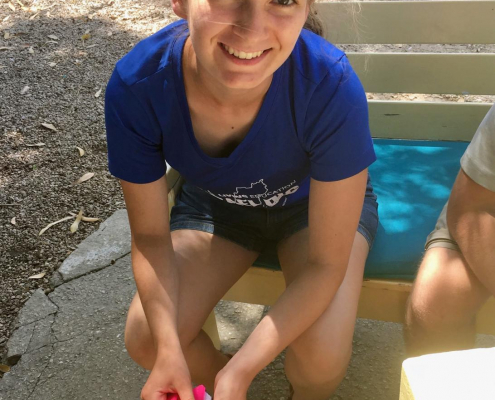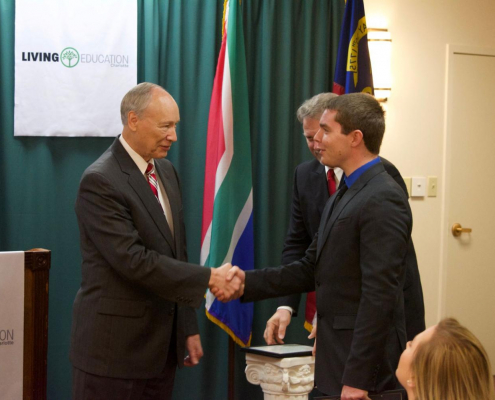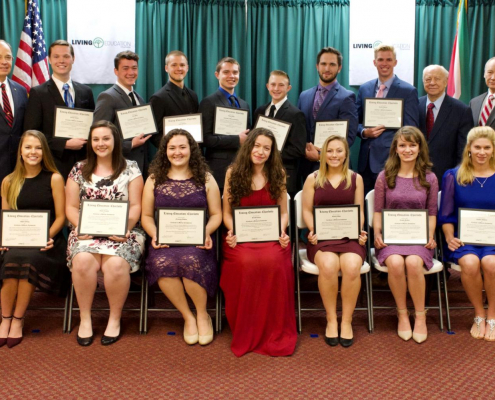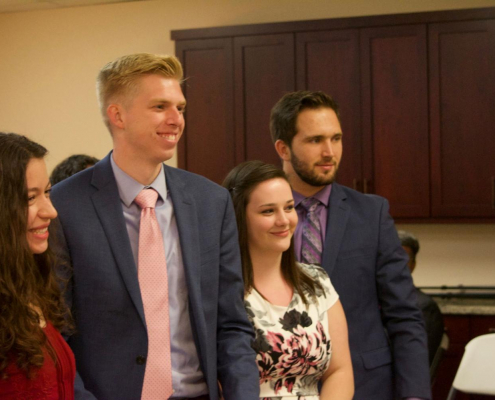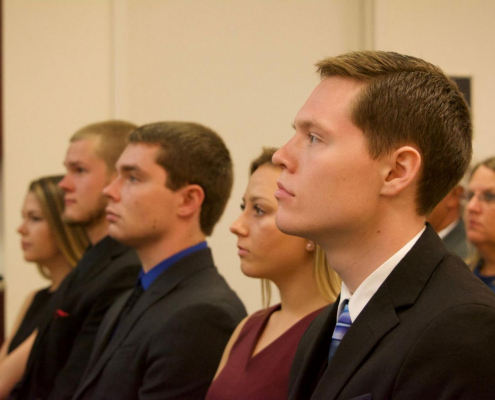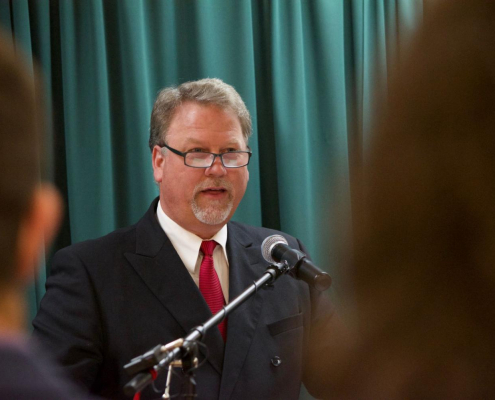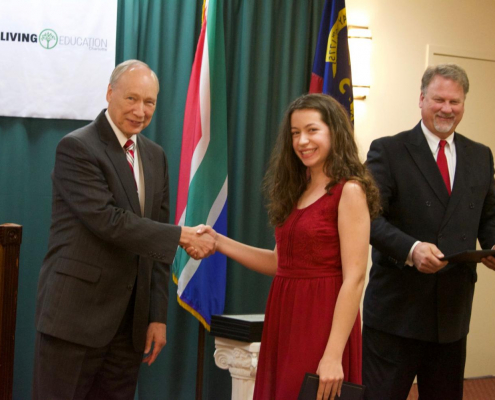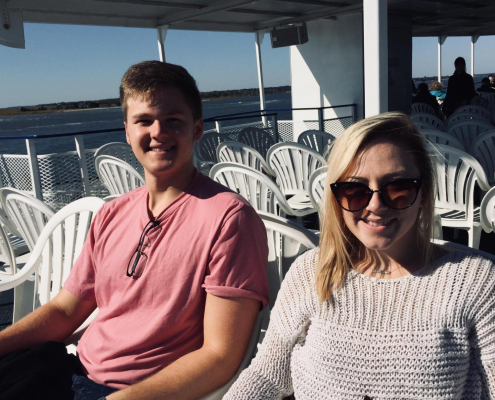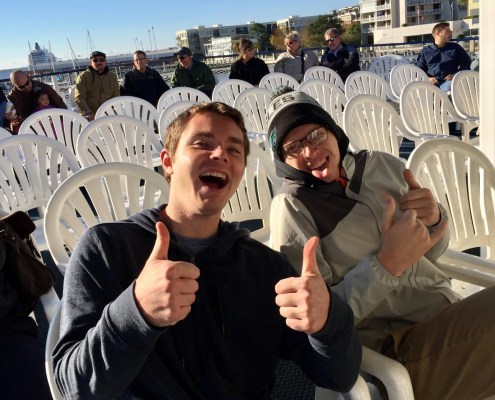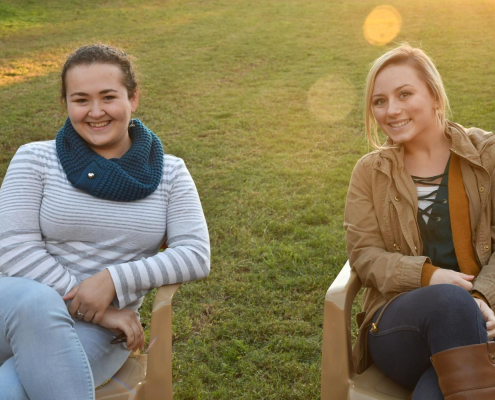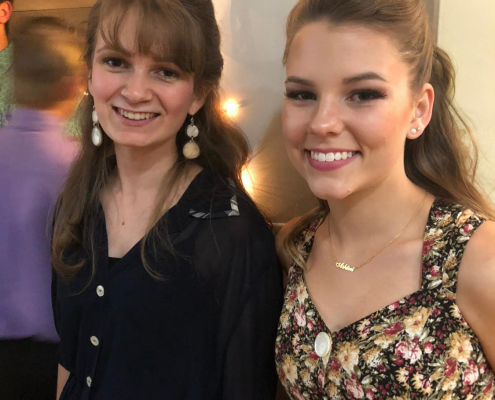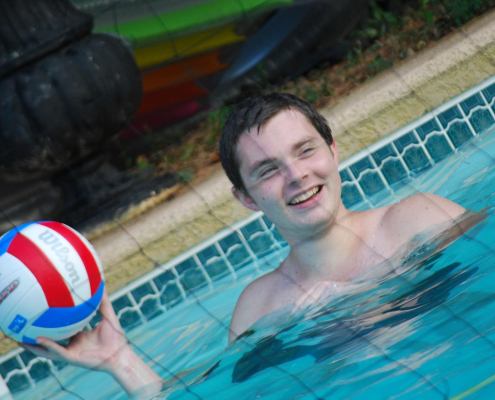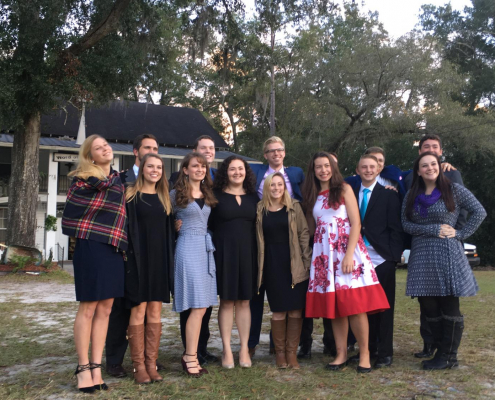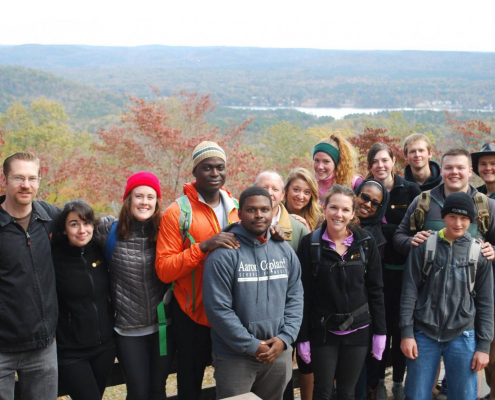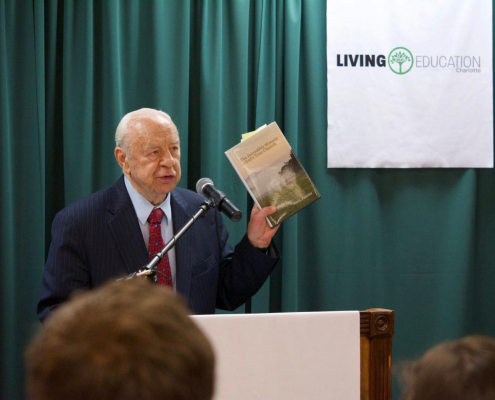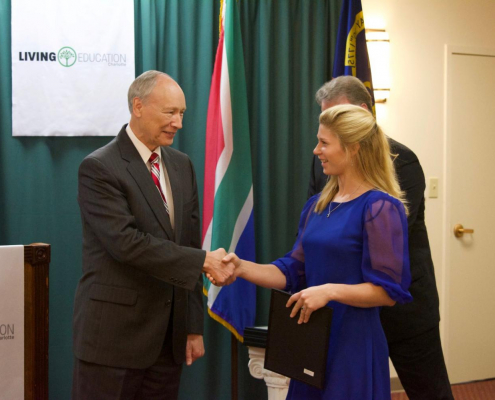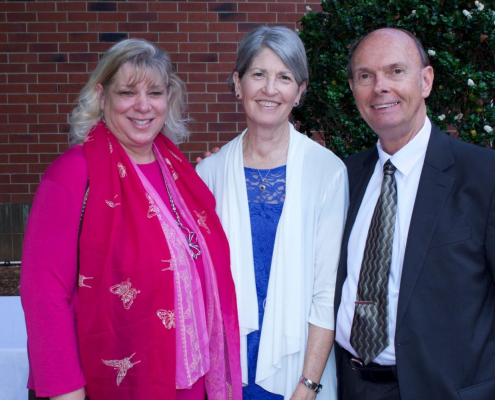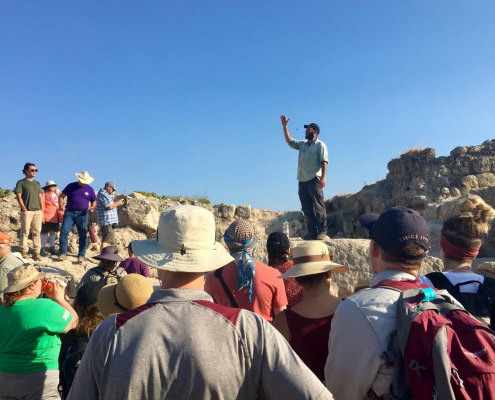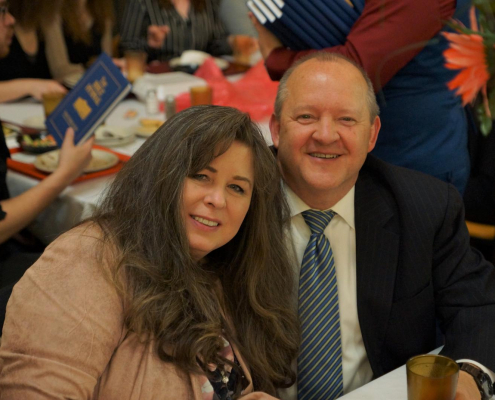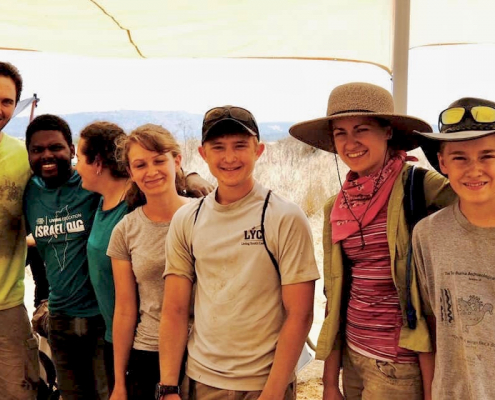 In addition to the classroom experience, the Living Education-Charlotte experience includes a vary of social opportunities. Students enjoy getting to know their fellow students as they study, relax, eat and live together in the two dorms provided for them. Every Friday evening the group gathers for a Sabbath meal, prepared by one of the young ladies and hosted by one of the young men. Guests from the local congregation are invited to join in the meal and fellowship, creating a personal connection between students and the local brethren.
Adding to the experience is a calendar full of activities. Over the past year, students have been involved in…
Whitewater rafting on the Wautauga River
Trip to the Charleston, South Carolina
Jazz and Classical concerts at UNC-Charlotte
Day-trip to the Biltmore Estate
Volunteer evening at the Second Harvest Food Bank
Day-trip to the Valdese, NC, and the "Waldensian Trail of Faith"
Men's Training Camp, Blowing Rock 2019
Family Weekend, North Carolina 2019
Dorm dances
Hosting a "Get to Know Your Neighbor BBQ"
…and more!
Our program is a 9-month intensive training program for young adults  determined to build a strong foundation for a Godly life.
Interested?
You'll gain a comprehensive overview of the Bible through a book by book review. You'll dig into the fundamental Biblical doctrines that have defined the Church of God throughout history. And you'll learn the basic principles that frame our Christian way of life. Each day is divided between classroom instruction and work-study within our Headquarters facility. In addition to the daily classroom instruction, students hear twice-weekly lectures on wide-ranging topics, presented by Mr. Gerald Weston, Mr. Richard Ames, Dr. Douglas Winnail, Mr. Mario Hernandez, and a variety of other leaders, including visiting field ministers from the United States and abroad. Social opportunities to build camaraderie with other young people, field trips to interesting places in the area, and service opportunities round out the experience.
​Student housing is provided within a short drive from the headquarters facility, with one residence for the men and another nearby residence for women. Our accommodations are located in a safe, quiet suburban neighborhood, and the homes provide a very comfortable living experience for our students. Grocery and other shopping is available nearby. A Resident Assistant is assigned to each accommodation, providing guidance and encouragement for our students.
If you or someone you know is a fit for the program, now is the time to apply!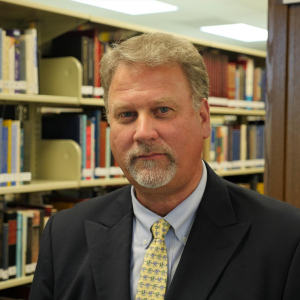 Jonathan McNair
Program Director
Living Education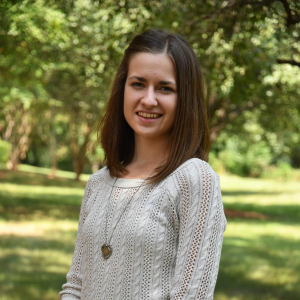 Rebekah Ross
Admissions Assistant
Living Education
See what's new at Living Ed-Charlotte…