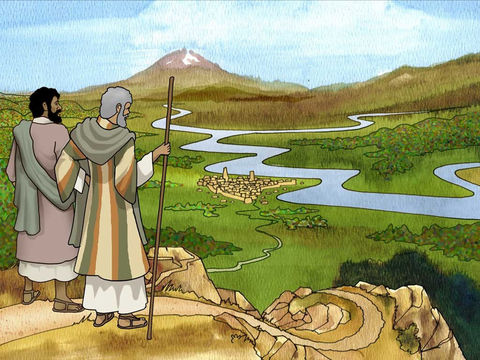 attribution: John Paul Stanley / YoPlace.com.
Digging Deeper: Abraham the Teacher
Author: Mr. Kenneth Frank | Faculty in Theology, Living Education
---
Estimated Reading time: 7 min., 46 sec.
Did you know that the first mention of teaching children God's ways is in the same chapter of Genesis in which God's angels came down to destroy Sodom and Gomorrah?
The cities of the plain (Genesis 19:29) had become so wicked that God was left with no choice but to execute judgment upon them. However, tucked in the middle of this story is likely the first direct reference to what we today call education – the instruction of students. This Digging Deeper dives into this topic to discover the surprising account behind God's commendation of his prophet, Abraham (Genesis 20:7).
Our focus verse for this study is: "For I know him, that he will command his children and his household after him, and they shall keep the way of the LORD, to do justice and judgment; that the LORD may bring upon Abraham that which he hath spoken of him" (Genesis 18:19 KJV). This verse occurs in the context of God's decision to reveal to Abraham His intent to destroy these wicked cities (Genesis 18:17-21). The reason God decided to inform Abraham of His mission was that He knew Abraham would direct his children and household servants in God's ways and not the ways of the world that lead to such evil. Much of the way cities and cultures develop depends on what their citizens are taught as children.
Teaching the two great commandments
Notice that the content of Abraham's instruction for his family and servants is equivalent to the two great commandments, to love God supremely and one's neighbors as oneself, that Jesus expounded in the Book of Matthew: "Master, which is the great commandment in the law? Jesus said unto him, Thou shalt love the Lord thy God with all thy heart, and with all thy soul, and with all thy mind. This is the first and great commandment. And the second is like unto it, Thou shalt love thy neighbour as thyself. On these two commandments hang all the law and the prophets" (Matthew 22:36-40 KJV).
Genesis 18:19 describes these two great commandments as "the way of the LORD" and "to do justice and judgment." John Gill in his Exposition of the Bible defines justice and judgment: " … to attend to all the laws, statutes, and judgments of God; to do that which is just and right between man and man; not as a justifying righteousness, by which Abraham himself was not justified before God; but to show their regard to the will of God, in gratitude for favours received from him, and to glorify him, as well as for the good of their fellow creatures" (e-Sword 12.2). Paul explains the value of a believer's example: "This is a faithful saying, and these things I will that thou affirm constantly, that they which have believed in God might be careful to maintain good works. These things are good and profitable unto men" (Titus 3:8 KJV).
Joseph Benson's Commentary on the Old and New Testaments explains God's decision to reveal His plan to Abraham: "This is a bright part of Abraham's character. He not only prayed with his family, but he taught them, as a man of knowledge; nay, he commanded them, as a man in authority, and was prophet and king, as well as priest, in his own house. And he not only took care of his children, but of his household: his servants were catechised [instructed] servants. Masters of families should instruct, and inspect the manners of all under their roof" (e-Sword 12.2). Abraham and his family were exceptions to the people living in this region. They needed to know why God would execute such violent retribution on the cities of the plain. This household was spared because they served the one true God.
Their survival was a means of evangelism in the righteous ways of the LORD, as described by the Cambridge Bible for Colleges and Schools: "The purpose for which God has known and sought out Abraham is here epitomized; (1) that, through the obedience of him and his folk, a true righteousness, according to 'the way of the Lord,' may be propagated; (2) that the Divine fulfilment of the promise may be carried out unhindered. Family life is the sphere of chosen service" (e-Sword 12.2). As a household, they were an example of God's grace who set a sterling example of serving the one true God during an evil era.
The responsibility of parents
Henry Morris in his Defender's Study Bible comments on Genesis 18:19: "This is the first specific reference in the Bible to the teaching of children, indicating that such instruction is the primary responsibility of the father and should take the form of commandments, centering first on the ways of the Lord, then on justice and judgment to fellow-men" (e-Sword 12.2). Home spiritual education begins with the father as head of the household as supported by his wife. In homes where the father is an unbeliever, the mother should provide this necessary instruction as discreetly as possible in such a difficult circumstance. We will see below an example of just such a mother and grandmother who did.
A supporting statement to Henry Morris' comment comes from his "Days of Praise" article for December 29, 2020, entitled True Education: "This is a very important verse comprising the first direct reference in the Bible to what we today would call education, and it is given in connection with God's approving testimony concerning Abraham. Note that nothing is said concerning degrees or diplomas, the sciences or humanities, school buildings or textbooks." It makes the case that God's highest priority of fathers (and supporting mothers) is teaching children love for God and neighbor. This article continues: "Such instruction is the responsibility of the home—not of the government or some educational association. It is to be given in the context of God's promises and plans (thus in the context of divine revelation) and is to be framed in terms of 'commands.'"
Examples of Education
The Bible contains many references to teaching, instruction, and learning. One of the major themes of the Book of Proverbs is training those referred to as the simple (i.e., the inexperienced, immature, innocent, guileless, and harmless young people who have not yet developed biblical wisdom) (Proverbs 1:4 KJV). A companion New Testament command to fathers is: "And, ye fathers, provoke not your children to wrath: but bring them up in the nurture and admonition of the Lord" (Ephesians 6:4 KJV). Of his protege, Timothy, Paul writes: "And that from a child thou hast known the holy scriptures, which are able to make thee wise unto salvation through faith which is in Christ Jesus" (2 Timothy 3:15 KJV). Timothy's father was a Greek (Acts 16:1 KJV) and apparently an unbeliever. Nonetheless, Timothy had been instructed in God's truth by his mother and grandmother (2 Timothy 1:5 KJV). Paul continued to develop Timothy's spiritual education by writing two epistles (1 and 2 Timothy) to him with instructions on how to organize and pastor first-century Churches of God.
During the time of Moses after the Exodus, God incorporated a command to parents to accept this responsibility seriously: "And these words, which I command thee this day, shall be in thine heart: And thou shalt teach them diligently unto thy children, and shalt talk of them when thou sittest in thine house, and when thou walkest by the way, and when thou liest down, and when thou risest up" (Deuteronomy 6:6-7 KJV). Abraham and Timothy's mother and grandmother understood and fulfilled this responsibility.
Teaching the next generation
Abraham knew his obligation to God about 600 years before the law was codified in the time of Moses. God's expectation of parents has remained the same throughout human history. The lesson for us today is to examine our response to this duty if we are parents or even grandparents (Deuteronomy 4:9-10 KJV). This is one way God's truth is propagated from generation to generation. Genesis 18:19 is one of the first statements of the law of parental authority. Joshua, Moses' protege, asserted his family's loyalty to God this way: "And if it seem evil unto you to serve the LORD, choose you this day whom ye will serve; whether the gods which your fathers served that were on the other side of the flood, or the gods of the Amorites, in whose land ye dwell: but as for me and my house, we will serve the LORD" (Joshua 24:15 KJV).
---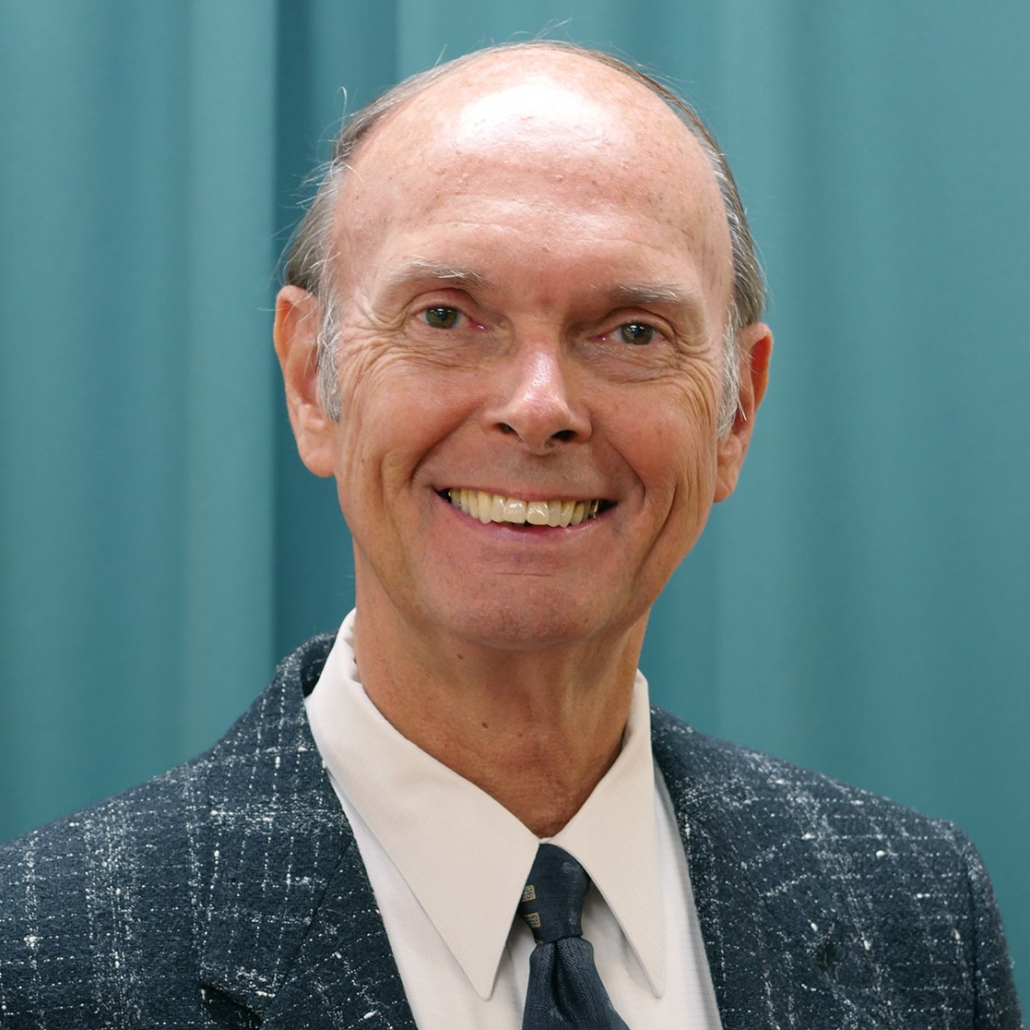 Kenneth Frank was born and raised in New Jersey, USA and attended Ambassador College, graduating in 1973. He served in the Canadian ministry from 1973-1999, after which he returned to the USA to pastor churches in Maryland, Virginia, and North Carolina for 15 years. Having earned a BA degree from Ambassador College he later earned a MA degree from Grand Canyon University before being assigned to the Charlotte office to teach at Living University, now Living Education. Currently, he teaches the Survey of the Bible course to the on-campus students and writes the Digging Deeper column for our online Bible study program. He is married, has four children, and seven grandchildren.
https://www.lcgeducation.org/wp-content/uploads/2021/01/005-yo-abram-promise.jpg
360
480
Rebekah Ross
https://www.lcgeducation.org/wp-content/uploads/2021/02/logo_basic-website-300x94.png
Rebekah Ross
2021-01-06 14:50:57
2021-08-12 17:13:33
Digging Deeper: Abraham the Teacher