Author: Nathan Kroon | Student Leader, Living Education – Charlotte, 2022-23
---
Estimated Reading Time: 5 min.
In 1976, Ambassador College was trying to gain accreditation in order to act as a fully-fledged liberal arts college.
Many people who had taught there were required to gain a masters' degree if they were to continue teaching, including Mr. Richard Ames. In this forum, he spoke to us on interpersonal communication, the subject of one of the college courses he had taken in getting this degree, and explained why it is important that we improve how we communicate with others.
Types of Communication
Before exploring the different ways to improve our communication with others, Mr. Ames first spoke briefly on the other types of communication we most often use: intrapersonal and group. While interpersonal communication is how we talk to other people, intrapersonal communication is how we communicate with ourselves. "Basic to all forms of communication is a consciousness of self," said Mr. Ames. In other words, you have to know how you think before you go sharing your thoughts with others. He recommended we watch his sermon "Practice Godly Meditation" for help in finding ways to teach ourselves how to think better. It is our duty to bring "every thought into captivity to the obedience of Christ" (2 Corinthians 10:5). Christ was able to instantly reject the external thoughts of Satan when He was tempted in the wilderness. What can you take away from your own intrapersonal communication?
Five Keys to Improve Interpersonal Communication
Practice Biblical Principles of Communication
The Bible holds many lessons in how we are to communicate with each other. Mr. Ames listed some of these:
Always speak the truth in love (Ephesians 4:15).
Put away lying and corrupt words (Ephesians 4:25).
Out of the abundance of the heart the mouth speaks. You can be judged for your words—even idle ones (Matthew 12:34-35).
Mr. Ames stated that if you sin with your words, God will forgive you if you repent of them. It's important that we pray for godly wisdom so that He can help to guide our words.
Analyze Your Transactions
Mr. Ames read from the book Games People Play, by Eric Berne, to explain the types of transactions people can have during conversation. The author explains that there are three ego states a person can take in a conversation: Parent, Adult, and Child. The Parent state is instructional and controlling, the Adult state is factual and informative, and the Child state is expressive of feelings. While Mr. Ames said that while it may not be the greatest way to explain how it works, the theory can help us to see what kind of transactions in conversation are harmonious with each other. The example he gave was if one person asks another, "What time is it?", which would be asking from an Adult state, and the other person replies "What are you asking me for?!", from the Child state. Such a transaction would not be considered harmonious. It may be beneficial to analyze what state of mind your transactions with other people are coming from.
Practice Positive Reinforcement
It is important to consider the power of positive reinforcement in conversation. Upon Christ's baptism, God said that He was well pleased with His Son. Although Christ was already perfect, God still applied positive reinforcement to Him. We as human beings are imperfect, but it is our duty to positively reinforce our brothers and sisters in Christ. If people's actions are met with criticism, they will tend to not repeat them. Positive reinforcement has the opposite effect, and psychologically benefits a person's mind. Using courtesy ("thank you," "you're welcome," etc.) can also help us to encourage each other.
Share Your Life
The practice of self-disclosure, sharing personal information with others, will also help us in interpersonal communication. Quoting from his old textbook for his class on interpersonal communication, Mr. Ames said, "For someone to be important to you, you must also know something about him or her that matters to you and makes a great difference to you. If you don't know much about the person, it is not likely that your acquaintance will amount to much of a relationship." Mr. Ames said that his first introduction to his future wife involved finding many things that they both had in common. The more they shared, the more comfortable they felt sharing personal things with each other. Be willing to share your life with others! There may be widows in your congregation who are looking for an opportunity to be able to share their lives with others, as well. Don't deprive them of the opportunity to do so.
Love Your Neighbor As Yourself
The Bible tells us that it is important to look out for the interests of others. Philippians 2:3 says, "Let nothing be done through selfish ambition or conceit, but in lowliness of mind let each esteem others better than himself." It's a good thing to serve your neighbor and their needs. Be perceptive to what these needs may be!
If you want to improve your own interpersonal communication skills, review these five keys and apply them to your life!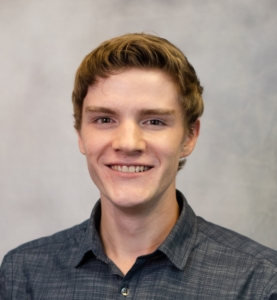 Nathan Kroon is a Student Leader at Living Education. He originally hails from Washington State, and is a 4th generation Christian. Currently, he works at Headquarters as a Video Editor, and is the Lead Landscaper at the LivingEd dorms. His hobbies include playing guitar, listening to music, drawing, and watching movies.
https://www.lcgeducation.org/wp-content/uploads/2023/05/women-g3783a1eec_1920.jpg
1042
1500
Jonathan McNair
https://www.lcgeducation.org/wp-content/uploads/2021/02/logo_basic-website-300x94.png
Jonathan McNair
2023-05-04 10:00:00
2023-05-04 10:50:22
Five Keys to Interpersonal Communication