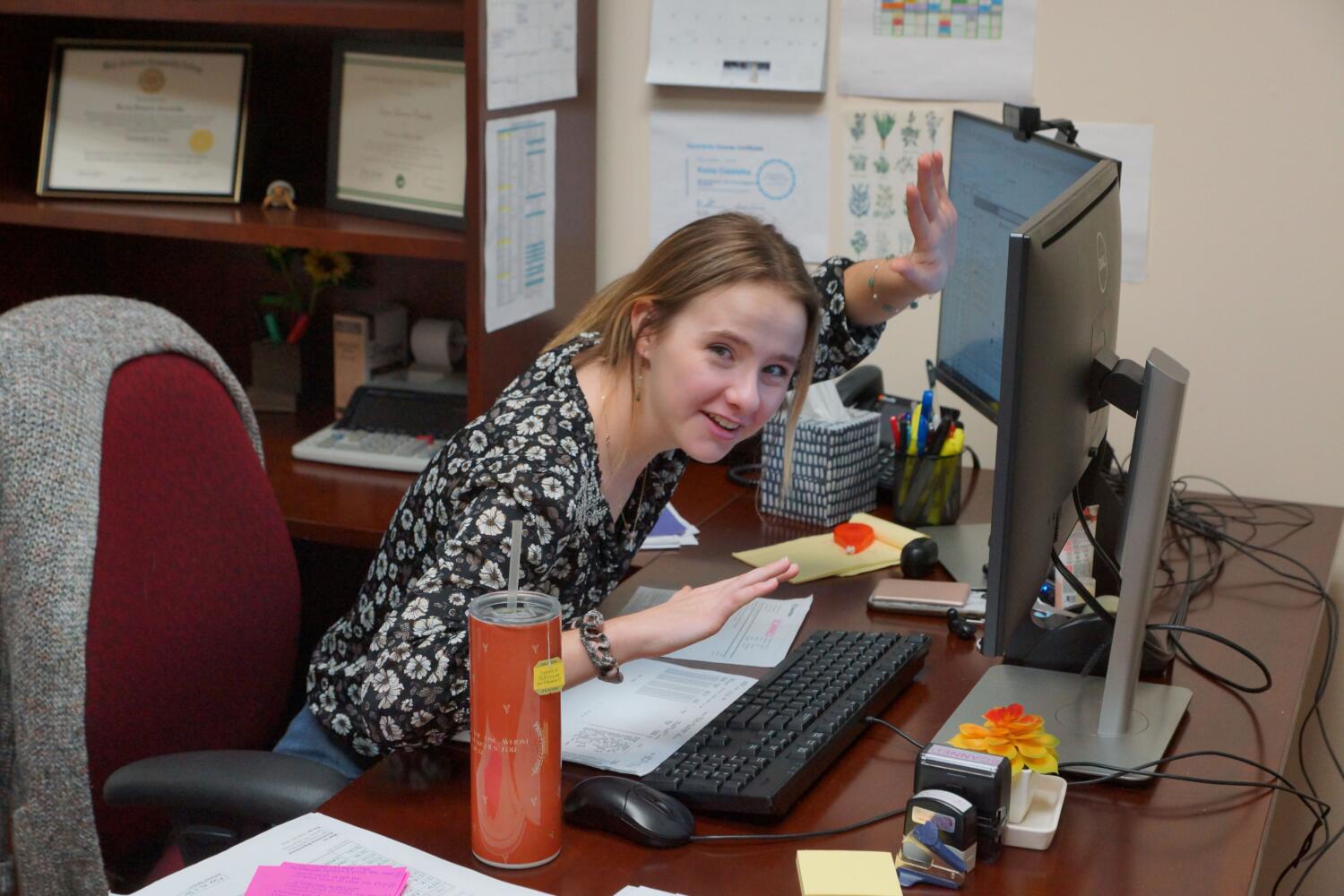 Working in the Accounting Department
Author: Kaleb Johnson | Student, Living Education – Charlotte, 2022-23
---
Estimated reading time: 4 min.
Accounting is a complex sector of business operations. Here is a look at the students who work there for their work/study position.
The Living Education program aims to provide students with valuable work experience and also assist the Church in doing God's Work. Part of doing God's Work involves accounting, which is very complex in modern times. Thus, having students work part-time is a great benefit to the Accounting Department, and it also gives students valuable experience that is in high-demand in the working world. This year, Kezia Ciesielka and Rachel Price are working in the Accounting Department!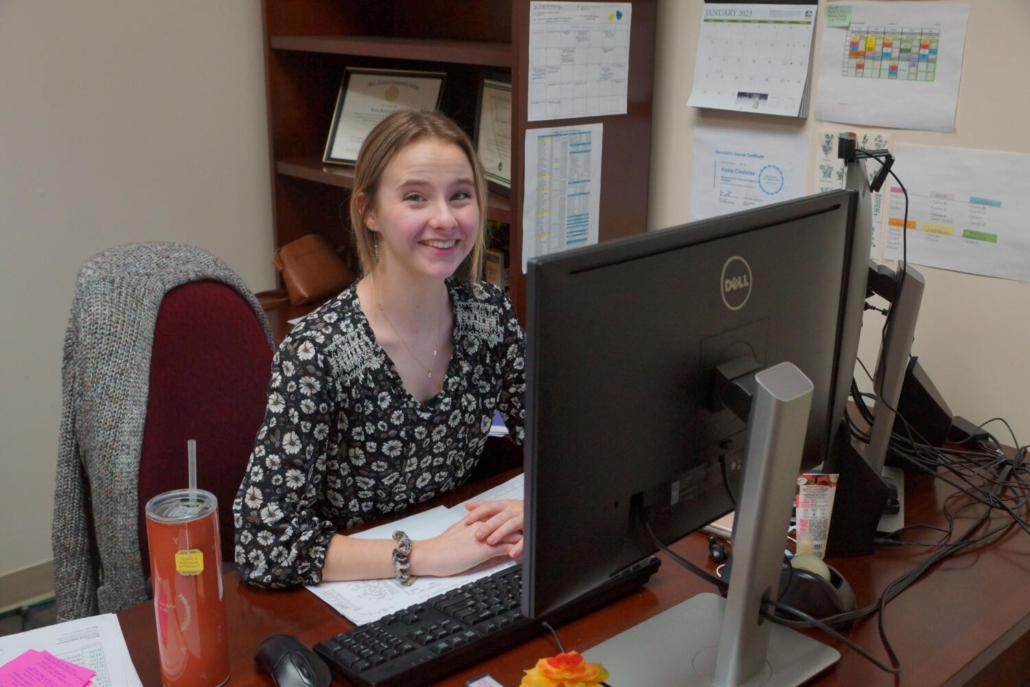 Kezia Ciesielka is an Accounting Clerk and processes invoices and reimbursements.
Kezia is a Student Leader in her second year at Living Education. She works both as an Accounting Clerk and as a Resident Assistant, but this article focuses on her work in the Accounting Department. Due to her class schedule, she works 30 hours a week—the typical first year student only works 20 hours a week. She is considering studying accounting and is using this opportunity to experience the field, learning the ins and outs of businesses and accounting systems and using software like Great Plains and Kwiktag.
Kezia's Main Roles in the Accounting Department
Processing invoices
Ensuring expenditures come from correct accounts
Reviewing reimbursement requests
Classifying expenses
Most fun part of the job? "Getting to sit down, with a good bit of things to go through, when you're not super-stressed out because it needs to be done super-quick, with your cup of tea, and make sure everything is in the right spot. It is very satisfying because everything goes where it belongs."
Most challenging part of the job? "When we are coming up on a deadline and you think, There is no way I can do this all, and it all has to be done exactly correctly, because if I mess up, this is money we're talking about; I can't mess up. But then I just tell myself, I can only do what I can do."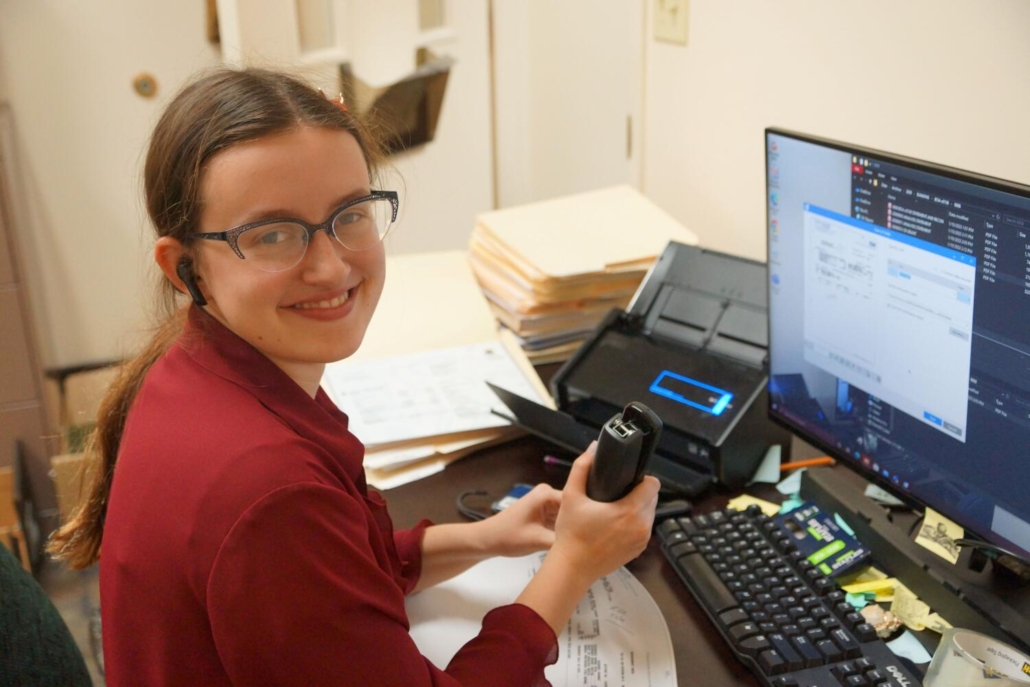 Rachel Price works as an Archivist, primarily creating digital copies of legal documents.
Rachel Price is a first year student who works almost entirely in the Accounting Department, though she does assist in the Mail Processing Department when they are busy. In Accounting, she is currently working on a multi-year project that involves taking old paper documents and scanning them and organizing them so they can be readily accessed. She works primarily in her office with Scanly—that's what she named the scanner—and Patrick, who once was a possum but now is only a possum hide (she got him for the Renaissance fair; it's a whole thing).
Rachel Price's Main Roles in the Accounting Department
Scanning documents
Sorting paper documents
Organizing digital copies
Cleaning the count room
Most fun part of the job? "Cleaning the count room! It's nice because you get up and move around, polish that table, and make it shiny."
Most challenging part of the job? "Not shutting your brain off, because you are scanning and that's a very mundane activity, but you really can't just shut off your brain while you're doing it, because you are naming these files, and if you name it wrong, it'll be really hard to find; that'll just bring issues in the future if it's ever needed."
Final Details Before We Wrap Up
In going through all these departments, I find it remarkable how the Church integrates a fluctuating number of students every year so fluidly. No one is sitting around; no one is unused. Every department has basic work that able-bodied and minded students are able to accomplish, freeing up the more experienced employees to work on longer-term improvement projects. The Accounting Department typifies this exquisitely. Here there are two students, collectively working 50 man-hours a week, who enable the Accounting Department to improve its archival system and handle invoices quicker, and the students get valuable work-experience at the same time. The work/study system is quite remarkable!
We posted a similar article highlighting the students who work in the following departments: Mail Processing, Maintenance, and Living Education. Check those out if you are interested in learning more!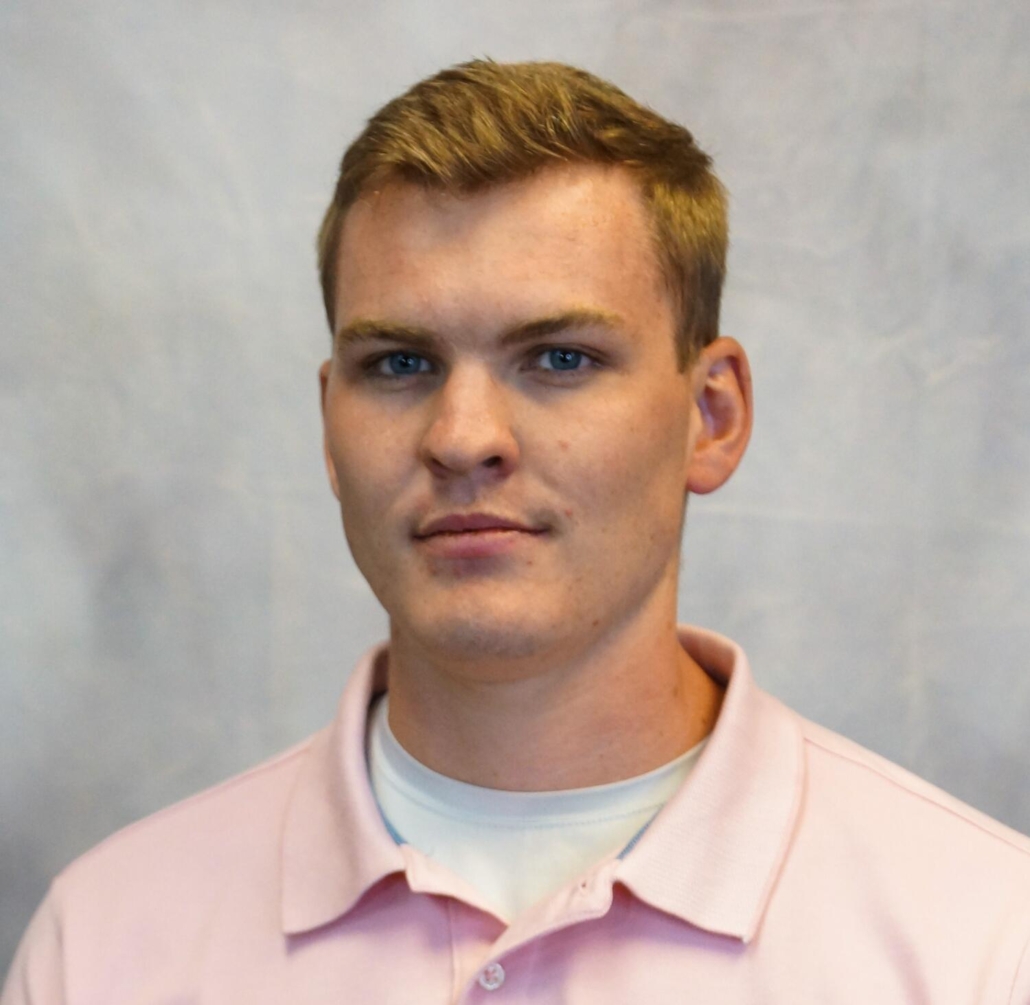 Kaleb Johnson is a student in the Living Education-Charlotte Program. He graduated with a degree in Chemical Engineering from the University of Alabama in Huntsville in the spring of 2022. In addition, Kaleb enjoys writing, video-making, trying new activities (anything and everything), playing chess, and debating (it's not arguing!) with people. He currently works in the Living Education department producing written content, videos, and helping with a variety of other projects. 
https://www.lcgeducation.org/wp-content/uploads/2023/03/DSC06215.jpg
1000
1500
Jonathan McNair
https://www.lcgeducation.org/wp-content/uploads/2021/02/logo_basic-website-300x94.png
Jonathan McNair
2023-03-08 17:12:02
2023-03-30 16:30:01
Working in the Accounting Department