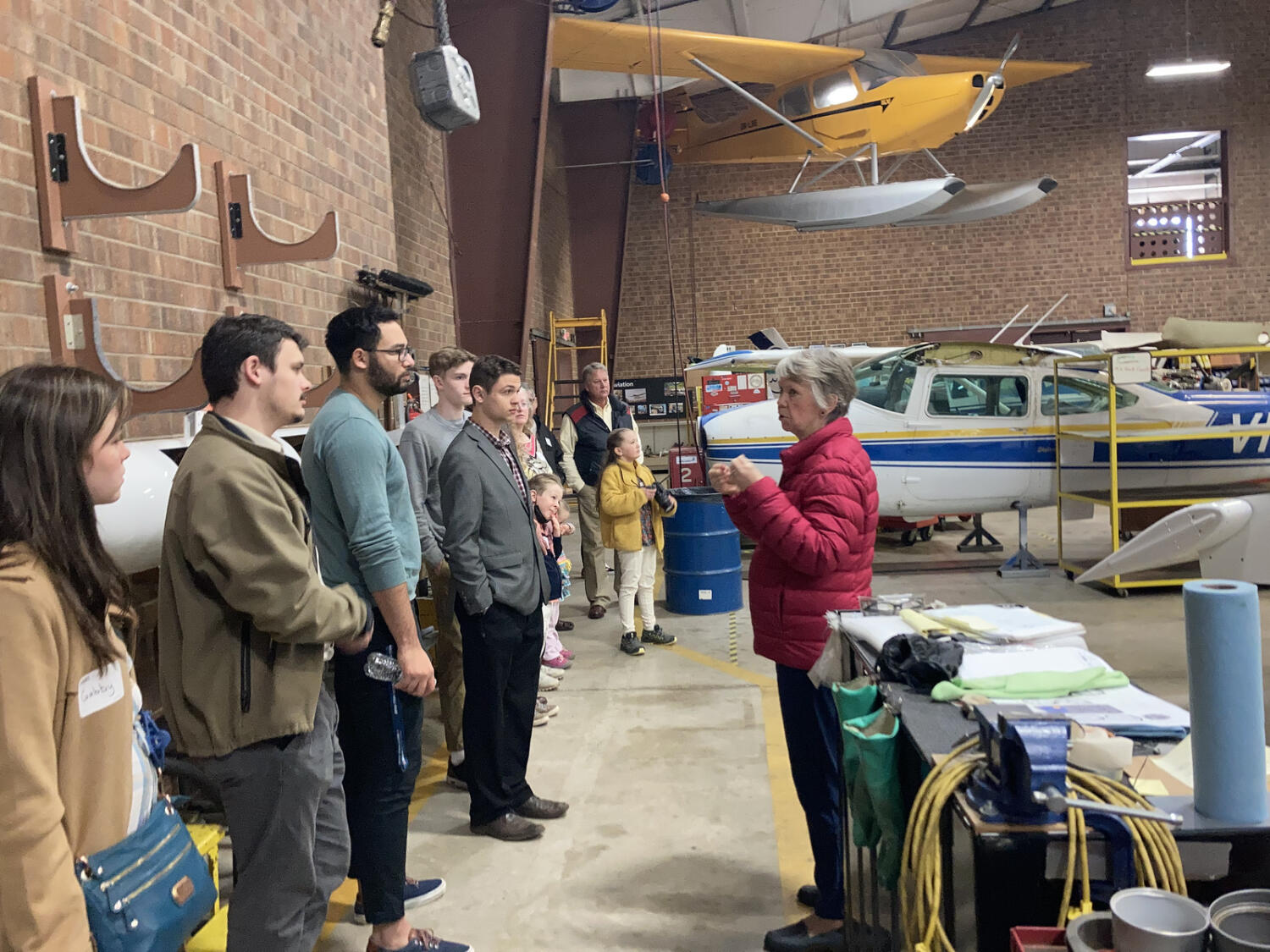 Student Life: Visiting the JAARS Facility
Author: Caanin Fausone | Student, Living Education – Charlotte, 2021-22
---
Estimated Reading Time: 3 min.
On February 9th, the Living Education students took a trip to the JAARS facility located in Waxhaw, North Carolina.
JAARS is the acronym for "Jungle Aviation and Radio Service." The land for the facility was originally donated in the 1960's by businessman Henderson Belk, CEO of Belk department stores to JAARS founder Cameron Townsend to build a runway and hangar. Uncle Cam (as he is lovingly referred to by the employees today) took this plot of land and built the original building that would serve as headquarters for the work that JAARS does.
When we arrived at the facility, it looked nothing like the original humble building that "Uncle Cam" had built but was rather a bustling operation with an airfield, housing, and multiple media ventures underway. The facility now encompasses over 572 acres, 43 buildings and 4 airstrips, accommodating more than 500 employees.
As the tour began, our guide explained the mission statement of JAARS, which is to make Bible translation and language development possible, especially in the most remote and difficult places on earth. by enabling locally appropriate and sustainable solutions in transportation, technology, media, and training. We were shown multiple Bibles in different languages. "With each", our guide explained, "there is a specific cultural challenge to translation." For example, in the Middle East holy books are especially ornate and are easily distinguishable from secular books. As a result, bibles written in Aramaic (a common language in that area) are also quite ornate and printed with fancy flared text on high-quality paper.
Next, the guide brought us to the technological hub of the operation, where JAARS employees lend assistance to translators all over the world through the power of the internet. They include consideration of cultural context and the ability to review some of the more difficult translations in real-time with relevant language experts.
Then we were shown my personal favorite area of the trip, the airfield. It's here that JAARS keeps the planes that are able to offer much-needed supplies to its Bible translators throughout the world. The students watched the aviation mechanics at work as they repaired the various planes and made sure that the others were flight-ready. In order to make sure that the translators are provided for and well equipped to do their work, it is essential that equipment can be dropped off at almost any location worldwide.
Lastly, the students were able to visit the Alphabet Museum and see how language developed over millennia. It truly was fascinating to the progression of our modern English alphabet and how each individual character changed over the hundreds of years it has been in use. In addition to educational material, the students also had fun posing with the various statues in a "copycat" fashion. All in all the trip was educational, enjoyable, and engaging for everyone.
https://www.lcgeducation.org/wp-content/uploads/2022/04/IMG_3645-X3.jpg
1125
1500
lcgadmin
https://www.lcgeducation.org/wp-content/uploads/2021/02/logo_basic-website-300x94.png
lcgadmin
2022-03-15 09:55:00
2022-04-08 09:56:41
Student Life: Visiting the JAARS Facility