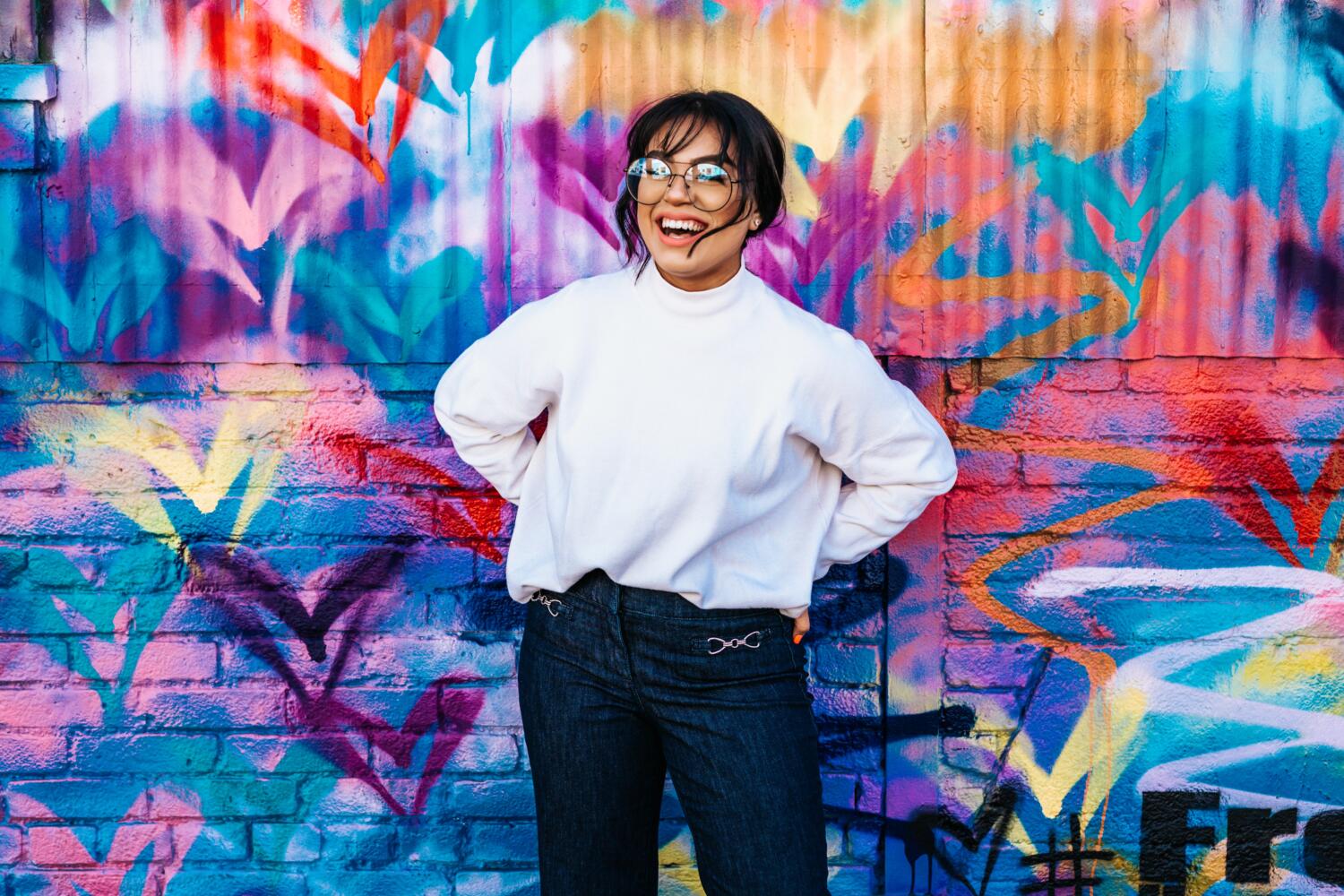 Assembly Summary: Living a Life of Creativity

Author: Yolanda Watt | Student, Living Education – Charlotte, 2021-22
---
Estimated Reading Time: 3 min.
Mr. Jonathan McNair opened his Assembly lecture by asking a series of questions: "How small is your life? How narrow is your experience? How far have you exercised your creativity?"
To illustrate his point, Mr. McNair showed the students a video of songwriter Ben Folds composing an orchestra piece in ten minutes. The host of the program solicited the audience to select the piece's key, tempo, and the main lyric line—an obscure sentence from the program booklet. Once the audience had given their answers, Ben Folds was given ten minutes to create a song. As we watched the composition take place, we saw a creative mind come up with music on the spot.
After the video, Mr. McNair emphasized that creativity started with God and His design. God also created creativity in humans, and we have the capacity to create many things that we put our minds to. We see examples of biblical creativity in Noah's ark, the Tabernacle, the priests' garments, and even Herod's temple.
Mr. McNair gave us three principles for living a life of creativity:
Use Patterns for success: This step is a critical one in expressing creativity. One cannot be creative and yield results by fiat. Instead, patterns must be developed and practiced in order for us to accomplish whatever it is that we would like to achieve. If a person wants to build something, they must learn the proper codes to make sure that the building is safe. We must take to heart the patterns and principles that God gives us for success. Not all knowledge comes from the Bible, but all knowledge is framed by the Bible. Mr. McNair strongly urged the students to not stop being curious or asking questions about how things work.
Get the little things right: God started off the commandments by stating the obvious, revealing to Israel who He is and reaffirming His authority in Exodus 20:1. Similarly, we need to start with the basics and get those right before we are able to live a life of creativity. If we are not faithful in getting the little things done, how are we going to get anything else right? To illustrate his point, Mr. McNair quoted a caption from a photo of the Leaning Tower of Pisa: "Mediocrity takes a lot less time, and most people will not notice the difference until it is too late."
Work in harmony with others: Creativity does not equate to doing our own thing. Instead, it is most productive when we synchronize and involve ourselves with other people. In Philippians 2:1-4, we are admonished to be of like mind with the brethren, and in order to achieve that, we must esteem others better than ourselves. We are not to use relationships as stepping-stones, but willing to share and harmonize with others. We must be willing to lead, but also to follow.
Mr. McNair closed his lecture by showing the students another short video. This one showed Elton John composing a song in front of a live audience. An audience member had an electric oven manual with him, and he asked Elton John to compose a song using this manual. Elton John succeeded marvelously, regaling the audience with an on-the-spot pop song about using an electric oven! Mr. McNair challenged the students to use their God-given gifts and intellect to build a life of creativity.
https://www.lcgeducation.org/wp-content/uploads/2022/05/tyler-nix-sh3LSNbyj7k-unsplash-1.jpg
1000
1500
lcgadmin
https://www.lcgeducation.org/wp-content/uploads/2021/02/logo_basic-website-300x94.png
lcgadmin
2022-05-10 16:27:00
2022-05-11 16:28:44
Assembly Summary: Living a Life of Creativity