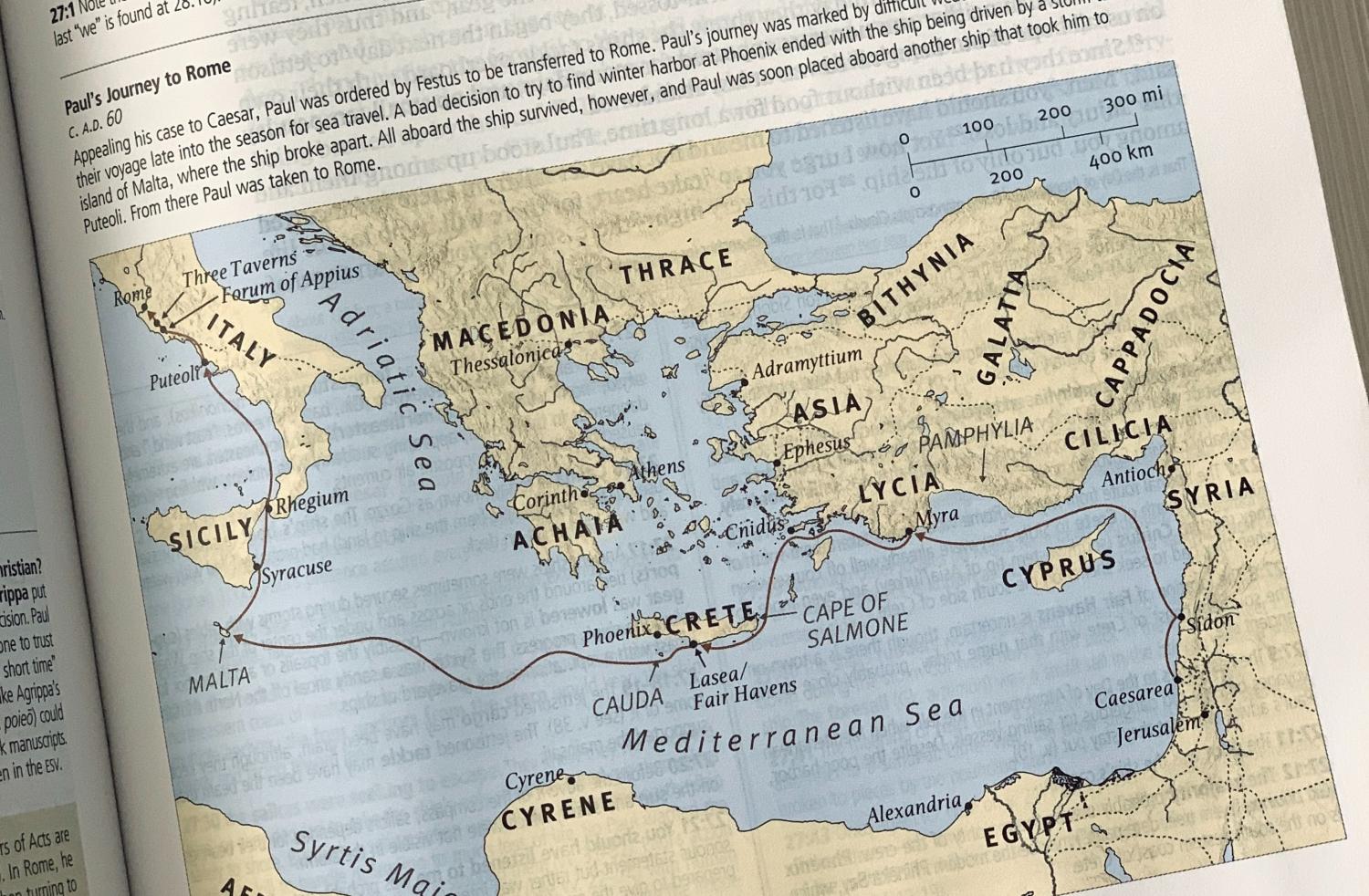 Digging Deeper: The Fullness of the Blessing

Author: Mr. Kenneth Frank | Faculty in Theology, Living Education
---
Estimated reading time: 7 min.
Did you know that, when Paul announced he planned to visit Christians in Rome, he was confident God would impart to them a blessing in its fullness?
Paul had never met most of the brethren of the capital of the Roman Empire, except perhaps those who had met him in other locations of his ministry. Nevertheless, through the years a Church of God had developed in the capital. For some time, Paul desired to visit these outlying Christians but obstacles prevented him from doing so. This Digging Deeper considers the background to Paul's joyful announcement to understand the spiritual interaction between brethren and ministry that imparts a full blessing. Readers will discover an anticipated blessing through Paul's ministry to the Church of God at Rome.
Several countries have a day of national thanksgiving for the year's blessings, usually in the autumn. Americans observed their Thanksgiving Day not long ago. Traditionally at the Thanksgiving meal family and friends recount what they are grateful for. People enjoy so many blessings that it is often difficult to choose just one. They may sense a "fullness of the blessing."
Our focus verses are: "When therefore I have performed this, and have sealed to them this fruit, I will come by you into Spain. And I am sure that, when I come unto you, I shall come in the fulness of the blessing of the gospel of Christ" (Romans 15:28-29 KJV throughout). Paul wrote this epistle around AD 57 or 58, probably from Corinth. He explained he had been much hindered in coming to visit them for some years (Rom 1:13; 15:22-23). He planned to visit them on his way to Spain; however, first, he planned to travel to Jerusalem to deliver a gift from the Macedonian and Achaian brethren to the suffering Judeans (Romans 15:24-27).
A roundabout way to Rome
The NIV Cultural Backgrounds Study Bible provides historical context for traveling by ship in that time: "I will go to Spain and visit you on the way. Friends often announced travel plans in letters. Ships from the east would normally stop in Rome; voyagers to Spain would travel on from there to Tarraco, some 900 miles (nearly 1,500 kilometers). (By road one could also travel from Italy to southern Gaul then across the Pyrenees mountain range.) Travel to Cordoba would be even farther" (Tecarta Bible App).
As it later turned out, Paul was delayed in coming to Rome because he was arrested in Jerusalem. Through various unexpected events, he finally arrived in Rome—but as a prisoner. His intentions were right but he could not anticipate all that would happen to change his circumstances for his visit to Rome. The Pulpit Commentary by Spence and Exell teaches us an important lesson here: "How different from his anticipations were the circumstances of his first visit to Rome we know from the Acts. So man proposes, but God disposes, and all for final good (cf. Philippians 1:12, seq.)" (e-Sword 13.0.0).
Explanatory Notes by Rhoderick D. Ice explains how Paul's plans changed: "He certainly did not expect to reach Rome as a prisoner (see note on Acts 28:16). Yet his coming was with this blessing (Romans 1:11; Acts 28:30-31)" (e-Sword 13.0.0). Even though he did not arrive in Rome in freedom, his visit did provide these brethren a fullness of the blessing of the gospel of Christ. The Roman authorities permitted him to have visitors since he was under house arrest (Acts 28:30-31). Without question, his presence in this great city turned out to be the fullness of the blessing of Christ's good news but in a way he did not experience.
Spiritual fullness in the Gospel
It is important to understand more fully the phrase "in the fullness of the blessing." Albert Barnes' Notes on the Bible explains: "This is a Hebrew mode of expression, where one noun performs the purpose of an adjective, and means with a full or abundant blessing'" (e-Sword 13.0.0). Ellicott's Commentary for English Readers clarifies how Paul would offer such a blessing: "By 'the fulness of the blessing of Christ' the Apostle means the full or abundant measure of those spiritual blessings which he, as the Minister and Apostle of Christ, was commissioned to impart to them" (Ibid.).
John Gill's Exposition of the Bible details some of what that blessing involved: "There is a fulness in the Gospel; it is full of the deep things of God, which the Spirit searches and reveals, 1 Corinthians 2:10; it is full of the doctrines of grace and truth, which Christ himself is said to be full of, John 1:14, it is full of exceeding great and precious promises transcribed from Christ, and out of the covenant of grace; and it is full of a variety of food, of milk for babes, Hebrews 5:13, and meat for strong persons, Hebrews 5:14" (e-Sword 13.0.0).
Paul's time in Rome, even as a prisoner, turned out to be such a blessing, as explained by the Commentary on the Whole Bible by Ger de Koning: "Paul knew something else too, that if he were to come, he would 'come in the fullness of the blessing of Christ'. Well, that full blessing came. It was from the prison in Rome where he wrote letters about the highest blessings of the church. We have these letters in our Bible. You can read about the 'fullness of the blessing' in these letters to the believers in Ephesus, Colossae and Philippi. These letters provide you with a view of Christ's full blessing" (BP Bible 0.5.3.1). These letters, along with Philemon, are today called the Prison Epistles. All of them are rich in spiritual blessings for Christians of all ages and have reached every nation on earth by the distribution of the Bible.
The blessing today
Ministers and brethren today may enjoy the same rich blessing of Christ, as noted by Matthew Henry's Commentary on the Whole Bible: "There is then a happy meeting between people and ministers, when they are both under the fulness of the blessing. The blessing of the gospel is the treasure which we have in earthen vessels. When ministers are fully prepared to give out, and people fully prepared to receive, this blessing, both are happy. Many have the gospel who have not the blessing of the gospel, and so they have it in vain. The gospel will not profit, unless God bless it to us; and it is our duty to wait upon him for that blessing, and for the fulness of it" (e-Sword 13.0.0).
Handfuls on Purpose, Vol 1. by Smith and Lee teaches an important lesson from this story: "It is a great blessing to be assured that when we go in God's Name we go in God's power, and in the fulness of the Gospel of Christ. Although Paul went to Rome in chains, he nevertheless went in the fulness of the blessing. Nothing can hinder our usefulness is [sic 'as'] Christians but sin. This blessed assurance ought to characterise every preacher of the Gospel" (Bible Analyzer 5.4.1.22). In the end, brethren in Rome, as well as those in Asia Minor (modern Turkey), were blessed by Paul's visit and his prison epistles. Today Christians enjoy the fullness of the blessing of the gospel of Christ when they read and study these foundational books. Additionally, they are blessed by their ministers who preach these books with the spiritual gifts given them to edify God's church (1 Corinthians 14:3; 2 Corinthians 10:8).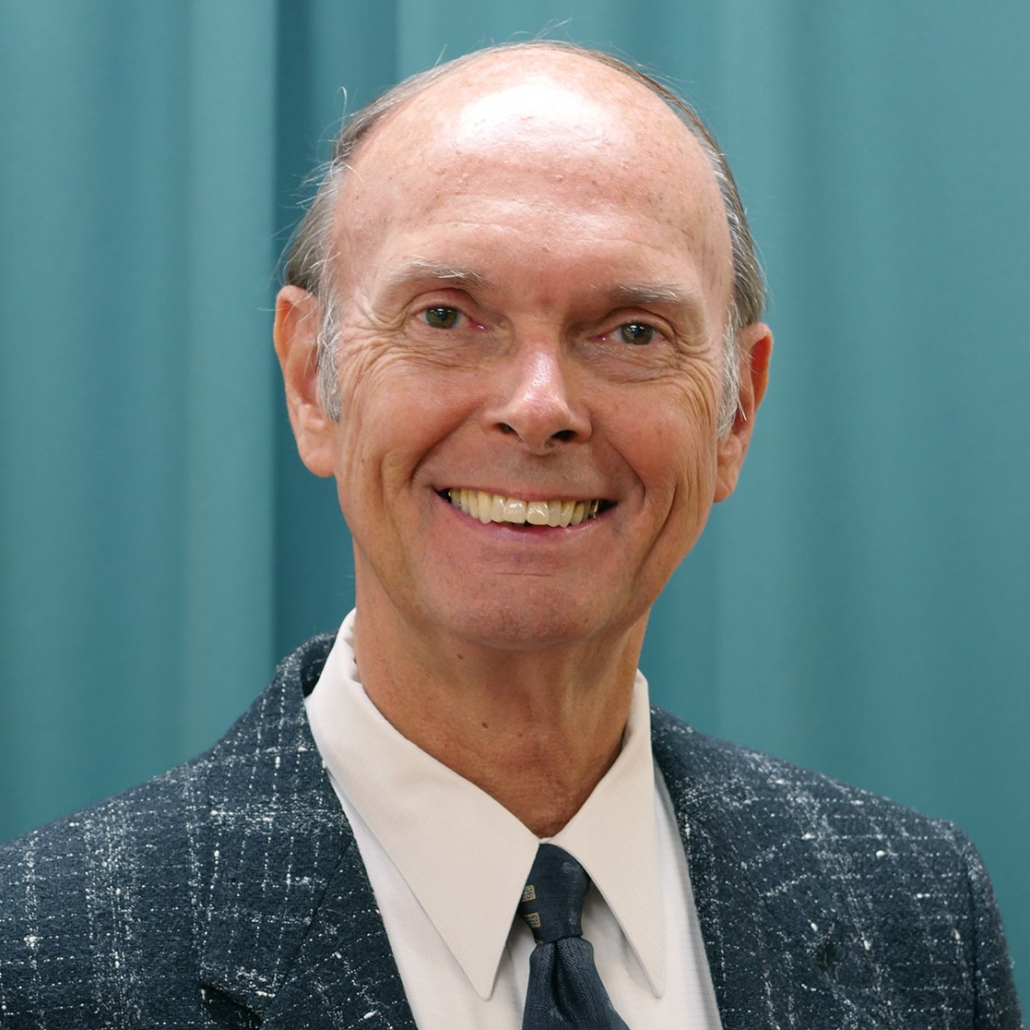 Kenneth Frank was born and raised in New Jersey, USA and attended Ambassador College, graduating in 1973. He served in the Canadian ministry from 1973-1999, after which he returned to the USA to pastor churches in Maryland, Virginia, and North Carolina for 15 years. Having earned a BA degree from Ambassador College he later earned a MA degree from Grand Canyon University before being assigned to the Charlotte office to teach at Living University, now Living Education. Currently, he teaches the Survey of the Bible course to the on-campus students and writes the Digging Deeper column for our online Bible study program. He is married, has four children, and seven grandchildren.
https://www.lcgeducation.org/wp-content/uploads/2021/12/tim-wildsmith-6NglosxMEnY-unsplash.jpg
982
1500
lcgadmin
https://www.lcgeducation.org/wp-content/uploads/2021/02/logo_basic-website-300x94.png
lcgadmin
2021-12-22 12:30:00
2022-01-14 11:20:09
Digging Deeper: The Fullness of the Blessing