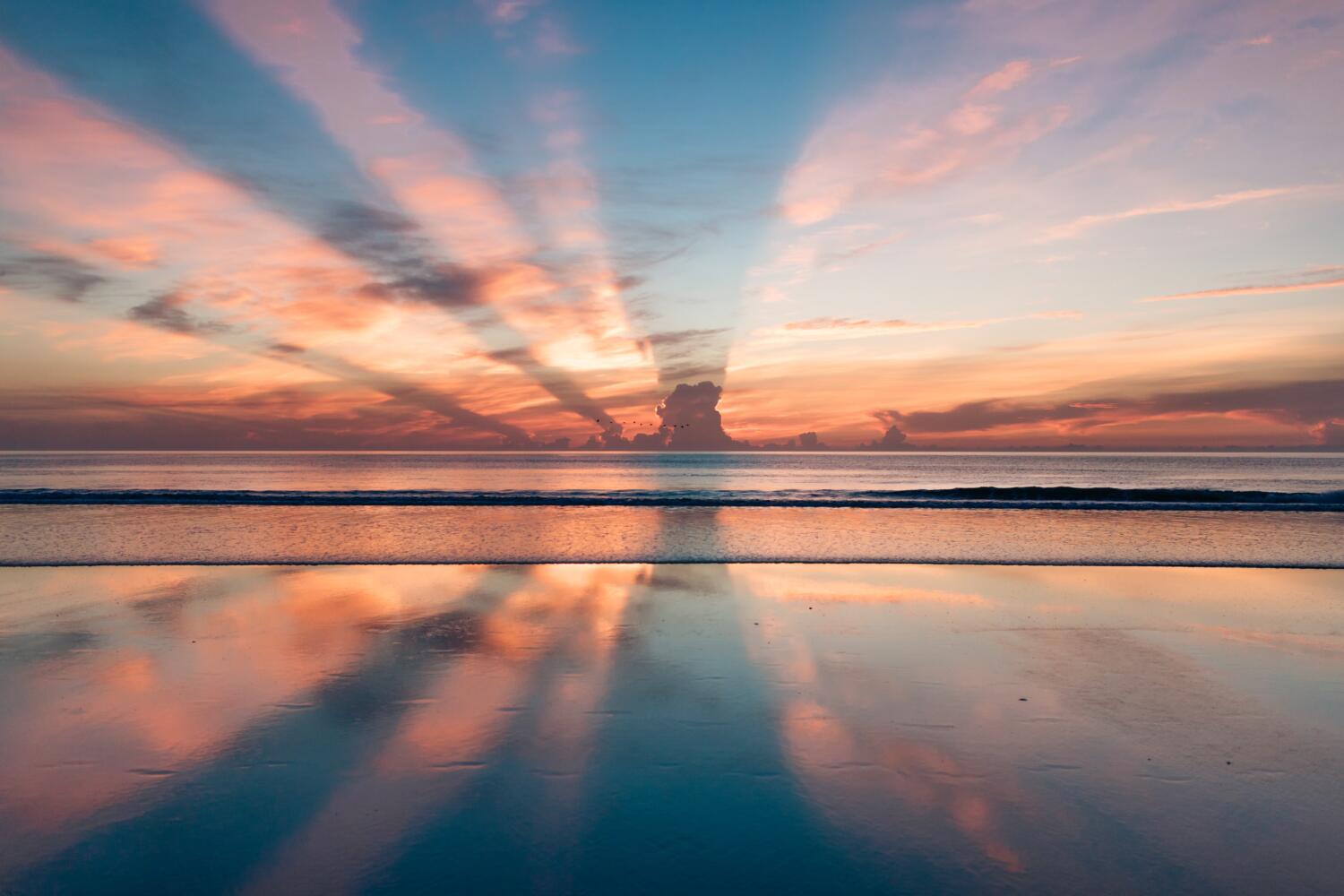 Digging Deeper: Christ the Creator
Author: Mr. Kenneth Frank | Faculty in Theology, Living Education
---
Estimated Reading Time: 7 min.
Did you know that our Lord Jesus Christ is the one of whom it is spoken, "In the beginning God created the heaven and the earth" (Genesis 1:1 KJV)?
Many people think of the Creator as the one Christians now know as "God the Father." However, New Testament Scriptures clarify that the Father created all things by Jesus Christ, the Son of God (Hebrews 1:1-2; Ephesians 3:8-9). This is such an important doctrine it is surprising that more Christians are not taught this. In this Digging Deeper, we will explore this wonderful truth that should encourage us to appreciate this intricate and magnificent creation from our Savior – and to take better care of it (Genesis 2:15).
Colossians 1:15 declares that Christ is "the image of the invisible God." Then follow our keystone Scriptures from which we will launch our study about Christ's preeminence in Creation: Colossians 1:16-17 KJV "For by him were all things created, that are in heaven, and that are in earth, visible and invisible, whether they be thrones, or dominions, or principalities, or powers: all things were created by him, and for him: (17) And he is before all things, and by him all things consist." The NKJ Study Bible notes that "This early Christian hymn emphasizes the superiority of Christ over all creation" (Tecarta Bible App).
Joseph Henry Thayer in his Greek-English Lexicon of the New Testament explains that the Greek words for "all things" in v. 16 are ta panta, which mean "the universe of things," or "the totality of created things" (Bible Analyzer 5.4.1.22). The NIV Study Bible notes that "Seven times in vv. 15 – 20 Paul mentions 'all creation,' 'all things' and 'everything,' thus stressing that Christ is supreme over all" (Tecarta Bible App). Realizing this, we can now better appreciate that the One who sacrificed His life for us to become our Savior was also the Creator of Genesis 1:1.
Notice that Jesus Christ is the Creator, not the created, as some heretical teachers, such as Arians, have proclaimed. This explanation from The Henry Morris Study Bible elaborates: "Jesus Christ certainly is not a created being—not even the first created being—as many have argued, for the obvious reason that He Himself is the Creator of all things in heaven and earth, material and spiritual, visible or invisible. Only God can create, and God did not create Himself!" (Master Books, 2071, p. 1831).
The Gospel of John begins with this teaching because it is fundamental for understanding who Jesus Christ is as God and Savior. Speaking of the one called the Word, notice what John writes: (John 1:3 KJV) "All things were made by him; and without him was not any thing made that was made." Notice further down (John 1:10 KJV): "He was in the world, and the world was made by him, and the world knew him not." The world did not know its Creator and, through its rebellion, offended Him! Nonetheless, when a person repents and is converted, he/she …"is renewed in knowledge after the image of him that created him" (Colossians 3:10). How forgiving and generous is our Creator and Savior!
Notice that creation includes not only the things visible but things invisible as well, including the angelic world. Colossians 1:16 proclaims that Christ created the invisible creatures and their thrones, dominions, principalities, and powers. Explaining these various terms, The KJV Study Bible notes: "'Thrones' refer to angels who sit on thrones as rulers; 'dominions' refer to domains or kingdoms over which these heavenly beings reign, 'principalities' refer to rulers, and 'powers' refer to angelic monarchs who wield regal power. Since Christ created these various ranks of angels, He is supreme over them. Striking a blow at the Colossian heresy advocating angel worship (2:18), this text forbids Christians to pay homage to angels or other heavenly beings created by God" (Tecarta Bible App).
Worship of these angelic creatures was part of the multi-faceted Colossian heresy. The NKJ Study Bible explains Colossians 1:16 further: "This idea is in direct contradiction to the false teaching, later known as Gnosticism, that was developing in the Colossian church. In general, Gnostics believed that various angelic beings were the creators of the earth and that Christ was one among many of these angels" (Ibid.).
These angelic designations are also a warning to Christians. The ESV Study Bible adds: "Paul is using the current Jewish terms for various rankings of angels (although he doesn't explain their relative ranks). His emphasis here may be on the evil angels, since they play a significant part in this letter (Col. 2:8, 10, 15, 20). This would not mean, however, that Jesus created evil angels; all spiritual powers were created by Jesus, but some later chose to rebel against God and so to become evil" (Tecarta Bible App).
These wicked angels no doubt rebelled with Lucifer. Here is what The Henry Morris Study Bible reports: "The pagan world, whether of the ancient Greeks or of the modern New Agers, has always believed in angels, demons or spirit beings of various types and powers, and it is vital for us to understand that such beings do exist and can wield great influence in the visible world as well as the invisible. Many have rebelled against Him, both men and angels, always justifying themselves by maintaining they are the products of some cosmic evolutionary process instead of creation by the eternal, transcendent God." (Master Books, 2071, p. 1832).
Colossians 1:17 adds: "…by him [Christ] all things consist." Bullinger's Companion Bible explains that the word consist means, "cohere, or hold together" (e-Sword 12.1). The Cambridge Bible for Schools and Colleges elaborates on this word: "I.e., literally, stand together, hold together. The Latin-English 'consist' (Latin versions, constant) exactly renders the Greek. 'He is the principle of cohesion in the Universe. He impresses upon creation that unity and solidarity which makes it a cosmos instead of a chaos' (Lightfoot)" (Ibid.). If the Creator were not alive, our universe would come apart. Matthew Henry's Commentary on the Whole Bible explains this phrase in detail: "They not only subsist in their beings, but consist in their order and dependences. He not only created them all at first, but it is by the word of his power that they are still upheld, Hebrews 1:3. The whole creation is kept together by the power of the Son of God, and made to consist in its proper frame. It is preserved from disbanding and running into confusion" (Ibid.). Christ is not only the Creator but the Conserver as well. Robertson's Word Pictures adds, "Christ is the controlling and unifying force in nature. The Gnostic philosophy that matter is evil and was created by a remote aeon is thus swept away. The Son of God's love is the Creator and the Sustainer of the universe which is not evil" (Ibid.).
Colossians 1:16 concludes by stressing that Christ created all things for Himself! The Preacher's Complete Homiletical Commentary edited by Joseph S. Exell states, "The most elaborate and majestic machinery of the universe and the most highly gifted intelligence alike exist only to serve the ultimate purpose of creation's Lord. All created things gather their significance, dignity, and glory by their connection with Him…It is a narrow philosophy that teaches that all things were made for man. The grand end of all our endeavours should ever be the glory of Christ" (e-Sword 12.1). This refers to the grand scheme known as the salvation plan of God. The universe is here for a reason. All of us are potentially part of this redemption venture. Christ intends to add to the Family of God and restore His Creation. Already, Christ has given us derivative and limited creative powers that depend on His sustaining the universe. We have a choice whether to enter His eternal program or to oppose it as did Satan and the wicked angels. Christ intends to share eternity with those He has redeemed. Prepare yourself for a future of expanding creativity!
---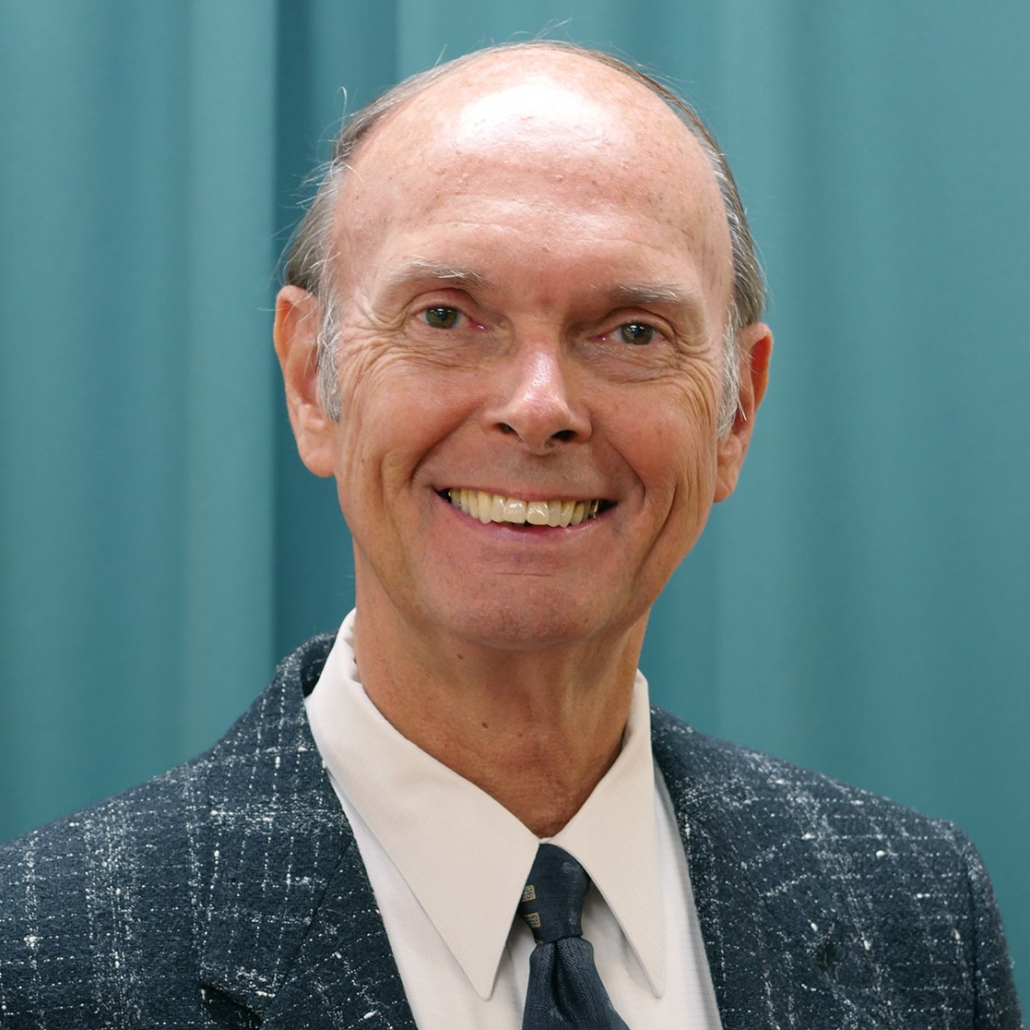 Kenneth Frank was born and raised in New Jersey, USA and attended Ambassador College, graduating in 1973. He served in the Canadian ministry from 1973-1999, after which he returned to the USA to pastor churches in Maryland, Virginia, and North Carolina for 15 years. Having earned a BA degree from Ambassador College he later earned a MA degree from Grand Canyon University before being assigned to the Charlotte office to teach at Living University, now Living Education. Currently, he teaches the Survey of the Bible course to the on-campus students and writes the Digging Deeper column for our online Bible study program. He is married, has four children, and seven grandchildren.
https://www.lcgeducation.org/wp-content/uploads/2020/08/ravi-pinisetti-1zikZJVXSfA-unsplash.jpg
1000
1500
lcgadmin
https://www.lcgeducation.org/wp-content/uploads/2021/02/logo_basic-website-300x94.png
lcgadmin
2020-08-05 17:25:18
2021-08-12 17:22:04
Digging Deeper: Christ the Creator