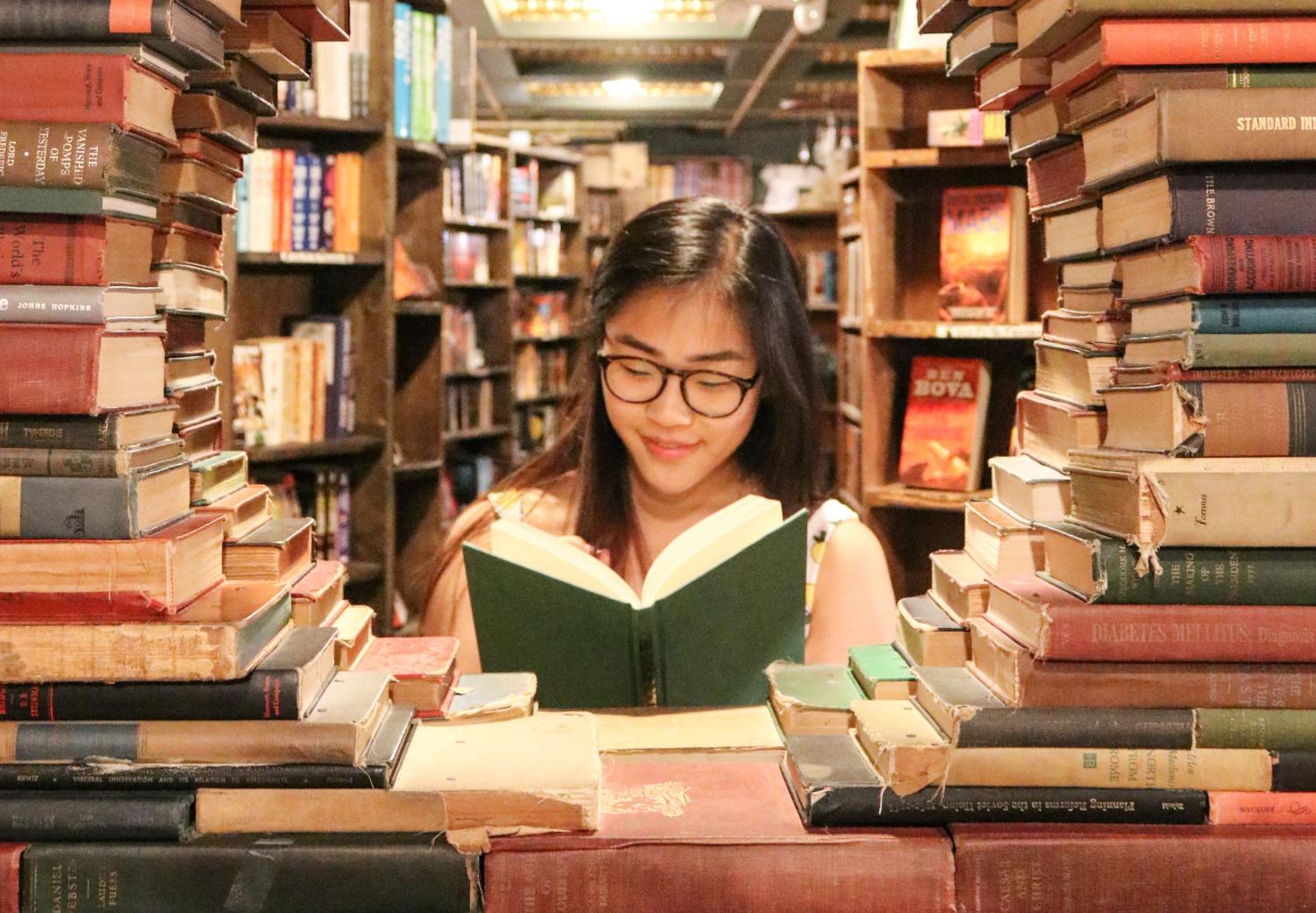 Assembly Summary: Read Books!
Author: Yolanda Watt | Student, Living Education – Charlotte, 2021-22
---
Estimated Reading Time: 5 min.
Mr. John Strain used his lecture to give us some books that would help us understand "what's behind the pastoral information and things that we believe."
He commented that the Living Church of God's Official Statement of Fundamental Beliefs represents what we believe, what we teach, and what we should be practicing. It also defines why we are in the Living Church of God and not somewhere else. Mr. Strain reminded us that though there are different Church of God groups and some think they are all alike, we do not believe all the same things. He challenged us to think about the question "Why are you here?"
Books Recommendations
1. Autobiography of Herbert W. Armstong, vol. 1
The first book Mr. Strain recommended for us to read was the first volume of the Autobiography of Mr. Herbert W. Armstrong. We are continuing the work that was started by Mr. Armstrong, and this book tells us how he was called and how he began the work as we know it today.
2. The Mystery of the Ages, by Mr. Herbert Armstrong
Mr. Strain commented that Mr. Armstrong wrote the book when he was about 93 years old. This book can serve to augment our beliefs in the Living Church of God, as it addresses seven mysteries that the world does not understand.
3. The United States and British Commonwealth in Prophecy by Herbert Armstrong
Even though we have a booklet on the subject written by Mr. John Ogywn, because Mr. Armstrong wrote extensively on the subject and it is a part of our fundamental beliefs.
4. Empire: How Britain Made the Modern World by Niall Ferguson
We've heard the statement that the sun never set on the British Empire, and this book goes into details that reveal how this small nation became as dominant as it did. This book can help us understand the physical realities of the The United States and British Commonwealth in Prophecy
5. The Coming Fury by Bruce Catton
This book deals with the American Civil War and its causes. American society has been torn apart by social constructs, and The Coming Fury illustrates the reasons behind this and gives a history of modern-day Manasseh. Mr. Strain believes that God allowed the American Civil War to happen so that the United States would not be permanently divided.
6. Lincoln by David Herbert Donald
President Lincoln was criticized for being undereducated but ended up with one of the most famous speeches ever written. We were advised to go back and read Mr. Lincoln's speeches if we wanted to know how to communicate and stir people. Mr. Lincoln was well educated because of all the reading he did.
7. Team of Rivals: The Political Genius of Abraham Lincoln by Doris Kearns Goodwin
After Mr. Lincoln was nominated as the Republican Party's presidential candidate, he unexpectedly won the presidency. William Seward was secretary of state under President Lincoln, who was convinced that America should buy Alaska. Alaska is a strategic location for protecting the United States, which makes it an important part of God's plan. Salmon Chase, Edwin Bates, and William Seward were vying for the presidency at that time and were rivals. Once Lincoln won, he put all three men in his office because of their skills and knowledge that he did not have himself.
8. The Proud Tower by Barbara Tuchman
This book describes the events led to World War I, highlighting that the assassination of Archduke Ferdinand triggered the war. Describing the years leading up to Ferdinand's assassination, this book details the social, industrial, and political structure that led to the war. The Balfour Declaration, stating that the Jews should have a homeland to return to, in turn led to them making enemies with the Arab nations. Britain prolonged the fulfilment of the declaration, which then led to World War II.
9. The Rise and Fall of the Third Reich by William Shirer
A history of Hitler and the Nazi party, this book describes Hilter's chancellorship, dominance during World War II, and the fall of the Third Reich. What struck Mr. Strain most about this book was that people who are passionate, even if they are passionate about the wrong things, can be very influential in a society.
10. O Jerusalem! by Larry Collins and Dominique Lapierre
This book details what the Jews did to prepare themselves when the last Jewish ship left Britain to depart to the Middle East. They knew that the surrounding nations did not want a Jewish nation, and would try to drive them into the sea. The Jews were ultimately successful in expanding their territory. Britain was able to declare the Jews deserving of a homeland due to General Allenby freeing Jerusalem in 1917. Britain was then the caretaker for Palestine and had command over what happened there.
Why Read?
"Reading gives you a chance to study things, draw your own opinions, put perspective behind what you know to be the truth of God," said Mr. Strain. He recommended one final book that had been recommended to him by Mr. Weston, This Is How They Tell Me the World Ends by Nicole Perlroth, which is about cyber warfare affecting our world today. While the students are unable to read these books now, we are encouraged to do our own reading when we have time. We will have to manage our time in order to read. Mr. Strain said in closing, "Don't let social media… dominate your life."
https://www.lcgeducation.org/wp-content/uploads/2021/10/ying-ge-Yo1cWJVKFY-unsplash1.jpg
1041
1500
Rebekah Ross
https://www.lcgeducation.org/wp-content/uploads/2021/02/logo_basic-website-300x94.png
Rebekah Ross
2021-10-28 15:44:00
2021-10-27 15:47:32
Assembly Summary: Read Books!