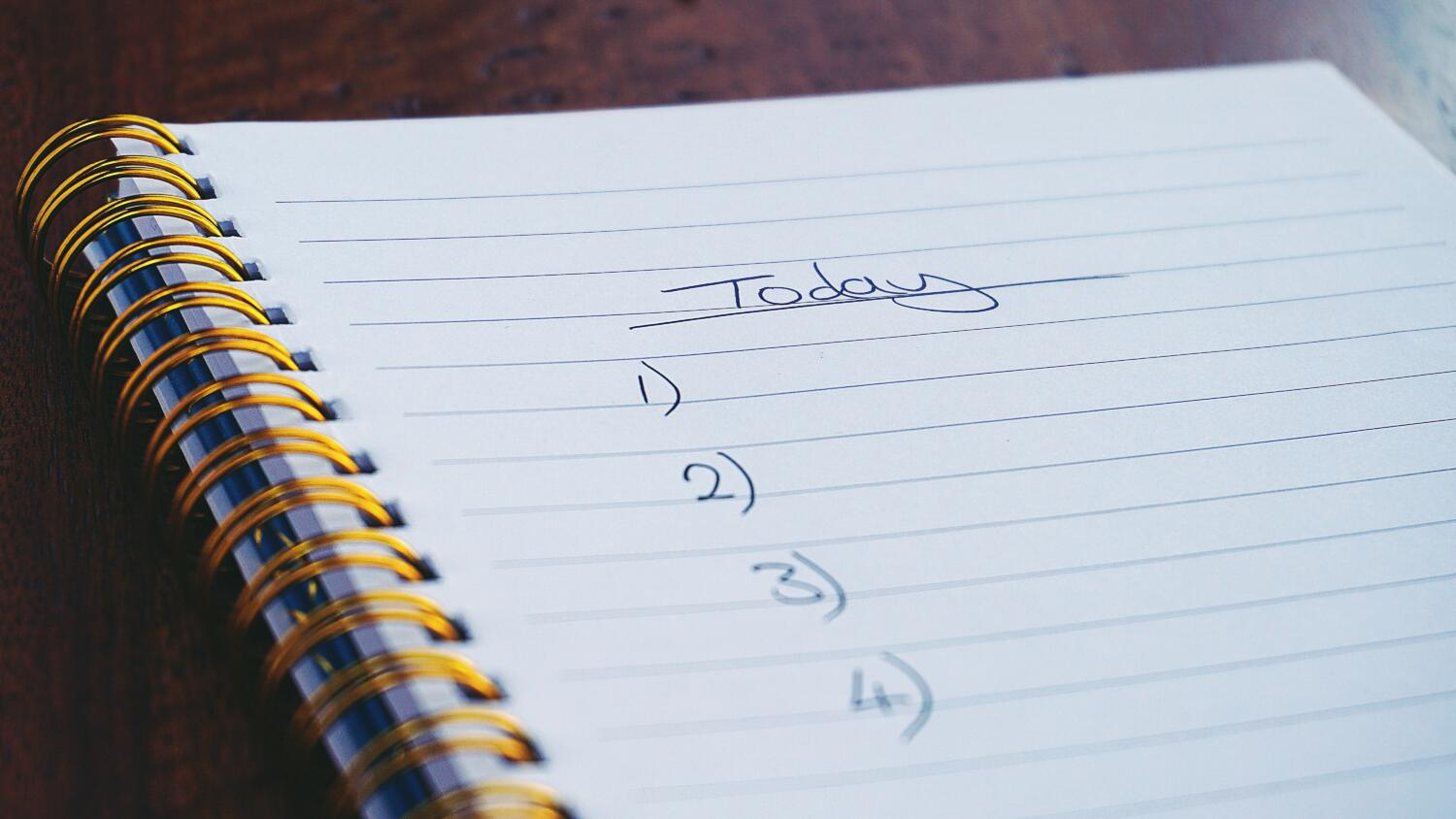 Assembly Summary: Today Matters
Author: Juliette McNair | Student, Living Education Charlotte 2021
---
Estimated reading time: 3 minutes, 16 seconds.
"Put your trust in God, and keep your powder dry." – Oliver Cromwell
Dr. Richard Franz, the area pastor of the Illinois and Missouri congregations, said, "While trust in God is our ultimate duty, it doesn't rule out our responsibility to work hard and prepare diligently." In his assembly, he reminded the students of the importance of what they do today to prepare for tomorrow.
"If we're waiting for the absolute perfect conditions to do something in life, it will never happen."
The lives of those God has called now are not dress-rehearsals. True Christians cannot afford to kill time. Solomon wrote, "He who observes the wind will not sow, and he who regards the clouds will not reap" (Ecclesiastes 11:4). Dr. Franz explained that while a farmer cannot control the weather, the longer he takes to do his planting, the longer the harvest is put off.
Decisions and Discipline
"There are two necessary ingredients to making each day a masterpiece: Decisions and discipline." Discipline without good decisions results in constant but aimless movement, while decisions without discipline are not sustained. Theodore Hesburgh said, "Don't make decisions because they are easy… cheap… [or] popular; you make them because they're right." Then after a decision, discipline must be exercised. Dr. Franz held up a "Wash Away Your Sins" bar of soap as a prop—change does not come after one washing. Decisions and discipline are required for success. But how can these principles be applied daily? The students were given eight keys to making today matter.
Managing Today
First, take responsibility for your attitude. If you are wronged, "gird up the loins of your mind" (1 Peter 1:13) and move forward. When you are not treated with a good attitude, instead of denying any fault, Dr. Franz advised, examine yourselves to see if you in any way caused that wrong attitude.
"With all things equal—or sometimes unequal—attitude wins."
Repent of your bad attitude. Paul said, "I have learned to be content whatever the circumstances" (Philippians 4:11). Decide to change. We can't change everything, but we can change our attitude.
The third key was: "Find something positive in everything." Dr. Franz pointed out that one can grumble as much on the inside, without saying a word, as verbally out loud. God also teaches Christians how to think, not complaining, but dwelling on true, noble, and admirable things (Philippians 4:8).
Fourth: Project your future. Like pole-vaulters who envision every moment of their race and jump before they compete, envision and conduct yourself like the person you want to become. The students were encouraged, "Transformation takes time. That's why today matters."
Don't be a walking Brillo pad.
Fifth: Place a high value on people. It isn't possible to dislike people and maintain a good attitude simultaneously. Christians should not be "like walking Brillo pads, scouring everyone they touch." Rather, "value others above yourself" (Philippians 2:3).
"Remove negative phrases from your vocabulary." Negative vocabulary about yourself, others, and your situation reinforce bad behavior. "It lets us off the hook." Instead, think "I can do all things through Christ who strengthens me" (Philippians 4:13).
Seventh: Develop a strong attitude of gratitude. Dr. Franz explained that gratitude is not a matter of sophistication but perspective. He quoted Zig Ziglar, the famous motivational speaker, "The more you are grateful for what you have the more you will have to be grateful for." That doesn't mean you get more—it means you see more of what you already have.
Finally, "If you want to change tomorrow, you've got to start today." Time is the most precious resource. While time can't be changed or controlled, Dr. Franz said, "You can change your priorities."
"Start today, because today matters."
Trust in God is fundamental, but Christians also have the responsibility to "keep our powder dry" daily with discipline and decisiveness. Dr. Franz dared the students to not get distracted by things out of their control but to take ownership over the changes they can make in their lives now—today.
---
This post is part of our new series of student-written content for LivingEd-Charlotte. These summaries cover topics originally presented by our faculty and guest speakers in our weekly Forum and Assembly. For more Assembly-related content check out our Second Thoughts posts.
https://www.lcgeducation.org/wp-content/uploads/2021/01/pexels-suzy-hazelwood-1226398.jpg
844
1500
Jonathan McNair
https://www.lcgeducation.org/wp-content/uploads/2021/02/logo_basic-website-300x94.png
Jonathan McNair
2021-01-26 13:00:00
2021-01-25 16:54:55
Assembly Summary: Today Matters