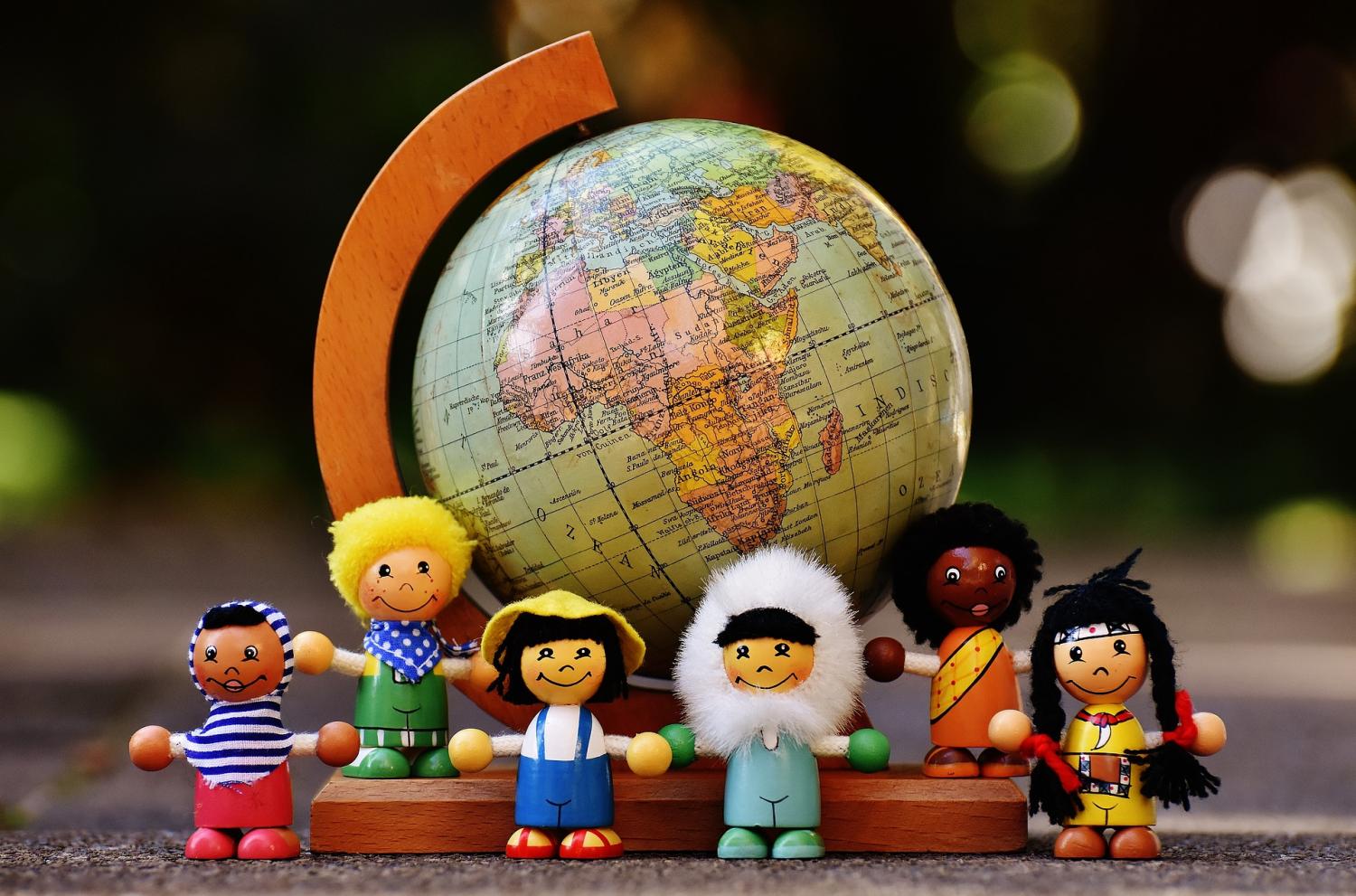 Digging Deeper: The Greatest Nation
Author: Mr. Kenneth Frank | Faculty in Theology, Living Education
---
Estimated Reading time: 8 min., 41 sec.
Did you know that God intended ancient Israel to be the greatest nation in history?
Some Americans hail themselves as the greatest nation the world has ever seen by chanting: "USA, USA, etc." or "We're Number 1, We're Number 1, etc." Many nations and civilizations have considered themselves the greatest in history. The United States of America is just the latest to claim exceptionalism. However, by simply reading God's description of His chosen and accountable people in the Holy Bible, one comes away with a very different conclusion. Achieving their supreme position depended on their adherence to His teachings, called the Torah in the Hebrew Old Testament. This Digging Deeper explores this theme in biblical history to discover that this honored position is to be filled by a most unexpected people.
Rising from slavery
The Book of Exodus chronicles God's release, rescue, and redemption of the ancient Israelites from bondage to the Pharaoh of Egypt and his court. Ten divine miracles forced the Pharaoh to liberate them to follow God's pillar of the cloud by day and the pillar of fire by night to a land of milk and honey. Once there, God provided them productive land that would fill their material needs. He assured them that if they obeyed Him they would prosper generation after generation to the point of world dominance. God intended Israel to become the greatest nation in the history of the world. Notice these scriptures showing the divine blessing prerequisites and how astonished other nations would be at the greatness of these former slave people:
"Behold, I have taught you statutes and judgments, even as the LORD my God commanded me, that ye should do so in the land whither ye go to possess it. Keep therefore and do them; for this is your wisdom and your understanding in the sight of the nations, which shall hear all these statutes, and say, Surely this great nation is a wise and understanding people. For what nation is there so great, who hath God so nigh unto them, as the LORD our God is in all things that we call upon him for? And what nation is there so great, that hath statutes and judgments so righteous as all this law, which I set before you this day" (Deuteronomy 4:5-8 KJV)? (emphasis mine throughout)
"For thou art an holy people unto the LORD thy God: the LORD thy God hath chosen thee to be a special people unto himself, above all people that are upon the face of the earth." (Deuteronomy 7:6 KJV).
"Thou shalt therefore keep the commandments, and the statutes, and the judgments, which I command thee this day, to do them. Wherefore it shall come to pass, if ye hearken to these judgments, and keep, and do them, that the LORD thy God shall keep unto thee the covenant and the mercy which he sware unto thy fathers: And he will love thee, and bless thee, and multiply thee: he will also bless the fruit of thy womb, and the fruit of thy land, thy corn, and thy wine, and thine oil, the increase of thy kine, and the flocks of thy sheep, in the land which he sware unto thy fathers to give thee. Thou shalt be blessed above all people: there shall not be male or female barren among you, or among your cattle. And the LORD will take away from thee all sickness, and will put none of the evil diseases of Egypt, which thou knowest, upon thee; but will lay them upon all them that hate thee" (Deuteronomy 7:11-15 KJV).
"And it shall come to pass, if thou shalt hearken diligently unto the voice of the LORD thy God, to observe and to do all his commandments which I command thee this day, that the LORD thy God will set thee on high above all nations of the earth" (Deuteronomy 28:1 KJV).
Strangers welcome!
God did not show favoritism by selecting Israel to be His model nation. Rather, He chose them to be His shining light on a hill to other nations attracting them to His truth as modeled by Israel. If individuals came to Israel for refuge, they were to be welcomed: "Also thou shalt not oppress a stranger: for ye know the heart of a stranger, seeing ye were strangers in the land of Egypt" (Exodus 23:9 KJV). The word stranger appears 131 times in our King James Bible. God has much to say about welcoming foreigners and alien residents if they came as converts to the God of Israel. Israel suffered desperate hearts as strangers in the oppressive land of Egypt, qualifying them to understand and welcome foreign converts to the true faith and promote God's ways to the ends of the earth.
We see this again in Solomon's dedicatory prayer for the opening of the first temple: "Moreover concerning the stranger, which is not of thy people Israel, but is come from a far country for thy great name's sake, and thy mighty hand, and thy stretched out arm; if they come and pray in this house; Then hear thou from the heavens, even from thy dwelling place, and do according to all that the stranger calleth to thee for; that all people of the earth may know thy name, and fear thee, as doth thy people Israel, and may know that this house which I have built is called by thy name" (2 Chronicles 6:32-33 KJV). That is why the temple was called "an house of prayer for all people" (Isaiah 56:7 KJV). It was designed to promote repentance by pagan nations who had experienced the bitter fruit of idolatry.
Falling for idolatry…
The Old Testament offers the fascinating story of one such foreigner, the Queen of Sheba, who came to inspect the glory of Solomon's kingdom (1 Kings 10; 2 Chronicles 9). She returned from her visit astonished by what she saw. Israel's apex occurred during the reigns of David and Solomon. This was the closest Israel came to qualifying as God's model nation. Regrettably, not long after her visit, Solomon compromised by accepting his many wives' gods into his kingdom. These idols turned his heart away from God: "And he had seven hundred wives, princesses, and three hundred concubines: and his wives turned away his heart. For it came to pass, when Solomon was old, that his wives turned away his heart after other gods: and his heart was not perfect with the LORD his God, as was the heart of David his father. For Solomon went after Ashtoreth the goddess of the Zidonians, and after Milcom the abomination of the Ammonites. And Solomon did evil in the sight of the LORD, and went not fully after the LORD, as did David his father' (1 Kings 11:3-6 KJV).
Israel declined rapidly during the reign of Solomon's son, Rehoboam, leading to the rebellion of the House of Israel from the House of Judah and the Throne of David. All the kings of the House of Israel turned out bad as well as most of the kings of the House of Judah. Ancient Israel failed in its mission through idolatry: "Hath a nation changed their gods, which are yet no gods? but my people have changed their glory for that which doth not profit. Be astonished, O ye heavens, at this, and be horribly afraid, be ye very desolate, saith the LORD. For my people have committed two evils; they have forsaken me the fountain of living waters, and hewed them out cisterns, broken cisterns, that can hold no water" (Jeremiah 2:11-13 KJV).
A new great nation
Nonetheless, in the New Testament, God ordained that a new spiritual Israel, His church, would be His model nation now empowered to obey by the Holy Spirit:
Matthew 21:43 KJB Therefore say I unto you, The kingdom of God shall be taken from you [unbelieving Jews], and given to a nation bringing forth the fruits thereof.
Galatians 6:16 KJV: "And as many as walk according to this rule, peace be on them, and mercy, and upon the Israel of God."
1 Peter 2:9 KJV: "But ye are a chosen generation, a royal priesthood, an holy nation, a peculiar people; that ye should shew forth the praises of him who hath called you out of darkness into his marvelous light."
This spiritual Israel is to be that shining light on a hill: Matthew 5:14-16 KJV: "Ye are the light of the world. A city that is set on an hill cannot be hid. (15) Neither do men light a candle, and put it under a bushel, but on a candlestick; and it giveth light unto all that are in the house. (16) Let your light so shine before men, that they may see your good works, and glorify your Father which is in heaven." Jesus taught that those who are truly great are servants: Matthew 23:11 KJV: "But he that is greatest among you shall be your servant." Spiritual Israel's example provides an evangelistic magnet for peoples yearning to breathe free from heathenism. They will show desperate peoples "the way of the LORD." As they respond to God's calling, they will then seek the way of eternal life: John 14:6 KJV "Jesus saith unto him, I am the way, the truth, and the life: no man cometh unto the Father, but by me." In this way, Christian ambassadors will serve as "the greatest nation."
---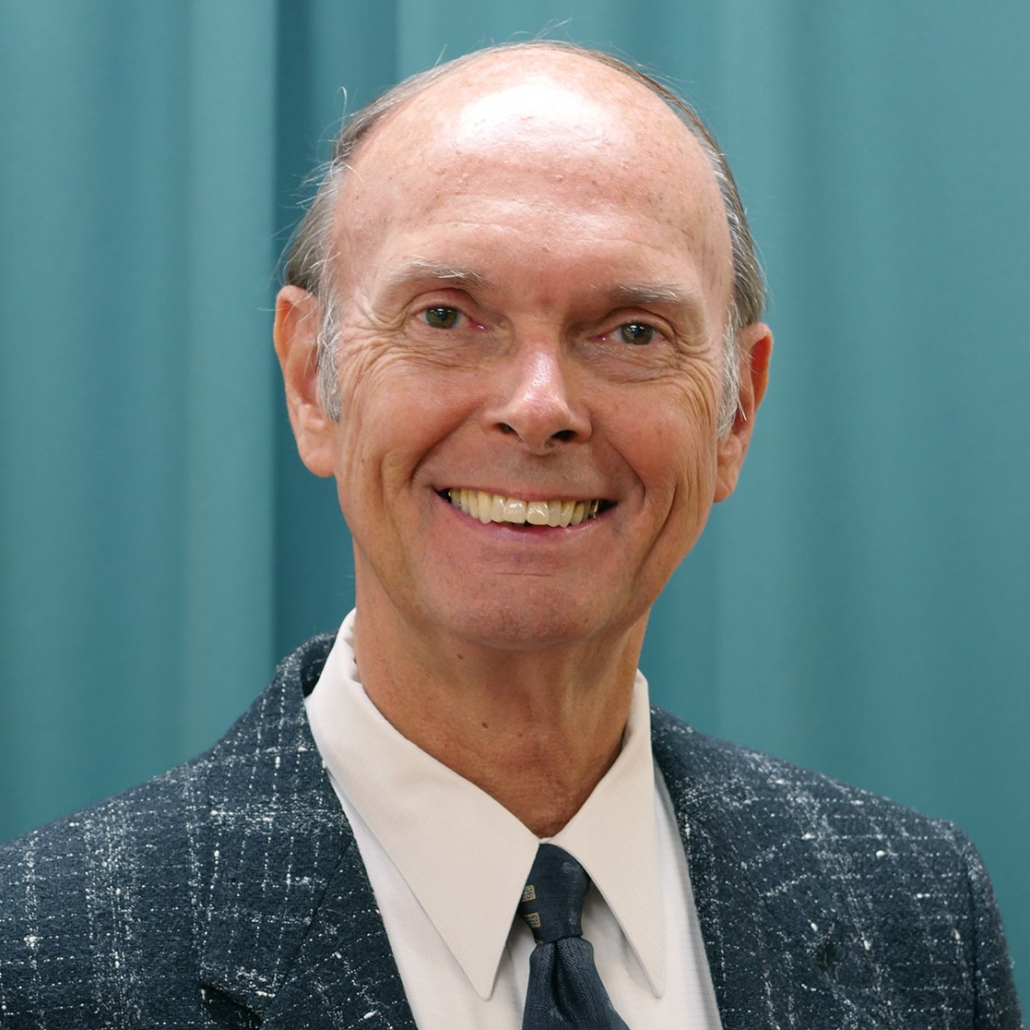 Kenneth Frank was born and raised in New Jersey, USA and attended Ambassador College, graduating in 1973. He served in the Canadian ministry from 1973-1999, after which he returned to the USA to pastor churches in Maryland, Virginia, and North Carolina for 15 years. Having earned a BA degree from Ambassador College he later earned a MA degree from Grand Canyon University before being assigned to the Charlotte office to teach at Living University, now Living Education. Currently, he teaches the Survey of the Bible course to the on-campus students and writes the Digging Deeper column for our online Bible study program. He is married, has four children, and seven grandchildren.
https://www.lcgeducation.org/wp-content/uploads/2021/01/different-nationalities-1743392_1920.jpg
991
1500
Rebekah Ross
https://www.lcgeducation.org/wp-content/uploads/2021/02/logo_basic-website-300x94.png
Rebekah Ross
2021-01-27 12:47:04
2021-08-12 17:12:25
Digging Deeper: The Greatest Nation