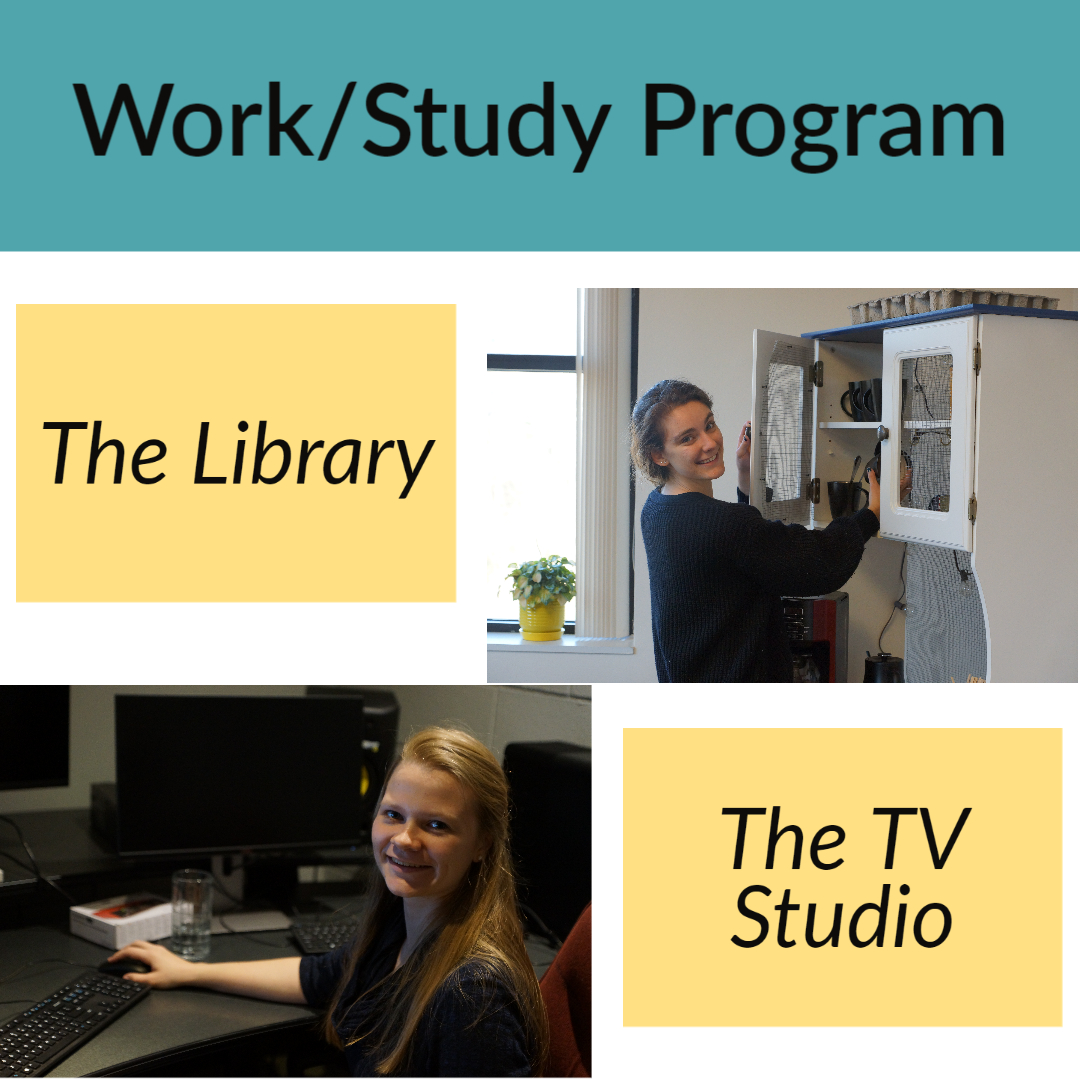 Working in the TV Studio and the Library
Author: Kaleb Johnson | Student, Living Education – Charlotte, 2022-23
---
Estimated reading time: 5 min.
Smartphone Users, Try our mobile friendly version!
Here's a look at two students in the work/study program with unique positions.
Have you ever wondered what it's like to work in a Library? Or what it's like to help produce a regularly aired TV program? If yes, then you're in luck! The Living Education work/study program has students working as a Technical Assistant in the TV studio and a Librarian for the RCM memorial Library. This post gives an inside look at two students—Madeline McNair and Rachel White—and their positions.
Madeline McNair works as Technical/Administrative Assistant for the Television Department.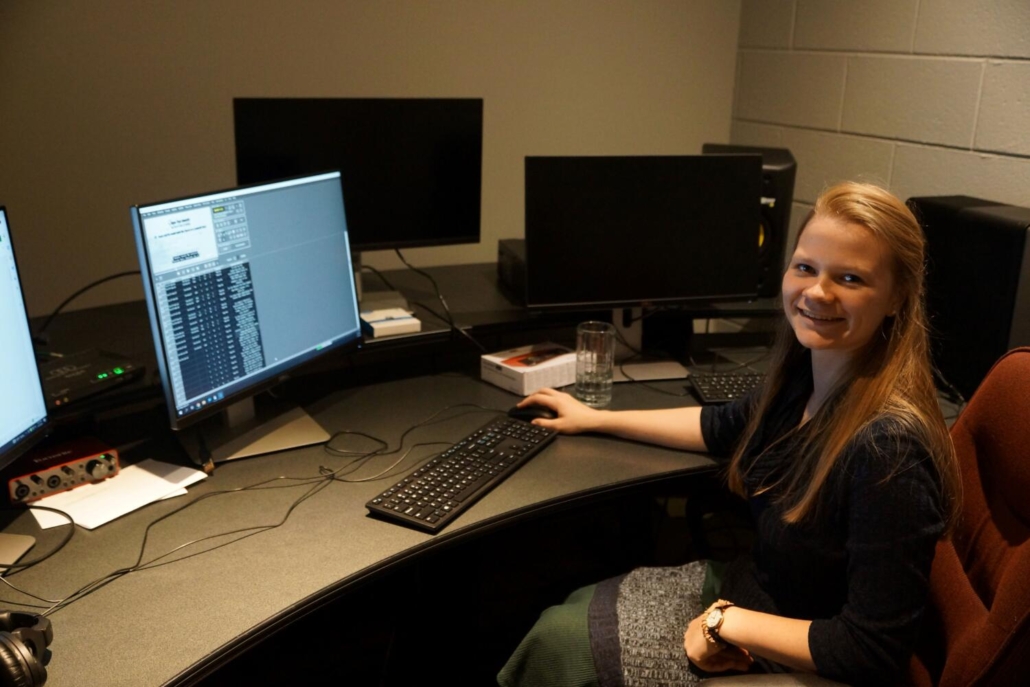 Madeline is a first-year student, but she worked in the Television Studio prior to enrollment. She primarily cleans the audio of the telecast recordings using Adobe Audition, removing intrusive background sounds picked up by the high-quality microphones. This requires a very attuned ear to pick up even the smallest clicks and rustles in an audio track! She also has begun making the closed captioning for telecasts as well as finding wartime videos and pictures for the telecasts.
Madeline's Duties in the Television Studio:
Performing audio correction. This is her primary responsibility and uses Adobe Audition.
Making closed captioning. This is a new responsibility she has acquired and reduces the workload of other employees in the studios.
Clearing old videos from hard drives. She backs up video files and removes extraneous copies to save storage on devices.
Finding background videos. She helps get high-quality background videos (like military footage) for the telecasts.
Here's what Madeline told us about:
The most fun part of the job? "I would say being a part of that part of the Work [making telecasts], because the TV studio is a separate building than the office so it is a different experience. You really see a lot of the actual telecast production; I've seen them film a couple of them, which is interesting. It is interesting to see how much work goes into the production process."
The most challenging part of the job? "It is kind of hard doing repetitive work like that [Audio Correction]. It takes a while to go through. It's a thirty minute program, and it takes longer than that going through each one."
Do you have a fun story from your job? "One time we were waiting for a telecast to start because there was some delay, and Mr. Ames was going to be filming. And he was just sitting, just waiting, and he started singing a hymn, just to himself. But he was mic'd, so everyone was hearing him just sing a hymn to himself."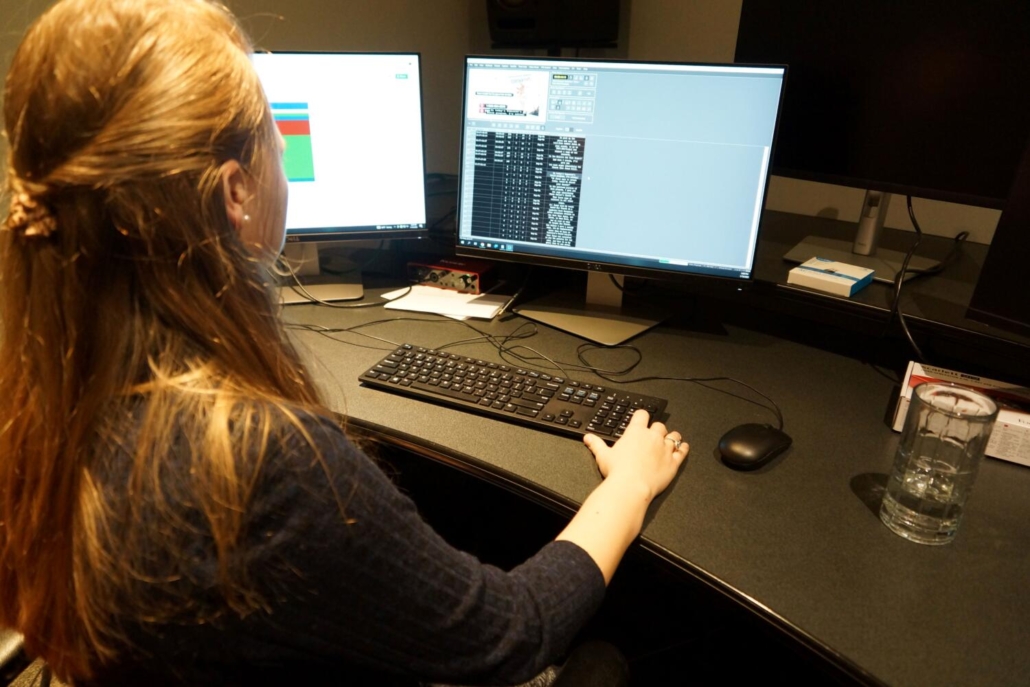 Rachel White works as a Librarian for the Living Education Department and as a Transcriber for the Editorial Department.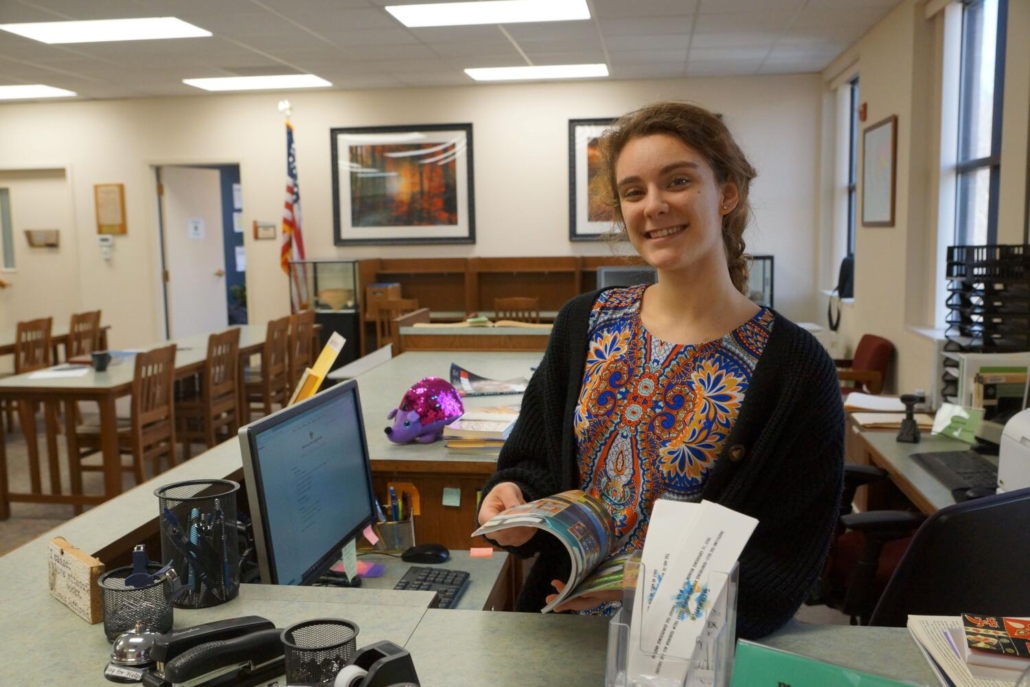 Rachel White is a first-year student who works in the RCM Library at the Headquarters office. She works as the Librarian but also helps with Living Education projects, such as the Germany in Prophecy course. With any spare time she may (or may not) have, she transcribes for the Editorial Department as well.
Rachel's main duties:
Being a Librarian. This includes checking books in and out, keeping the library in order, and finding books and music for people.
Archiving items. This is an ongoing project of archiving artifacts of recent Church history.
Updating Living Ed bulletin boards/schedules.
Assisting with Living Ed projects. This involves transcribing videos and finding resources like quotes and pictures for additional material on the course.
Transcribing. This involves transcribing different sermons and sermonettes that are going to be distributed.
Here's what Rachel told us about:
The most fun part of the job? "I like setting up displays [book displays in the Library], especially when there is nothing specifically that needs to go up there because I get to decide what category I want. I did displays on the Psalms and Acts. We have a bunch of different books on the brain and how being religious affects your brain, and I'd like to do a display for that too."
The most challenging part of the job? "One of things I've had the most trouble with is the transcribing and trying to get what the speakers say to make sense in writing. Everything they say makes sense but it doesn't translate to paper. Trying to get what they say to work on paper is much more challenging than you would think."
Do you have a fun story from your job? "I found a folder [In Archives] that said, 'Heresy Version.' I was like, 'What is this?' And so I opened it up and it had letters between Tkach and other ministers and different stuff Worldwide was putting out at that time [during the apostasy]. It was really interesting. The way it was worded was very confusing and very slightly changing doctrines and changing mindset. So yeah, I found the 'Heresy Version' folder."
Read the previous work/study highlights we've put out if you're interested!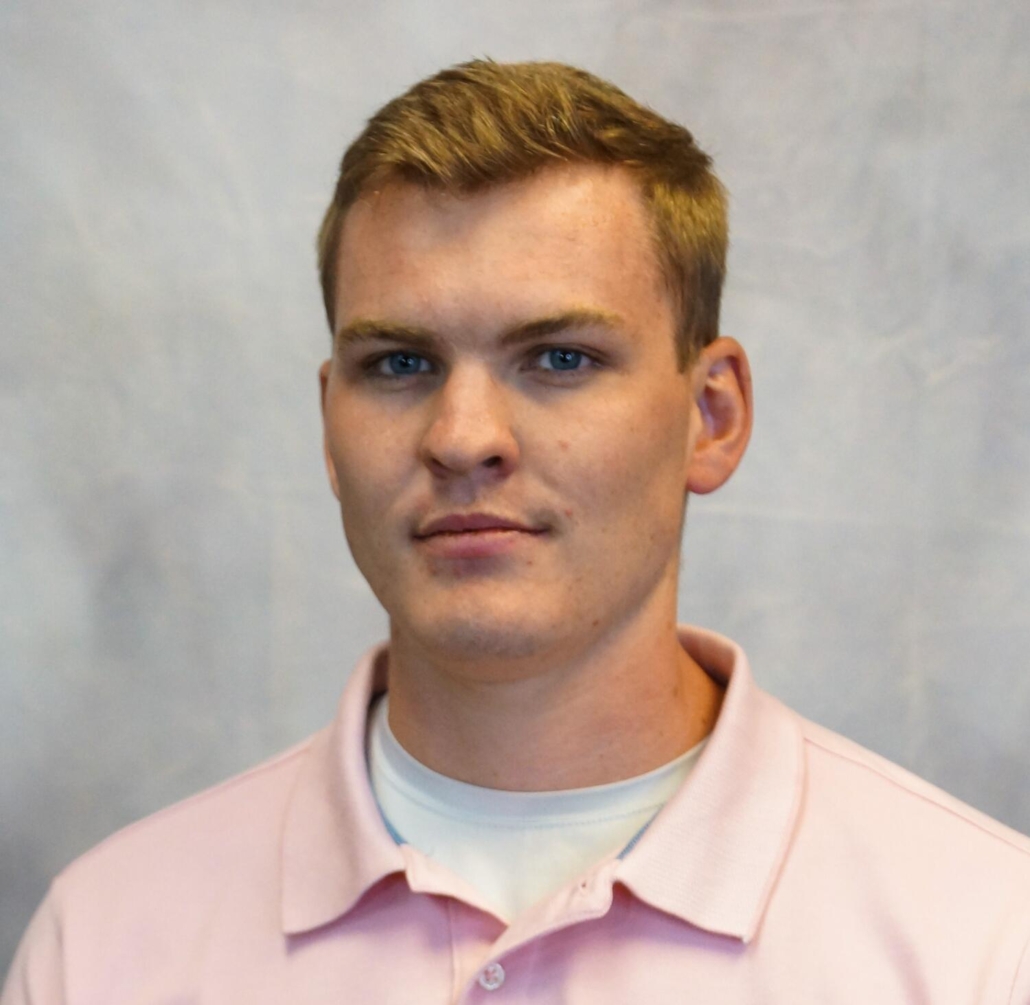 Kaleb Johnson is a student in the Living Education-Charlotte Program. He graduated with a degree in Chemical Engineering from the University of Alabama in Huntsville in the spring of 2022. In addition, Kaleb enjoys writing, video-making, trying new activities (anything and everything), playing chess, and debating (it's not arguing!) with people. He currently works in the Living Education department producing written content, videos, and helping with a variety of other projects. 
https://www.lcgeducation.org/wp-content/uploads/2023/03/My-project-1-2.jpg
1080
1080
Jonathan McNair
https://www.lcgeducation.org/wp-content/uploads/2021/02/logo_basic-website-300x94.png
Jonathan McNair
2023-03-24 16:03:40
2023-03-30 16:29:03
Working in the TV Studio and the Library