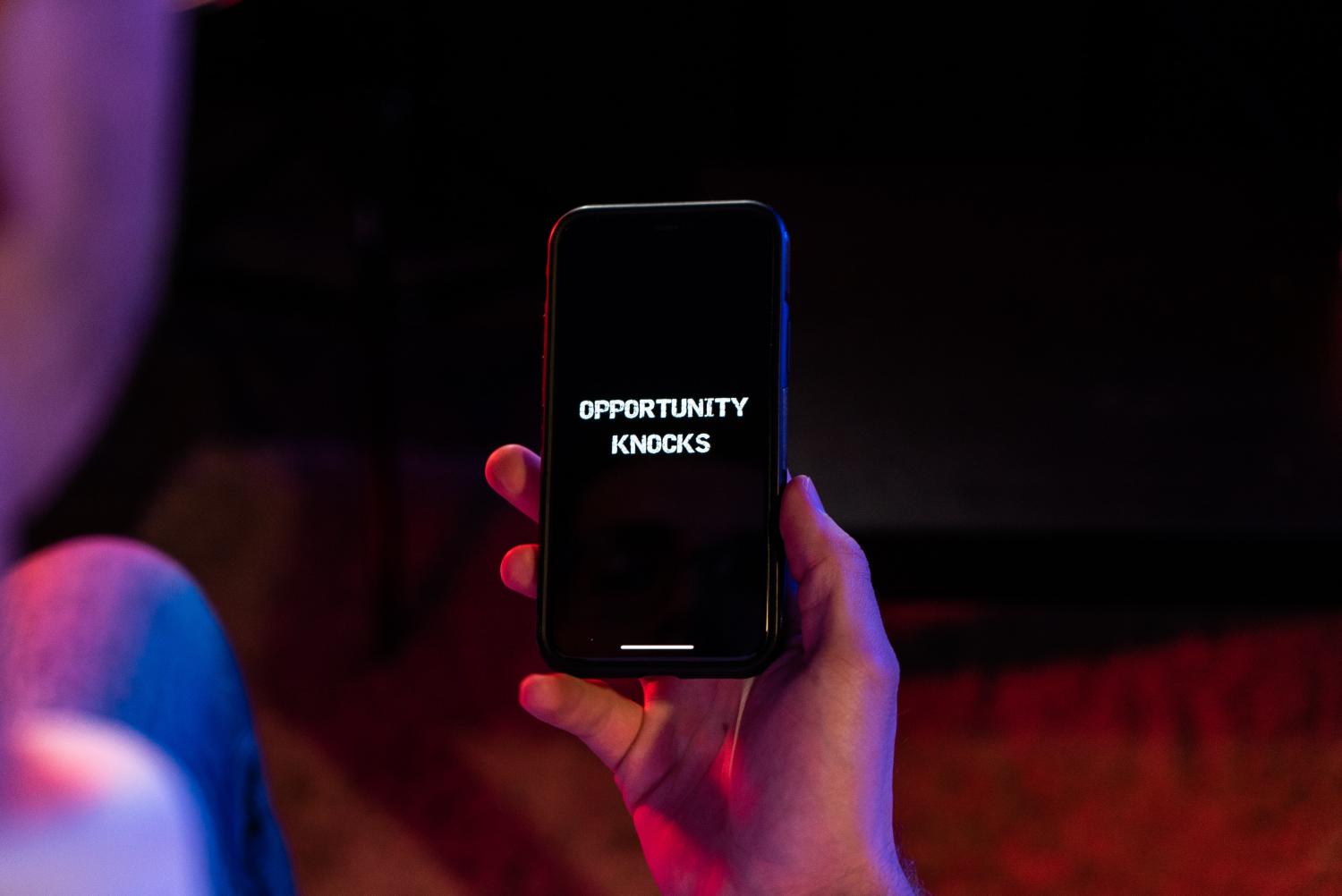 Assembly Summary: Your Next Opportunity
Author: Yolanda Watt | Student, Living Education – Charlotte 2021/22
---
Estimated reading time: 3 min. 33 sec.
Mr. DeJager's opening comment to the students was, "There is something that we all experience from time to time in our lives, whether we are looking for it or not."
He then went on to explain that we have opportunities that come to us and there is a consistent framework in which to approach these opportunities. He divided this framework into four categories: where you start, what to do when you face the opportunity, what is needed in every step of the opportunity, and finally, staying committed.
Where do you start?
Always bring your hopes and wishes to God. Mr. DeJager stressed this as the first and most important thing that we can do when faced with an opportunity. We are to also ask God for opportunities; He will provide them. He cautioned us that not all opportunities will work out the way we hope, but the more we practice asking God, the more things will start to fall into place.
God knows our wishes and desires before we ask, because He knows us. Christ has explained this in Matthew 6:8, saying that "your Father knows the things you have need of before you ask Him." We were admonished that though God knows our desires before we ask them, this does not mean that we should not ask. God wants us to come to Him and express what is in our hearts.
We are to have confidence in our prayers, as we read in 1 John 5:14-15: "Now this is the confidence that we have in Him, that if we ask anything according to His will, He hears us. And if we know that He hears us, whatever we ask, we know that we have the petitions that we have asked of Him."
Asking to be given the right opportunity according to God's will is crucial (James 4:3; Proverbs 3:5).
What do you do when faced with the opportunity?
Count the cost. It does not matter what we are looking into doing; whether it's big or small, we must consider what we need to put into it before we commit (Luke 14:28).
Seek counsel. Mr. DeJager advised that we should consider not only seeking the opinions of our close friends, who might tell us what we want to hear, but also seeking counsel from other individuals who can provide sound advice (Proverbs 15:22).
What is needed in every step of the opportunity?
Be diligent and faithful. Our daily routine and accomplishments influence and help develop our character. If we do it for God, we will develop our character in a way that pleases Him (Colossians 3:23).
Take care of the small things in life and the big things will fall into place. Mr. DeJager stated, "I was told not to worry about the small things, it's the big things that count; but as I go through life, I realize that that is not so."
Be willing to do hard things. By challenging ourselves, we gain experience, and with more experience, we grow and develop our abilities.
Stay committed.
"When the going gets tough, the tough get going." We were advised to commit to the Lord, as we read in Proverbs 16:3 and Psalm 37:5.
Keep your eyes on the goal and do not give up.
Mr. DeJager expressed that though every opportunity is uniquely different, this framework is applicable for each opportunity. We must remember that it is not by our own strength that we get things done, but by God's (Philippians 4:13). We were also reminded that in every opportunity we are to give thanks to God through Jesus Christ. "And whatever you do in word or deed, do all in the name of the Lord Jesus, giving thanks to God the Father through Him" (Colossians 3:17).
https://www.lcgeducation.org/wp-content/uploads/2021/10/dylan-mcleod-U-axb2IWo-k-unsplash.jpg
1002
1500
Rebekah Ross
https://www.lcgeducation.org/wp-content/uploads/2021/02/logo_basic-website-300x94.png
Rebekah Ross
2021-10-14 14:05:00
2021-11-03 11:21:28
Assembly Summary: Your Next Opportunity