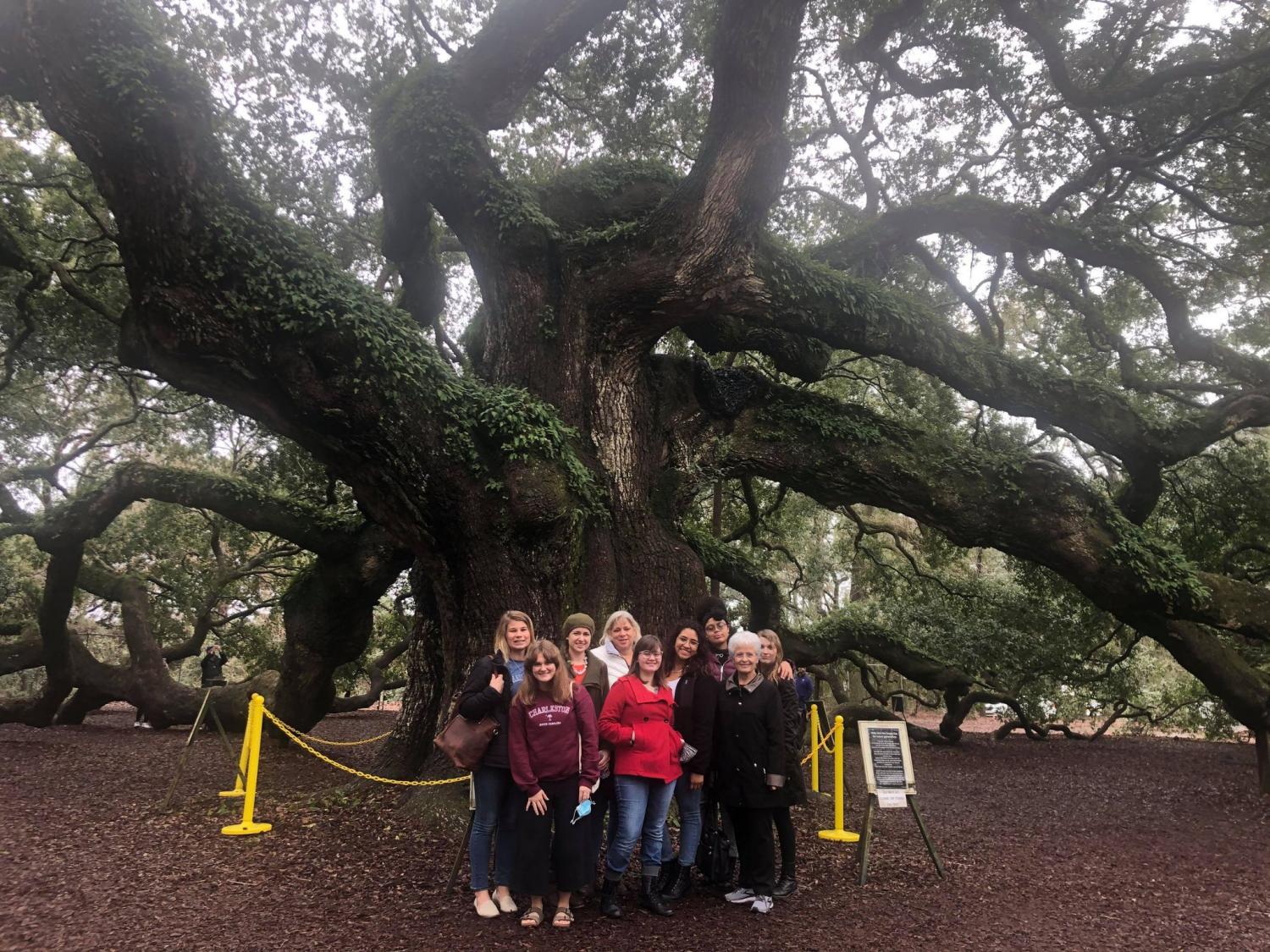 Student Life: A Ladies Weekend
Author: Juliette McNair | Student, Living Education Charlotte 2021
---
On February 13, at 1:00 p.m., Mrs. Christy McNair, Mrs. Carol Weston, Miss Rebekah Ross, and the female Living Ed students joined the Walterboro congregation for services. Later that evening, after an adventure of several wrong turns, U-turns, and GPS malfunctions, they happily arrived at their booked Airbnb outside the Historic District of Charleston, South Carolina.

The ladies spent a rainy Sunday morning on a "Charleston's Alleys & Hidden Passages" tour. They followed their guide through romantic city alleys sandwiched between historic brick pubs, meeting houses, and homes. Magnolias, ferns, and camellias sprawled in the tiny spaces around intricately wrought iron gates, red brick walls, and cobblestone pathways. They walked "Rainbow Road," where old merchant buildings that originally stood on the riverfront were restored in the 1900s into today's most-photographed section of Charleston. The ladies stood on the Battery promenade—a civil war defensive artillery site—where the Ashley and Cooper rivers pour into the Charleston Harbor. Through the rain, they could just glimpse Fort Sumter, Fort Johnson, and Fort Sullivan across the water.
That afternoon, they walked and shopped the Charleston City Market, only slightly chilled by the cold rain. The girls warmed up that evening with cups of hot chocolate and cheerful conversation They asked Mrs. Weston and Mrs. McNair about their experiences and shared their own. The next day, they rounded off the trip by visiting the Charleston Tea Garden Angel Oak, a huge 1400-year-old southern live oak.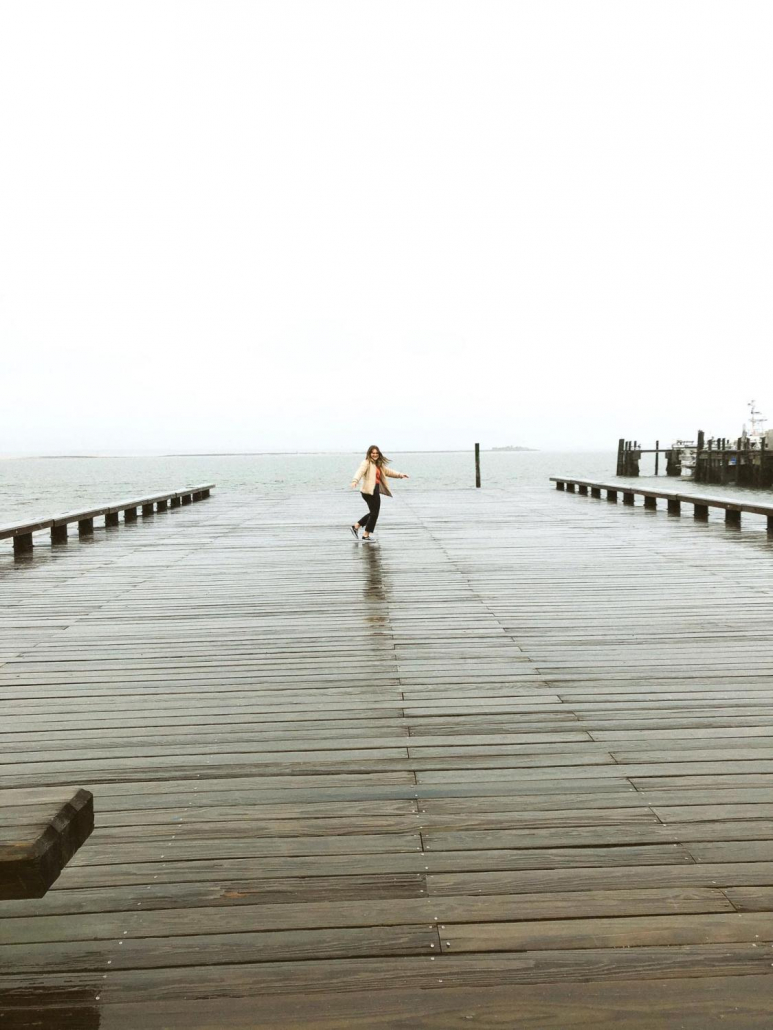 When asked what she enjoyed most about the Charleston weekend, Meredith Hodges replied, "I really enjoyed the car ride. Getting to know Mrs. Weston was really fun… Also, the tour—all those little alleys and plants were really cool. And dancing in the rain."
The ladies drove back to Charlotte in more stormy weather—but not even a little rain could dampen their fun this weekend.
---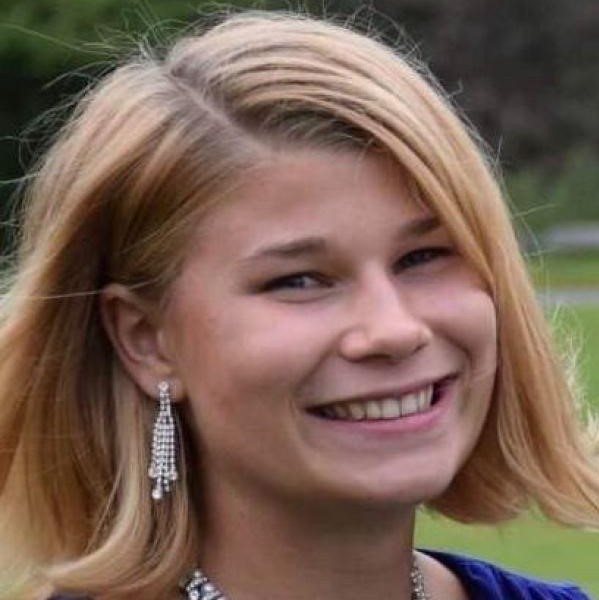 Juliette McNair is a student at Living Education Charlotte. She works in the Editorial Department transcribing sermons and proofreading transcripts. She also assists Living Education by writing Second Thoughts essays and Forum/Assembly Summaries for the website. Juliette recently graduated from SUNY Cobleskill in Upstate New York with an A.A.S in Horticulture, a B.T in Plant Science, and a minor in English with a writing focus. She loves playing soccer on the beach, getting up early to watch the sunrise, and playing piano with the lights out.
https://www.lcgeducation.org/wp-content/uploads/2021/02/151191166_2021028938040165_4651460828394898341_n.jpg
1125
1500
Jonathan McNair
https://www.lcgeducation.org/wp-content/uploads/2021/02/logo_basic-website-300x94.png
Jonathan McNair
2021-02-17 14:30:00
2021-09-03 12:20:26
Student Life: A Ladies Weekend