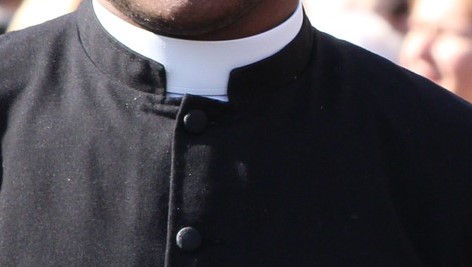 Digging Deeper: Who is Reverend?
Author: Mr. Kenneth Frank | Faculty in Theology, Living Education
---
Estimated Reading Time: 8 min
Did you know that the English word reverend appears in our King James Bible only once and that it is never used of human beings?
Despite that, this word is often used as a title for clergy in the Christian world. This naturally raises the question of why it is customary to refer to members of religious orders by this term. This Digging Deeper explores the original intent of this word's appearance in Scripture and some brief history behind its popular usage when referring to clerics. Our focus verse is: "He sent redemption unto his people: he hath commanded his covenant for ever: holy and reverend is his name" (Psalm 111:9 KJV throughout).
The Expository Notes of Dr. Constable offers a description of this psalm's genre: "This is one of the acrostic psalms (cf. Psalm 9, 10; Psalm 25; Psalm 34; Psalm 37; Psalm 112; Psalm 119; Psalm 145). Each successive line in the Hebrew text begins with the next letter of the Hebrew alphabet. The writer evidently expressed his thoughts this way so the Israelites could memorize and recite the psalm easily. He recounted the Lord's great works of redemption that should draw out His people's praise" (e-Sword 13.0). Redemption and covenant are deeply related to the word reverend when used of God, as we will consider later.
The meaning of reverend
Webster's 1913 Unabridged Dictionary defines reverend as "Worthy of reverence; entitled to respect mingled with fear and affection; venerable" (e-Sword 13.0). Adam Clarke's Commentary on the Bible provides its etymology: "The word reverend comes to us from the Latins, reverendus, and is compounded of re, intensive, and vereor, to be feared; and most or right reverend, reverendissimus, signifies to be greatly feared" (e-Sword 13.0).
However, when this word is used in western culture of a religious office, the Webster's 1828 Dictionary declares it to be: "A title of respect given to the clergy or ecclesiastics. We style a clergyman reverend; a bishop is styled right reverend; an archbishop most reverend. The religious in catholic countries, are styled reverend fathers; abbesses, prioresses, &c. reverend mothers. In Scotland, as in the United States, the clergy are individually styled reverend. A synod is styled very reverend, and the general assembly venerable" (e-Sword 13.0).
Nonetheless, Adam Clarke's Commentary on the Bible boldly protests: "This title belongs not to man; nor does any minister, in assuming the title reverend, assume this. Indeed, the word reverend, as now used, gives us a very imperfect conception of the original term. Holy and tremendous is God's name. He is glorious in holiness, fearful in praises, doing wonders, both in the way of judgment and in the way of mercy" (e-Sword 13.0). Once again, we see that what rightly belongs to God has been assumed by men for themselves.
Terrible and to be feared
Henry Morris defines the Hebrew word translated reverend in his July 1, 2021 "Days of Praise" reprinted article entitled The Reverend God: "However, the Hebrew word so translated in this verse (yârê') occurs therein frequently, usually being translated (some 30 times) as 'terrible.' The first time it is applied to God was by Moses. 'Thou shalt not be affrighted at them: for the LORD thy God is among you, a mighty God and terrible' (Deuteronomy 7:21). Note also Moses' testimony in Deuteronomy 10:17: 'For the LORD your God is God of gods, and Lord of lords, a great God, a mighty, and a terrible, which regardeth not persons, nor taketh reward.'"
Since yare is used in several different contexts, Ethelbert Bullinger's Companion Bible defines it as: "to be feared. Hebrew. nora' from yare' to be afraid. The Niphal Part, (as here) rendered "dreadful" (5); "to be feared" (3); "fearful" (2); "fearfully" (1); "to be had in reverence" (1); "reverend" (1); "terrible" (24); "terrible acts" (1); "terrible things" (5); "terribleness" (1). Compare Psalm 45:4; 47:2; 65:5; 66:3,5; 68:35; 76:12; 99:3; 106:22, &c" (e-Sword 13.0).
Webster's 1913 Unabridged Dictionary states that the word terrible in this context means: "Adapted or likely to excite terror, awe, or dread; dreadful; formidable" (e-Sword 13.0). God is a fearsome God to His enemies. However, His servants consider Him worthy of reverence, respect, fear, and veneration. Joseph Benson's Commentary of the Old and New Testaments explains: "Terrible to his enemies, venerable in his people's eyes, and holy in all his dealings with all men" (e-Sword 13.0).
A title fit only for God
Since this word should only be used of the Almighty, C.H. Spurgeon's Treasury of David describes the profound respect and love that humans owe Him: "The whole name or character of God is worthy of profoundest awe, for it is perfect and complete, whole or holy. It ought not to be spoken without solemn thought, and never heard without profound homage. His name is to be trembled at, it is something terrible; even those who know him best rejoice with trembling before him" (e-Sword 13.0). Many Jews will not even pronounce His name out of deep respect but use substitute titles instead.
The Pulpit Commentary, edited by H. D. M. Spence and by Joseph S. Exell, compares the awe and devotion our focus verse requires and reveals how most people have failed to offer them to God: "'Reverend' here means 'worthy of reverence.' Horace Bushnell has a striking sentence: 'This age is at the point of apogee from all the robuster notions of Deity.' And therefore this age is an irreverent age. Even in the shaping of religious beliefs there are signs of undue familiarity with God. And that undue familiarity explains much of the weakness of Christian living, and lightness of Christian worship" (e-Sword 13.0).
Many today are too casual with the Great God of the universe. Witness how frequently we hear people declare, "Oh my God (OMG)!" or "Oh, God (Gosh, Golly)." In cursing and swearing, many take God's name in vain with shocking profanity – at least it should be shocking but so many are inured to this vulgarity. A healthy fear of God will motivate people to live godly lives that bring glory to His name and will deter them from misusing it. Notice the next verse: "The fear of the LORD is the beginning of wisdom: a good understanding have all they that do his commandments: his praise endureth for ever" (Psalm 111:10 KJV).
Related to a covenant relationship
In the first part of the verse, the psalmist declares that God sent redemption unto His people. The Holman KJV Study Bible details the word redemption for us: "Redemption (Hb padah) denotes the exchange of a payment price for liberation (Deuteronomy 7:8; Isaiah 35:10; 50:2; 51:11) and it occurs in this noun form only three other times (Exodus 8:23 'division'; Psalm 130:7; Isa. 50:2)" (Tecarta Bible App). Egypt paid a terrible price for Israel's freedom. Because God redeemed His people, they were to fear and revere Him through willful obedience.
It is important to notice that the middle of the verse states that God commands His covenant forever. The next phrase, "Holy and reverend is his name" relates to this. The Holman KJV Study Bible explains: "The phrase reverend (lit 'to be feared') is his name implies a covenantal relationship (68:35; 89:7; 99:3; Exodus 34:10; Deuteronomy 7:21; 28:58)" (Tecarta Bible App). Because God's people are in covenant with Him, they owe Him the glory due to His name and should shudder at the thought of treating this relationship disrespectfully in any way.
To conclude our brief study on this word, we should consider how this may apply to us today. Multiple nations lack a deep reverence for the Almighty God. Their plunge into demeaning vulgarity and debauchery seems to have no bottom. How may it be restored? The Expositor's Dictionary of Texts, edited by Sir W. Robertson Nicoll and Jane T. Stoddart, asserts: "Now it is plain is it not? it is needless to labour the point, that there can be no great future for any nation which is lacking in the sense of reverence. In the case of the people, as in the case of men, we can only rise if we can dare to stoop; we can only rise in character if at some point we bow in reverence. It is forgetfulness of God that is accountable for the spread of impudence and irreverence. It is the fear of God that alone can restore it" (e-Sword 13.0). This is the only way to make a nation great again (Deuteronomy 4:5-6; Psalm 33:12).
---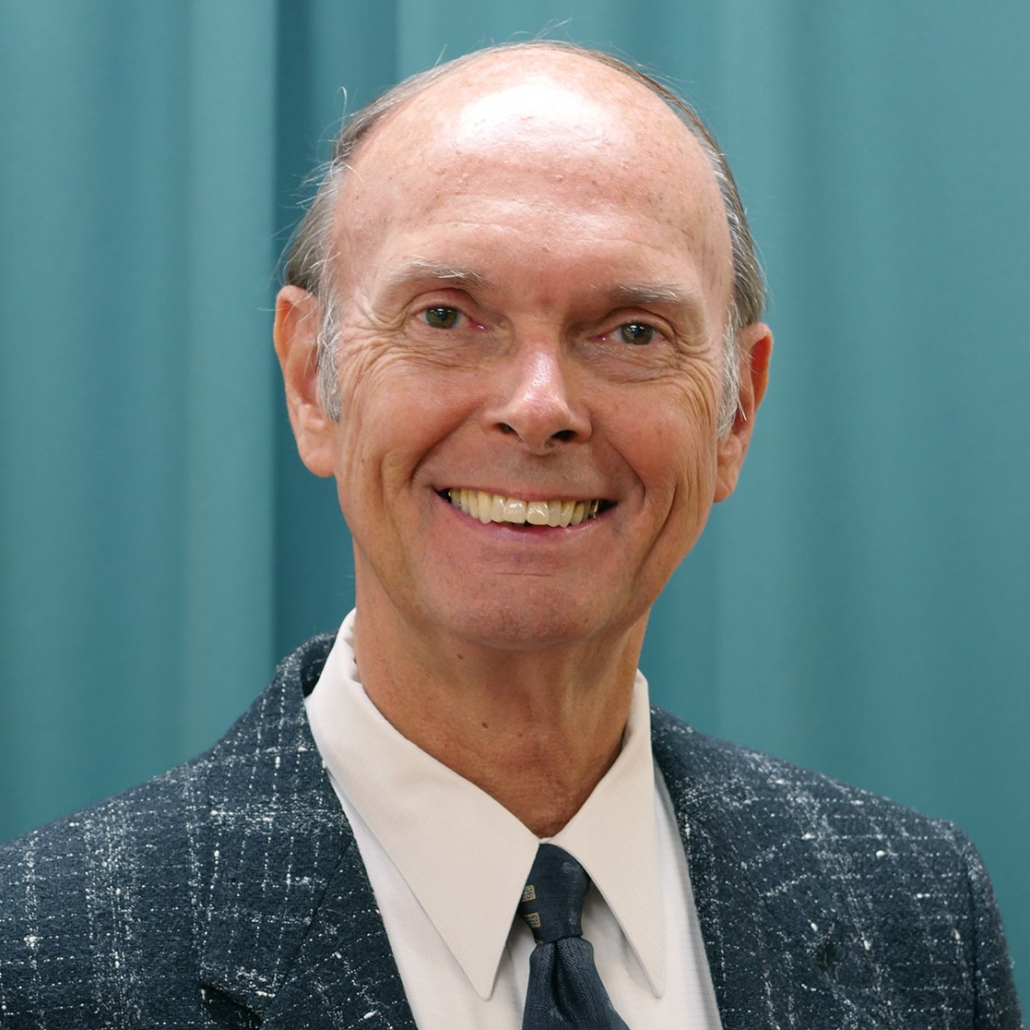 Kenneth Frank was born and raised in New Jersey, USA and attended Ambassador College, graduating in 1973. He served in the Canadian ministry from 1973-1999, after which he returned to the USA to pastor churches in Maryland, Virginia, and North Carolina for 15 years. Having earned a BA degree from Ambassador College he later earned a MA degree from Grand Canyon University before being assigned to the Charlotte office to teach at Living University, now Living Education. Currently, he teaches the Survey of the Bible course to the on-campus students and writes the Digging Deeper column for our online Bible study program. He is married, has four children, and seven grandchildren.
https://www.lcgeducation.org/wp-content/uploads/2021/07/priest-1352801_1920-sm.jpg
267
472
Rebekah Ross
https://www.lcgeducation.org/wp-content/uploads/2021/02/logo_basic-website-300x94.png
Rebekah Ross
2021-07-21 12:38:00
2021-09-03 14:28:36
Digging Deeper: Who is Reverend?