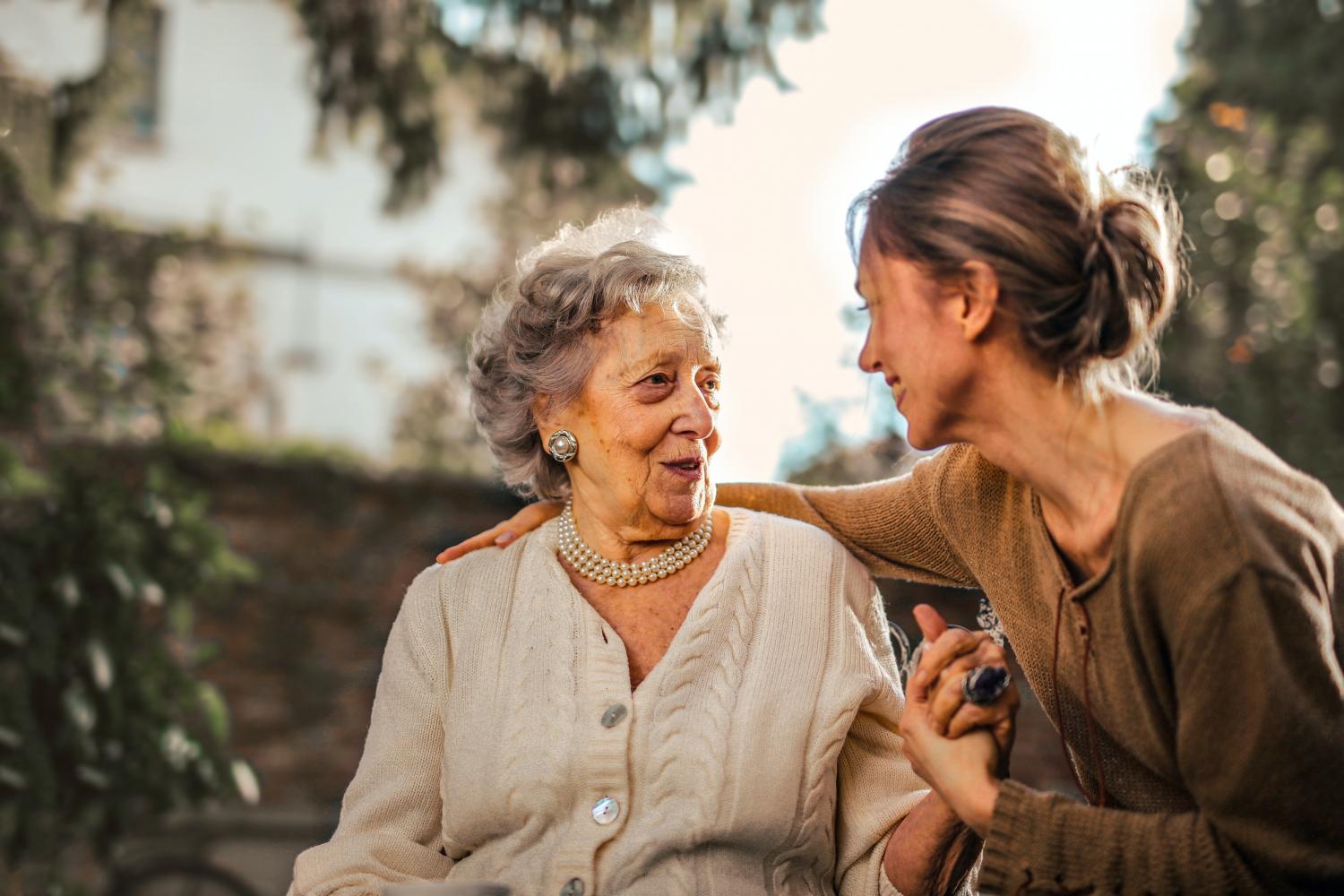 Forum Summary: Protocol — Loving Your Neighbor
Author: Juliette McNair | Student, Living Education Charlotte 2021
---
Estimated reading time: 3 minutes, 36 seconds.
"Those are all the announcements I have, so I will leave the balance of the Forum to Mr. Ames—this is your last opportunity to hear from him in a regular Forum or Assembly. We want to take every advantage to hear what he has to say, so please give him your full attention today."
If You Please
Years ago, Mr. Richard Ames and his wife visited Paris. While there, the director of the Worldwide Church of God office took them to eat at a restaurant. Mr. Ames noticed their host would always call the waiter over by saying, S'il vous plait. "I picked up on that." Mr. Ames said, "We were told the French don't like Americans, but every time I started talking to a Frenchman, I said, S'il vous plait." Later, Mr. Ames explained he was looking for a parking space at the French Feast site and was told to park in the VIP area to unload his luggage. "So, I go up to the parking area and there's a speakerphone. And I said, 'S'il vous plait,' and the gate opened up—if you're ever in France, that's the secret to getting along with people."
Standard Operating Procedure
Protocols are a part of daily life, whether in cultural customs, social manners, dining etiquette, military procedures, or employee handbooks. Mr. Ames defined a protocol as "an accepted way of conducting oneself in a given situation." For example, in France, it is socially acceptable to use the phrase, If you please. But there are also expected ways of conduct in the professional world. In the aviation industry, the major cause for aircraft crashes is a neglected protocol from the pre-flight checklist. Mr. Ames said, "I first learned about Standard Operating Procedure (SOP) when I was a junior in high school." He worked as a disc jockey for the daytime radio station WMMW in Connecticut. On Sunday mornings, he would have to follow the SOP to start up the station equipment and get the program on the air.
Mr. Ames referenced Dr. Atul Gawande's book, The Checklist Manifesto. Dr. Gawande worked as a surgeon in eight hospitals around the world. Surveying these hospitals, he found that out of 4,000 surgeries performed, 435 people had major complications and fifty-six people died. Yet, after implementing a nineteen-point checklist for surgeries, 277 people had complications, with only twenty-nine deaths. Checklist protocols can save lives.
Have an attitude of respect. Dr. Meredith noted in the October 10, 2005 co-worker letter, sent out after a destructive typhoon in Bangladesh, "Every human being is precious in God's sight." Mr. Ames turned to Philippians 2:1-4, where Paul encouraged Christians to "esteem others better than himself." One protocol Christians should have on their checklist is respect for all human beings.
Choose words of respect and courtesy. Mr. Ames reminded the students of the five responses that should be a part of their communication: "Thank you; You're welcome; Please; I'm sorry; How may I help you?" He explained these phrases should be automatic responses. Polite communication—expressing respect and courtesy in speech—is a godly protocol.
Follow Biblical instructions. "You've heard the quote, When all else fails, follow instructions…" Mr. Ames said, "No. It should be, Before things fail, follow instructions." Proverbs 2:1-6 reads, "If you receive my words, and treasure my commands within you… then you will understand the fear of the LORD…." But to follow instructions, Mr. Ames explained, one must be willing to submit—whether to God's Word, Church authority, or family leadership.
Obedience is a choice. Every individual must make the conscious, personal decision to establish and follow the protocols God established in His Word. Mr. Ames mentioned Proverbs 1:28-29, which warns those who choose to ignore His wisdom: "Then they will call on me, but I will not answer; they will seek me diligently, but they will not find me. Because they hated knowledge and did not choose the fear of the LORD…."
"Surgical protocols have saved lives, airplane protocols have preserved life, and godly protocols ensure an abundant life." Mr. Ames concluded the Forum, "So, make sure that you are personally learning and growing in the true values of godly protocol, godly procedures, godly communication, and God's way of life—and love your neighbor as yourself."
---
This post is part of our new series of student-written content for LivingEd-Charlotte. These summaries cover topics originally presented by our faculty and guest speakers in our weekly Forum and Assembly. For more Assembly-related content check out our Second Thoughts posts.
https://www.lcgeducation.org/wp-content/uploads/2021/05/pexels-andrea-piacquadio-3768131.jpg
1000
1500
Jonathan McNair
https://www.lcgeducation.org/wp-content/uploads/2021/02/logo_basic-website-300x94.png
Jonathan McNair
2021-05-06 13:30:00
2021-09-03 11:03:31
Forum Summary: Protocol — Loving Your Neighbor