Second Thoughts: Longer Than You Thought
Author: Juliette McNair | Student, Living Education Charlotte 2020
---
Estimated reading time: 4 minutes, 15 seconds
"Don't make rash life decisions" was one of Mr. Rand Millich's points in his forum on December 15.
He said, "In '63, the prevailing thought in the Church was that Jesus Christ was going to return in 1975. I would have been 29 years old." Because of that thinking, some people made hasty decisions. Some discontinued their life insurance, started using their pension funds, or chose not to further their education. There were even those who married hastily, afraid they would run out of time and never have the chance. "So," he said, "when 1975 came and went, there were actually some relationships that ended in divorce." And some became bitter. Decisions reach far into our futures—whether they're rash or wise. "That decision might be with you longer than you thought."
What Would I Do?
Mr. Millich, the regional director of the U.S. Midwest, cautioned young people to be deliberate as they consider baptism. When Dr. Meredith was counseling him for baptism, he was asked what he would do if a group of soldiers came to his house one day and told him, "Give up the Sabbath or we're going to kill you and your family!" "What would you do?" Mr. Millich replied that he solidly believed in dying for the Sabbath and the truth, but "God would have to give me the faith and strength to do it." After 1975 passed and Christ did not return, Mr. Millich said some people resented their decision to get baptized. They thought, "I could have experienced more of the pleasures of the world!"
The Ultimate Decision
Baptism was a defining moment in my life. It was a turning point I realized would impact me and others long into the future. And it only took a single moment to cement that choice to commit to God—one second my hair was dry, and a few seconds later, I was standing, hair dripping, getting hugged by my spiritual family. In a single moment, you can choose to do something that will bring huge rewards—or consequences. In fact, the time it takes to cement that decision is disproportionate to the consequences or rewards that will occur.
The Problem
Here's the problem—there are really very few choices we make that don't affect our lives—if we take into account how tiny decisions lead to small habits that shape our days, our weeks, and eventually become the long-term behaviors that make up years of our lives. But aren't there certain choices that are so insignificant that they don't impact our futures at all? Sure, but maybe we just choose not to control these small behaviors because we don't see them as important. Do we truly understand the importance of our small, daily choices?
Don't Make Rash Daily Decisions
Baptism is the ultimate of important choices. And education, marriage, and family follow behind it. But what about my daily choices—the things I eat or the music I listen to? What about the jokes I chose to laugh at when I'm with my friends who are not in the Church—or even in the Church? These little decisions slip by, and I find myself thinking that whether I laugh at a story or joke or not doesn't really matter much either way. And music—it's just music, so what's the big deal, anyway?
I also make rash decisions by omission. For example, that seemingly insignificant daily chore of making my bed or not. Who's going to see it anyway? What about neglecting to check my progress on my monthly or yearly goals? It would take only a little time and effort to sit down, take out my list of personal spiritual goals, and examine myself—but I'd really rather do something else. Daily choices can be just as rash as those large, defining-moment decisions in life. Whether by omission or negligence, these tiny, hasty decisions can become a part of our character—or lack thereof. Maybe our defining moments in life are sometimes the little ones. And maybe, if I am faithful in these little decisions, one day, I will be ready to show my faith in the big, dramatic moments.
Longer Than You Thought
Whether we grasp it or not, there comes a time when we need to take action on the small choices and the large. But it's not all negative—these moments should excite us because they give us an opportunity to exercise faith. We see this when Joshua demanded that Israel "choose for yourselves this day whom you will serve…." And, in a life-defining moment, Joshua stood and spoke some of the most inspiring lines in the Bible. "But as for me and my house, we will serve the LORD" (Joshua 24:15).
There are defining moments in our lives that shift the course of our futures for the good or the bad. But maybe we have more opportunities for those defining-moments than we think—maybe, we can take today and begin making choices that change our lives, one tiny choice at a time. But that can only occur if I follow Mr. Millich's advice and choose deliberately, not rashly.
Either way, that decision will be with me longer than I think.
---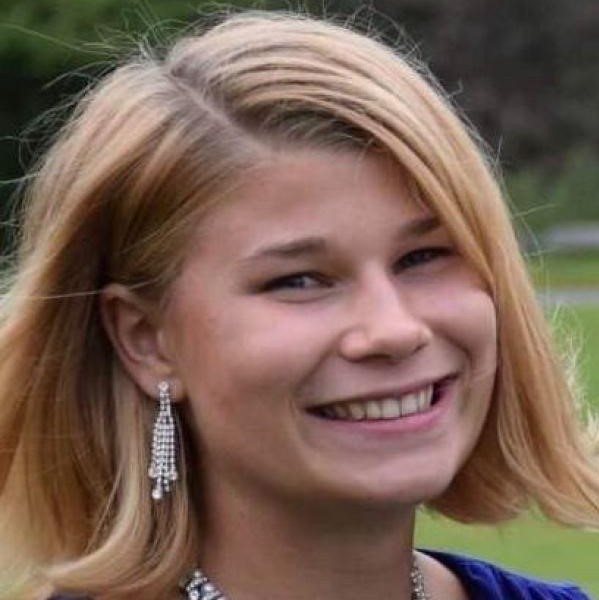 Juliette McNair is a student at Living Education Charlotte. She works in the Editorial Department transcribing sermons and proofreading transcripts. She also assists Living Education by writing Second Thoughts essays and Forum/Assembly Summaries for the website. Juliette recently graduated from SUNY Cobleskill in Upstate New York with an A.A.S in Horticulture, a B.T in Plant Science, and a minor in English with a writing focus. She loves playing soccer on the beach, getting up early to watch the sunrise, and playing piano with the lights out.
https://www.lcgeducation.org/wp-content/uploads/2020/12/choice-2692575_1920.jpg
555
1500
Jonathan McNair
https://www.lcgeducation.org/wp-content/uploads/2021/02/logo_basic-website-300x94.png
Jonathan McNair
2020-12-25 08:30:00
2021-09-03 12:39:06
Second Thoughts: Longer Than You Thought