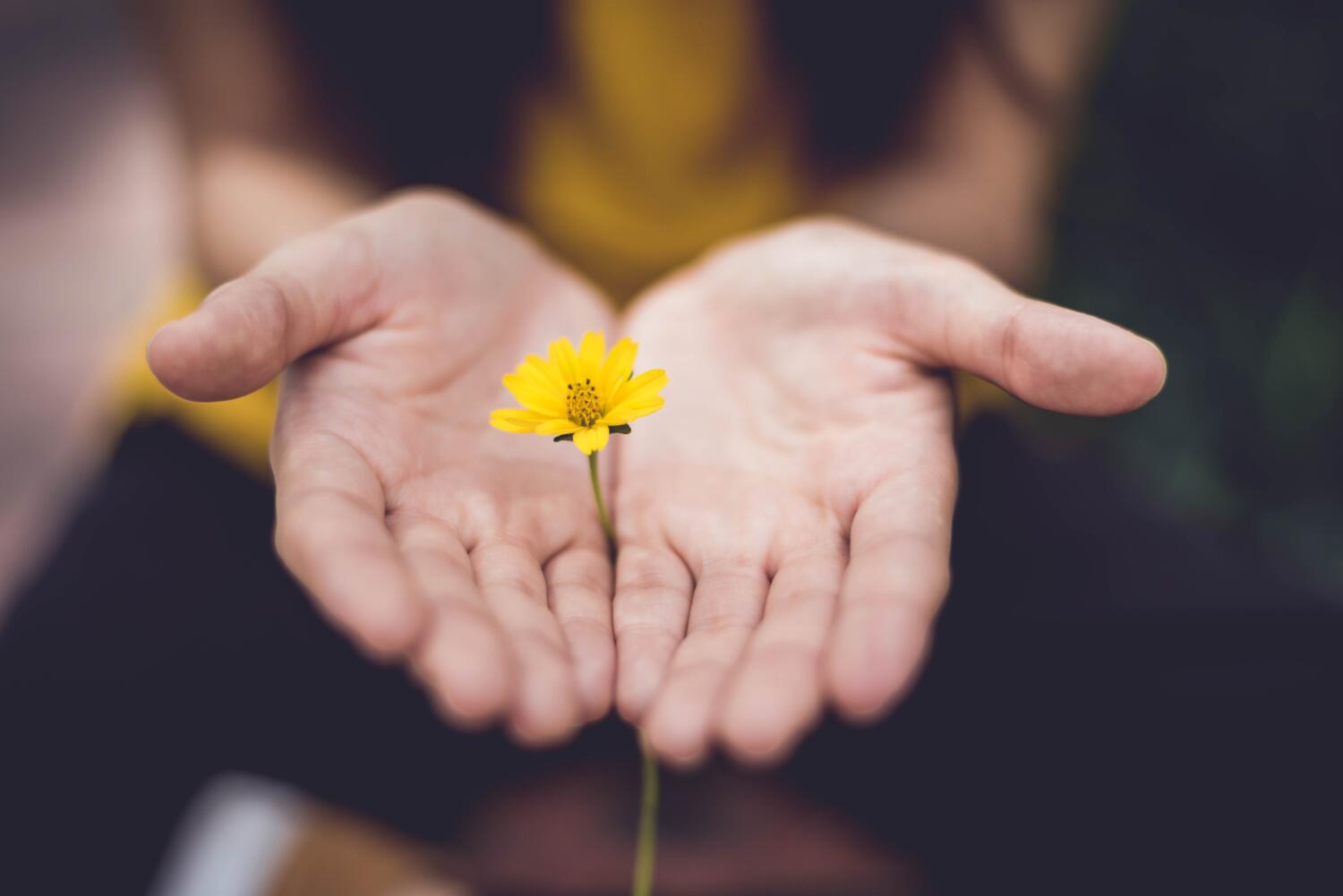 Forum Summary: Be a Giver
Author: Sabrielle McNair | Student Leader, Living Education – Charlotte, 2022-23
---
Estimated Reading Time: 3 min.
Mr. Gaylyn Bonjour began the forum with the statement, "God's way is the way of giving…I want to focus on what I can give you, and what you can give to others," and He's teaching us to love one another through giving.
He emphasized that every speaker and teacher is doing their best to impart wisdom and knowledge to the students. In a post-speech interview, he explained that this topic was inspired by a member's actions of giving that he had recently witnessed. Mr. Bonjour then stressed the points that; each presenter and teacher over the next nine months will be giving of themselves, every student giving of themselves to the best of their ability would be following the example set by God the Father and Jesus Christ.
Give like God
By drawing on John 3:16, Mr. Bonjour explained that God gave His most precious possession to humankind, and in doing so, exemplified the type of giving He wants us to show. Mr. Bonjour gave the point that each day is a clean slate–our sins are wiped, and given a ground zero to try to stay within God's ways. Yet because of God's mercy towards us, mercy and forgiveness is what is expected of us towards our fellow man. Quoting Romans 12:10, Mr. Bonjour explained the passage, "Preferring one another [means] esteeming others higher than ourselves. God wants us to see the value of other people and put them first." He pointed the students towards a question that focuses the mind, by asking yourself, "How can I help you to move forward, (or) be a better person?" That's an opportunity from God to give to one another.
Learn to Give to Others
Mr. Bonjour also emphasized the importance of giving to those around us. "You are created for the benefit of other people." Each person has the ability to have an impact when they learn from God's example of how to love one another (1 John 4:10-11). We have to change how we treat different people according to their requirements. Yet he also reminded students that different abilities are given to us by God. We each have different ways we can reach others and we should take advantage of that. By asking the question, "Can we help those around us to have a little better existence?" that's caring as God does.
Overcome Obstacles
Mr. Bonjour told the students, "Every obstacle that you face is an opportunity to overcome," and how you do that is through processes established by God. Citing Matthew 18 as the format we can all follow to gain our brother, God puts these systems in place for a reason. He wants the individuals to deal with each other, reason together, and understand each other. Mr. Bonjour then gave the point that self-evaluation is the key for how we can give of ourselves continually, "If we would judge ourselves we would not need to be judged. If we would look at ourselves and correct ourselves, when Jesus Christ comes back he won't have to correct us because we've done that through the Holy Spirit and His word." We can then change as we allow God to work in our lives.
Make a Difference
God has given you a situation from which you can gain. Every individual that comes through here wants to give you something for you to take away, to grow in the graciousness and knowledge of our Lord Jesus Christ. "What you do today and how you are with society will speak in the future because God's called you and you do make a difference." Though we cannot change others, if we begin the process of making ourselves as lights to the world, people will notice. Mr. Bonjour emphasized the fact that as young people, we aren't perfect, but God is not yet done with us.
https://www.lcgeducation.org/wp-content/uploads/2022/09/lina-trochez-ktPKyUs3Qjs-unsplash.jpg
1001
1500
lcgadmin
https://www.lcgeducation.org/wp-content/uploads/2021/02/logo_basic-website-300x94.png
lcgadmin
2022-09-13 11:00:00
2022-09-09 11:38:11
Forum Summary: Be a Giver