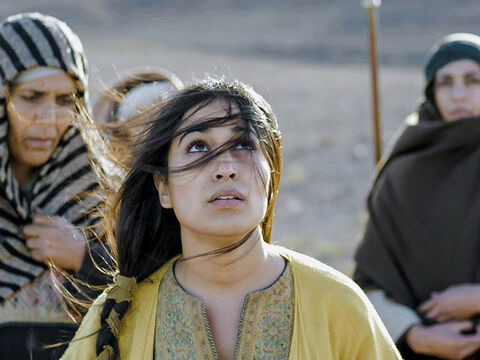 Digging Deeper: Woman, Behold thy Son!
Author: Mr. Kenneth Frank | Faculty in Theology, Living Education
---
Estimated reading time: 9 min.
Did you know that among the last things Jesus spoke while hanging on the cross were words directed to His mother?
Imagine her agony, despair, and terror as she stared at her firstborn son crucified by the Romans as an insurrectionist. Jesus suffered with her and desired to comfort her. As a widow's firstborn son, he had a responsibility to her knowing He was about to die. This Digging Deeper details this heartbreaking scene to understand how Jesus met His duty to His beloved mother.
Our focus passage is: "Now there stood by the cross of Jesus his mother, and his mother's sister, Mary the wife of Cleophas, and Mary Magdalene. When Jesus therefore saw his mother, and the disciple standing by, whom he loved, he saith unto his mother, Woman, behold thy son! Then saith he to the disciple, Behold thy mother! And from that hour that disciple took her unto his own home" (John 19:25-27 KJV throughout). Jesus spoke seven times from the cross, as recorded in the four gospels; this is the third and the first recorded in the Gospel of John. Only John describes this incident.
The one whom Jesus loved
The disciple to whom Jesus assigned His mother is unnamed but has been deduced to be the apostle, John, the author of this gospel account. Bob Utley's You Can Understand the Bible Study Guide Commentary explains John's reluctance to name himself: "Since John is not mentioned by name in the Gospel, many assume this was his way of identifying himself (cf. John 13:23; 19:26; 21:7, 20)" (e-Sword 13.0.0). It was customary in the first century to refer to oneself in the third person to avoid drawing attention to oneself.
Notice that, though His disciples had all fled and forsaken Him when He was arrested in Gethsemane (Matthew 26:56), the KJV Study Bible declares: "Four women attend the Crucifixion, and they remain while the disciples flee (except for John, who returns). Several women, including these mentioned here, have accompanied Jesus and His disciples on their journeys, taking care of their daily needs" (Tecarta Bible App). Jesus had many loyal female disciples during His ministry and at least some stood by Him in His hour of need.
"Woman!"
Modern readers of John 19:26 may think Jesus' use of the term Woman when referring to His mother is distant and harsh. However, the Seventh-day Adventist Bible Commentary, Vol. 5 shows otherwise: "Woman – In the Orient, a customary, dignified, and respectful term of address…" (Review and Herald Publishing, 1980, p. 921). Mary was not the only woman whom Jesus addressed this way. Ellicott's Commentary for English Readers highlights other examples: "Were proof needed of the tenderness which underlies the word as used by Him, it would be found in the other instances which the Gospels supply. It is spoken only to the Syro-Phœnician whose faith is great (Matthew 15:28); to the daughter of Abraham loosed from her infirmity (Luke 13:12); and, in this Gospel, to the Samaritan embracing the higher faith (John 4:21); perhaps to the sinner whom He does not condemn (John 8:10); to the same mother from the cross (John 19:26); and to Mary Magdalene in tears (John 20:13, 15)" (e-Sword 13.0.0).
Nonetheless, this was an unusual way for Jesus to refer to His mother, as the NET Bible explains: "The custom in both Hebrew (or Aramaic) and Greek would be for a son to use a qualifying adjective or title. Is there significance in Jesus' use here? Jesus probably used the term here to help establish Mary and the beloved disciple in a new 'mother-son' relationship. Someone would soon need to provide for Mary since Jesus, her oldest son, would no longer be alive. By using this term Jesus distanced himself from Mary so the beloved disciple could take his place as her earthly son (cf. John 2:4)" (e-Sword 13.0.0).
Another suggestion is offered by the College Press Bible Study Textbook Series: "Perhaps He did not use 'mother' in order to spare her an increased awareness of her maternal relationship to the One in extreme agony. But ever since He reminded her in the Temple, when He was twelve, of His unique relationship with God, He has taught her that He is much more than her son. He taught her that He was her Lord and Saviour (cf. John 2:4; Matthew 12:46-50)" (e-Sword 13.0.0).
Jesus may also have been attempting to reduce her pain and guard her security, as John Gill explains in his Exposition of the Bible: "Christ calls her not mother, but woman; not out of disrespect to her, or as ashamed of her; but partly that he might not raise, or add strength to her passions [sufferings], by a tenderness of speaking; and partly to conceal her from the mob, and lest she should be exposed to their rude insults; as also to let her know that all natural relation was now ceasing between them; though this is a title he sometimes used to give her before" (e-Sword 13.0.0).
The responsibility of a son
By speaking to His mother and John together, Jesus was fulfilling a son's duty, as explained by the ESV Study Bible: "In keeping with biblical injunctions to honor one's parents (Ex. 20:12; Deut. 5:16), Jesus made provision for his mother, who was almost certainly widowed and probably in her late 40s or early 50s, with little or no personal income" (Tecarta Bible App). The NIV Cultural Backgrounds Study Bible adds:"…because men controlled most legal proceedings, having a male advocate was vital. Since Jesus as the eldest son was responsible for his mother's care, entrusting this responsibility to another before he died was important. Jesus had younger brothers (7:3–5), who would normally take the responsibility, but Jesus entrusts her care to a disciple, treating him as a member of the family (cf. Mk 3:32–35)" (Ibid.). Jesus understood this proverb: "Hearken unto thy father that begat thee, and despise not thy mother when she is old" (Proverbs 23:22).
Why did Jesus not assign Mary to His half-brothers? John 7:5 reports they did not yet believe He was the Messiah. Henry Morris' Defender's Study Bible adds this: "It is sad to note that His brothers were not present with their mother. Presumably they had remained in Galilee while Mary had decided to journey to Jerusalem with Jesus and the other women" (e-Sword 13.0.0). The Book of Acts reports that His brothers were later part of the early church along with Mary (Acts 1:14).
Jesus was fulfilling His role as provider for His mother. The NIV Cultural Backgrounds Study Bible explains: "Testaments could entrust care for a family member to a designated person, and one who was dying could assign property or duties verbally. In contrast to many subsequent portrayals, Jesus' cross left him close enough to the ground (like many other ancient crosses) for his mother and disciple to hear him" (Tecarta Bible App).
Why did Jesus chose John? William Barclay's Daily Study Bible explains: "And, after all, John had a double qualification for the service Jesus entrusted to him–he was Jesus' cousin, being Salome's son, and he was the disciple whom Jesus loved. So Jesus committed Mary to John's care and John to Mary's, so that they should comfort each other's loneliness when he was gone" (e-Sword 13.0.0).
A pierced heart
Mary's attendance at the Cross reveals a special love of a mother for her son, even one who had been crucified by the Romans, as explained by Joseph Benson's Commentary: "While Jesus, hanging on the cross, suffered all manner of insults and sorrows; there stood by the cross his mother — 'Neither her own danger, nor the sadness of the spectacle, nor the reproaches and insults of the people, could restrain her from performing the last office of duty and tenderness to her divine son on the cross. Grotius justly observes that it was a noble instance of fortitude and zeal. Now a sword (according to Simeon's prophecy, Luke 2:35) struck through her tender heart, and pierced her very soul; and perhaps the extremity of her sorrows might so overwhelm her spirits, as to render her incapable of attending the sepulchre, which we do not find that she did'" (e-Sword 13.0.0).
John 19:27 declares that John took Mary that hour to his home. One may wonder if there is any other record of John's caring for Mary. Bob Utley's You Can Understand the Bible Study Guide Commentary offers this: "Tradition says that John cared for Mary until her death and then he moved to Asia Minor (especially Ephesus) where he had a long and successful ministry. It is at the urging of the Ephesian elders that John, as an old man, wrote his memories of the life of Jesus (i.e., the Gospel of John)" (e-Sword 13.0.0).
This tragic crucifixion scene painfully strikes believers' hearts. William Barclay's Daily Study Bible offers us some final thoughts: "There is something infinitely moving in the fact that Jesus in the agony of the Cross, when the salvation of the world hung in the balance, thought of the loneliness of his mother in the days ahead. He never forgot the duties that lay to his hand. He was Mary's eldest son, and even in the moment of his cosmic battle, he did not forget the simple things that lay near home. To the end of the day, even on the Cross, Jesus was thinking more of the sorrows of others than of his own" (e-Sword 13.0.0).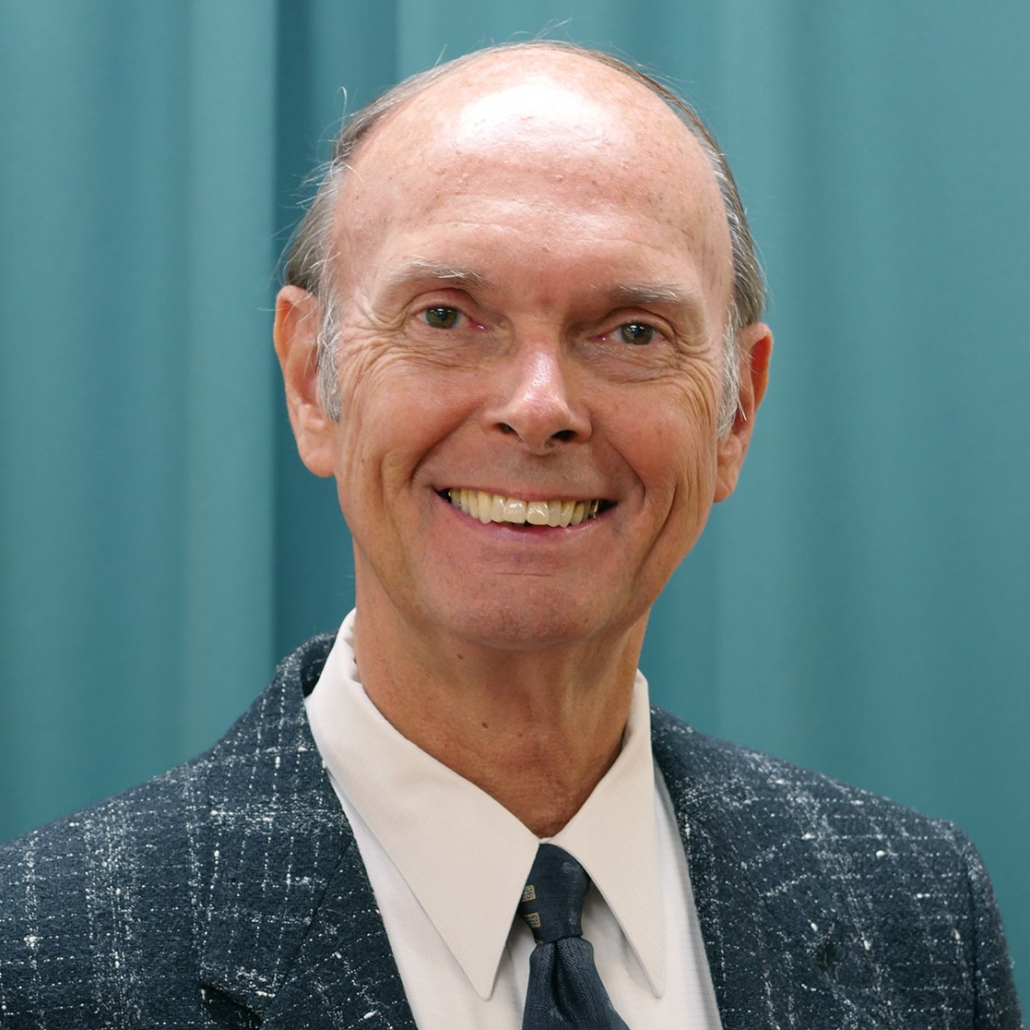 Kenneth Frank was born and raised in New Jersey, USA and attended Ambassador College, graduating in 1973. He served in the Canadian ministry from 1973-1999, after which he returned to the USA to pastor churches in Maryland, Virginia, and North Carolina for 15 years. Having earned a BA degree from Ambassador College he later earned a MA degree from Grand Canyon University before being assigned to the Charlotte office to teach at Living University, now Living Education. Currently, he teaches the Survey of the Bible course to the on-campus students and writes the Digging Deeper column for our online Bible study program. He is married, has four children, and seven grandchildren.
https://www.lcgeducation.org/wp-content/uploads/2022/04/002-jesus-dies.jpg
360
480
Rebekah Ross
https://www.lcgeducation.org/wp-content/uploads/2021/02/logo_basic-website-300x94.png
Rebekah Ross
2022-04-06 12:30:00
2022-04-08 09:32:16
Digging Deeper: Woman, Behold thy Son!