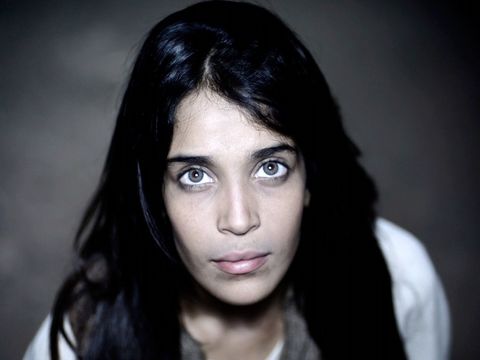 Digging Deeper: Hannah's Messianic Prayer
Author: Mr. Kenneth Frank | Faculty in Theology, Living Education
---
Estimated Reading Time: 6 min.
Did you know that the first time the Hebrew word for Messiah appears in the Old Testament is in a woman's prayer thanking God for giving her a son after she had been barren (could not bear children) for many years?
This heart-warming story appears in 1 Samuel 1 and 2. For millennia, Christians have noted hundreds of Old Testament prophecies that they see fulfilled in the coming of Jesus the Christ (Messiah), as described in the New Testament. Most Jews do not accept that Jesus fulfills these many prophecies since they have a different understanding of the word messiah. However, for Christians, Jesus uniquely fulfilled hundreds of prophecies in His short earthly lifetime – including the prayer prophecy of this faithful woman. They may not realize that the first time the Hebrew word for messiah appears in the Bible comes from the intervention of God for a couple who raised a boy who became Israel's last judge and the first of the order of prophets: Samuel (Acts 3:24; Acts 13:20).
1 Samuel 1 describes Hannah as one of two wives of a man named Elkanah. She was barren, which was considered a misfortune, shame, and reproach (Genesis 30:23) in the ancient world because it was often viewed as divine punishment. Children were (and are) a blessing from God. Sometimes barren women were mistreated for what was beyond their control. Hannah received ridicule from Elkanah's other wife, Peninnah (1 Samuel 1:6). At the tabernacle of God for a festival, Hannah prayed for a son and vowed to give him to the LORD as a Nazarite – i.e., one who fully dedicated his life to God's service. 1 Samuel 2 is Hannah's hymn of thanks and prophetic prayer for God's gift of a son. In several ways, it parallel's Mary's prayer after the angel came to tell her that she would give birth to the Messiah (Luke 1:46-55), commonly called The Magnificat.
The verse containing the Hebrew word for messiah is 1 Samuel 2:10 KJV: "The adversaries of the LORD shall be broken to pieces; out of heaven shall he thunder upon them: the LORD shall judge the ends of the earth; and he shall give strength unto his king, and exalt the horn of his anointed." What makes this prophecy even more remarkable is that it was given during the time of the judges before the Israelite monarchy. On the surface, the word messiah does not appear in this text. However, looking into the Hebrew word behind our English text reveals the first use of this term. Our English text renders the word anointed. It is the Hebrew word mashiyach and literally means "anointed one" – i.e., a consecrated person. David Guzik's Enduring Word Commentary explains: "This is the first place in the Bible where Jesus is referred to as the Messiah. 'She first applied to him the remarkable epithet MESSIAH in Hebrew, CHRIST in Greek, and ANOINTED in English, which was adopted by David, Nathan, Ethan, Isaiah, Daniel, and the succeeding prophets of the Old Testament; and by the apostles and inspired writers of the New' (Hales, cited in Clarke)."
Anointing with oil set apart individuals for God to serve in three sacred offices. Easton's Bible Dictionary explains: "Thus priests (Exodus 28:41; Exodus 40:15; Numbers 3:3), prophets (1 Kings 19:16), and kings (1 Samuel 9:16; 1 Samuel 16:3; 2 Samuel 12:7) were anointed with oil, and so consecrated to their respective offices." From that time on, such a person was considered God's choice to serve him in a divinely-appointed role. The Hebrew word mashiyach appears 39 times in the Old Testament and is translated either as "anointed" or "messiah" in the King James Version. One time it was even used of a Gentile Persian king, Cyrus, in Isaiah 45:1. Confirming this, Webster's 1828 Dictionary gives this noun definition: "ANOINTED, n. The Messiah, or Son of God, consecrated to the great office of Redeemer; called the Lord's anointed. Cyrus is also called the Lord's anointed. Isaiah 45."
The Dake Annotated Reference Bible note on 1 Samuel 2:10 explains how the word is used in the Old Testament: "anointed Hebrew: mashiyach (H4899), anointed, referring usually to a consecrated person, as a king, priest, or saint–especially the Messiah. This is the first reference to the Messiah where this term is used. From this point on others take up the theme of God's Anointed One–the Messiah (2:35; Psalm 2:2; 45:7; Isaiah 61:1; Daniel 9:25-26; John 1:41; 4:25). It is used of men and Messiah:
Messiah (1 Samuel 2:10; 2:35; Psalm 2:2; Isaiah 61:1)
Saul (1 Samuel 10:1; 12:3; 12:5; 24:6; 24:10; 26:9; 26:11; 26:16; 26:23; 2 Samuel 1:14; 1:16; 1:21)
David (2 Samuel 19:21; 22:51; 23:1; Psalm 18:50; 20:6; 28:8; 132:10; 132:17)
Solomon (2 Chronicles 6:42)
Cyrus of Persia (Isaiah 45:1)
Joshua (Habakkuk 3:13)
Several unidentified men (Psalm 84:9; 89:38; 89:51; 105:15; Lamentations 4:20)"
The New Testament twice refers to Jesus as the Messiah by employing the word Messias in the King James Bible. Smith's Bible Dictionary illustrates, "The word is twice used in the New Testament of Jesus. John 1:41; John 4:25. Authorized Version, 'Messias.'" The New Testament was written in Greek. It's most frequent equivalent word for mashiyach is christos, from which we derive the English word, Christ. Thus, when Christians refer to Jesus Christ they are calling him Messiah. Christ is not His surname but His office as the anointed Savior of the world.
It is important for Christians when they read the word Christ in their New Testament that they immediately connect it to Messiah. Jesus knew He was the one anointed to this office: "The Spirit of the Lord is upon me, because he hath anointed me to preach the gospel to the poor; he hath sent me to heal the brokenhearted, to preach deliverance to the captives, and recovering of sight to the blind, to set at liberty them that are bruised, (19) To preach the acceptable year of the Lord." (Luke 4:18-19 KJV). Each time we refer to our Savior, Jesus Christ, we should remember that Christ refers to His office as God's anointed Son who will someday sit upon the throne of David (Luke 1:32-33). We should also remember that the first person who was inspired by God to use this term was a godly woman, Hannah, whose prayer of gratitude was also a prophecy of the coming Messiah.
---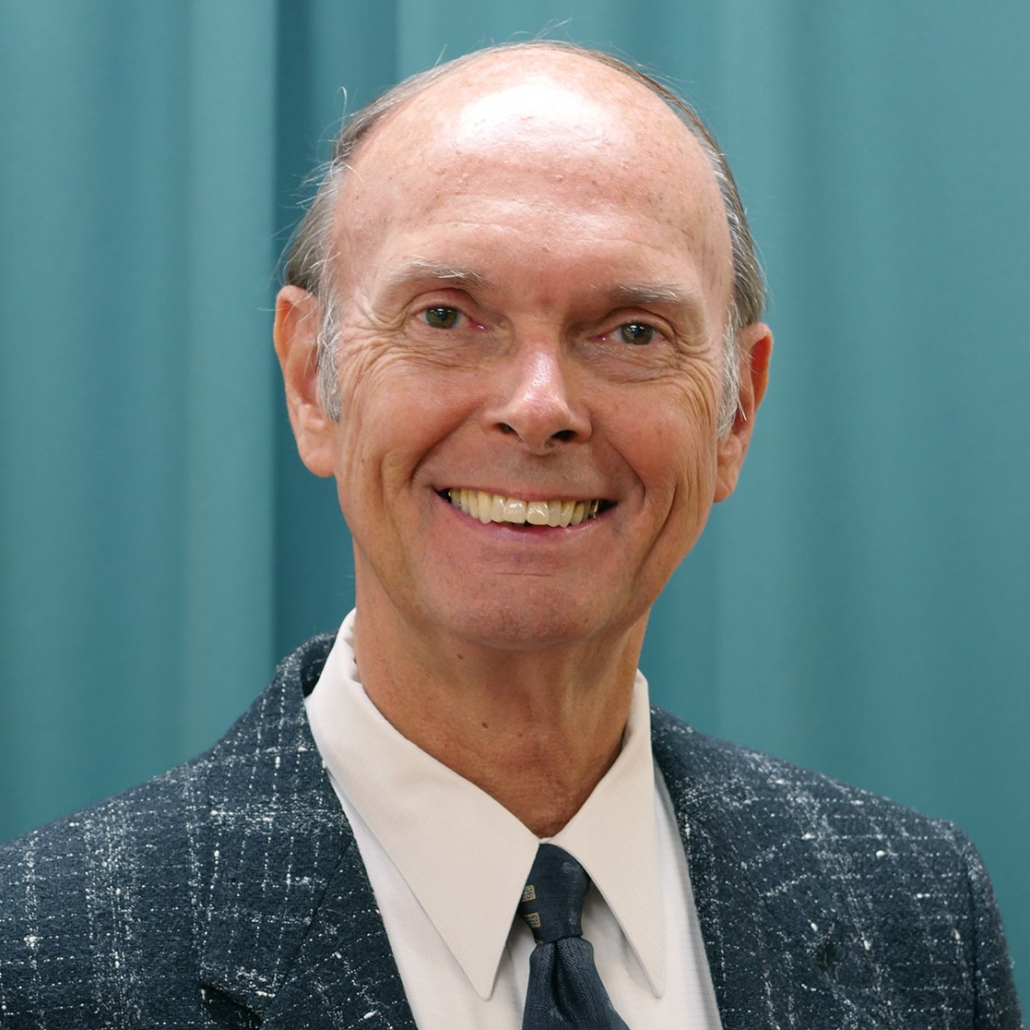 Kenneth Frank was born and raised in New Jersey, USA and attended Ambassador College, graduating in 1973. He served in the Canadian ministry from 1973-1999, after which he returned to the USA to pastor churches in Maryland, Virginia, and North Carolina for 15 years. Having earned a BA degree from Ambassador College he later earned a MA degree from Grand Canyon University before being assigned to the Charlotte office to teach at Living University, now Living Education. Currently, he teaches the Survey of the Bible course to the on-campus students and writes the Digging Deeper column for our online Bible study program. He is married, has four children, and seven grandchildren.
https://www.lcgeducation.org/wp-content/uploads/2020/06/008-mary-angel.jpg
360
480
Rebekah Ross
https://www.lcgeducation.org/wp-content/uploads/2021/02/logo_basic-website-300x94.png
Rebekah Ross
2020-06-09 17:36:40
2021-08-12 17:26:20
Digging Deeper: Hannah's Messianic Prayer