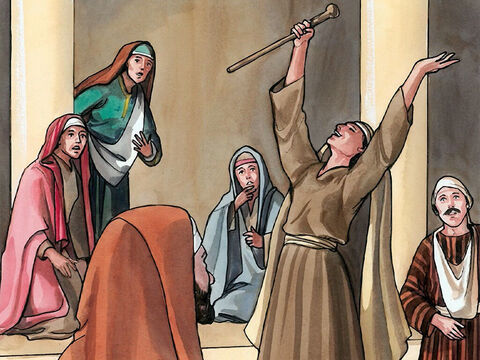 Digging Deeper: Daughter of Abraham
Author: Mr. Kenneth Frank | Faculty in Theology, Living Education
---
Estimated Reading time: 7 min., 48 sec.
Did you know that Jesus illustrated acceptable Sabbath behavior by healing a crippled woman on the Sabbath?
When referring to her, He used a term that appears only once in our entire Bible: "daughter of Abraham." This was a striking term for its focus on women. "Son of Abraham" appears twice in our New Testament. The Gospel According to Luke alone described this incident. Luke paid special attention to stories involving women as they related to Jesus' ministry, even more so than the other Gospels. This Digging Deeper will examine this account of the daughter of Abraham, providing a vital lesson concerning acceptable Sabbath behavior.
Our focus verse is: "And ought not this woman, being a daughter of Abraham, whom Satan hath bound, lo, these eighteen years, be loosed from this bond on the sabbath day?" (Luke 13:16 KJV). So special was this story to Luke that he focused attention on how women were often treated, or mistreated, in first-century Judaism. This anecdote is often referred to as "The Healing of the Crippled Woman" or "A Woman with a Disabling Spirit." Its context is Luke 13:10-17.
Jesus performs a miracle
This is the only recorded case of Christ's preaching in a synagogue during the latter part of his ministry. It was customary to invite visiting rabbis, like Jesus, to deliver the sermon after the reading of the Law and the Prophets from the biblical scrolls. Please refer to my recent Digging Deeper article, "What Was Moses' Seat?" While Jesus was preaching, He noticed a woman bowed over who could not lift up herself. The word in v. 11 for "bowed" in Greek is a medical term (Luke was a physician – Colossians 4:14) indicating curvature of the spine as if she were doubled over from carrying a heavy burden. Upon seeing her, Jesus immediately set her free from her infirmity by laying hands on her to straighten her (vv. 12-13). He would not heal her from a distance, as He did in other cases. The touch of the Master's hand gave her the encouragement needed to stand up straight. Once she did, she broke out into praise to God (v. 13).
Surprisingly, the ruler of the synagogue, who also should have rejoiced, criticized Jesus' action because He had healed her on the Sabbath (v. 14). According to rabbinical tradition, emergency cases might be given a minimum of attention on the Sabbath, but not chronic cases such as hers. Perhaps this daughter of Abraham had been attending this particular synagogue for the entire 18 years of her infirmity. As a result, her case would not be classified as urgent. Either no one was able to help her, or perhaps, even tried. Nonetheless, she continued faithfully attending Sabbath services. This crippled woman had hobbled to synagogue every Sabbath for these 18 years! If she had not attended that day, she may never have been healed. Her example is an encouragement to all women that, despite pain and suffering, they go where there will be reassurance, fellowship, and even blessing among other worshipers on God's day.
An unwelcome response
Notice that in v. 14, this ruler angrily turned to the audience to complain that Jesus had healed her on the Sabbath. Perhaps this was his pious attempt to discredit Jesus so he could retain control over this congregation. He considered healing a type of work forbidden on the Sabbath (v. 14). Jesus retorted that the Law permitted properly feeding and watering one's animals on the Sabbath (v. 15). Then Jesus asked a pointed question in v. 16: should not this poor woman be loosed from this bond on the Sabbath if farmers and ranchers commonly served their livestock on the Sabbath? A.T. Robertson in his Word Pictures in the New Testament explains Jesus' reason for healing her as a "Triple argument, human being and not an ox or ass, woman, daughter of Abraham (Jewess), besides being old and ill" (e-Sword 12.2).
Verse 17 displays contrasting responses to her healing: the audience rejoiced while Jesus' adversaries were ashamed. This was a culture of honor and shame. The synagogue ruler had tried to shame Jesus in public but Jesus turned the tables on him by working a breathtaking miracle in front of them all. These critics of her healing were shamed before their congregation, displaying their unreasonable standards of Sabbath observance.
A woman of the covenant
At the beginning of v. 16, Jesus referred to her as a "daughter of Abraham." This was deliberate because the term "son of Abraham" was used commonly to stress the worth of men as members of the covenant community. However, the title "daughter of Abraham" was virtually unknown because women were not seen as citizens of the nation but rather as members of their family. Jesus used this exalted title to stress that she was a woman in the covenant community – God's highly favored elect people – since she was a descendent of the great patriarch, Abraham. Attending synagogue, despite her 18 years of suffering, indicates she was not just a Jewess but a believer in the God of Abraham who had made a covenant with her people. She was entitled to the Messiah's blessing.
Many Jews regarded women as less important than men. Notice Jesus' contrasting treatment of women, as explained by The Preacher's Complete Homiletical Commentary, edited by Joseph S. Exell: "There is great beauty in the behaviour of Christ to women, whether it be the woman of Samaria, whose deep wound He probes so faithfully, yet with so light a touch; or the child of Jairus, to whom He speaks in her own dialect, holding her hand; or the widow of Nain, whom He bids not to weep; or she whose many sins were forgiven her, loving much; or Mary, for whose lavish gift He found so pathetic [touching] an apology—'She hath done it unto My burial'" (e-Sword 12.2).
A lesson in loosing burdens
The word "loosed" in v. 16 is used for disease only here in our New Testament, evidently because it referred to being bound by the Devil. Jesus argued from the lesser to the greater. How much more important was a human condition of suffering compared to an animal's. Both should be considered acts of mercy permitted on God's holy day. Jesus was "Lord of the Sabbath" (Mark 2:28) and therefore knew how the day should be observed. Jesus' critics did not accept Him as the God of the Hebrew Scriptures who created the Sabbath.
A common belief in Jewish culture was that calamity or suffering was the result of some great sin. No sin is connected to her suffering. Instead, Jesus said that Satan had bound this woman. No reason is given why Satan had done so. She was not possessed by the Devil; however, God permitted it as He had permitted Satan's afflicting the patriarch Job. David Guzik in his Enduring Word Commentary explains this case had a spiritual dynamic: "We are foolish to think that spiritual issues cause all physical problems, but we [are] just as foolish to think spiritual issues can never cause physical problems" (e-Sword 12.2). For Jesus, handicaps were opportunities for God to display his power. Jesus displayed complete mastery during His ministry over demons, sickness, and disease.
What better day could there have been for this miracle than God's Sabbath? Sabbath observance is not intended as a ritualistic burden, but as a blessing, as Jesus explained: "The sabbath was made for man, and not man for the sabbath" (Mark 2:27). Some Sabbath-keepers become so legalistic in their observance of the day that they forget the original intent was to provide rest, rejoicing, refreshment, and renewal for humans and animals during this holy time. It should be enjoyed for its created purpose, not as an excuse for gaining more profit or participating in trivial worldly pleasures.
Bob Utley's You Can Understand the Bible teaches us a valuable lesson from this singular story: "Jesus exposed this man and all who think like him (plural, hypocrites). The rabbis had great compassion in their oral traditions for the human treatment of animals on the Sabbath (cf. Luke 14:5), but were restrictive in their treatment of humans. Jesus illustrates the fallacy of the rabbinical system's legalism without compassion for people. We must be careful of our rules. They often become more important than people. People are priority with God. Only people are eternal. God made creation for fellowship with people! Our rules often say more about us than about God" (e-Sword 12.2)!
---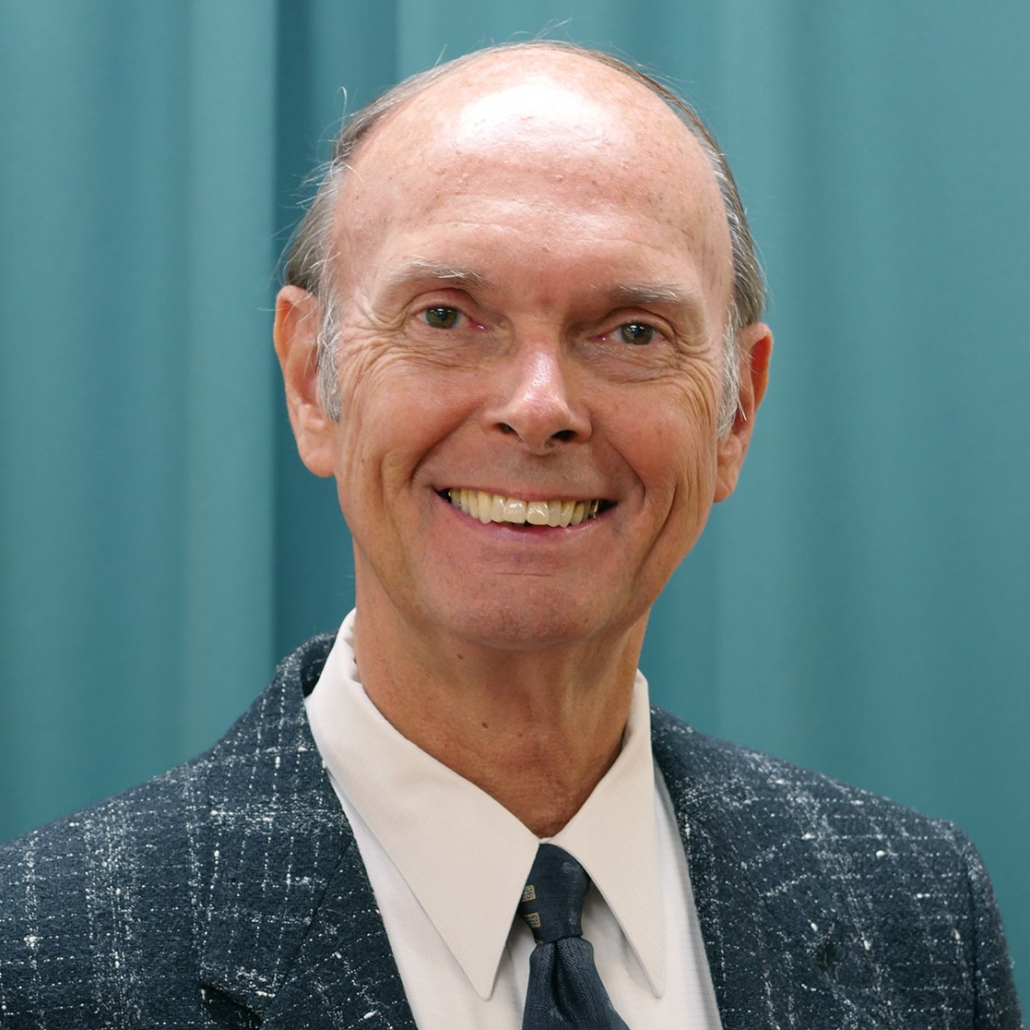 Kenneth Frank was born and raised in New Jersey, USA and attended Ambassador College, graduating in 1973. He served in the Canadian ministry from 1973-1999, after which he returned to the USA to pastor churches in Maryland, Virginia, and North Carolina for 15 years. Having earned a BA degree from Ambassador College he later earned a MA degree from Grand Canyon University before being assigned to the Charlotte office to teach at Living University, now Living Education. Currently, he teaches the Survey of the Bible course to the on-campus students and writes the Digging Deeper column for our online Bible study program. He is married, has four children, and seven grandchildren.
https://www.lcgeducation.org/wp-content/uploads/2021/02/004-gnpi-066-stooped-woman.jpg
360
480
Rebekah Ross
https://www.lcgeducation.org/wp-content/uploads/2021/02/logo_basic-website-300x94.png
Rebekah Ross
2021-02-24 13:31:21
2021-09-03 12:26:20
Digging Deeper: Daughter of Abraham