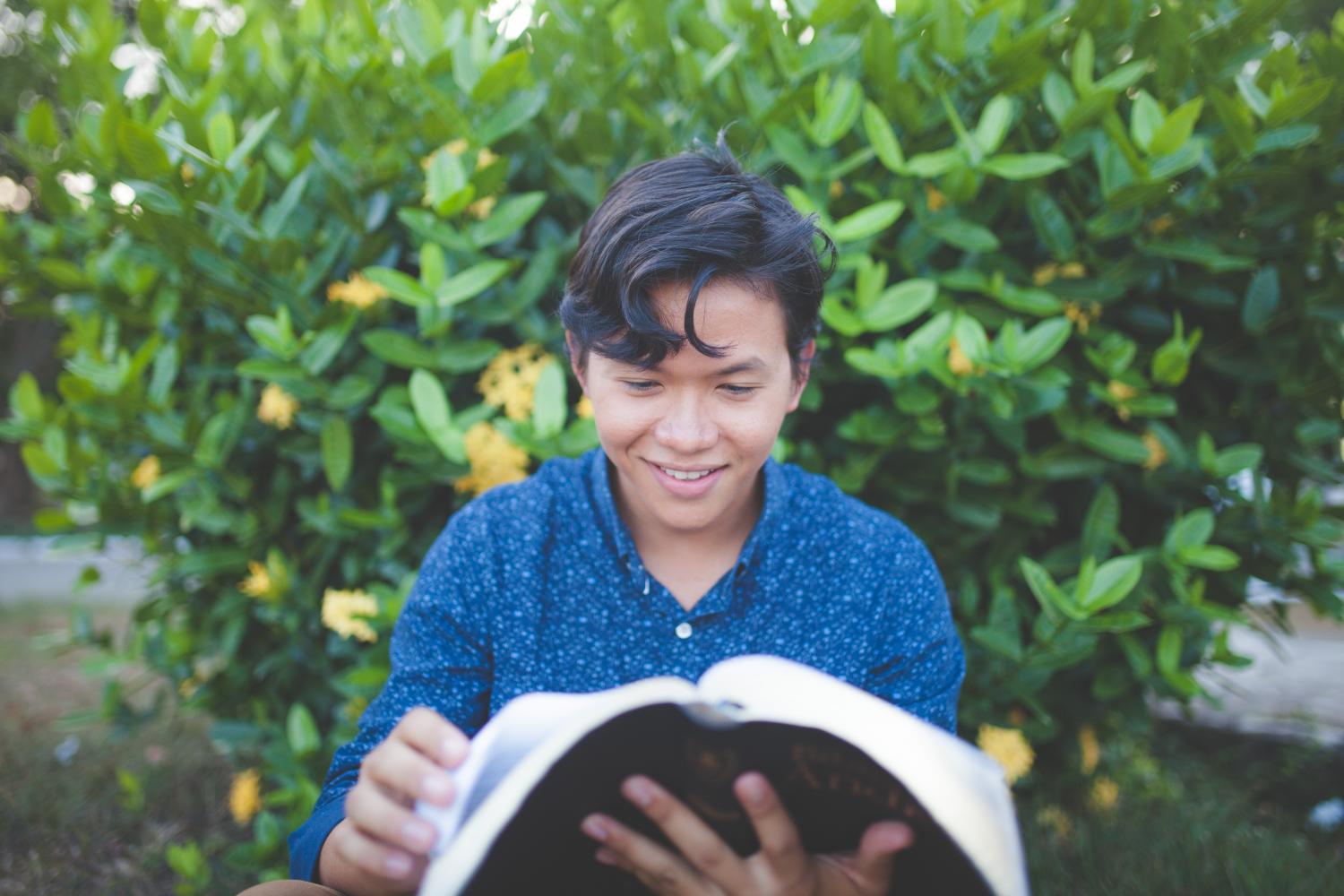 Digging Deeper: Open Thou Mine Eyes
Author: Mr. Kenneth Frank | Faculty in Theology, Living Education
---
Estimated reading time: 8 min., 40 sec.
Did you know that humans are unable to understand the rich meaning of the Bible unless God opens their eyes to it?
Try as they might, people can read and reread the sacred text and yet never grasp the deep, underlying instruction from God's Holy Book. They may discover surface details but the deeper truths of Scripture must be unlocked to trusting minds. The NIV Biblical Theology Study Bible explains: "Without the Lord's intervention, we will miss the wonderful treasures in the word" (Tecarta Bible App). Bible readers must discover the frame of mind that God requires of inquirers. This Digging Deeper searches for this key to understanding.
Our primary text is: "Open thou mine eyes, that I may behold wondrous things out of thy law" (Psalm 119:18 KJV throughout). Notice that it is a prayer request from a believer who already had sufficient spiritual insight to recognize that he was still missing the even deeper significance of Scripture. He realized he was impeded from beholding wondrous things. That impediment was sin. Adam Clarke's Commentary on the Bible elucidates: "The Holy Scriptures are plain enough; but the heart of man is darkened by sin. The Bible does not so much need a comment, as the soul does the light of the Holy Spirit. Were it not for the darkness of the human intellect, the things relative to salvation would be easily apprehended" (e-Sword 13.0).
A spiritual prognosis will specify what needs attention. Joseph S. Exell's The Preacher's Complete Homiletical Commentary details the human condition further: "I. That man by himself cannot see wondrous things. The Hebrew phrase is, 'Unveil mine eyes;' implying—1. That man is spiritually blind (Revelation 3:17; Job 11:12). (1.) By sin (Ephesians 4:18). (2.) By reason of ignorance. (3.) By reason of self-conceit (1 Corinthians 8:1-2). (4.) By reason of prejudice and disaffection (Luke 16:14; 2 Corinthians 4:4). 2. That man is not only thus naturally blind, but lacks that divine light which can alone reveal and illuminate the sacred mysteries. Man is both blind and in the dark. His therefore is 'gross darkness.' 3. That this blindness and darkness are universal. The Psalmist's case before his prayer was not the exception, but the rule" (e-Sword 13.0).
Looking closer
Taking a closer look at some words used in our text will expand our understanding. The word open has the sense of "unveil." The Dake Reference Bible notes that the Hebrew word is "galah (H1540), unveil; uncover; remove that which hinders sight (Psalm 119:18; Numbers 22:31…)" (Bible Analyzer 5.4.1.22). Dake's illustrative verse, Numbers 22:31, comes from the account involving Balaam when his donkey spoke to him. The LORD had to open Balaam's eyes to see an angel standing with a drawn sword causing him to bow his head and fall flat on his face in submission. Balaam had been blinded by his willfulness and sin.
The Bible is veiled to those who do not have "eyes to see." Until one submits to God in repentant obedience the meaning of sacred text remains veiled. We need to pray for insight beyond our abilities. The Cambridge Bible for Schools and Colleges explains this word open: "Natural sight is unable to discern the mysteries (cp. Psalm 119:27) of Divine revelation; hence this prayer for the removal of the veil from his eyes. Cp. 2 Kings 6:17 (a different word); Ephesians 1:17-18" (e-Sword 13.0).
The apostle Paul's conversion illustrates this process: "And Ananias went his way, and entered into the house; and putting his hands on him said, Brother Saul, the Lord, even Jesus, that appeared unto thee in the way as thou camest, hath sent me, that thou mightest receive thy sight, and be filled with the Holy Ghost. And immediately there fell from his eyes as it had been scales: and he received sight forthwith, and arose, and was baptized" (Act 9:17-18). From that point on, Paul had "eyes to see." He became one of the most effective first-century apostles, writing 14 of our New Testament books employing this spiritual insight.
The word behold in Psalm 119:18 means "discern, or see clearly". The author asks God to enable him to understand God's revelation as He intends. In His first recorded sermon, Jesus said one of the reasons for His ministry was the "recovering of sight to the blind" (Luke 4:18). He will cure spiritual myopia.
The word wondrous too has special significance. The Ultimate Cross-reference Treasury defines this word as "the wondrous, spiritual, truths that lie hid beneath the letter" (e-Sword 13.0). Bible readers will discern surface teachings, but to grasp the deeper issues submissive prayer is required. The ESV Study Bible states that the wondrous things are: "Probably the wondrous works recorded there and what they reveal of God himself (cf. v. 27; Ex. 3:20; Josh. 3:5; Ps. 78:32; 145:5)" (Tecarta Bible App).
The need for spiritual discernment
Some cross-references are enlightening: "Now we have received, not the spirit of the world, but the spirit which is of God; that we might know the things that are freely given to us of God. Which things also we speak, not in the words which man's wisdom teacheth, but which the Holy Ghost teacheth; comparing spiritual things with spiritual. But the natural man receiveth not the things of the Spirit of God: for they are foolishness unto him: neither can he know them, because they are spiritually discerned. But he that is spiritual judgeth all things, yet he himself is judged of no man" (1 Corinthians 2:12-15).
Paul's declaration about comparing spiritual things with spiritual refers to employing Scripture to interpret Scripture – one of the most important Bible study principles. These verses explain a major problem people have in reading the Bible today: they try to read it using man's wisdom instead of seeking God's wisdom provided by the Holy Spirit. Without that, the words of Scripture are foolishness to them because they are spiritually discerned. This accounts for much of the biblical skepticism not only among the general public but even among biblical scholars today.
The word law at the end of our primary text does not refer only to God's Old Testament legislation. The Hebrew word torah has the broader meaning of instruction or teaching. The Jamieson, Fausset, and Brown Commentary expounds it as: "The wonders of the law, not only its deep mysteries, but its practical truths, proceed 'out of' it only to the spiritually enlightened" (e-Sword 13.0). This is what it takes for "rightly dividing the word of truth" (2 Timothy 2:15). Unless we discern properly, we are apt to misinterpret Scripture and attempt to apply it in ways not intended by the Author. Our primary text explains how Bible readers should discern the meaning of biblical truths to properly apply its teachings to their lives.
The need for communication with God
Albert Barnes' Notes on the Bible explains God's law as: "Out of the written word; out of the Scriptures. The word 'law' here is used to denote 'all' that God had revealed to mankind; all that is contained in the volume of inspiration. The truths taught here are:
(1) That there are deep, hidden, secret things in the word of God, which are not perceived by the natural man;
(2) That those things, when understood, are suited to excite wonder, or to fill the mind with admiring views of God;
(3) That a special illumination of God is necessary that man may perceive these things; and
(4) That the proper understanding of these things is connected with prayer, and can be hoped for only in answer to prayer" (e-Sword 13.0).
This brings forward another vital key for Bible study. Before beginning one's daily Bible reading and study, students should pray that God will unfold its significance before the reader's eyes. David Guzik's Enduring Word Commentary elaborates: "In order to keep God's word, must we not pray to understand it? What then is this prayer? Not – give me a plainer Bible – but open my eyes to know my Bible. Not – show me some new revelations beside the law – but make me behold the wonders of the law (Bridges)" (e-Sword 13.0). So many clamor today for "clearer, more modern" translations of the Bible when the chief problem is their spiritual blindness caused by sin. Our standard classic English Bible is clear enough to those who ask God to open their spiritual eyes.
The Pulpit Commentary carries this thought further: "To how many the Bible is all dark and dull, incomprehensible in many parts, and void of interest in others! It is because the films of sin and prejudice have rendered their eyesight dark and dull. Let their eyes be but opened, and they will behold, not, as now they do, mere words, but wondrous things out of God's Law" (e-Sword 13.0).
With a submissive mind willing to respond to what is read, God will surely enlighten the reader to what is required to deepen one's relationship with Him. Such readers will receive life through God's Word (Psalm 119:17). Bible study should be life-giving. Far too many never experience the word as God intends. Readers need to pray for open eyes so that the blinder of sin will be removed. Once Christians are in a harmonious relationship with Christ, spiritual blindness can be cured by this sincere request: "Open Thou mine eyes."
---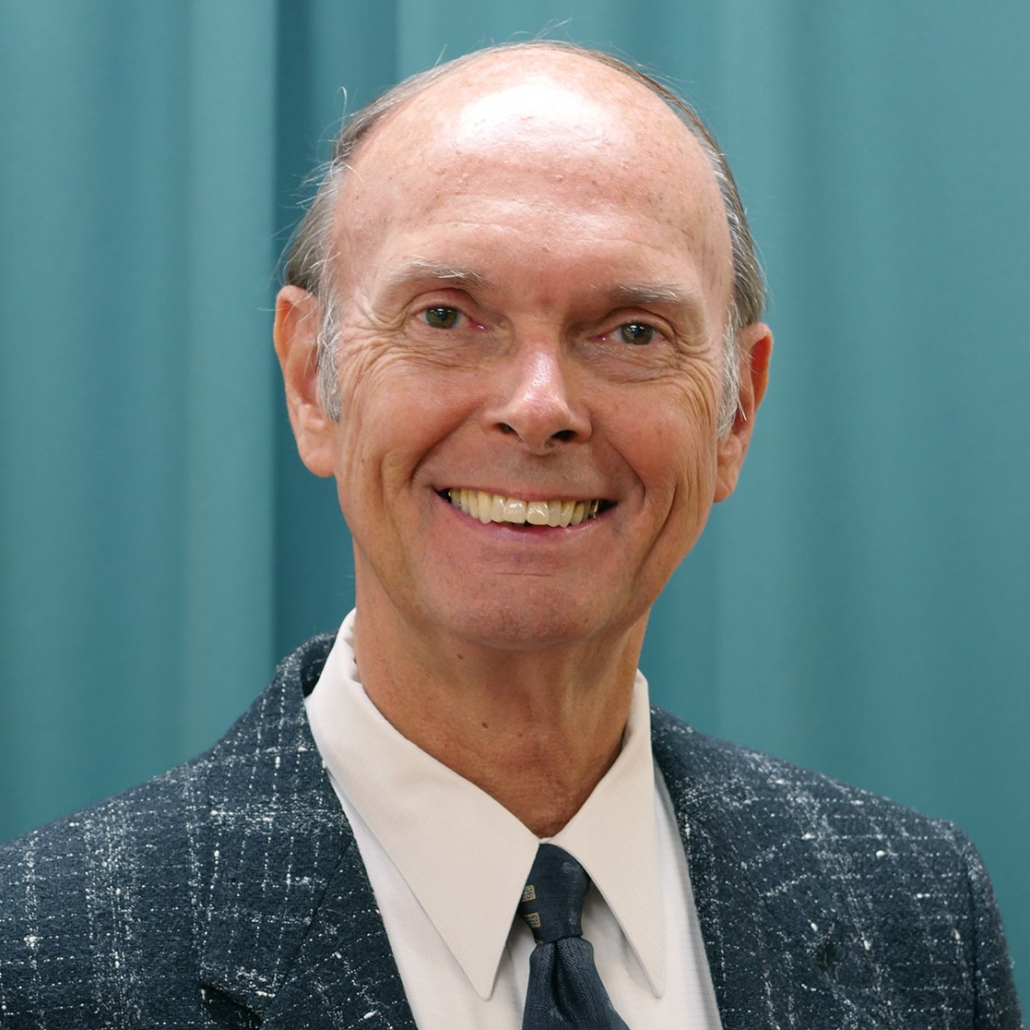 Kenneth Frank was born and raised in New Jersey, USA and attended Ambassador College, graduating in 1973. He served in the Canadian ministry from 1973-1999, after which he returned to the USA to pastor churches in Maryland, Virginia, and North Carolina for 15 years. Having earned a BA degree from Ambassador College he later earned a MA degree from Grand Canyon University before being assigned to the Charlotte office to teach at Living University, now Living Education. Currently, he teaches the Survey of the Bible course to the on-campus students and writes the Digging Deeper column for our online Bible study program. He is married, has four children, and seven grandchildren.
https://www.lcgeducation.org/wp-content/uploads/2021/06/pexels-naassom-azevedo-4049002.jpg
1000
1500
Rebekah Ross
https://www.lcgeducation.org/wp-content/uploads/2021/02/logo_basic-website-300x94.png
Rebekah Ross
2021-06-10 16:28:27
2021-09-02 16:02:29
Digging Deeper: Open Thou Mine Eyes