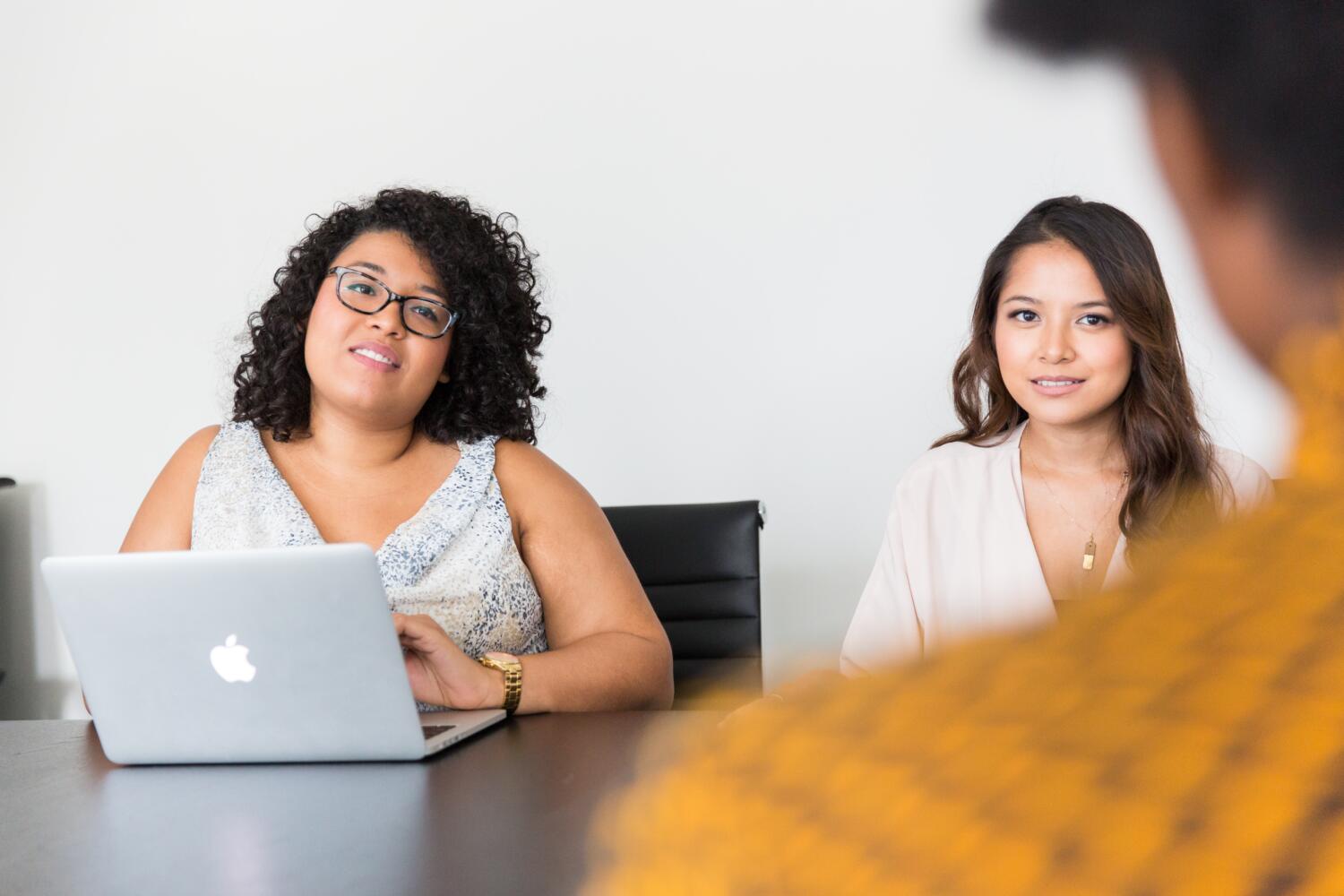 Assembly Summary: Getting the Job—Three Keys to Getting Hired
Author: Yolanda Watt | Student, Living Education – Charlotte, 2021-22
---
Estimated Reading Time: 4 min.
For his assembly, Mr. Michael DeSimone talked about the process of getting a job. As we approach the end of this year of Living Education – Charlotte, Mr. DeSimone presented this lecture in hopes that the students would find it helpful as we plan ahead to apply for various positions and potential jobs in the near future. Referencing the book "48 Days to the Work You Love: Preparing for the New Normal" by Dan Miller, Mr. DeSimone gave us some practical keys for the following three steps to successfully get hired.
Step 1: Successfully get the interview. 
Send an introduction letter. The purpose of this letter is to build name recognition; it is very important to stand out from other applicants.
A week after sending the introduction letter, submit a cover letter and resumé. Both of these need to be addressed to a particular person and not to a department. If addressed to a general department, there is a high chance your submission will be overlooked; however, if it is sent to a particular person, that person will likely follow-up with the application.
Follow-up with a call 4-5 days after sending your resumé. Mr. DeSimone highlighted this as an extremely important step in the process—one which is followed by only 1-2% of job hunters. Mr. DeSimone advised the students not to leave a voicemail, except perhaps for the opportunity of leaving your name. It is also not a good idea to leave anything in the voice message telling them to call you back, nor to leave too many messages.
Step 2: Prepare and practice for the interview.
Grab a friend and practice your interview. We were advised to get a family member or friend and practice having a job interview with them. This way, that person can offer critiques and insights that may help at the actual interview.
Mr. DeSimone advised that, in order to show proper etiquette, you should not arrive to the interview too early—arriving 30 minutes before the interview creates an inconvenience for the interviewer. Instead, you should aim at arriving 5-10 minutes early. We were advised to dress appropriately, which means dressing one or two notches above the requirements for the position you are being interviewed for. You can also show proper etiquette by not wearing too much perfume or jewelry, making regular and friendly eye contact, shaking hands firmly, and wearing a smile.
Know yourself enough to be able to sell yourself well. Mr. DeSimone explained that preparation for a job interview involves being intimately familiar with your skills, strengths, weaknesses, dreams, and values. Solidify your answers for the typical interview questions, such as, "Tell me a little bit about yourself," or, "Tell me about your strengths and weaknesses." No answer should be more than two minutes in length.
Mr. DeSimone said to conduct your own research on the company that you are planning to apply to. It is essential to know what the company stands for before your interview—that way, you'll be able to ask more appropriate questions.
Step 3: Negotiate compensation.
The salary that the company offers is based on the responsibilities of the job and not on your educational background or past experiences. When negotiating compensation, Mr. DeSimone advised, there is a right time to do it. Too often, job hunters will talk about compensation when it is not the correct time to do so. You should not be the first one to bring up the topic of benefits—unless the interviewer never brings it up at all. If the topic of compensation is brought too early by the interviewer, you should deflect it in order to first make sure that the job is a good fit for both the company and yourself. The arrow on the graph below shows the ideal time to discuss compensation during the interview.

Mr. DeSimone hopes that these three steps will be helpful to the students as they prepare to shine God's light in the workforce.
https://www.lcgeducation.org/wp-content/uploads/2022/03/christina-wocintechchat-com-yyp_HpXrUfw-unsplash.jpg
1000
1500
lcgadmin
https://www.lcgeducation.org/wp-content/uploads/2021/02/logo_basic-website-300x94.png
lcgadmin
2022-03-17 10:28:00
2022-03-21 15:04:09
Assembly Summary: Getting the Job—Three Keys to Getting Hired