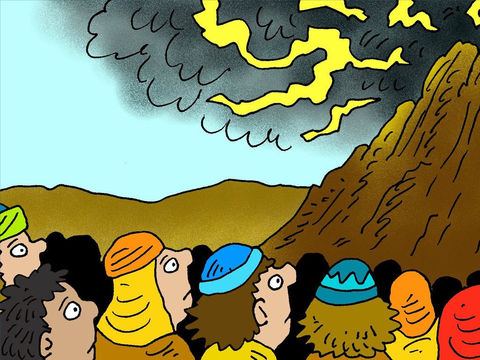 Children's Bible Program – Level 2: Lesson 42 "Israel Prepares to Meet God"
Featured Passage: Exodus 19
When Moses and the children of Israel left Egypt, they began their journey toward Mt. Sinai just as God had instructed (Exodus 3:12). They arrived at Mt. Sinai, the mountain of God, a few weeks after departing Egypt. God announced to Moses that He would speak to the Israelites from a thick cloud around the mountain. But they were required to prepare themselves. What did the Israelites need to do to prepare to meet God? Would they finally see the God who delivered them from the most powerful nation on the earth?
Discuss: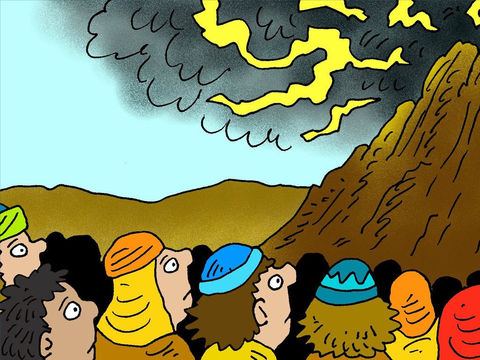 God proposed a covenant with Israel. What does it mean to be in a covenant?
There was a lot of excitement in the camp with the anticipation of meeting the Creator. How would we feel if we had the opportunity to meet God like the Israelites did?
Why did the Israelites have to clean-up before meeting God? Why do we wear our best clothes to Sabbath services?
In what ways was God's presence announced to Israel? How did God get the attention of the people?
What were some of the conditions of God's covenant with Israel?
Memory Challenge:
Exodus 19:5–6
Now therefore, if you will indeed obey My voice and keep My covenant, then you shall be a special treasure to Me above all people; for all the earth is Mine. And you shall be to Me a kingdom of priests and a holy nation.
---
https://www.lcgeducation.org/wp-content/uploads/2019/12/003-ls-golden-calf.jpg
360
480
Rebekah Ross
https://www.lcgeducation.org/wp-content/uploads/2021/02/logo_basic-website-300x94.png
Rebekah Ross
2019-12-13 14:28:12
2019-12-13 14:28:15
Children's Bible Program – Level 2: Lesson 42 "Israel Prepares to Meet God"