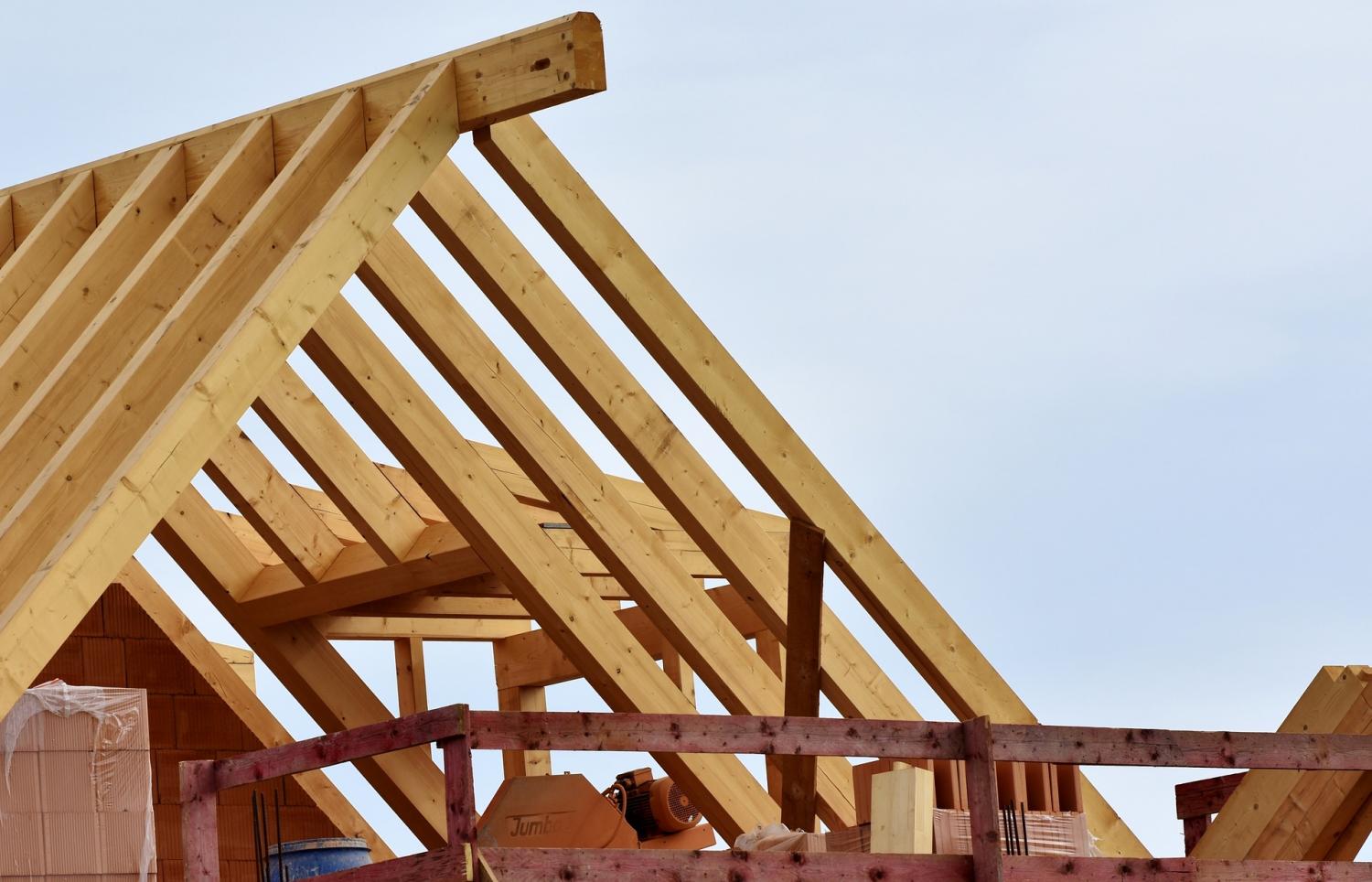 Assembly Summary: Build Your House
Author: Juliette McNair | Student, Living Education Charlotte 2021
---
Estimated reading time: 3 minutes, 38 seconds.
Mr. Lawdi Ferreira spoke to Living Ed students over a Webex video conference. Table Mountain—one of the Seven Natural Wonders of the World—towered above Cape Town in Mr. Ferreira's virtual background. "I'm using this to attract you to come to Cape Town for the Feast." Mr. Ferreira has three kids, and he pastors congregations in South Africa and Zimbabwe. He began, "I want to start off by telling a story of a builder."
There was a master builder who decided to retire to enjoy a more relaxed life. But when he approached his boss about retiring, he was asked to build one more house as a personal favor. He agreed, and he began to build one last home. Yet his heart was not in his work, and he constructed the house poorly. When he finished, to his surprise, his boss handed him the keys to the house—it was a final gift to the builder.
"There is so much meaning in that story for you and me. You and I are building our spiritual houses right now." Yet, Mr. Ferreira explained, God offers the help the students will need to build a strong spiritual life. 1 Corinthians 3:9-10 reads, "… you are God's building… But let each one take heed how he builds on it." Mr. Ferreira said, "I would like to give you three keys to help you build a strong spiritual house."
Build on the Right Foundation
Young people can be full of exciting dreams of what they want to do in their future. Mr. Ferreira called it "a wonderful time of life." He advised the students to recognize this period as crucial—their future decisions hinge on the choices they make now. A Christian's foundation should be Christ (1 Corinthians 3:11). Mr. Ferreira asked, "How do you ensure that you build on Christ?" He turned to Luke 6:46-48, where Christ defined the man who built his house on a rock as the man who heard and lived by His sayings. Mr. Ferreira encouraged the students to build their foundation by examining their choice of movies, music, games, social media, friends, conversation, and career choices and ask, Would Christ approve?
Don't Compromise
When Mr. Ferreira was nineteen, he and a friend went to the U.K. to work and save for college. Yet every job he applied to required him to work on the Sabbath. His friend pushed him to compromise, and on their third day in London, he had only seven dollars left. That day, he found a job that would accommodate the Sabbath. "God was testing me to the end—but, interestingly, I never had that trial again there." Learning not to compromise can be "an expensive lesson to learn." Matthew 6:33 contains a Christian's foremost mission—to seek the Kingdom—and nothing should compromise that goal. But, Mr. Ferreira emphasized, "God will give the outcome, just don't compromise."
Look Ahead to Your Future
The marshmallow test famously assesses a child's ability to delay gratification: a child is told he can have one marshmallow now, or two later if he waits. Mr. Ferreira's son was given this test. The teacher told him he could have two marshmallows if he waited until after a conversation. Later, Mr. Ferreira was told his son—while he didn't hear a word of the conversation—waited and passed the test. "Our ability to sacrifice the present for the future is very crucial." Human nature makes people "want what they want and want it now." Just as Esau sold his birthright for some stew (Genesis 25:29-34), Christians can lose sight of what is truly valuable. "The world that Satan creates is very attractive," like a cardboard box iced with frosting to appear like a cake. 2 Peter 2:15-21 speaks of Christians who return and entangle themselves with the sins of the world. "We shouldn't pass by our eternal reward for a short-term reward Satan offers."
"Make sure you build without regret."
Mr. Ferreira quoted Annie Dillard: "The way you live your days is the way you live your life." He exhorted the students to use the opportunity they have in the Church of God now to build a foundation, to stand up in obedience to God without compromise, and to keep their eyes focused on the future. "Yours and my life in God's Kingdom will be a result of our decisions and attitudes today—it will be a result of how we build our house."
---
This post is part of our new series of student-written content for LivingEd-Charlotte. These summaries cover topics originally presented by our faculty and guest speakers in our weekly Forum and Assembly. For more Assembly-related content check out our Second Thoughts posts.
https://www.lcgeducation.org/wp-content/uploads/2021/03/roof-truss-3339206_1920.jpg
964
1500
Jonathan McNair
https://www.lcgeducation.org/wp-content/uploads/2021/02/logo_basic-website-300x94.png
Jonathan McNair
2021-03-23 13:30:00
2021-09-03 11:58:05
Assembly Summary: Build Your House