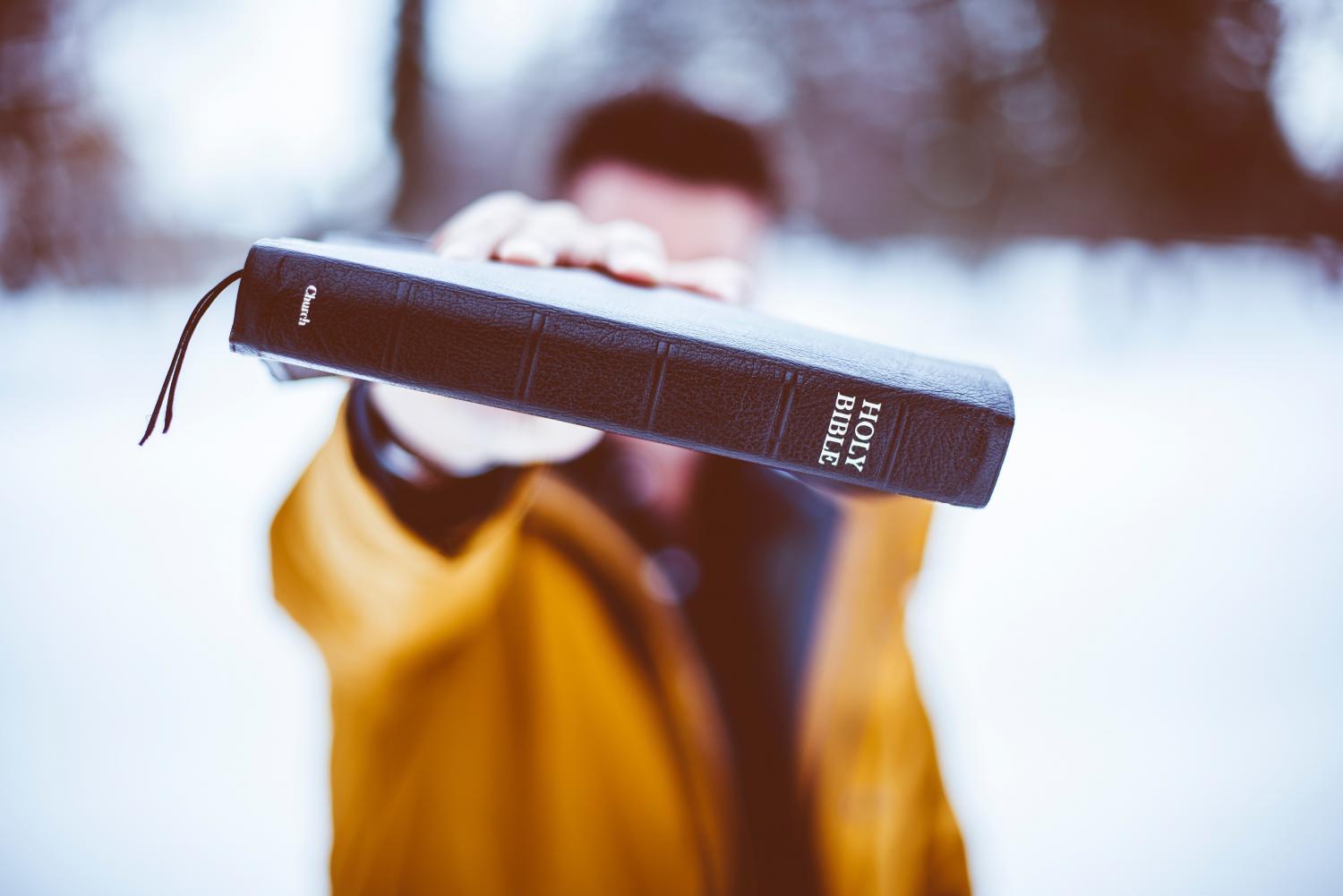 Second Thoughts: Too Busy for the Bible?
"Many Teenagers are recognizing that the Bible speaks to the complete human experience. No matter what age of human history you live in it speaks to their struggles, trials, and triumphs of life."
In assembly this week, Mr. Frank read us a quote from a Barna Research study. According to Barna the number one reason for a decline in Bible reading among teens today is that "they are too busy with life's responsibilities" to regularly read their Bible ("Over-Scheduled Teens", Christian News Wire). This simple fact got me thinking. Are my Bible reading habits affected by the busyness of life? Do I prioritize "life's responsibilities" over daily Bible study? Am I too busy to read the Bible?
"53% of teens say they wish they read the Bible more…sometimes they are stumped just to know how to go about doing that."
Mr. Frank also read us a quote published by Christian News Wire regarding the dilemma for teens in Bible study: "As America's teens head back to school and the lazy days of summer officially come to a close, new research released today suggests that the Bible reading suffers from teens when teens lead busy, overscheduled lives" ("Over-Scheduled Teens"). There is no doubt that in today's world we live fast-paced, often hectically scheduled lives. The obligations of school, work, events, and activities quickly fill our days from morning to evening. But how do we make sure all the activities, and clutter of life does not overrun our time to drink in of God's word?
"Read and Study the Bible in a regular, structured, planned method"
One Mr. Frank's tips for Bible study suggests part of a practical solution. He told us to take advantage of any "down-time" we may have to do some deep Bible study. Truthfully, when I have a bit of unscheduled time I don't always think of getting out my Bible first. But as I consider it, as Christians we should have God's word at the forefront of our minds, and what better way to make productive use of our time then to spend it with God? So, in reflection of Mr. Frank's comments, how can we make sure we aren't "too busy to read the Bible"?
__________________________________________________________________________________
Want some tips for productive Bible Study? Check out Mr. Frank's five methods of studying the Bible that he suggests to dig into God's word!
Read the Bible through – From cover to cover! Try Mr. Frank's Bible Reading Plan to get started!
Book Study – Discover the context! Ask: Who wrote it? To whom was it written? When was it written? Why was it written? Where do the events take place? Where was it written? What is the style?…etc
Chapter Study – Understand the context, and study it verse by verse! (Try Heb. 11; 1 Cor. 13; Ps. 23; Eph. 6)
Biographical study – Choose a character!
Topical study – Grab a concordance! Or, try a Topical Bible
https://www.lcgeducation.org/wp-content/uploads/2018/11/ben-white-181034-unsplash.jpg
1001
1500
Rebekah Ross
https://www.lcgeducation.org/wp-content/uploads/2021/02/logo_basic-website-300x94.png
Rebekah Ross
2018-11-02 01:00:40
2019-10-07 14:59:12
Second Thoughts: Too Busy for the Bible?