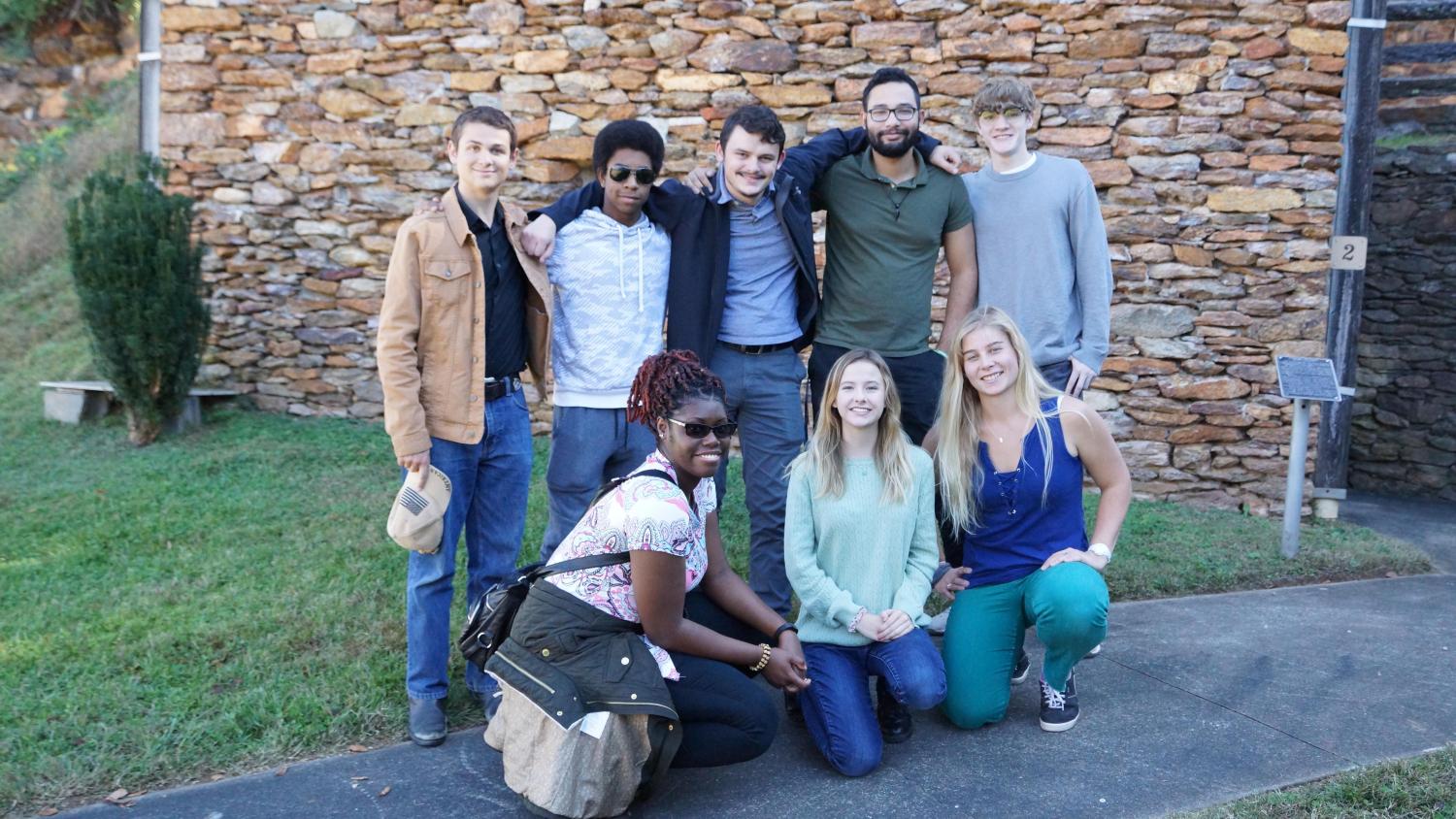 Student Life: A Trip to Valdese
Author: Caanin Fausone | Student, Living Education – Charlotte, 2021-22
---
Estimated Reading Time: 2 min.
On Wednesday, November the tenth, this year's LivingEd students took a trip down to the storied and historic Waldensian Trail of Faith located in the small-but scenic town of Valdese, North Carolina.
There, they had the opportunity to learn about some of the brethren who kept the true teachings of Christ alive in what can only be called an especially dark time for the Church of God. This trip not only served as an opportunity to learn some interesting things about our spiritual forefathers but also was very helpful in supplementing Mr. Wayne Tlumak's Biblical Doctrines class in which he explains the different eras of the Church of God. At the "Trail of Faith" itself, the students had the chance to see firsthand what set God's people apart from the apostate believers of the Thyatira era. Seeing the documented debates of when to keep the Sabbath as well as the storied discourse over whether to keep Easter or Passover was especially interesting. 
Another important aspect of this trip was seeing just how the Waldensians lived, forced to worship in caves and being more than just persecuted for their faith, but in many cases laying down their lives for what they believed. It was really eye-opening to see the liberty we so freely enjoy in many parts of the world today be desperately fought for by devoted people of faith who came before us. Though the Waldensians eventually did succumb to the protestant dogma that swept through Europe in the 1600 and 1700s, their desire to do what they believed was right no matter the consequence is an admirable quality no matter the time or era.
After seeing all that the exhibit had to offer the students went a short way down to a local park in the Valdese area and enjoyed a relaxing walk to an old water mill and the babbling stream that used to run it. All in all the trip was an educational, enlightening and enjoyable experience and I'm sure it will have a lasting impact moving forward throughout the year.
https://www.lcgeducation.org/wp-content/uploads/2021/12/DSC09552.jpg
844
1500
Rebekah Ross
https://www.lcgeducation.org/wp-content/uploads/2021/02/logo_basic-website-300x94.png
Rebekah Ross
2021-12-02 10:09:00
2021-12-15 10:14:41
Student Life: A Trip to Valdese