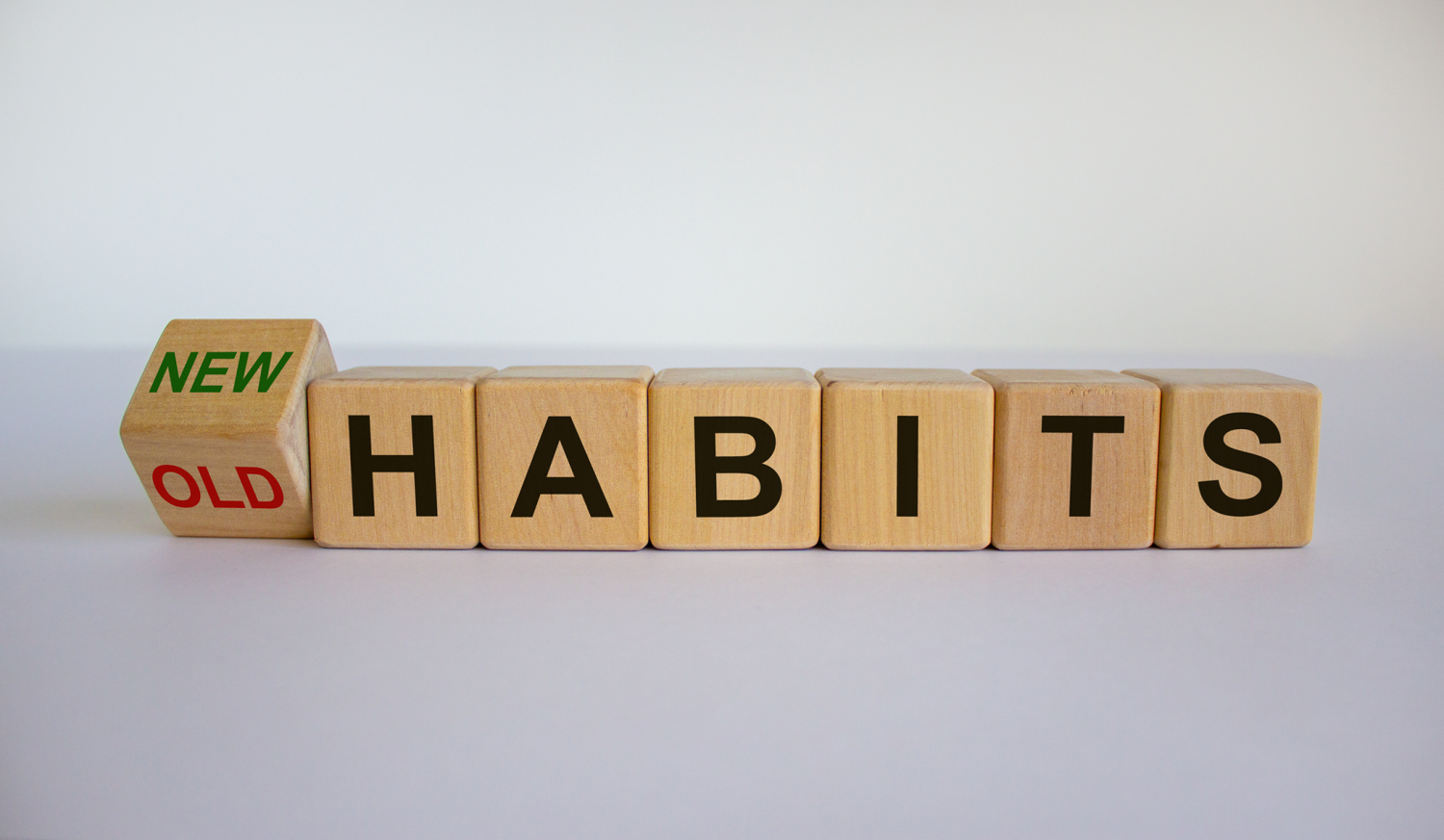 Forum Summary: The Habit Way
Author: Juliette McNair | Student, Living Education Charlotte 2021
---
Estimated reading time: 3 minutes, 50 seconds
Mr. Brandon Fall pastors six congregations in Idaho, Oregon, Alaska, and Washington. "It's good to be here with you. I pastor the American Northwest, but we're right in transition to move to the Mountain States—Wyoming—later this month." After this move, Mr. Fall will be responsible for ten congregations across Wyoming, Colorado, Utah, Montana, and Alaska.
"Parlez-vous Anglais?"
Several years back, Mr. Fall and his wife flew from Los Angelos to Paris to keep the Feast of Tabernacles in France. They had made plans to meet friends in Paris with whom they could drive to the Feast site. Mr. Fall was following behind their car on a freeway when their friends ahead suddenly merged onto an offramp towards a different freeway. Mr. Fall managed to merge right also, but at the last second, their friends switched lanes again, back onto the highway. There was a car in the lane to the left of him, and it was too late for Mr. Fall to get over. They had no choice but to take the exit. They were on their own in a foreign city, and Mr. Fall said the extent of his French was, "Parlez-vous anglais?" Do you speak English?
"It's so easy to get off the path if you haven't systematically planned."
The Church, beginning with the time of the Apostles (Acts 19:9,23), has served as the center for learning the Christian way of life. The purpose of Living Ed, outlined on lcgeducation.org, reflects this: "Systematic training in the knowledge and understanding of the Way of God." Using the book Atomic Habits by James Clear as a reference, Mr. Fall spoke to the students about establishing a deliberate way of life by harnessing the power of tiny, daily habits.
Daily habits make up one's way of life. "Every action you take," Mr. Fall said, "is a vote for the type of person you become." In Matthew 6:33-34, Christ defined a Christian's ultimate goal—to be in the Kingdom of God. But He then said, "Therefore do not worry about tomorrow, for tomorrow will worry about its own things. Sufficient for the day is its own trouble." Mr. Fall said, "You focus on the Kingdom of God by focusing on the here and now." Small habits are like compounding interest over time—their value builds. "Let's zero in on three practical steps to implement the way of small habits."
The Way of Small Habits
Don't focus on motivation. Focus on changing habits. "If we're at the mercy of how we feel, and if we don't feel motivated, what are we going to do then?" Rather than depend on motivation, Mr. Fall encouraged the students to install habits that become part of their identity. "What we do reinforces our identity and our path." 2 Corinthians 4:16 reads, "Even though our outward man is perishing, yet the inward man is being renewed day by day." Daily habits, like prayer or Bible study, renew a Christian's identity and keeps them in God's way. "When we install a habit, we no longer need willpower to continue, so our limited willpower can be used to install a new one."
Establish the pattern. Clear wrote, "A habit must be established before it's improved." People who want to change their lives often envision a complete transformation. But to install a habit, Mr. Fall explained, one must set a pattern first—even if it means starting small. Atomic Habits contains an example of a man who wanted to lose 100 pounds. For two months, he went to the gym and exercised for five minutes. The pattern was established after a few weeks, and he began to stay longer and exercise. He accomplished his goal by establishing a rock-solid pattern.
Track your progress. "A habit tracker provides psychologic feedback of accomplishment." Mr. Fall recommended the students build a habit tracker, with which they can check off the habits accomplished every day over a month. He explained tracking one's progress brings satisfaction and builds momentum. Moses wrote, "The days of our lives are seventy years… for it is soon cut off, and we fly away… So teach us to number our days, that we may gain a heart of wisdom" (Psalm 90:10-12). Habit tracking also instills awareness of the passage of time and the value of every day.
"Living Ed students, you have a path in your life. You're learning the way of God." Mr. Fall concluded his talk, "You can have great intentions, but if you don't have intentional habits, it's so easy to get lost in Paris." Daily, atomic habits can establish a Christian's way of life and keep them from accidentally merging off the right highway.
---
This post is part of our new series of student-written content for LivingEd-Charlotte. These summaries cover topics originally presented by our faculty and guest speakers in our weekly Forum and Assembly. For more Assembly-related content check out our Second Thoughts posts.
https://www.lcgeducation.org/wp-content/uploads/2021/04/167931486_1373194023019642_2272772494501429672_n.png
873
1500
Jonathan McNair
https://www.lcgeducation.org/wp-content/uploads/2021/02/logo_basic-website-300x94.png
Jonathan McNair
2021-04-08 03:00:00
2021-09-03 11:47:11
Forum Summary: The Habit Way