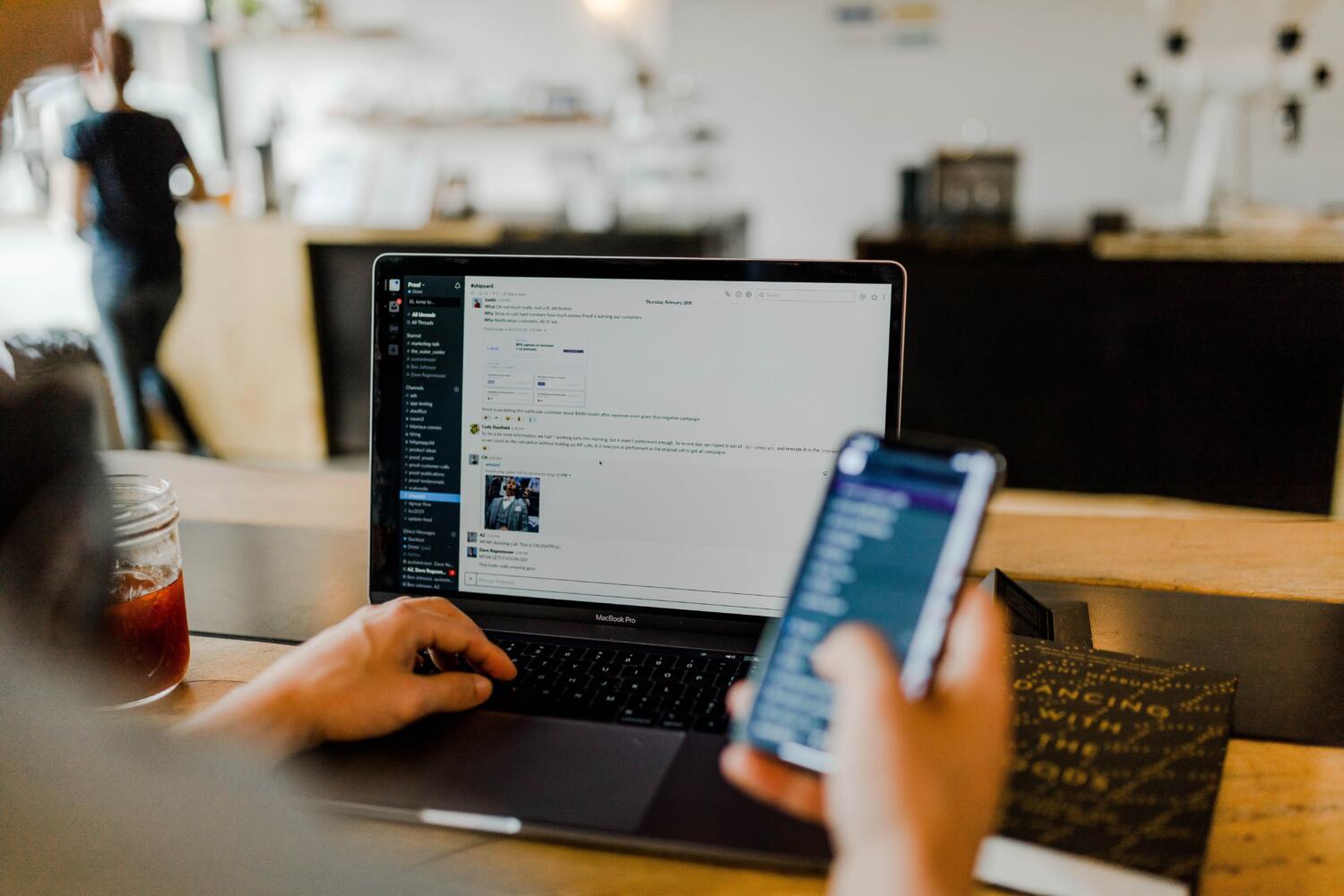 Forum Summary: Dealing with Distractions
Author: Ryan Price | Student, Living Education – Charlotte, 2021-22
---
Estimated Reading Time: 3 min.
For his recent Forum message, Mr. Bob Rodzaj talked about distractions.
He explained that "one of the greatest difficulties facing many of us today are distractions of all sorts." Mr. Rodzaj broke this difficulty down into three challenges we must overcome.
The First Challenge: Ourselves
As Mr. Rodzaj illustrated, Romans 8:7 shows us that our very human nature strives against what God wants us to do. Our Father wants us to be productive in doing His Work, but effort is not always fun. And fun is something we crave; we can't seem to get enough of it.
However, we can overcome our human nature and exercise self-control through the power of the Holy Spirit. Through the Spirit, we can "put to death the deeds of the body, [and] live" (Romans 8:13).
The Second Challenge: The Adversary
Satan, our adversary, does everything in his power to distract us from what we should be doing. Mr. Rodzaj showed the students through Ephesians 2:2 that Satan's influence floods the world with distractions, negativity, and insubordination. 1 Peter 5:8 describes Satan as a "roaring lion, seeking whom he may devour."
The word "devour" is synonymous with "consume." Satan uses distractions to consume our attention and energy. He wants us to foolishly associate sex, entertainment, status, possessions, and even food and drink with satisfaction and happiness. But we can ask God to strengthen us and eliminate any vulnerabilities we may have. As James 4:7 puts it, if we submit to God, we can resist the devil and he will flee from us.
The Third Challenge: The Distractions Themselves
To be distracted is a choice. We choose what we allow to distract us. With smartphones and social media, people can no longer settle their minds. These provide a constant influx of information, and it's very easy to get overwhelmed. Multitasking has become the norm, yet it's wreaking havoc on our attention spans. We're training our brains to focus on many things at once, and as a result, we are losing our ability to focus on one thing at a time.
Mr. Rodzaj quoted from The Distracted Mind by neuroscientist Adam Gazzaley: "We act as if we are no longer interested in or able to stay idle and simply do nothing," and "where we used to read, we now skim." Mr. Rodzaj asked the students, "Could we be doing this with the Bible?"
When we are baptized, we make a commitment to God that we'll let Christ live His life in us. This includes how we use our time. All our time should belong to God, as we only have so much time to use to fulfill God's will and become like Him.
Mr. Rodzaj referenced Dr. Richard Swenson's book Margin, which explains that setting limits in life—learning to say no, turning off the television, selecting which activities we give time to, focusing on getting the right things done, and taking time to assess our decisions before we make them—will help us keep focused.We must simplify our lives until we can see clearly what we are doing with our time. Mr. Rodzaj asked the students how far they were willing to go to resist and reject distractions as prescribed in Matthew 5:29-30. Ultimately, every word of God is about how we interact with our Creator, each other, and creation. And while distractions can ruin our relationships, we can overcome these challenges by exercising the power to choose how we spend our time and by relying on God to provide the help we need.
https://www.lcgeducation.org/wp-content/uploads/2022/02/austin-distel-gUIJ0YszPig-unsplash.jpg
1000
1500
lcgadmin
https://www.lcgeducation.org/wp-content/uploads/2021/02/logo_basic-website-300x94.png
lcgadmin
2022-02-15 12:30:00
2022-02-16 13:42:43
Forum Summary: Dealing with Distractions