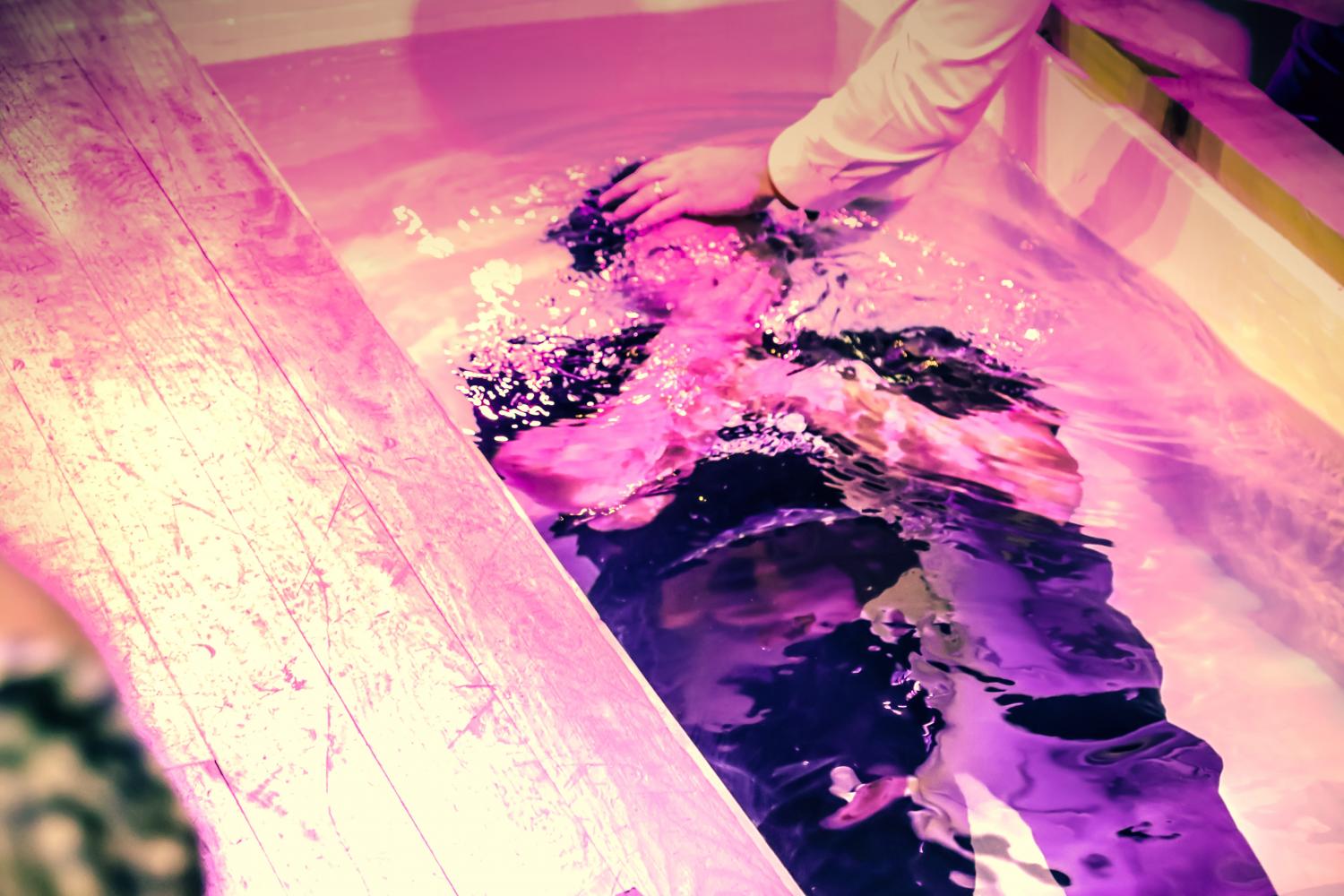 Digging Deeper: Did John Invent Baptism?
Author: Mr. Kenneth Frank | Faculty in Theology, Living Education
---
Estimated Reading time: 6 min., 46 sec.
Did you know that John the Baptist did not invent total immersion water baptism?
Early in our four Gospels, we read about a man named John, later called John the Baptist or John the Baptizer. Some may conclude from this title that John first used or even invented the practice. The Gospels name a few of the locations near the Jordan River where he baptized those who came to him for spiritual cleansing. Readers of the New Testament may conclude that water baptism was a new ceremony begun by John. However, as this Digging Deeper will disclose, total immersion water baptism long predates the ministry of John.
Within a couple of months, the Church of God will again observe the annual Passover, so now is the time to concentrate on its deep spiritual meaning. As an annual recommitment to our baptismal covenant with Christ, we reflect on our momentous, life-transforming decision to accept His sacrifice for our sins and serve Him as loyal disciples. Tracing the history of water baptism will deepen our appreciation for its spiritual significance.
Baptism in the Ancient World
Ablutions and bathing were practiced by many ancient peoples. The NIV Cultural Backgrounds Study Bible notes that "From the OT to Greek, Hittite and Egyptian temples, ritual purity and purification were important in the ancient world. Jewish people observed various ceremonial washings, and some groups, such as the Essenes, took these practices to an extreme" (Tecarta Bible App). The Essenes were an ascetic group living near the Dead Sea during the time of John the Baptist and Jesus.
This source continues: "Many ancient cults practiced ceremonial washings, which are also common in the OT and Judaism; some Jewish sects (such as the people who produced the Dead Sea Scrolls) were particularly scrupulous about these washings, but others (such as Sadducees and Pharisees) also shared this emphasis. Whereas most of these washings were often repeated, one kind of immersion (apparently attested even by some first- and second-century Gentile writers) was employed for conversion, namely of Gentiles converting to Judaism (alongside male circumcision)" (Ibid.).
Further describing this practice, the Dictionary of the Apostolic Church, edited by James Hastings, in its article by A.J. Maclean on "Baptism of proselytes" states that "The Jews admitted 'proselytes of righteousness,' i.e. full proselytes, with baptism, circumcision, and sacrifice. This custom was very common in Rabbinical times, though Josephus and Philo do not mention it, and some have therefore concluded that it did not exist in the 1st cent.; but Edersheim has clearly proved from ancient evidence that it was then in use (LT [Note: T Life and Times of Jesus the Messiah (Edersheim).] ii. 746, Appendix xii.)" (e-Sword 12.2).
The NIV Cultural Backgrounds Study Bible describes later Jewish baptisms: "Jewish initiatory baptisms involved immersion; later rabbis in fact required full-body immersions to be performed naked, to guarantee that the entire body was covered. Nevertheless, at an early stage Christians began making other arrangements where conditions were less than ideal (Didache 7.1–3)" (Tecarta Bible App).
Describing the seriousness of Jewish baptism of Gentile converts, Paul H. Wright in the Rose Then and Now Bible Map Atlas states: "A second type of immersion was required of Gentile proselytes converting to Judaism. These underwent a single initiatory rite of baptism to remove the defilement which had adhered to them, as non-Jews, from birth" (Rose Publishing, 2012, p. 164).
Various Baptisms in Biblical History
The following summarizes an article in the Archaeological Study Bible (Zondervan, 2010, p. 1328):
Ritual immersion in water was a frequently used religious symbol in ancient Judaism. It symbolized purification and the removal of sin or was sometimes employed as an initiation rite to represent a change of status or a conversion.
In the OT, priests practiced rites of immersion for maintaining ritual purity – Leviticus 15; Leviticus 16:3-4, Leviticus 16:23-24.
Within Pharisaic Judaism during the NT period, water immersion served as the primary means by which ritual impurity was eliminated – Matthew 15:1-3; John 2:6-7.
In the community at Qumran, baptism became a symbolic act with which one was "made holy by the waters of repentance."
Certain Jewish groups during the 1st century AD, practiced proselyte baptism, requiring converts, along with circumcision, to receive immersion in a ritualistic bath before full acceptance into the Jewish community.
Before entering the Temple and participating in Holy Day services, purification through ritualistic immersion baths was expected of all Jews – Numbers 9:10-11; John 11:55; Acts 21:20-27.
Several Jewish ritual baths, or miqvaot (singular mikveh), in cities like Jerusalem, Jericho, and other cities have been excavated. Rabbinical law required them to hold at least 60 gallons of water, deep enough to completely immerse the body.
John's Baptism
The Rose Then and Now Bible Map Atlas describes how John adapted this custom: "But unlike the Temple Jews, the Essenes–and John–reserved immersion for people who first repented of their sins" (Ibid., p. 163). This is why John's baptism was described as a "baptism of repentance" by the Gospels of Mark and Luke and the Book of Acts. Unlike some Jewish ritual baptisms, John's baptism was once for all: "John's one-time 'baptism of repentance for the forgiveness of sins' was an initiatory rite aimed at emphasizing the need for living righteously (defined in terms of social, liturgical, acts) in a Kingdom of Heaven [Matthew's term for the Kingdom of God] that was inclusive of anyone who submitted to its waters, regardless of gender, ethnicity, status or former life" (Ibid., p. 164). It was this particular form of baptism that gave John the distinctive nickname of "the Baptist" or "the Baptizer."
Today, Christians also request baptism, after they have repented of their sins, to receive forgiveness. Jesus came to John for baptism, not for spiritual cleansing of sin, but to fulfill all righteousness (Matthew 3:15). John knew his baptism was limited when he told his followers, when Jesus came for baptism, that Jesus' followers would receive the "baptism of the Spirit" from Jesus as well (Mark 1:8). In the Old Testament, water is often associated with the Spirit (Isaiah 44:3; Ezekiel 36:25-27; Joel 2:28-29). Today, Christians receive this baptism of the Spirit with the laying on of hands by the ministry following water baptism. This distinguishes Christian baptism from John's baptism. Baptism is indeed a symbolic act – there is no magic worked by getting wet. Yet that does not mean it is unimportant. It is a commanded observance that represents being crucified with Christ, buried with Him in baptism, and rising to walk in newness of life (Romans 6:3-6).
John's baptism was preparatory to Christian baptism – a stepping stone that focused more attention on Jesus' Spirit baptism than his own. John knew he prepared the way for the coming of the Lord and that his ministry would diminish as Jesus' ministry ascended (John 1:15, 26-30; Acts 19:4). Additionally, he recognized his place in God's preparation for the coming of the Messiah (John 1:23). His baptism of repentance prepared many people for Jesus' baptism of the Spirit, including some of John's disciples who left him to follow Jesus instead. It was a vital link in the chain of God's plan. As we prepare for this year's Passover service, let us reflect on this baptism history to better appreciate our place in that chain.
---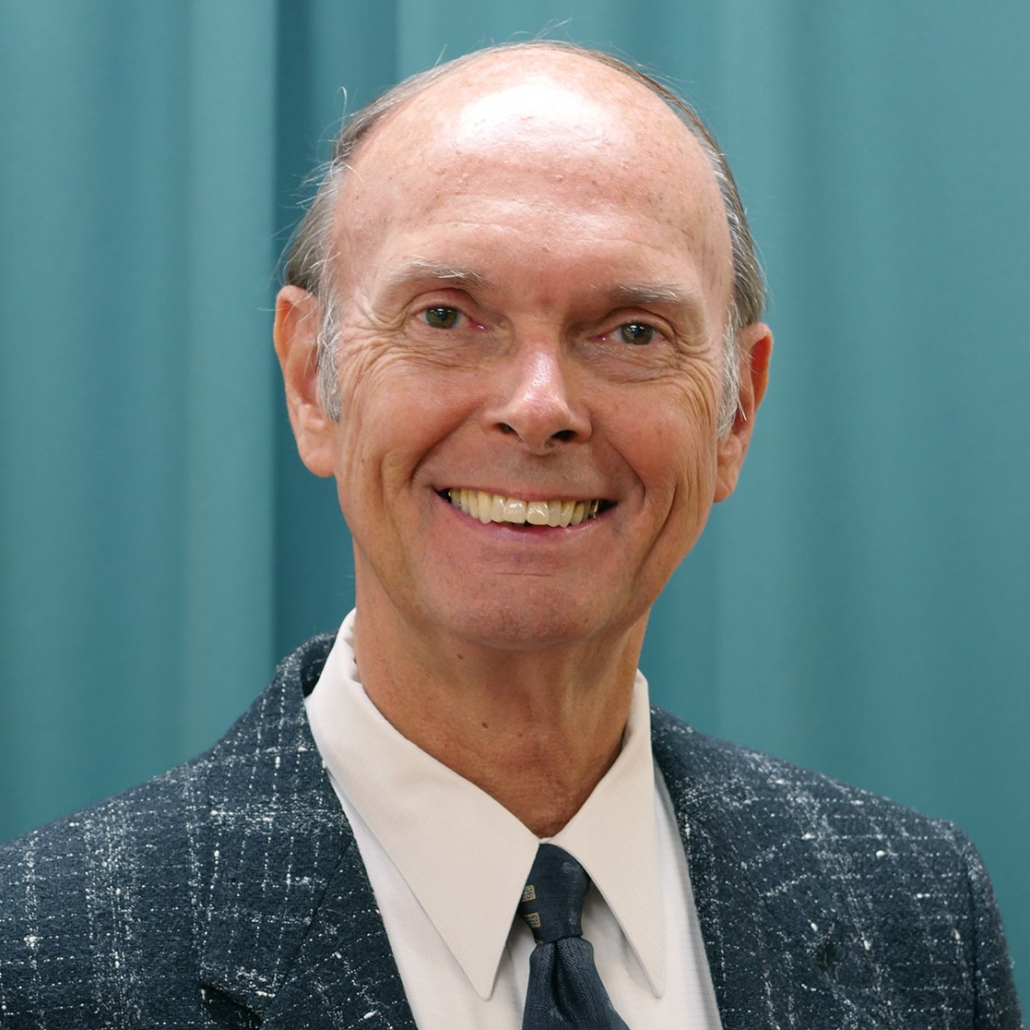 Kenneth Frank was born and raised in New Jersey, USA and attended Ambassador College, graduating in 1973. He served in the Canadian ministry from 1973-1999, after which he returned to the USA to pastor churches in Maryland, Virginia, and North Carolina for 15 years. Having earned a BA degree from Ambassador College he later earned a MA degree from Grand Canyon University before being assigned to the Charlotte office to teach at Living University, now Living Education. Currently, he teaches the Survey of the Bible course to the on-campus students and writes the Digging Deeper column for our online Bible study program. He is married, has four children, and seven grandchildren.
https://www.lcgeducation.org/wp-content/uploads/2021/02/jametlene-reskp-es_aQOHF-wE-unsplash.jpg
1000
1500
Rebekah Ross
https://www.lcgeducation.org/wp-content/uploads/2021/02/logo_basic-website-300x94.png
Rebekah Ross
2021-02-10 12:00:36
2021-08-12 17:11:47
Digging Deeper: Did John Invent Baptism?