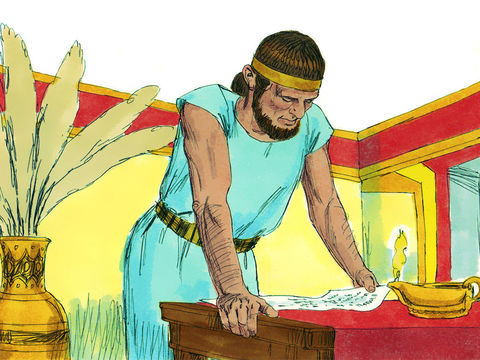 Children's Bible Program – Level 3: Lesson 38 "Rehoboam Ascends to the Throne"
Featured Passage: 1 Kings 12
When King Solomon died, his son Rehoboam was made king over all of Israel. The Kingdom of Israel had prospered under Solomon. However, there were problems that needed to be resolved. Rehoboam knew it was wise to seek counsel (Proverbs 1:5), but to whom would he listen? Would he listen to the counsel of the men who had advised his father, or would he listen to his friends? The future of the Kingdom of Israel hung in the balance.

Discussion: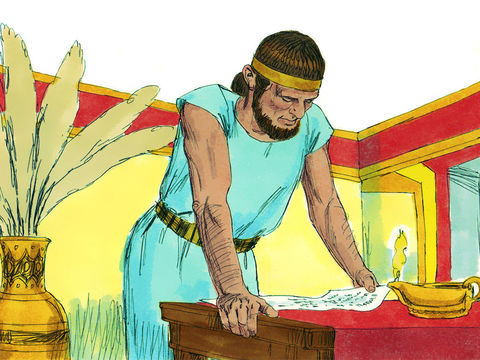 The people complained to Rehoboam about how much they had been taxed by his father, Solomon. Why do you think the taxes were so high during Solomon's reign? For what purpose was Solomon using all that money?
The scripture says that we should seek "wise" counsel. What does it mean to seek counsel? Where can we go for wise counsel?
Were Rehoboam's friends wise counselors? What can we learn from this example?
Rehoboam wanted the people's respect. He tried to show that he was ready to rule by being harsh. Does bullying others in this way earn their respect?
How did Solomon's former advisers say Rehoboam could earn the respect of the people?
Rehoboam decided not to listen to the wise men. He decided to tax the people even more, as his friends had advised. What happened to the kingdom of Israel because of Rehoboam's poor decision?
Memory Challenge:
Proverbs 1:7 The fear of the Lord is the beginning of knowledge, but fools despise wisdom and instruction.

---
---
https://www.lcgeducation.org/wp-content/uploads/2019/09/013-rehoboam-jeroboam.jpg
360
480
Rebekah Ross
https://www.lcgeducation.org/wp-content/uploads/2021/02/logo_basic-website-300x94.png
Rebekah Ross
2019-09-20 12:06:04
2019-10-07 15:16:57
Children's Bible Program – Level 3: Lesson 38 "Rehoboam Ascends to the Throne"