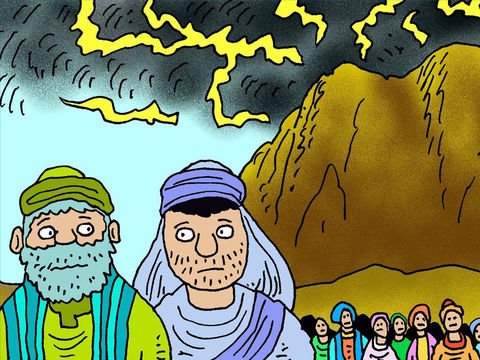 Featured Passage: Exodus 20
God wanted to enter into a special relationship with Israel, but they had to agree. He planned to speak the terms of the agreement to Israel directly. The most magnificent fireworks display could not compare to what the people saw, and the loudest thunder storm would diminish in comparison to what they heard that day. Could the people, sinful as they were, stand before the Creator and live? What was so important that God wanted to say it Himself?

Discuss: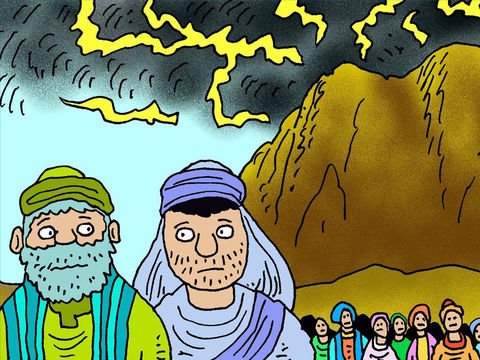 The sights and sounds were truly amazing that day. What did the people hear? What did they see? What things do you think they felt?
The people heard God's voice, but they did not actually see God. Whose was the voice which they heard?
Why are each of the commandments important? How do you think the world would be different if everyone kept these ten laws?
The people were very afraid while God was speaking, even Moses was shaking in his sandals (Hebrews 12:18–21). How do you think we would feel if we were there?
In the end, the people did not want God to speak with them anymore.
Memory Challenge:
Exodus 20:20
And Moses said to the people, "Do not fear; for God has come to test you, and that His fear may be before you, so that you may not sin."
---
https://www.lcgeducation.org/wp-content/uploads/2019/12/002-ls-golden-calf.jpg
360
480
Rebekah Ross
https://www.lcgeducation.org/wp-content/uploads/2020/01/logo-white-website-300x87.png
Rebekah Ross
2019-12-20 11:45:34
2019-12-20 11:45:36
Children's Bible Program - Level 2: Lesson 43 "God Speaks to Israel"