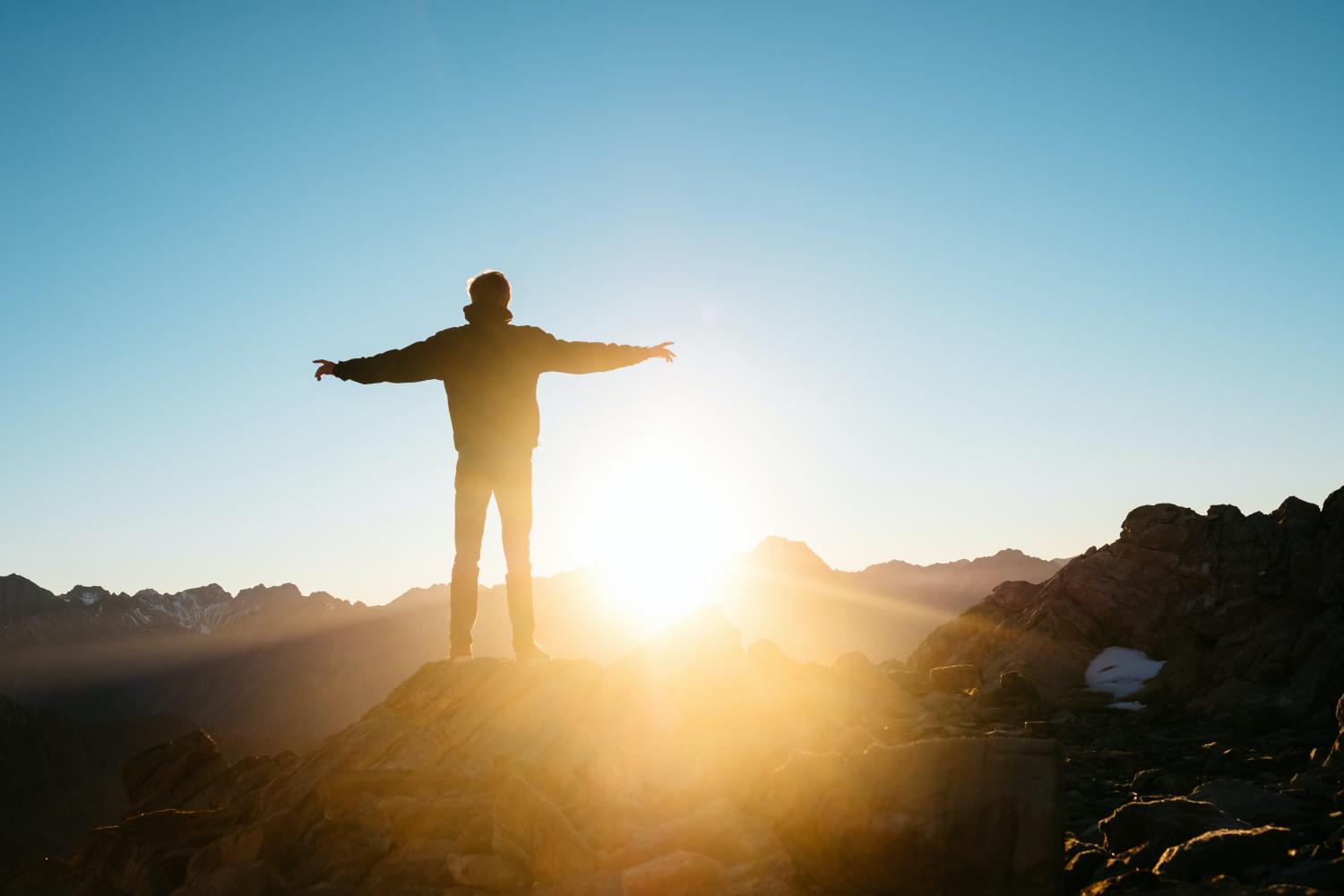 Assembly Summary: Achieving Godly Success
Author: Juliette McNair | Student, Living Education Charlotte 2021
---
Estimated reading time: 3 minutes, 50 seconds.
Mr. Richard Ames graduated from Rensselaer Polytechnic Institute (RPI) with a civil engineering degree. He joined the National Guard and was later transferred to Fort Gordon near Augusta, Georgia, where he trained as a cryptologist and communications specialist. Later, he continued working as a surveyor. Mr. Ames said, "I knew that was not what I wanted to do." He applied to Yale and got a scholarship for a one-year graduate course in transportation and traffic engineering. In 1961, Mr. Ames worked as a transportation engineer at the Southeastern Virginia Regional Planning Commission in Norfolk, Virginia. In the fall of 1961, Mr. Ames attended his first Feast of Tabernacles at Big Sandy.
"The motivation to do the best I could…"
While in the National Guard, Mr. Ames learned a valuable lesson from a good friend. "My friend set a good example, and his positive attitude of trying to do the best he could gave me the motivation to do the best I could." Mr. Ames began the Assembly by handing out the reprint series, "Achieving Godly Success." He said, "Today, I will talk briefly about true success." Years ago, a young man told Mr. Ames, "I don't need to know the seven laws of success, I'm already successful." Mr. Ames remarked it was this very attitude that identified the young man's lack of success—success is physical and spiritual.
The Seven Laws of Success
"Set the right goal." To achieve physical and spiritual success, a person must define the success they want by setting spiritual and physical goals. Mr. Ames deeply desired to visit Jerusalem. Seventeen years after he first set this goal, after Israel had captured control of Jerusalem in the 60s, he and his wife were given the opportunity to visit the city. Mr. Ames quoted Psalm 37:4: "Delight yourself also in the LORD, and He shall give you the desires of your heart."
"Educate and prepare yourself." Mr. Ames, who has had nine and a half years of higher education at RPI, Yale, Stephen F. Austin State University, and Ambassador College, warned the students to be careful with the knowledge promoted at universities. Instead, he said to recognize "the fear of the LORD is the beginning of wisdom, and the knowledge of the Holy One is understanding" (Proverbs 9:10). He said, "You students at Living-Ed are fulfilling this law right now."
"Maintain good health." While there are many facets to being healthy, Mr. Ames said the most important principle is building a positive attitude. A positive attitude is not just passive—it goes beyond passivity to proactivity. The purpose behind maintaining good health is found in 1 Corinthians 6:19-20, "your body is the temple of the Holy Spirit… glorify God in your body and in your spirit, which are God's."
"And the fourth law of success is—drive!" Like the ant which "provides her supplies in the summer, and gathers her food in the harvest," Mr. Ames explained that, sometimes, one tiny step must be taken at a time. "You have to prod yourself." At almost 85 years of age, Mr. Ames said, while he might have to take a nap more often than he used to, he still drives himself every day.
"Apply resourcefulness." Whether it's a health crisis or challenges that come on the way to achieving one's goals, resourcefulness is key. "When you have these challenges, you have to ask, 'What are the resources I have?'" One valuable resource is advice. "Without counsel, plans go awry, but in the multitude of counselors they are established" (Proverbs 15:22).
"Persevere toward your goal." Mr. Ames said, "I came to a crossroads in my life when I flunked two engineering classes at RPI." But instead of giving up, Mr. Ames went back, retook the classes he failed, and graduated with his degree. Hebrews 12:1 reads, "Let us run with endurance the race that is set before us…." To successfully run the race of life, Christians must practice perseverance.
"Seek God's continual counsel." "Trust in the LORD… In all your ways acknowledge Him, and He shall direct your paths" (Proverbs 3:5-6). Mr. Ames emphasized, "In all your ways." If a Christian remains close to God every day, through prayer and study, Mr. Ames said, "You are acknowledging Him every day."
Success In This Lifetime and Beyond
"How many of you right now—before I say them—can repeat all seven laws of success?" Most of the students raised their hands—a Christian Living project from last semester on the seven laws of success geared them for Mr. Ames' question. Mr. Ames concluded, "Thank God that you're building a solid foundation for godly success for this lifetime and beyond."
---
This post is part of our new series of student-written content for LivingEd-Charlotte. These summaries cover topics originally presented by our faculty and guest speakers in our weekly Forum and Assembly. For more Assembly-related content check out our Second Thoughts posts.
https://www.lcgeducation.org/wp-content/uploads/2021/03/pablo-heimplatz-EAvS-4KnGrk-unsplash.jpg
1000
1500
Jonathan McNair
https://www.lcgeducation.org/wp-content/uploads/2021/02/logo_basic-website-300x94.png
Jonathan McNair
2021-03-16 13:30:00
2021-09-03 12:01:44
Assembly Summary: Achieving Godly Success