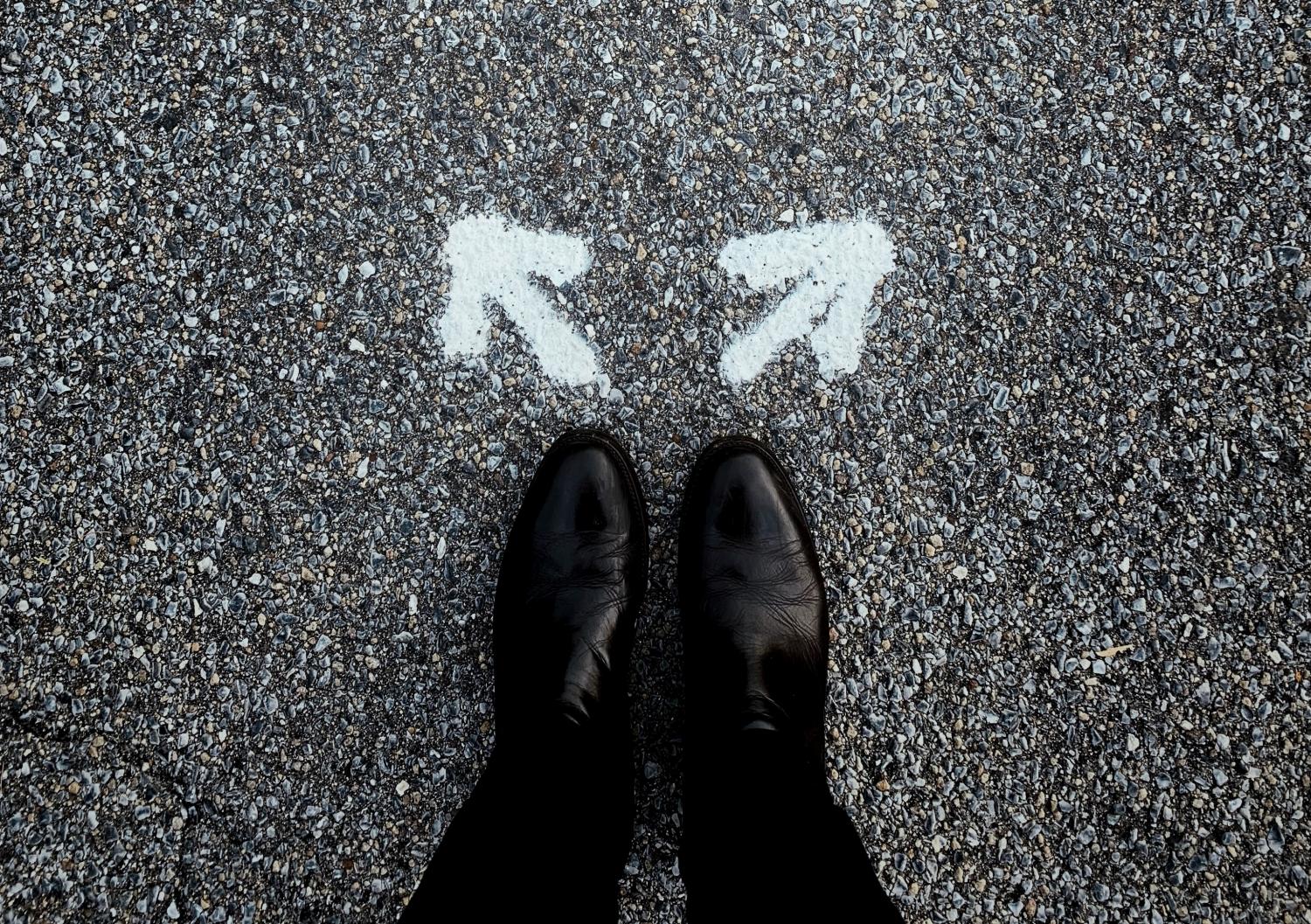 Assembly Summary: Your Choice
Author: Yolanda Watt | Student, Living Education – Charlotte, 2021-22
---
Estimated reading time: 3 min., 36 sec.
"What is involved in the choice you make?"
This was one of the thought-provoking questions that Mr. Peter Nathan asked. We students made a choice to follow God's way of life and also to be part of the Living Education program. As Mr. Nathan spoke on the importance of making godly choices, he looked at the Second Commandment. God has commanded us not to make idols, yet people make the choice to do just that. Moses warned the children of Israel in Deuteronomy 30:19, "I call heaven and earth as witnesses today against you, that  I have set before you life and death, blessing and cursing; therefore choose life, that both you and your descendants may live." Mr. Nathan explained, "We are given a choice of life and death, and if we choose life, we get blessings rather than curses." 
Two Paths
Mr. Nathan continued by saying that our choices will lead to one of two paths, which he termed as "Philosophy" and "Biblical." He made a comparison between the two choices, and it can be expressed in the table below:
Philosophical
Biblical
Rationality:
– Universal principles that supposedly guide human life
Revelation:
– God reveals truly universal principles to us, which are not based on what the human mind can deduce.
How to live the good life:
– Unity
– Completeness
– Abstract
– Mastery over our nature
How God wants us to live:
– God places limits on us.
– Particularity—the calling of God is not universal.
– Concrete
– Concerns eschatology—what happens after death
A closed universe where there is no spiritual input, provided mostly through evolutionary theory
An open universe wherein we pray to a Spirit Being who transcends the physical universe
Abraham Maslow's Self-Actualization Theory
Mr. Nathan then expanded upon the topic of the choices presented to us using the more widely known self-actualization theory. Mr. Abraham Maslow's theory is focused on the self. Maslow's beliefs are summarized by a pyramid, where the most basic human needs are on the bottom of the pyramid. The order for the pyramid, from bottom to top, is as follows: survival, security/safety, belonging, esteem/ego, and, finally, self-actualization. Maslow's pyramid fits perfectly into the philosophical way of life. In contrast, we are taught in Jeremiah 10:23 that man cannot guide his steps and is in need of God to do so. A comparison between Maslow's theory and the Bible's teaching is summarized in the table below:
| | |
| --- | --- |
| Maslow | The Bible |
| The spiritual is an afterthought. | The spiritual is the greatest reality |
| Relationships are built on security | Relationships are built on God's law |
| Security is our starting point | Security is our Father's problem |
Mr. Nathan admonished us that we should continue on the biblical path that leads to life by putting God at the center of our lives. A model illustrating the biblical way of life is a series of circles, the innermost circle being where God is. Following this innermost circle is one that is transpersonal, describing how we relate to God in terms of His laws. The third circle concerns our relationships and, finally, the fourth circle is based on practicality, dealing with business, social, and even survival needs.
Three types of knowledge man needs
Mr. Nathan also reiterated that Mr. Armstrong spoke about the three types of knowledge that man should have:
How to relate to the God Family
How to relate to fellow humans
How to deal with the physical
God desires for us to have a relationship with Him so that we can share His Kingdom. Our first priority is to seek God's kingdom and His righteousness, as shown in Matthew 6:33. "Righteousness is defined as a state of being right with God, and not something that we define for ourselves; we are to live in righteousness," admonished Mr. Nathan. Matthew 5:6 tells us to be hungry and thirst for righteousness. We must be careful of the choices we make and place our trust in the Eternal.
https://www.lcgeducation.org/wp-content/uploads/2021/10/jon-tyson-PXB7yEM5LVs-unsplash-1.jpg
1057
1500
Rebekah Ross
https://www.lcgeducation.org/wp-content/uploads/2021/02/logo_basic-website-300x94.png
Rebekah Ross
2021-10-21 09:41:00
2021-10-22 09:42:07
Assembly Summary: Your Choice