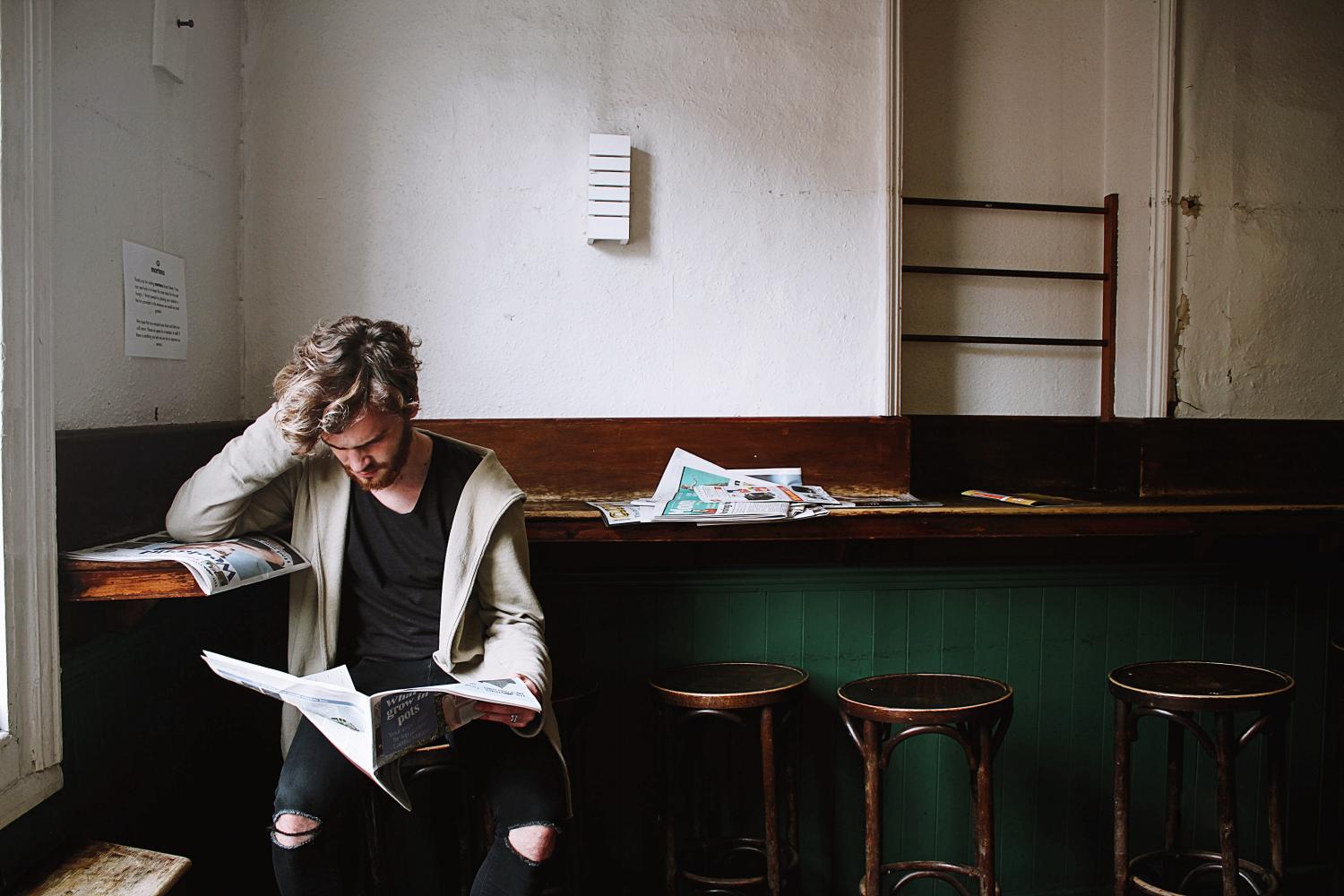 Second Thoughts: What News is "Good News"?
By Thomas White, Student at Living Ed – Charlotte
"We do have a biblical mandate to develop wisdom, to develop understanding, to develop discretion, knowledge. …we should be watching, learning from what happens around us." ~ Mr. Jonathan McNair
The concept of "News" has been around almost as long as humanity itself. Things have always happened, and people have almost always had to be told, so news isn't new. But our access to it certainly is. Now we have podcasts, more websites than we can possibly keep track of, scores of television channels, radio stations, that one uncle who always seems to know what's going on, and newspapers for the traditionalists among us. The vast number of available news sources can ironically make it more overwhelming to keep up with the world's endless shenanigans, at least for me. Fortunately, Mr. Jonathan McNair's Assembly this week offered ways to manage the myriad of news sources clamoring for our attention, in order to minimize the risk of being misled and focus our attention upon "good news."
"…the system is geared to get our attention, to catch our eye, to make scoops, and it's not from God's perspective."
If news is coming from humans, which it pretty often the case, then news is biased. As God's people, our task is to recognize its biases, and that all sources of worldly news have a slant. This being the case, we should always know the source of the news we keep up on, and consider the perspective of that source. Doing so enables us to read or listen with an awareness of the source's bias. Even a largely fact-oriented source is based on the tree of the knowledge of good and evil, and as such, it's going to contain just that: good and evil. Bits of both. As Mr. McNair pointed out, we should seek the most credible and objective news sources we can find (that one uncle probably isn't the safest bet), but accept that none of them will give us the unvarnished truth every time. It's tempting to just trust "conservative" sources and shun "liberal" ones, but is that really exercising discernment? Would Satan let it be that easy?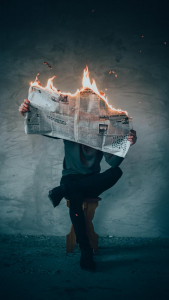 "We are not involved in politics, so be careful where you stand. Even though you don't vote, even though you may not go to the ballot box, you can still be political in your perspective if you're not careful."
We're also humans (crazy, right?), so we're also biased. That's unavoidable, so Mr. McNair suggested that we need to understand ourselves and recognize what our biases are, and why we have them. The most dangerous sources of "news" are out to manipulate rather than inform, and knowing where we are biased can protect us from having our emotions played with by certain topics. As Mr. McNair pointed out, we all need to be looking for God's perspective, not remaining content with our own, so it would probably be wise to ask members of God's ministry where they get their news from, and what they've noticed about those sources. Understanding our own perspectives, thinking critically about our sources of news, and keeping God's greater plan at the forefront of our minds can help us to "Watch therefore, and pray always that you may be counted worthy to escape all these things that will come to pass, and to stand before the Son of Man" (Luke 21:36).
https://www.lcgeducation.org/wp-content/uploads/2019/01/toa-heftiba-95457-unsplash.jpg
1000
1500
Rebekah Ross
https://www.lcgeducation.org/wp-content/uploads/2021/02/logo_basic-website-300x94.png
Rebekah Ross
2019-01-25 09:51:04
2019-10-07 14:53:57
Second Thoughts: What News is "Good News"?