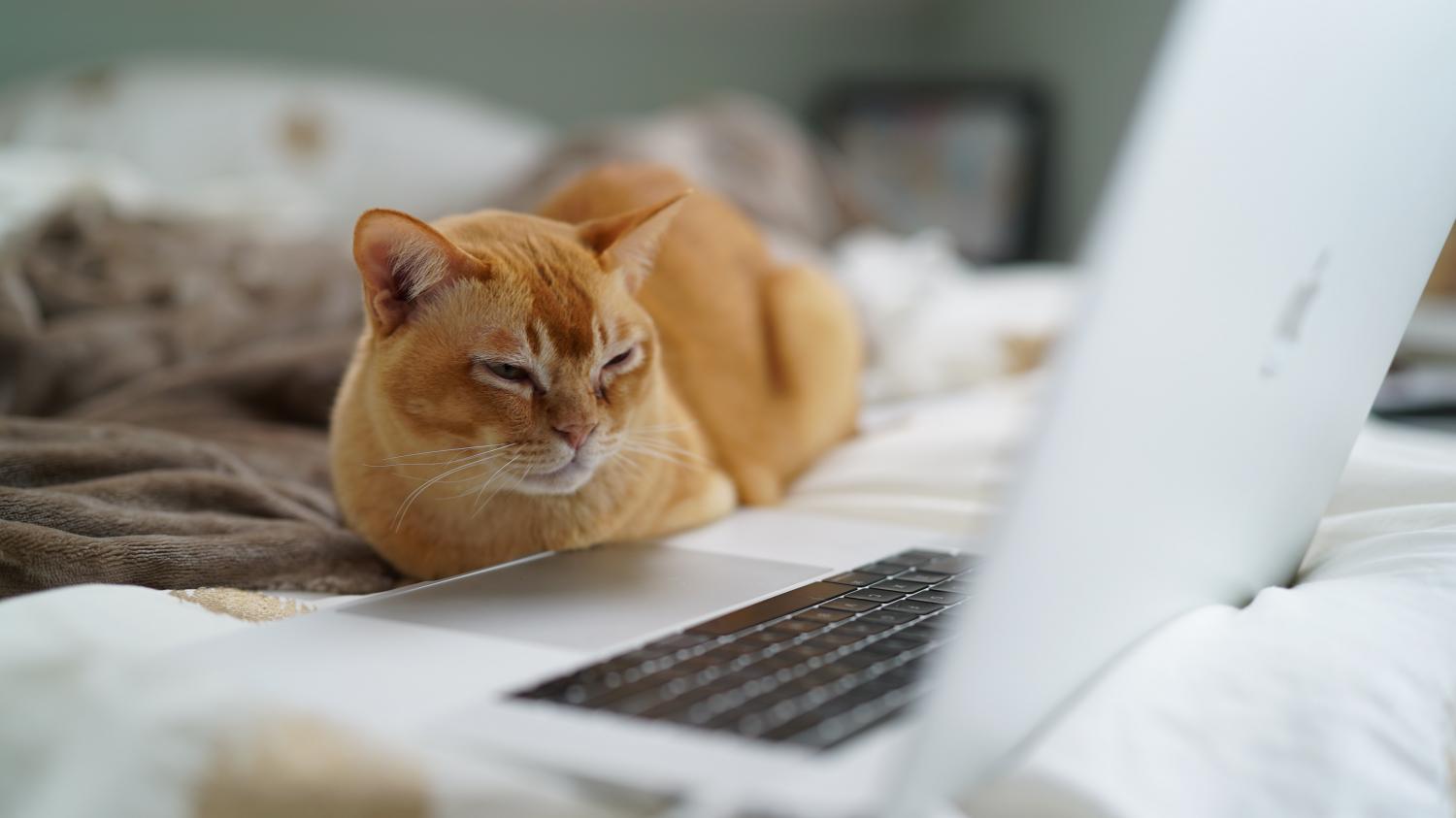 Second Thoughts: Set a Guard Over My Keyboard

By Thomas White, Student at LivingEd-Charlotte
"The social media in the Work is a good thing, a very good thing, and it's reaching a lot of people that we might not normally reach. Rightly used, social media are very helpful to millions of people in their daily communications…we should learn as much as we can, and then apply it, and then act with knowledgewhen we're using social media, either for the Work, or for other, personal use." ~ Mr. Dexter Wakefield

This week, Mr. Dexter Wakefield's thought-provoking assembly informed me that God's Church is actually more active on social media than I am, and I consider myself a fairly hip millennial. (That was a joke. Please never say "hip" to millennials.) The Living Church of God is on Facebook, YouTube, Twitter, and Instagram, and as Mr. Wakefield pointed out, there's a very good reason for this.  "Of the four main platforms that we use," Mr. Wakefield revealed, "we have over 700,000 followers." He went on to say that approximately 171,000,000 minutes of Tomorrow's Worldand Living Church of God video have been watched on YouTube. Even if you avoid social media like the plague, you have to admit that this is exciting! As God used radio to proclaim His message in Mr. Armstrong's day, He's now using social media and the broader internet to proclaim that same message in ours.
"Anonymity has its perils. … There's a huge amount of money associated with social media activity, and if you're going to avoid being taken advantage of, it's essential that you act with knowledgewhen engaging with such media."
But like sugar, alcohol, and croquet mallets, social media can be incredibly dangerous if used inappropriately, and Mr. Wakefield did not shy away from addressing its dark side. He described the "Social Validation Feedback Loop," which is essentially the addiction that develops when we feel internet-popular. I've experienced it myself; if I post on Facebook, and people start "liking" that post, the amount of time I spend on Facebook skyrockets. It feels good to be liked, and the minds behind Facebook, Instagram, YouTube, and Twitter are well aware of this. They want us to spend every evening entranced by our phones, because for them, that's advertisement revenue. As Mr. Wakefield repeatedly and poignantly said, we have to act with knowledge (Proverbs 13:16), with an awareness of how God wants us to spend our time. Do we apply the principle of moderation to our screen-fueled socializing?
 "People behave differently when they are anonymous. … They'll do hurtful things when they're anonymous. … And how much more so when they're typinganonymously? … When you use social media to communicate, just be sure you act with knowledge…"
If a random person on the street walked up and said, "Hi! Let's be friends", I would naturally be a bit suspicious. If that person wore a ski mask, I would be more suspicious, and probably run. As Mr. Wakefield pointed out, social media makes it possible for people to try to gain your trust while wearing fabricated identities as their ski masks, so socializing with people you've never met offline is usually a bad idea. Acting with knowledge means being careful about who we believe online, as well as being careful about what we put there. "Set a guard, O LORD, over my mouth," reads Psalm 141:3, and today, as Mr. Wakefield said, "mouth" could just as easily be "keyboard." The internet is a mixture of good and evil, and if we act with knowledge, God can keep us from the latter.
https://www.lcgeducation.org/wp-content/uploads/2019/02/catherine-heath-1309997-unsplash.jpg
843
1500
Rebekah Ross
https://www.lcgeducation.org/wp-content/uploads/2021/02/logo_basic-website-300x94.png
Rebekah Ross
2019-02-15 11:51:35
2019-10-07 14:51:38
Second Thoughts: Set a Guard Over My Keyboard