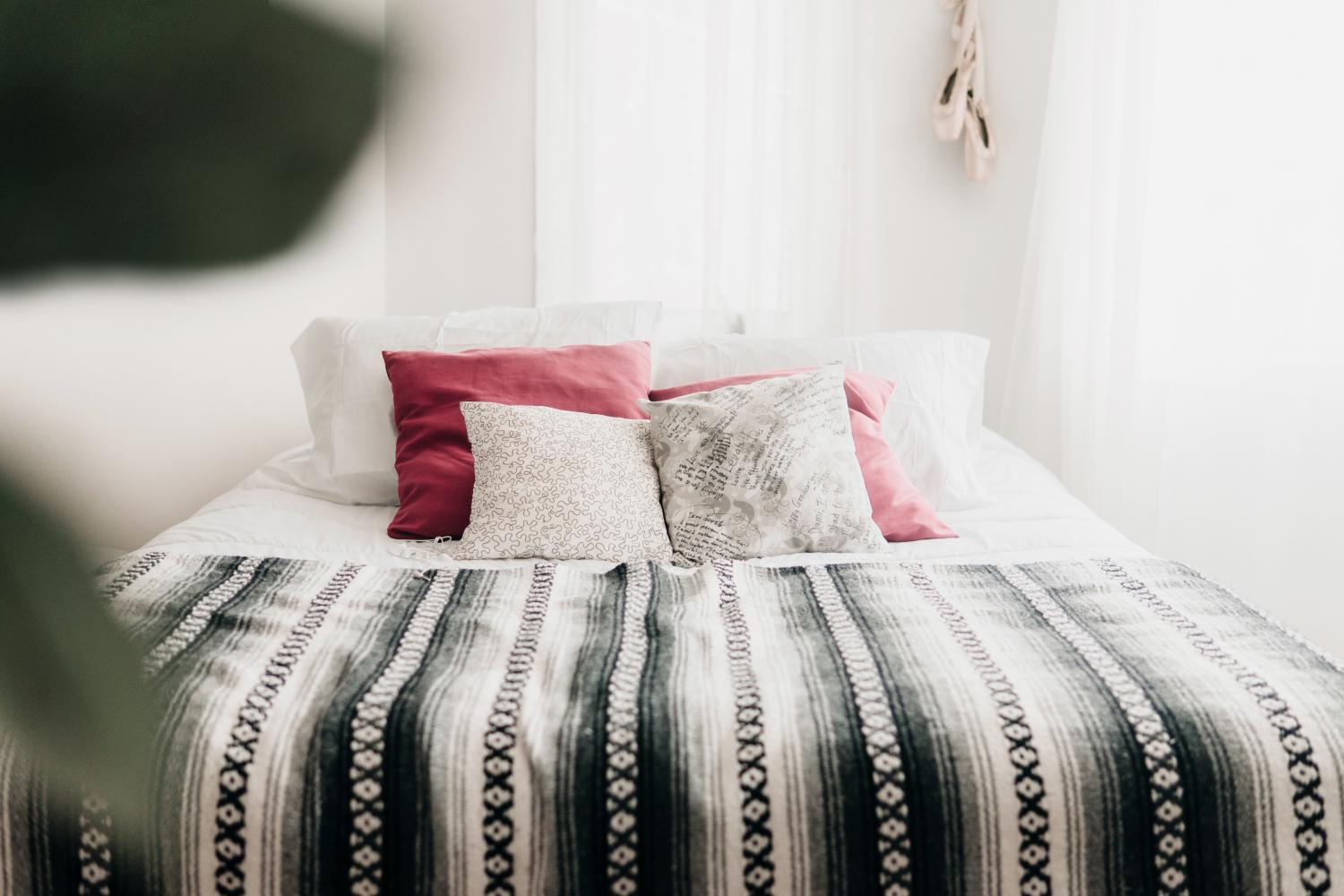 Second Thoughts: Christian Discipline by Making Your Bed?
Yesterday, the Living Education students had the opportunity and privilege to hear Mr. Richard Ames speak at our weekly assembly. He based the title for his speech "Make Your Bed and Practice Godly Discipline" from Admiral William H. McRaven's #1 New York Times Bestseller, "Make Your Bed: Little Things That Can Change Your Life…And Maybe the World". Mr. Ames expounded on McRaven's first two principles, discussing how beginning each day with a task completed, and making your bed every morning demonstrates discipline in your life. He explained the relevance of these principles for the on-campus students, illustrating with personal examples the disciplinary benefit of implementing even such a simple task as making your bed into your daily routine.
Continuing from the same theme, Mr. Ames described several different areas of discipline to consider, including discipline in education, in child-rearing, and in our spiritual life. As he deemed procrastination a common enemy for students, he disclosed his personal trick for combatting the proclivity to procrastinate as his "5-minute rule". Forcing yourself to take five minutes to begin, or complete a task, usually is enough to break the procrastination barrier. Even more important for Christians is the ability to develop Spiritual discipline. Mr. Ames encouraged the students to follow the example of Christ, to make prayer a priority in the morning routine. Making prayer a consistent commitment adds to our spiritual discipline, which is key to achieving our Christian goal. As he quoted entrepreneur and motivational speaker Jim Rohn, "Discipline is the bridge between goals and accomplishment," Mr. Ames advised the students, and all those in attendance, to stay disciplined in their work and study as we move forward in this first semester of Living Education.
Key Scripture reference – 1 Corinthians 9:24-27
https://www.lcgeducation.org/wp-content/uploads/2018/08/andrik-langfield-595774-unsplash.jpg
1000
1500
Rebekah Ross
https://www.lcgeducation.org/wp-content/uploads/2021/02/logo_basic-website-300x94.png
Rebekah Ross
2018-08-24 16:25:49
2019-10-07 15:01:06
Second Thoughts: Christian Discipline by Making Your Bed?