Featured Passage: Exodus 11-14
---
Even though Egypt was nearly destroyed, Pharaoh would not let Israel go. It would take one final dramatic blow to bring Egypt to its knees. This plague would strike so deeply into the heart of every Egyptian that they would demand that the Israelites leave. Every person, from servant to king, would suffer loss. Only the Israelites would be spared – if they followed God's special instructions. If they followed these instructions to the letter, they would remain unharmed. The Egyptians, on the other hand, would suffer greatly.  
Discuss: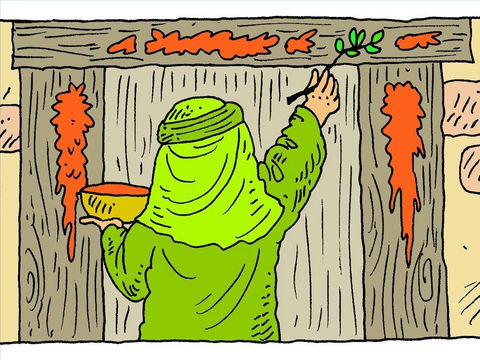 What was the last plague that God sent on Egypt?
God gave Moses instructions for the Israelites to follow in order to escape the plague. What were the Israelites commanded to do?
The night that God sent the plague is called the Passover because He passed over every household that followed His special instructions. Why do we still keep Passover today? How is it similar or different to the way the Israelites kept it in Egypt?
What other miracles besides the plagues did God use to lead the children of Israel out of Egypt?
Memory Challenge:
Exodus 14:13-14
And Moses said to the people, "Do not be afraid. Stand still, and see the salvation of the LORD, which He will accomplish for you today. For the Egyptians whom you see today, you shall see again no more forever. The LORD will fight for you, and you shall hold your peace."

---
---
https://www.lcgeducation.org/wp-content/uploads/2019/09/003-ls-passover.jpg
360
480
Rebekah Ross
https://www.lcgeducation.org/wp-content/uploads/2021/02/logo_basic-website-300x94.png
Rebekah Ross
2019-09-13 15:09:33
2019-10-07 15:17:19
Children's Bible Program – Level 2: Lesson 37 "God Gives Israel the Victory"