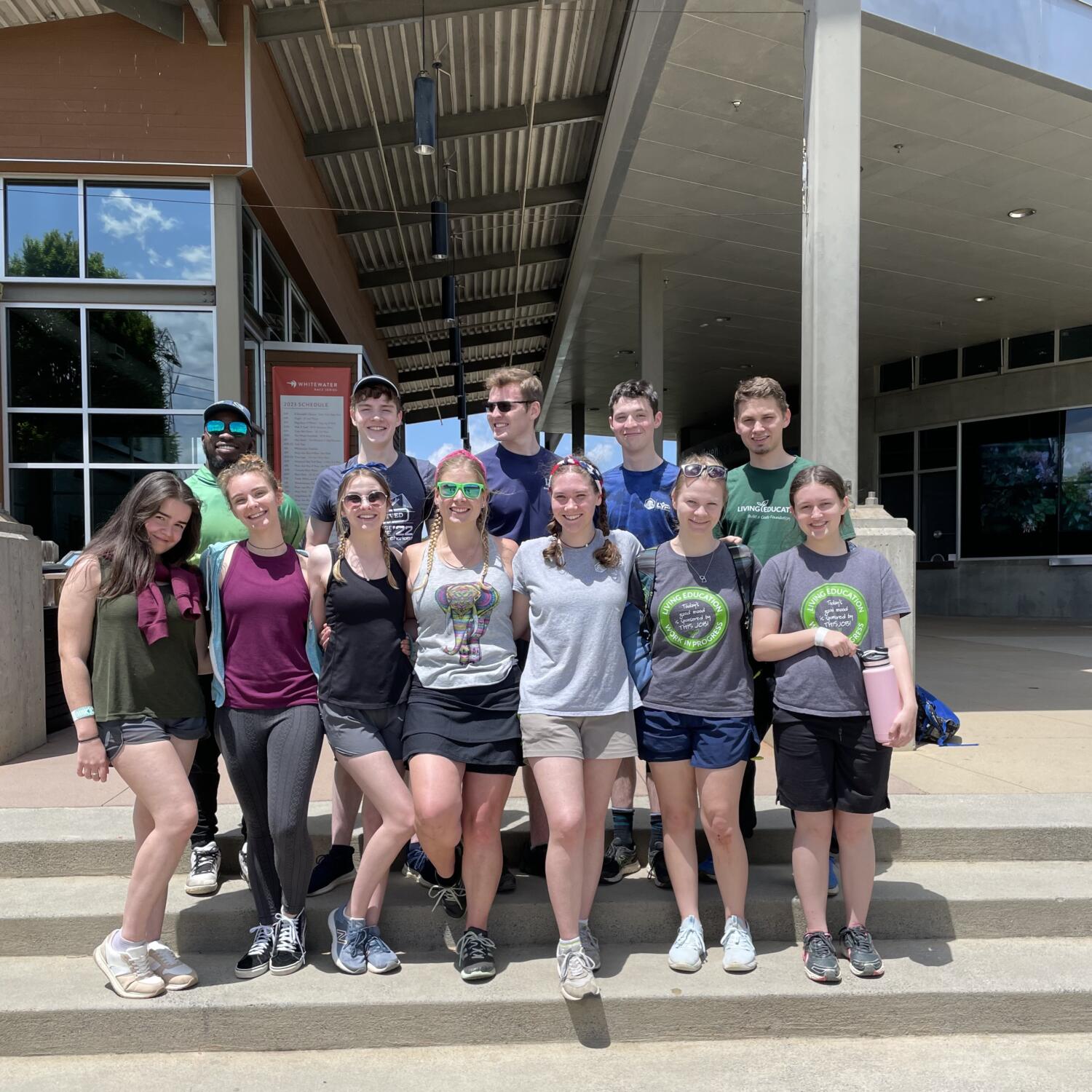 The Wheel Deal: Mountain Biking Activity
Author: Kaleb Johnson | Student, Living Education – Charlotte, 2022-23
---
Estimated reading time: 2 min.
Smartphone Users, Try our mobile friendly version!
Read about this year's tree-mendous mountain biking activity!
The Living Education–Charlotte students geared up for an exciting experience—a midweek mountain-biking adventure at the Whitewater Center in Charlotte! As the name clearly suggests, the Whitewater Center is famous for its biking trails. Kidding! Every year, at least one student thinks that the activity is whitewater rafting and not biking. However, the center does have over 50 miles of trails available for mountain biking, hiking, and running.
Raising the Stakes
The bike trails are ranked by difficulty—green means "easy," blue is "more difficult," and black is "very difficult." Having mercy on us, Mr. McNair picked a green trail, but easy is a bit of a relative term; it still took concentration and precision to ride on the narrow trails with steep turns and sharp hills.
To make things a little more interesting, Mr. McNair divided the students into three groups and gave them a task to complete: ride a three mile trail around a lake and take group pictures at specific points. He marked the trail map and selected team leaders who had to make sure that the group was in the right spot, adding a little map-reading challenge to the mix.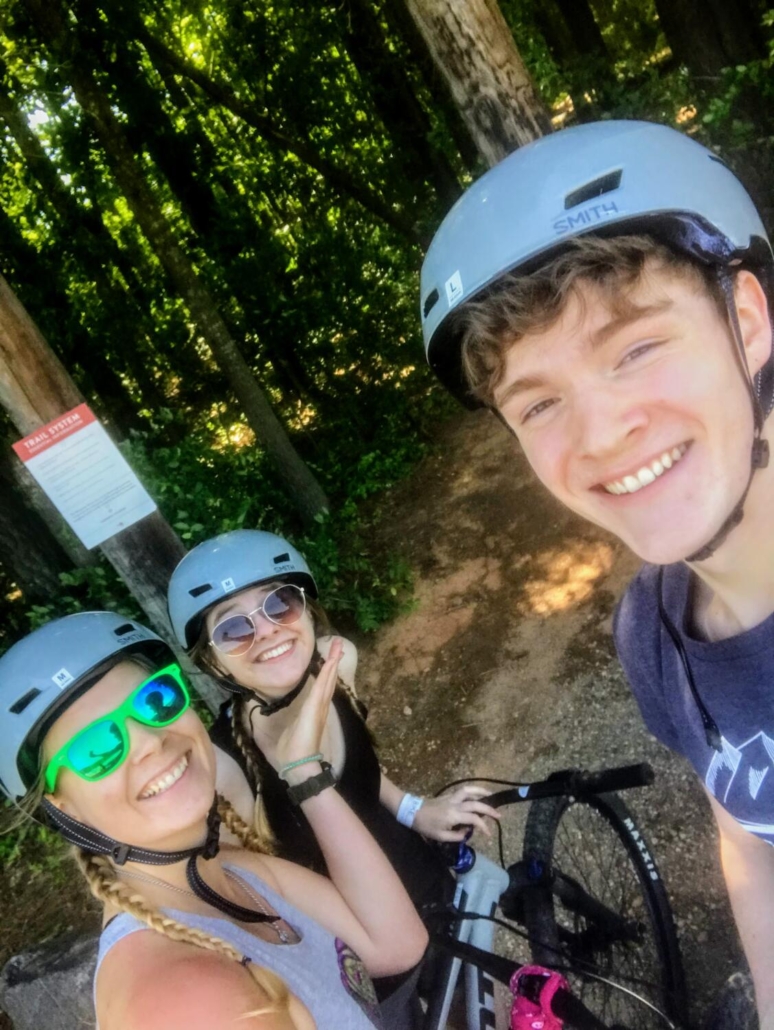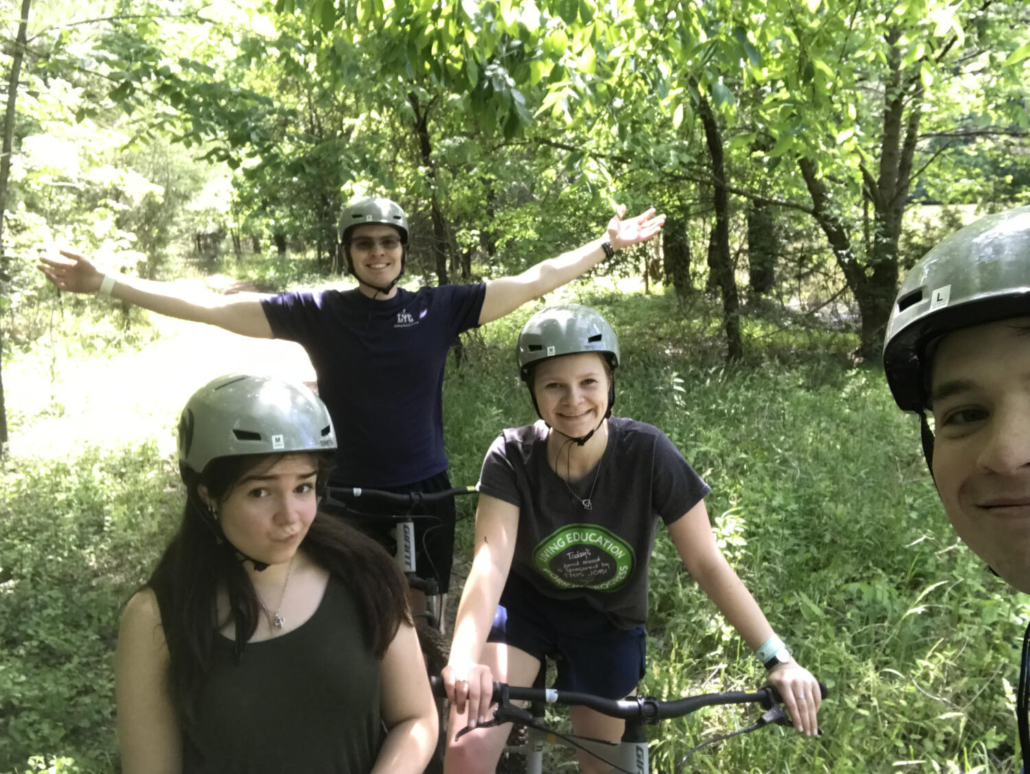 For a few students, this was their first time getting off the beaten path on a bike. It was certainly challenging learning to ride between the trees, rocks, and roots, but everyone got the hang of it, without too many crashes. By the end, we were all enjoying the thrill of cruising between trees, over hills, and through bumps.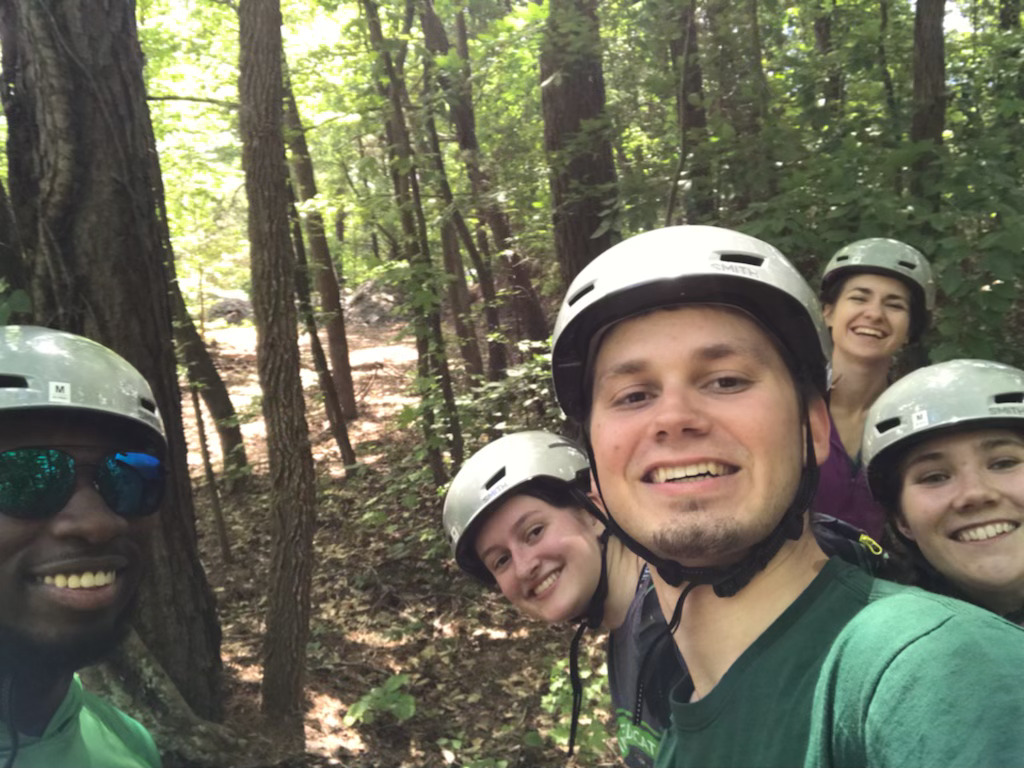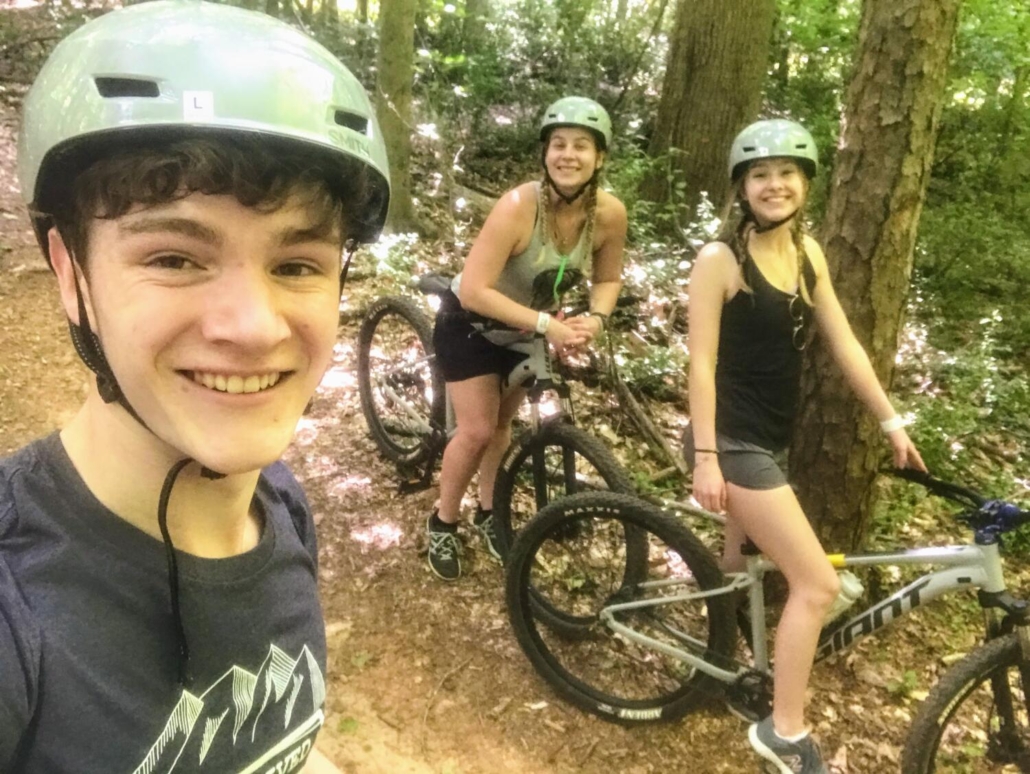 The team leaders did a nifty job navigating the trails and taking pictures at the right spots. When the challenge was done, the students had the chance to ride a few more trails around the Whitewater center. After several hours, the Living Education students packed up and headed home, pretty exhausted but with shared memories of a great new experience!
The last exciting event for the Living Education students was a music recital at a senior care center. Read about that here: 2023 Music Recital.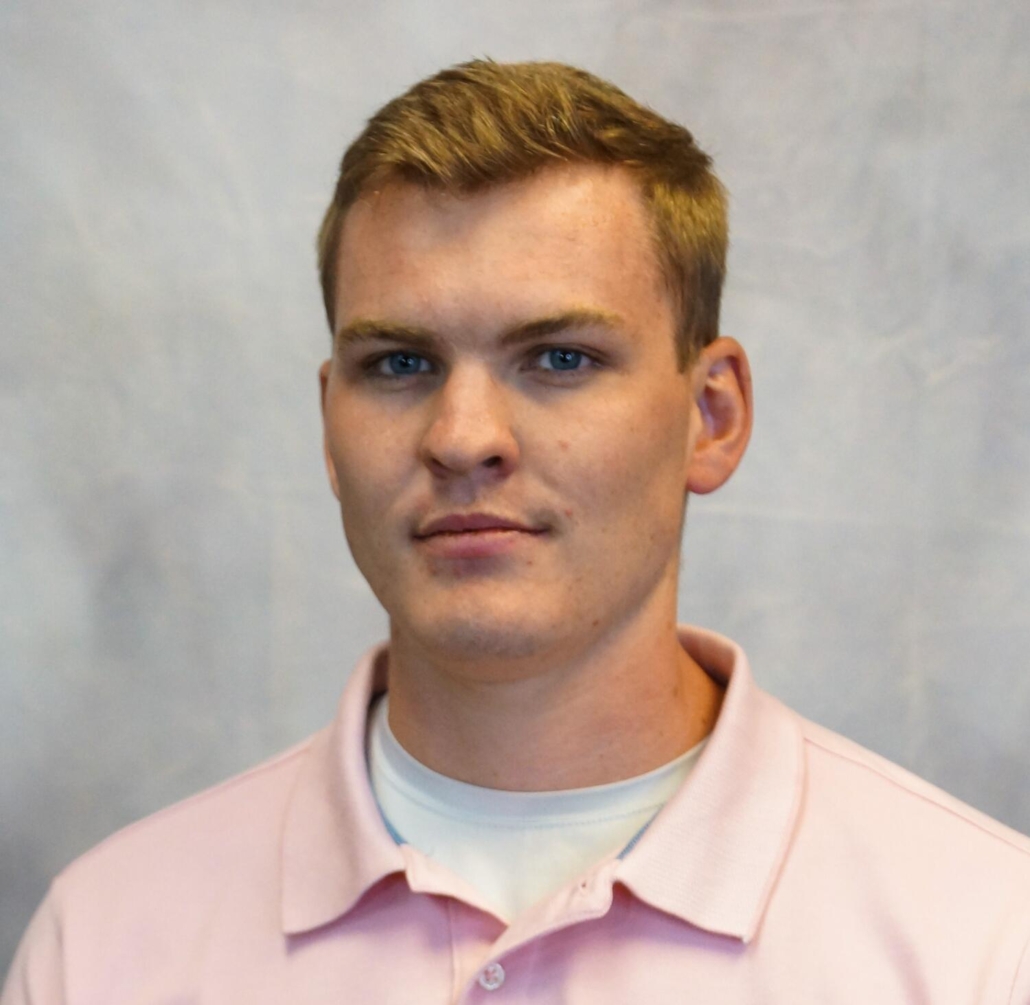 Kaleb Johnson is a student in the Living Education-Charlotte Program. He graduated with a degree in Chemical Engineering from the University of Alabama in Huntsville in the spring of 2022. In addition, Kaleb enjoys writing, video-making, trying new activities (anything and everything), playing chess, and debating (it's not arguing!) with people. He currently works in the Living Education department producing written content, videos, and helping with a variety of other projects. 
https://www.lcgeducation.org/wp-content/uploads/2023/05/FD282888-928D-4CAC-91CA-2BA6392838F1.jpg
1500
1500
Jonathan McNair
https://www.lcgeducation.org/wp-content/uploads/2021/02/logo_basic-website-300x94.png
Jonathan McNair
2023-05-12 13:00:00
2023-05-11 14:04:32
The Wheel Deal: Mountain Biking Activity