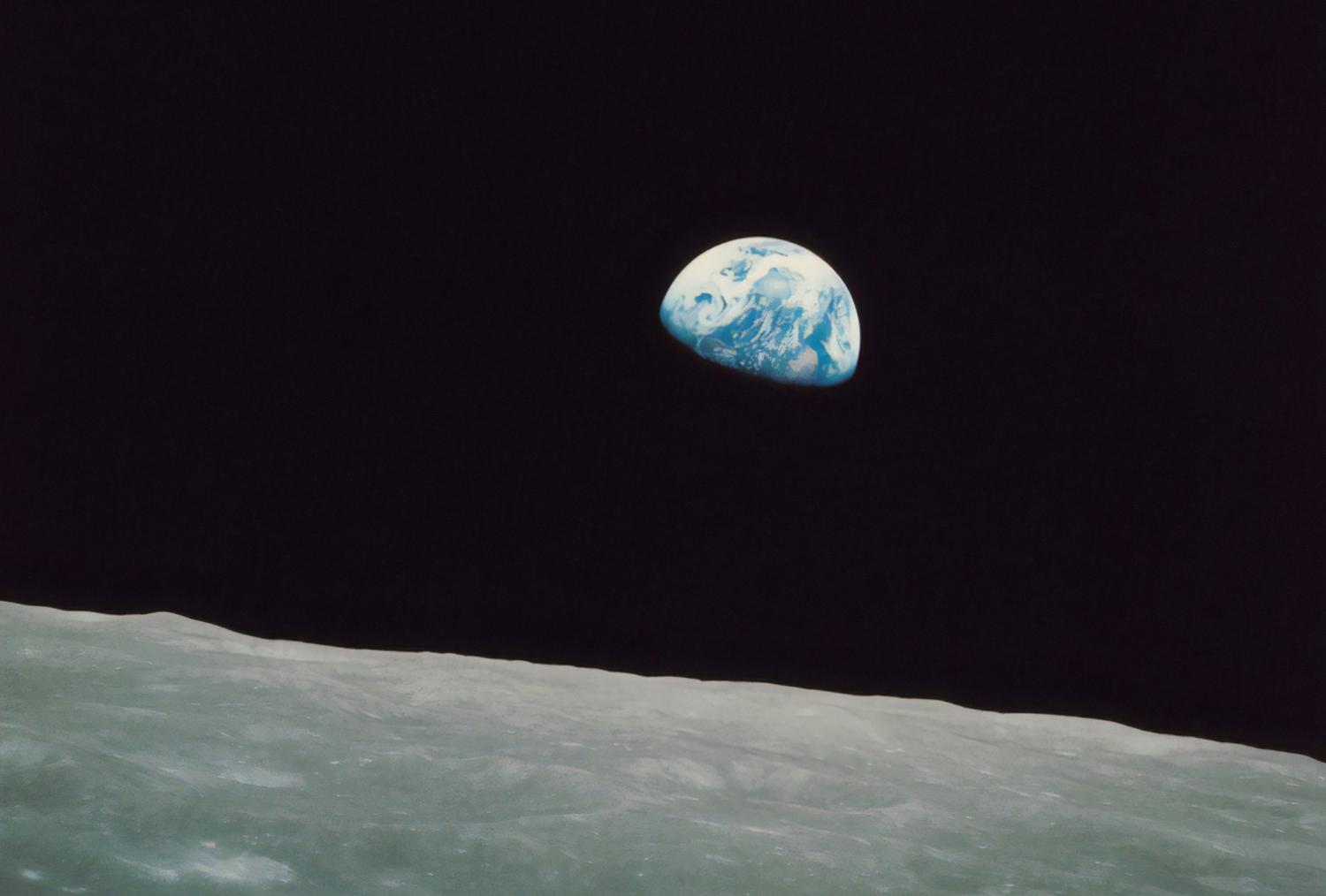 Assembly Summary: "The Privileged Planet"
Author: Yolanda Watt | Student, Living Education – Charlotte, 2021-22
---
Estimated Reading Time: 2 min. 30 sec.
In his recent lecture, Mr. Richard Ames referred to the forum lecture he gave about the mystery of life.
He briefly reminded us that life is complex and reiterated some of the designs that are present in life. Mr. Ames then referenced Mr. Dexter Wakefield's recent split sermon about God working with little things as well as big things. God can work with the smallest of cells, giving it all the machinery it needs to function. He also made big things like the universe, which has trillions of galaxies. Mr. Ames presented the documentary The Privileged Planet, along with his recommendation of the book of the same name by Jay Richards and Guillermo Gonzalez.
Privileged or not?
Mr. Ames contrasted the documentary with atheist Carl Sagan's belief that we are not privileged. Mr. Sagan is under the impression that our planet is just one blue dot in the vast trillions of galaxies and there is nothing special about the earth or about mankind. Yet The Privileged Planet shows that while we are a small blue dot in the vastness of the universe, there are many things that make the earth special. The earth is the perfect distance away from the sun to facilitate liquid water. If the earth was five percent closer to the sun, it would suffer the same fate as Venus, with high temperatures rising to nearly 900°F. If the earth was 20 percent farther away from the sun, carbon dioxide would form in the atmosphere, initiating the same type of ice and cold that is found on Mars.
Amazing features of our planet
The earth's crust varies in thickness from 30–40 miles. This helps to regulate the planet's interior temperature and shape the continents, among other things. This is one of the features needed for life to exist on earth. Human life requires a nitrogen-oxygen atmosphere (78 percent nitrogen, 21 percent oxygen, and 1 percent carbon dioxide). The atmosphere ensures a temperate climate, protection from the sun's radiation, and the correct combination of gasses necessary for liquid water and life.
The blessing of Earth
There are many more intricacies that make the earth a habitable place—no other planet has the specific and essential attributes that ours has. For this reason, we see that Earth is indeed a privileged planet. God created the earth specifically for life to dwell on it. He has not created other planets with this type of specification—perhaps because He is waiting for His sons to take care of that. Whatever His plan is for the universe, we are truly blessed and must be grateful to live on the privileged planet.
https://www.lcgeducation.org/wp-content/uploads/2021/12/the-new-york-public-library-gnTI0R9N0vA-unsplash.jpg
1014
1500
lcgadmin
https://www.lcgeducation.org/wp-content/uploads/2021/02/logo_basic-website-300x94.png
lcgadmin
2021-12-16 15:15:00
2022-01-14 11:20:20
Assembly Summary: "The Privileged Planet"