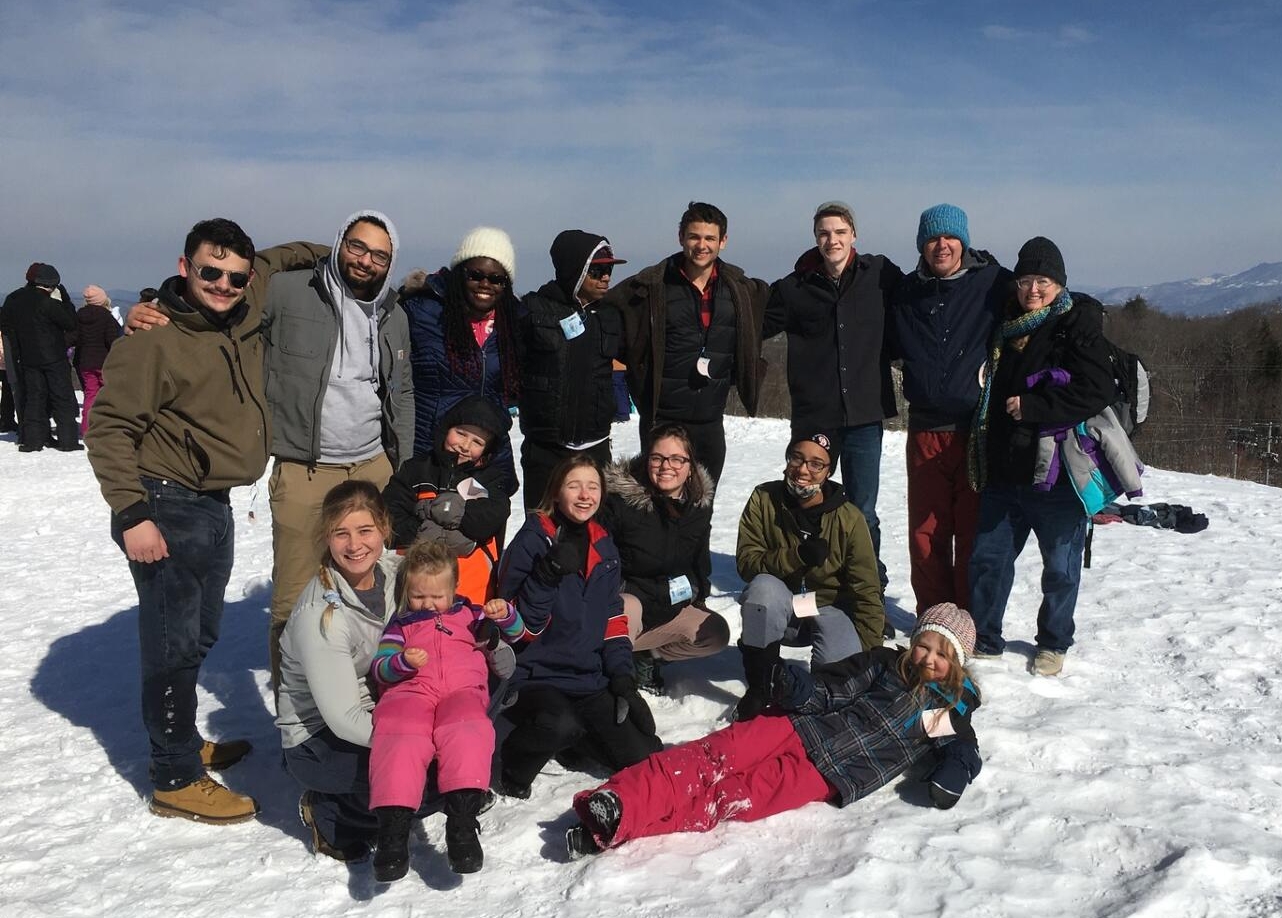 Student Life: Fun in the…Snow!
Author: Caanin Fausone | Student, Living Education – Charlotte, 2021-22
---
Estimated Reading Time: 2 min.
On January 28th, 2022 this year's Living Education students embarked on a journey west to the scenic mountains of North Carolina.
The journey up to the mountains was somewhat precarious with forecasted snow hitting earlier than predicted and the windy roads being mountainous. That said, the risk was well worth it as each foot gained in elevation correlated directly to beautiful scenery and cleaner air. The destination on the first day of travel was a large classically rustic home nestled in the forest of the Appalachian mountain range. The accommodations were spacious and the atmosphere cheery as the LE students settled in and claimed which bed was who's. With this task accomplished they moved on to the true question of the night, what was for dinner?
Dinner, headed by this year's lady students, was a delicious and nutritious taco salad (which I myself had plenty of) with all the fixings and toppings. The conversation was lively and good-spirited and continued into the wee hours of the night. Breakfast the following day consisted of bagels, oatmeal, and other assorted items, and the Sabbath was spent relaxing, with plenty of reading and nature walks.
That afternoon, Mr. Jonathan McNair (the Living Education program director) gave an informative and inspiring sermonette about our brethren in Southeast Asia and the struggles they are going through in wake of the political and social unrest ravaging the area. This was followed by an inspiring sermon regarding our walk with God in the face of adversity in which he challenged us to consider how we would act if we were all alone in our walk with God. "It all starts with one person," Mr. McNair emphasized, highlighting Noah as one of many great biblical examples of individuals who walked in the way that God directed.
https://www.lcgeducation.org/wp-content/uploads/2022/02/Snow-day-e1645202281622.jpg
918
1282
lcgadmin
https://www.lcgeducation.org/wp-content/uploads/2021/02/logo_basic-website-300x94.png
lcgadmin
2022-02-18 11:39:58
2022-12-06 11:15:28
Student Life: Fun in the…Snow!