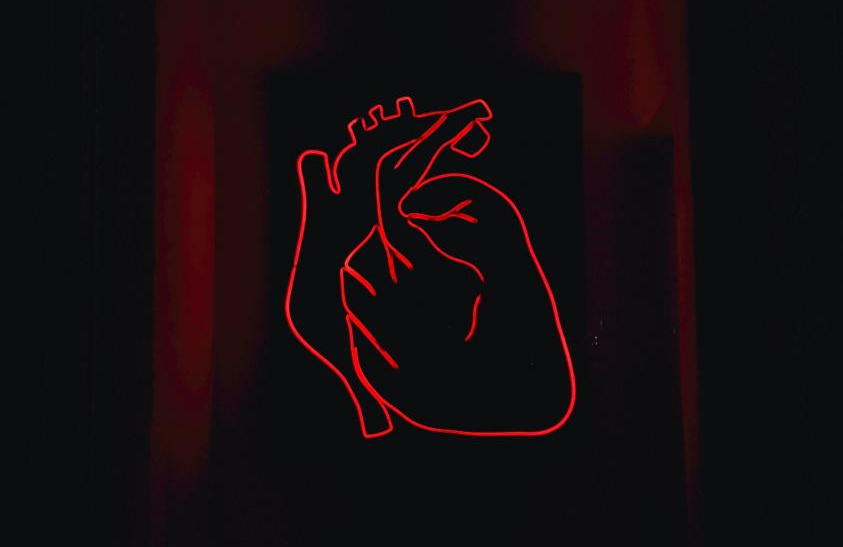 Forum Summary: The Heart of the Matter
Author: Juliette McNair | Student, Living Education Charlotte 2021
---
Estimated reading time: 3 minutes, 57 seconds.
Mr. Michael Aviles pastors five congregations across the New England region. Mr. Aviles grew up in the Worldwide Church of God. He told the students he remembered people's various reactions to the growing apostasy in the Church in the 90s. Some were confused, some were ignorant of the changes, some were angry—at God, a minister, or Mr. Armstrong—and some were even glad.
Years ago, when Mr. Aviles was thirteen years old, he was sitting in church next to his father as a leading minister preached what would have previously been considered heresy. As the sermon progressed, he explained his father became more tense and upset with what was being preached. "When the sermon ended, the congregation broke out in applause. I can just remember the look on my dad's face." A common question for many members who remained loyal to the truth is How can people who understood the truth turn away and embrace the changes so quickly? He said, "The answer is not so simple."
Spiritual Maturity
In Ephesians 4:11-16, Paul defines that the purpose of government and order in the Church is edification. "The reason God has structure is so we can have strength and confidence and we won't be tossed about." And edification leads to spiritual maturity. "… for the edifying of the body of Christ, till we all come to… the measure of the stature of the fullness of Christ…." Mr. Aviles pointed out spiritual maturity is not immediate. It's a lifelong process. But maturity is what can prevent one from being deceived—not only by false leaders or straying members but by oneself.
Self-Deception
"When you think of apostasy in the Bible," Mr. Aviles asked the students, "Who comes to mind?" Korah's rebellion against Moses and Aaron is one example (Numbers 16:1-3). Mr. Aviles said, "Notice the argument of Korah. They weren't saying, Let's disobey God." They said instead, "You take too much upon yourselves, for all the congregation is holy, every one of them…" They thought they were the good guys. "Self-deception leads to blindness." Self-deception also leads one to think they are acting for God, not against Him. When Saul offered a burnt offering without Samuel, he felt he had no choice (1 Samuel 13:5-12). "He deceived himself into disobeying God."
How to Keep Our Hearts Close to God
The deeper problem, Mr. Aviles explained, is the heart. "If our heart is in the right place, God leads us to truth." Mr. Aviles gave the students five keys for keeping their hearts close to God.
"Always remember it's God's righteousness, not our righteousness." God does not call people because of their merit. The Pharisees, in Romans 10:1-3, were those who "being ignorant of God's righteousness, and seeking to establish their own righteousness, have not submitted to the righteousness of God." Mr. Aviles emphasized God gives His righteousness to Christians.
"Always remember it's God's strength, not our strength." Even Jesus Christ was overwhelmed in the Garden of Gethsemane (Matthew 26:37-39). Like Him, Christians shouldn't rely on their physical strength. Mr. Aviles quoted Isaiah 26:4, "Trust in the LORD forever, For in YAH, the LORD, is everlasting strength."
"Do not be overly self-confident. Instead, have confidence in God." The longer a person has been in the Church, the more susceptible they are to feeling overly confident, slipping into self-deception. Mr. Aviles said, "What God gives He can take away." Those with their hearts close to God recognize the truth of Proverbs 3:26: "The LORD will be your confidence…."
"Be patient, and develop the quality of longsuffering." Saul sinned because he was impatient and didn't wait for God's timing. Mr. Aviles defined longsuffering as enduring hardship. Sometimes, that means enduring offense. "God is longsuffering with us. He sees us not for what we are right now, but, ultimately, for what we will become."
"Be dedicated to continue to learn and grow spiritually." Mr. Aviles remarked, "We all know this in principle, but are we really applying it?" The spiritual tools of Bible study, prayer, meditation, and fasting are valuable mechanisms for continual growth. Reading the same passage of Scripture repeatedly is beneficial—even returning to a Living Church News article later can bring new understanding. "God will bring to light new things if you have the right attitude."
"As young people, the sooner you can identify the human nature inside you and beat it down, the better off you are."
Throughout Church history, heresy has crept in and caused apostasy and compromise. How can people turn away from what they once believed? Mr. Aviles said, "God knows. The more important question is, What do I need to do to make sure the same thing doesn't happen to me?" He concluded, "If our heart is looking to God, He will protect us from deception." This is the heart of the matter.
---
This post is part of our new series of student-written content for LivingEd-Charlotte. These summaries cover topics originally presented by our faculty and guest speakers in our weekly Forum and Assembly. For more Assembly-related content check out our Second Thoughts posts.
https://www.lcgeducation.org/wp-content/uploads/2021/03/alexandru-acea-RQgKM1h2agA-unsplash-e1615489235673.jpg
547
843
Jonathan McNair
https://www.lcgeducation.org/wp-content/uploads/2021/02/logo_basic-website-300x94.png
Jonathan McNair
2021-03-11 14:02:50
2021-09-03 12:02:41
Forum Summary: The Heart of the Matter