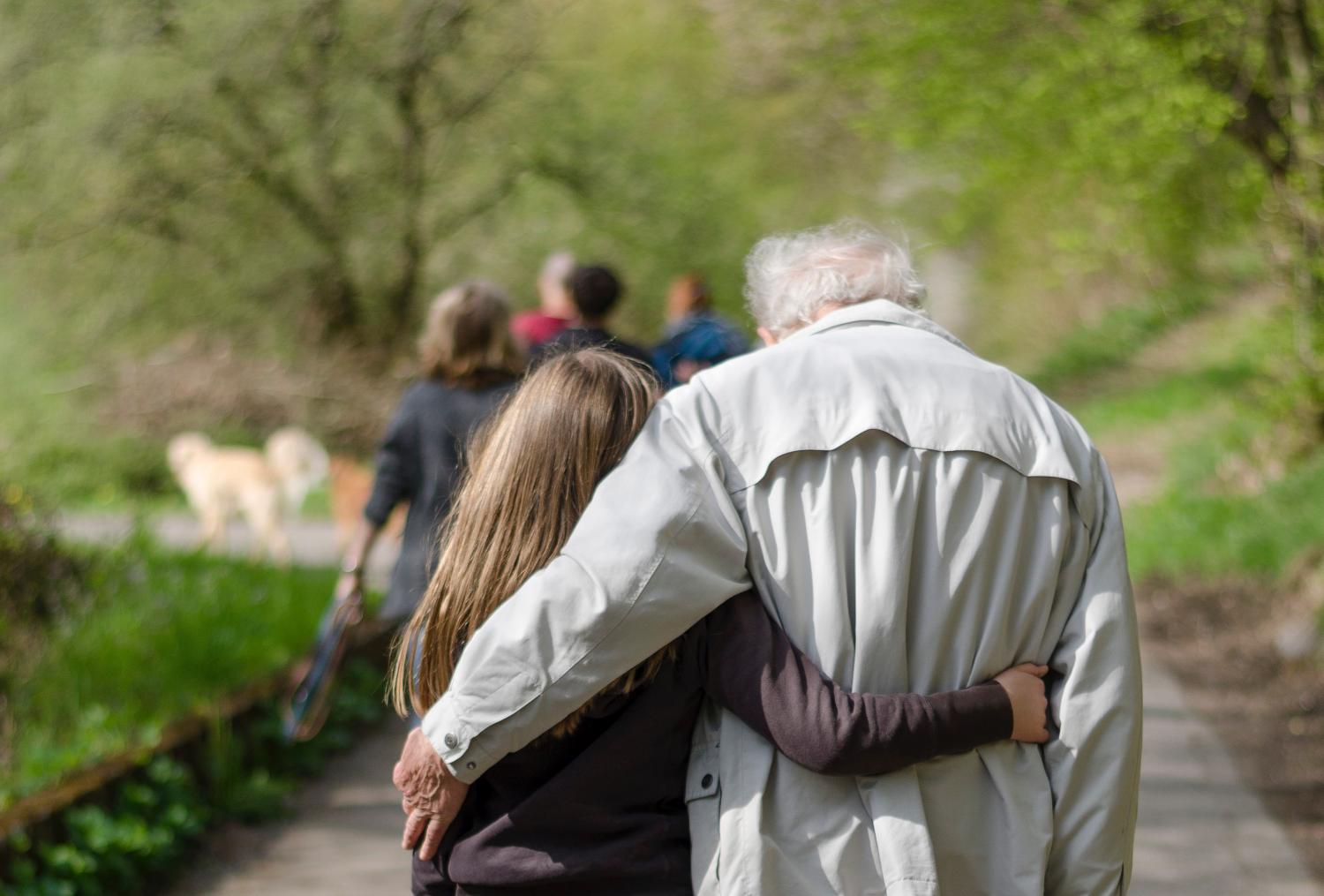 Digging Deeper: Old and Grayheaded

Author: Mr. Kenneth Frank | Faculty in Theology, Living Education
---
Estimated reading time: 6 min.
Did you know that a psalmist entreated God to not forsake him in his old age until he had proclaimed God's truth to the next generation?
He accepted his mission seriously by asking God to strengthen him in his final years so that God's truth would be perpetuated to future generations. Senior citizens have a responsibility by deed and word to convey God's truth to younger people who look to them as mentors and role models. This Digging Deeper explores this sacred responsibility to discover how God continues to work with people no matter their age or physical condition.
Our focus verses are: "O God, thou hast taught me from my youth: and hitherto have I declared thy wondrous works. Now also when I am old and grayheaded, O God, forsake me not; until I have shewed thy strength unto this generation, and thy power to every one that is to come" (Psalm 71:17-18 KJV throughout). This verse parallels a previous one: "Cast me not off in the time of old age; forsake me not when my strength faileth" (Psalm 71:9).
A song of the aged
Albert Barnes' Notes on the Bible introduces this psalm thus: "It is a psalm of great value as describing the feelings of a good man when he is growing old, and is an illustration of what there has been occasion so often to remark in this exposition of the Book of Psalms, that the Bible is adapted to all the conditions of human life" (e-Sword 13.0.0). The Bible is written for people of all ages. G. Campbell Morgan's Exposition on the Bible adds: "This is pre-eminently a song of the aged, and, like old age, it is reminiscent. The singer passes from memory to hope, and from experience to praise" (Ibid.). This psalmist explains that he has served the true God since his youth (Psalm 71:5-6). He then asks God to not abandon him now that he is older, as explained by Albert Barnes' Notes on the Bible: "Still keep me alive. Give me health, and strength, and ability to set forth thy praise, and to make known thy truth" (Ibid.).
The author understands he has a responsibility to teach the next generation about God and His plan, as explained by the NIV Biblical Theology Study Bible: "The psalmist knows that it was critical that the faith be passed down through the generations. God told the Israelites to teach their children of him at any time of day or night (Deuteronomy 6:7), and he stressed that each generation needed to enter into the covenant anew (Deuteronomy 5:2–3; 29:14–15; Joshua 24:25–27). It was not enough to be born an Israelite; each generation had to appropriate the faith for themselves, and it was the responsibility of the entire community to proclaim the faith boldly and to pass it down: parents, priests, and even the king (as here)" (Tecarta Bible App). This is the sacred duty of previous generations.
Albert Barnes' Notes on the Bible explains how this conveyed instruction benefits civilization: "Society thus makes progress. One generation becomes wiser and better than the one which went before it, and the experience of all ages thus accumulates as the world advances, enabling a future age to act on the results of all the wisdom of the past. Man thus differs from the inferior creation. The animals, governed by instinct alone, make no progress" (e-Sword 13.0.0). Seniors are to pass along life lessons to younger people that will save them time, effort, and suffering.
Blessings and Responsibilities
The Scriptures abound with God's promises to the elderly so that growing older should be a pleasurable time with a deep commitment to God, such as:
Psalm 92:12-14 "The righteous shall flourish like the palm tree: he shall grow like a cedar in Lebanon. (13) Those that be planted in the house of the LORD shall flourish in the courts of our God. (14) They shall still bring forth fruit in old age; they shall be fat and flourishing."
Psalm 37:25 "I have been young, and now am old; yet have I not seen the righteous forsaken, nor his seed begging bread."
However, there are also exhortations to this senior population:
Titus 2:1-5 "But speak thou the things which become sound doctrine: (2) That the aged men be sober, grave, temperate, sound in faith, in charity, in patience. (3) The aged women likewise, that they be in behaviour as becometh holiness, not false accusers, not given to much wine, teachers of good things; (4) That they may teach the young women to be sober, to love their husbands, to love their children, (5) To be discreet, chaste, keepers at home, good, obedient to their own husbands, that the word of God be not blasphemed."
Notice, that the elderly in a community, family, or congregation have an example to set and a duty to instruct younger folks with godly wisdom. However, it is equally important that the younger generation recognizes the value of instruction from their seniors, as explained by Henry Morris in his Defender's Study Bible: "This is a worthy prayer for all elderly believers, as well as a reminder to younger Christians that the older generation still has much to contribute to the present spiritual conflict in terms of accumulated experience and wisdom…A concerned Christian should continue to serve the Lord, in prayer if nothing else, as long as he has breath" (e-Sword 13.0.0).
Leave a godly legacy
As people age, they may become resentful about limitations and infirmities associated with aging, leading to complaints to others and even to God. The ESV Study Bible addresses this matter: "The book of Psalms readily confesses that the believer's life is full of many troubles and calamities and acknowledges that these are under God's control (you who have made me see [v. 20]); and since God governs these troubles, he can also relieve them (hence the confidence of vv. 20–21)" (Tecarta Bible App). But they must not forget that God has some form of service assigned to every believer for the younger generation and those that follow in future generations. We all create a legacy. We must decide whether it will be a godly one. We have the potential to produce an abundant harvest if we have sowed the seeds of good fruit.
Joseph Benson's Commentary of the Old and New Testaments provides us fitting food for thought in conclusion: "Those that have been taught of God from their youth, and have made it the business of their lives to honour him, may be sure he will not leave them when they are old and gray-headed, will not leave them helpless and comfortless, but will make the evil days of old age their best days, and such as they shall have reason to say they have pleasure in" (e-Sword 13.0.0).
https://www.lcgeducation.org/wp-content/uploads/2022/01/jana-sabeth-snDUMdYF7o8-unsplash.jpg
1015
1500
lcgadmin
https://www.lcgeducation.org/wp-content/uploads/2021/02/logo_basic-website-300x94.png
lcgadmin
2022-01-12 10:59:05
2022-01-25 12:29:42
Digging Deeper: Old and Grayheaded