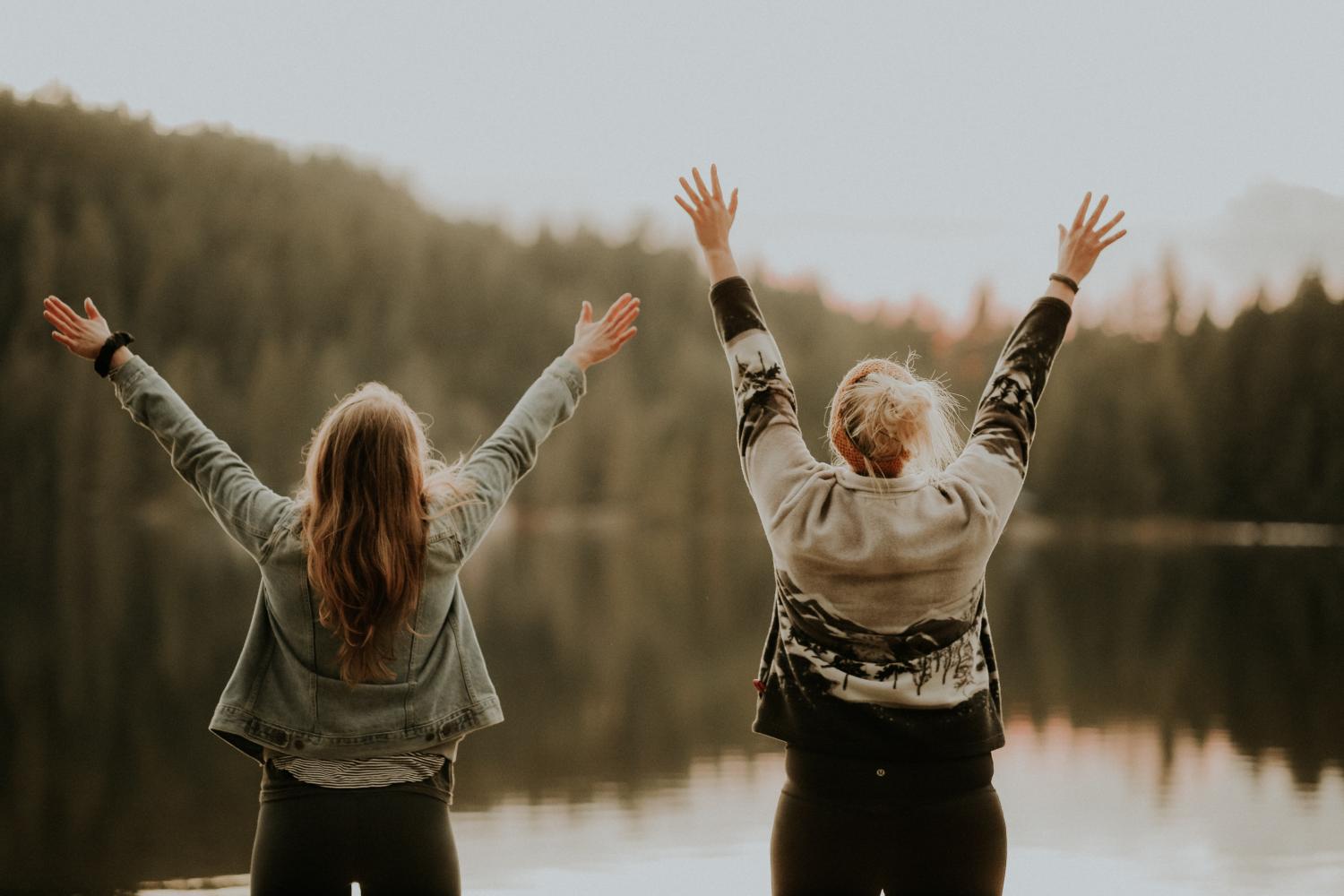 Digging Deeper: Mutual Submission
Author: Mr. Kenneth Frank | Faculty in Theology, Living Education
---
Estimated Reading Time: 8 min., 40 sec.
Did you know that Scripture teaches that Christians are to submit to one another in the fear of God?
Our age has become increasingly skeptical of authority figures. During the COVID-19 pandemic, some are losing patience with mask and distance mandates and recommendations from local officials. Regrettably, this reluctance to comply can endanger others' lives. What Scriptural admonition guides believers during this crisis? This Digging Deeper considers the words of the apostle Paul to offer a reassuring perspective for observant Christians.
Our focus verse is: "Submitting yourselves one to another in the fear of God" (Ephesians 5:21 KJV throughout). On the domestic scene, some Bible-reading husbands occasionally recite verse 22 from Paul that wives are to submit to their husbands in order to persuade their wives to surrender to their wishes. What they may not have realized is that the previous verse (v. 21) is God's command to every Christian to submit one to another in the fear of God – i.e., as an act of respect for the authority of God. Have you ever noticed how you can read a Scriptural section and yet its significance does not fully register on your mind?
Let this mind be in you…
Ephesians 5:21 parallels another passage of Paul to the Philippian brethren: "Let this mind be in you, which was also in Christ Jesus: Who, being in the form of God, thought it not robbery to be equal with God: But made himself of no reputation, and took upon him the form of a servant, and was made in the likeness of men: And being found in fashion as a man, he humbled himself, and became obedient unto death, even the death of the cross" (Philippians 2:5-8 KJV). Christ is our role model of submission. He gave up His personal "rights" to become our atoning sacrifice. He submitted to all legitimate authorities of His time – even those who killed Him.
Ephesians 5:21 serves as a "bridge" in this section of the Ephesian epistle. The ESV Study Bible explains: "Verse 21 is transitional, connecting with the previous section and leading to what follows. Submission is illustrated in various family relations in 5:22–33 (wives/husbands), 6:1–4 (children/parents), and 6:5–9 (servants/masters)" (Tecarta Bible App). Paul modifies some traditional first-century codes of behavior, as The NIV Cultural Backgrounds Study Bible clarifies: "Household codes instructed male heads of households how to rule wives, children and slaves; while continuing to uphold the call for subordinates to submit, Paul here goes beyond traditional expectations in calling for mutual submission (cf. general Christian servanthood to one another in Mk 10:42–45; Jn 13:14–15; Gal 5:13). This places Paul among the small proportion of ancient thinkers who valued mutual concern and sensitivity" (Tecarta Bible App). Notice how Paul reinterpreted these historical codes for believers.
The meaning of submitting
The word submitting is a keyword, as the ESV Study Bible explains: "Grammatically, 'submitting' is a participle in Greek and is dependent on the verb in v. 15. It explains further how to walk in wisdom (vv. 15–21 are one long sentence in Gk.)" (Tecarta Bible App). The NIV Study Bible takes this idea a step further: "The Greek grammar indicates that this mutual submission is associated with the filling of the Spirit in v. 18. The command 'be filled' (v. 18) is followed by a series of participles in the Greek: speaking (v. 19), singing (v. 19), making music (v. 19), giving thanks (v. 20) and submitting (v. 21)" (Ibid.). Mutual submission is essential in Christian spiritual wisdom.
The word submitting is expressed very positively, as The NKJ Study Bible notes: "The Greek word for submitting does not refer to being under the absolute control of another but to voluntarily placing oneself under the authority of another" (Tecarta Bible App). The Expositor's Dictionary of Texts by Sir W. Robertson Nicoll adds further: "It is a sacrifice of ourselves. Submission in the Christian sense is an act of strength and not of weakness; a victory and not a defeat; a victory over self, felt and realised" (e-Sword 13.0).
This Christian perspective on submitting is so contrary to unbelieving behavior. Human pride can consider itself autonomous and answerable to oneself alone, which is true of some in free democracies. This verse prohibits pride, egotism, and self-will, as The Cambridge Bible for Schools and Colleges explains: "The primary point in the spiritual ethics of the Gospel is humiliation; self is dethroned as against God, and consequently as against men. Here the special, but not exclusive, reference is to fellow-Christians" (e-Sword 13.0).
Contrary to the uninformed views of some, Christianity teaches that there are ranks of authority figures to whom Christians must submit. David Guzik's Enduring Word Commentary offers historical etymology to the word submitting: "The word submitting here literally means, 'to be under in rank.' It is a military word. It speaks of the way that an army is organized among levels of rank. You have Generals and Colonels and Majors and Captains and Sergeants and Privates. There are levels of rank, and you are obligated to respect those in higher rank" (e-Sword 13.0).
Subject to various authorities
Ellicott's Commentary for English Readers lists various authorities Christians are to obey: "The strong and frequent emphasis laid in the New Testament on subjection, whether (as in Romans 13:1-7; 1 Peter 2:13-17) to the civil powers, or (as here, in Colossians 3:18 to Colossians 4:1, and 1 Peter 2:18 to 1 Peter 3:7) to domestic authority, or (as in 1 Thessalonians 5:12-13; 2 Thessalonians 3:6; 14-15) to ecclesiastical authority, probably indicates some tendency, in the first exuberance of Christian liberty and enthusiasm, to disregard the wholesome restraints, laws, and conventions of outward life. Hence St. Paul's general caution here, prefatory to the more detailed teaching of subjection which follows" (e-Sword 13.0).
Cross-references reinforce these instructions:
"Likewise, ye younger, submit yourselves unto the elder. Yea, all of you be subject one to another, and be clothed with humility: for God resisteth the proud, and giveth grace to the humble" (1 Peter 5:5 KJV).
"Obey them [church authorities] that have the rule over you, and submit yourselves: for they watch for your souls, as they that must give account, that they may do it with joy, and not with grief: for that is unprofitable for you" (Hebrews 13:17 KJV).
What makes the difference for Christians is that their submission to these authorities is modeled upon their Savior's. The Popular Commentary on the New Testament, edited by Philip Schaff, notes: "Such submission is not cringing obsequiousness, which is always selfish; but it is opposed to rudeness, insolence, haughtiness, and kindred manifestations of unchristian temper. The relation to Christ involves humility, and only true humility can produce the submission here required. The example of Christ teaches the same lesson: 'The Son of man came not to be ministered unto, but to minister' (Mark 10:45)" (e-Sword 13.0).
Submitting with godly fear
The last part of our focus verse, "in the fear of God," is also critical for understanding. David Guzik's Enduring Word Commentary enlightens us: "In the fear of God: This is an important point, because Paul repeats the idea all through the extended section speaking about submission:
Wives, submit to your own husbands, as to the Lord.
Children, obey your parents in the Lord, for this is right.
Bondservants, be obedient to those who are your masters according to the flesh, with fear and trembling, in sincerity of heart, as to Christ.
The words in the fear of God describe what should be our motive for submitting to one another. We should submit to one other – see ourselves no longer in an individualistic way, but as a unit, as a company or a battalion – out of respect for God the Father and out of respect for Jesus Christ" (e-Sword 13.0).
The Expository Notes with Practical Observations on the New Testament by William Burkitt offers this commentary: "Learn hence, That where that noble and divine principle of the fear of God prevaileth in the heart, it will make a man conscientiously careful of his duty towards man: the fear of God in him will have both the force of a motive to quicken him up unto, and also of a rule to guide and direct him in, that submission, which, in obedience to God is due and payable to his neighbours" (BibleTime 3.0.1).
Today's highlighted passage is critical to the peaceful, loving, and smooth operation of a local church, as Albert Barnes' Notes on the Bible explains: "The general meaning here is, that Christianity does not break up the relations of life, and produce disorder, lawlessness, and insubordination; but that it will confirm every proper authority, and make every just yoke lighter. Infidelity is always disorganizing; Christianity, never" (e-Sword 13.0).
Christianity does not free believers from submissive behavior to due authority but refocuses it as service to God. As a fitting conclusion to our study, Kingcommments by Ger de Koning extends this point further: "We are connected to one another in the body of Christ, and also connected with Him. When we understand that, we would not want to raise ourselves above the other. There will be a healthy 'fear' not to dishonor Him with a mind of pride and rebellion. Only when I totally surrender myself to the glory of Christ and when I live with reverence for Him, I will be able to submit myself to the other" (BibleTime 3.0.1).
---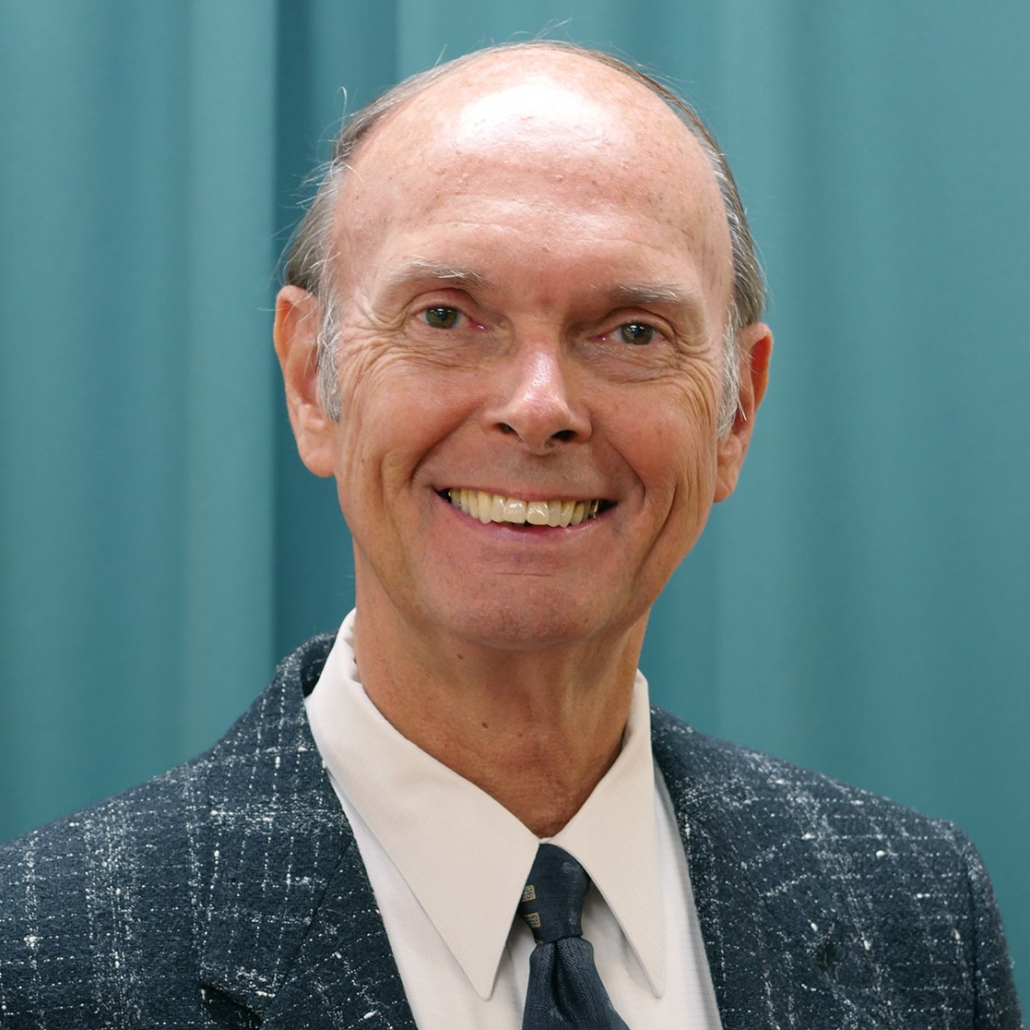 Kenneth Frank was born and raised in New Jersey, USA and attended Ambassador College, graduating in 1973. He served in the Canadian ministry from 1973-1999, after which he returned to the USA to pastor churches in Maryland, Virginia, and North Carolina for 15 years. Having earned a BA degree from Ambassador College he later earned a MA degree from Grand Canyon University before being assigned to the Charlotte office to teach at Living University, now Living Education. Currently, he teaches the Survey of the Bible course to the on-campus students and writes the Digging Deeper column for our online Bible study program. He is married, has four children, and seven grandchildren.
https://www.lcgeducation.org/wp-content/uploads/2021/08/priscilla-du-preez-zeqWK0n5PNM-unsplash.jpg
1000
1500
Rebekah Ross
https://www.lcgeducation.org/wp-content/uploads/2021/02/logo_basic-website-300x94.png
Rebekah Ross
2021-08-04 12:10:50
2021-09-03 14:27:46
Digging Deeper: Mutual Submission