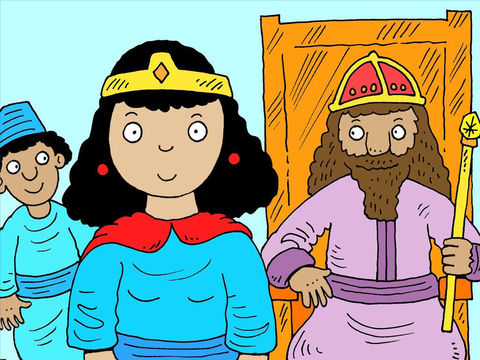 Children's Bible Program – Level 3: Lesson 54 "Esther Becomes Queen"
Featured Passage: Esther 1-2
---
After the declaration of Cyrus the Great many of the Jews who had been carried away as captives by the Babylonians, returned from captivity to Jerusalem. Under the new Medo-Persian empire some Jews, like the man named Mordecai, chose to stay in the land. Mordecai was raising Hadassah (Esther), a very beautiful young woman who had been orphaned. During this time, Queen Vashti had refused the king's command to come to him, and King Ahasuerus was searching the kingdom for a queen to replace her.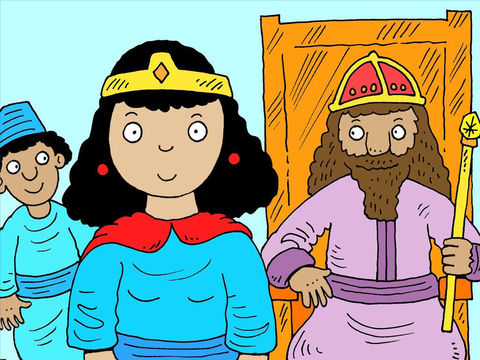 Discuss:
Why was King Ahasuerus angry with Queen Vashti? What did his advisors tell him to do about it?
Why do you think Esther was chosen to join the other young women in the palace? What special treatment was Esther given by Hegai, the custodian of the women?
How did the King honor Esther as his chosen queen?
Why do you think Mordecai told Esther not to reveal her Jewish identity?
What did Mordecai do to save the king's life?
Memory Challenge:
Esther 2:17
The king loved Esther more than all the other women, and she obtained grace and favor in his sight more than all the virgins; so he set the royal crown upon her head and made her queen instead of Vashti.
https://www.lcgeducation.org/wp-content/uploads/2020/05/015-rg-esther-1.jpg
360
480
Rebekah Ross
https://www.lcgeducation.org/wp-content/uploads/2021/02/logo_basic-website-300x94.png
Rebekah Ross
2020-05-06 17:11:19
2020-05-06 17:11:29
Children's Bible Program – Level 3: Lesson 54 "Esther Becomes Queen"