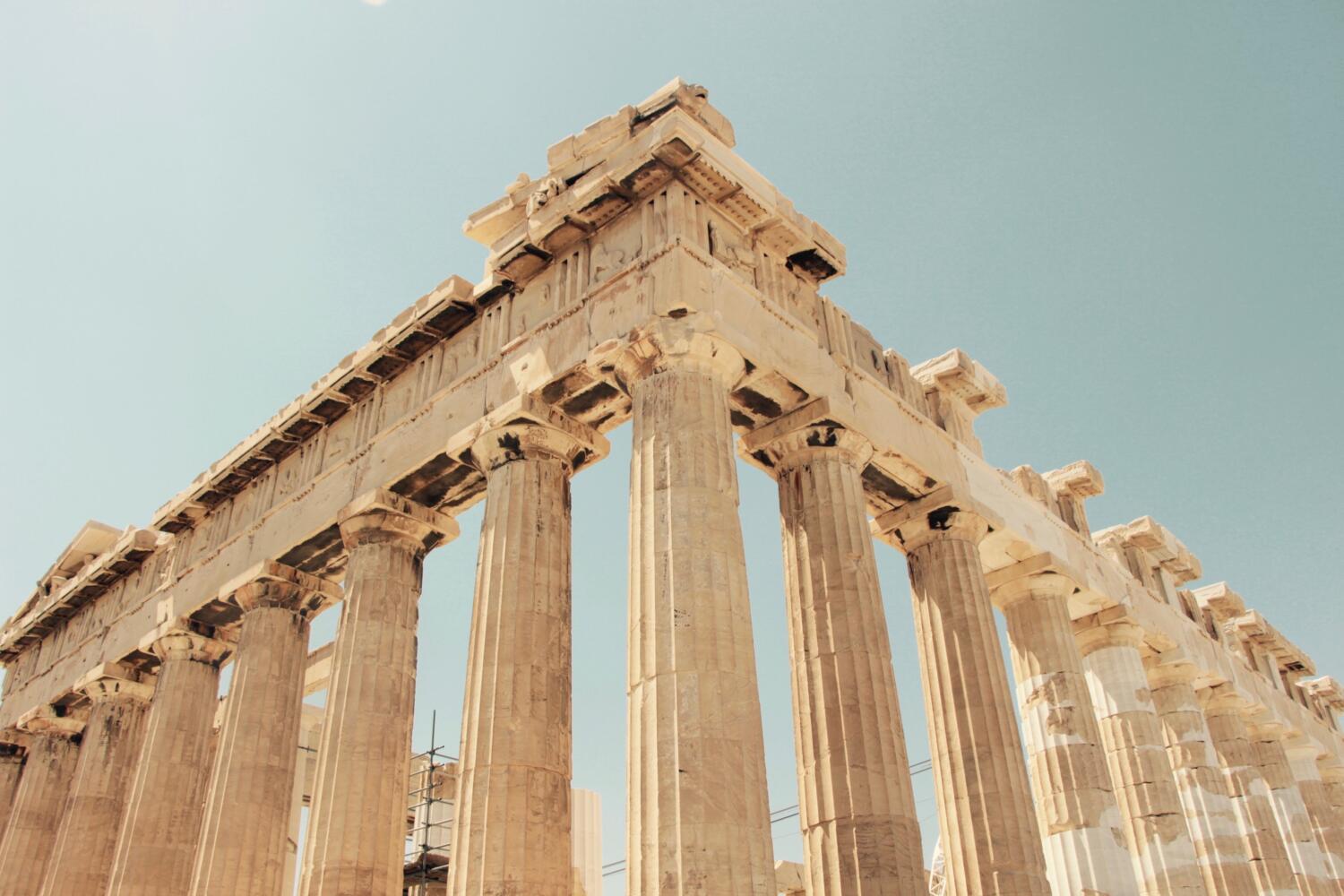 Assembly Summary: Invest in Your Pillars
Author: Juliette McNair | Student, Living Education Charlotte 2020
---
Estimated reading time: 1 minute, 16 seconds.
What Are Your Pillars?
Mr. Wallace Smith is the Executive Editor for the Living Church of God. Mr. Smith asked us what pillars we use to support our worldview. We all use a particular perspective to process everything in life. But the edifice of our worldview is constructed upon fundamental beliefs. Like the columns of the Parthenon, our beliefs support our worldview.
Mr. Smith warned us that we often build our worldview subconsciously. He joked, "Sometimes, my thoughts have a mind of their own!" If we are not intentional about constructing our worldview, we will eventually find our columns to be cracking under pressure. Then we have to tear down those inaccurate beliefs. Mr. Smith told us that we need to bring "every thought into captivity to the obedience of Christ" (2 Corinthians 10:5). If we have the right worldview, we can correctly process the many thoughts that flow into our minds. "Your worldview shapes the environment in which your thoughts flow."
Some columns can crumble and the roof will not collapse. Others are so fundamental that when they break, the entire complex falls.
Mr. Smith gave us three pillars that we need to support our worldview:
God exists

Jesus is the Son of God

The Bible is the inspired word of God
On these three convictions, a Godly worldview is established. Mr. Smith inspired us to invest in these pillars now when we have the time and the resources. "In the future, if your pillars are strong, you can support others when their worldview crumbles."
---
This post is part of our new series of student-written content for LivingEd-Charlotte. These summaries cover topics originally presented by our faculty and guest speakers in our weekly Forum and Assembly. For more Assembly-related content check out our Second Thoughts posts.
https://www.lcgeducation.org/wp-content/uploads/2020/11/hans-reniers-DELDTYAjPrg-unsplash.jpg
1000
1500
Jonathan McNair
https://www.lcgeducation.org/wp-content/uploads/2021/02/logo_basic-website-300x94.png
Jonathan McNair
2020-11-10 13:00:00
2021-02-16 17:20:49
Assembly Summary: Invest in Your Pillars