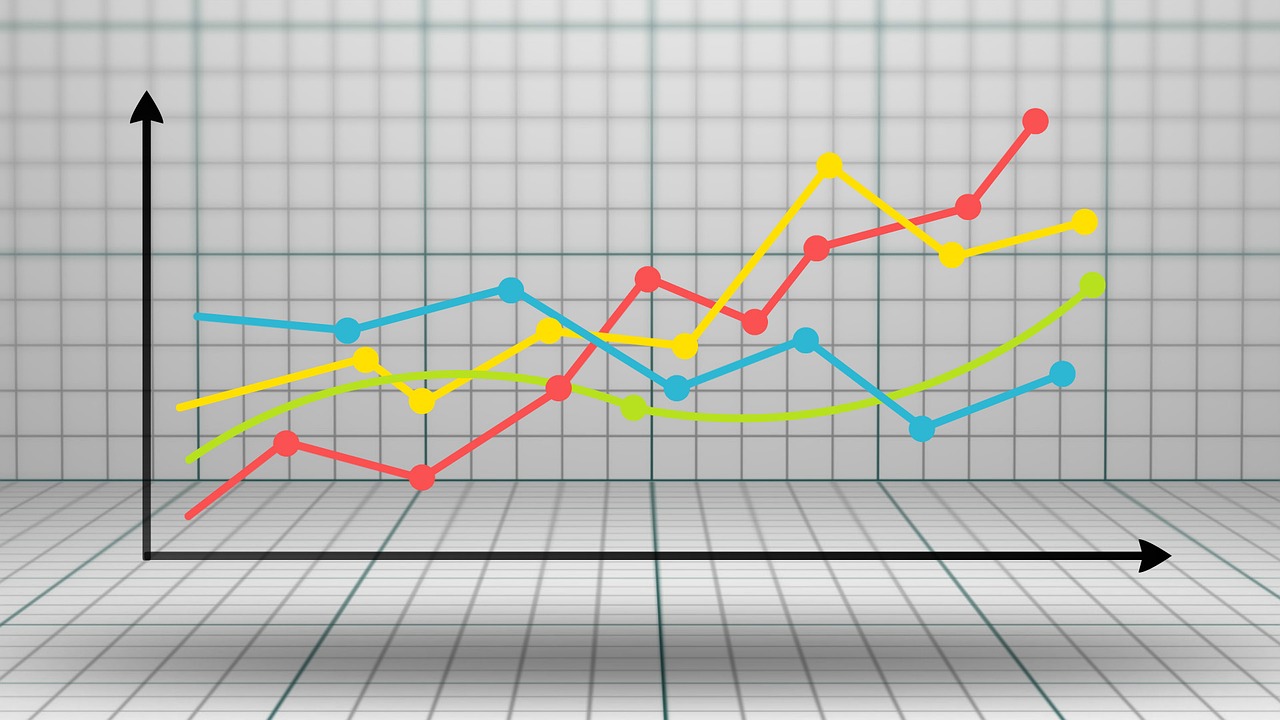 Assembly Summary: Church Administration—The Story in Stats
Author: Juliette McNair | Student, Living Education Charlotte 2021
---
Estimated reading time: 3 minutes, 57 seconds.
"I would like to talk today a little about something I've been a part of for some years." Mr. Rod McNair has worked as the Assistant Director of Church Administration (CAD) since 2005. He began, "I thought maybe the best way to do it is to tell the story in statistics."
"What is our mission in CAD?"
The Church's main goal is to preach the Gospel to the world (Matthew 28:18-20). But the second primary aim is to feed the flock. In John 21:15-17, Christ commanded Peter three times to care for His flock. Mr. McNair pointed out two different words are used in this passage for "feed" and "tend." The Greek word, bosko, means to pasture or feed,and poimaino, means to rule or govern. The mission of CAD is "to serve the ministry of God's flock in fulfilling the second commission of the Church, feeding the flock by providing coordination, communication, and administrative support."
0
Genesis 6:5-8 is the account of how Noah "found grace in the eyes of the LORD" in a wicked world. He was a "preacher of righteousness" (1 Peter 2:5), yet not one person was called and baptized through his ministry. Mr. McNair asked the students, "What was the first statistic? How many coworkers did Noah have?" He pointed to a single number projected on the whiteboard behind him. "Zero… We may get discouraged. But as we go through the statistics, I think it's good to keep things in perspective."
In an Assembly last semester, Mr. McNair discussed the Festival Office. Today, two other major components of CAD were covered: Tomorrow's World presentations and local ministry and churches.
Tomorrow's World Presentations
In years past, Mr. Armstrong went on preaching campaigns in cities all over the country, speaking at convention centers or large venues. These programs were advertised in advance, with titles such as, "A Voice Cries Out." In 2006, in LCG, several ministers proposed having pastors speak at local presentations. Since then, a system was developed for planning TWPs. Mr. McNair showed the students the chart that displays the process. At least eight weeks are required to coordinate the topic, time, venue, brochures, and invites for the meetings.
2.0%
To date, 30,164 people have attended 1,195 presentations in the U.S and around the world. In the U.S.A, about two percent of invitees attend. Outside America, 4.2 % of invited people attend. "It does seem to be that our people in this country are less interested in the message than people overseas." The top two topics requested from attendee surveys are prophetic topics (40-50% of requests) and the Holy Days (30%). Many who call and write Headquarters believe Tomorrow's World is purely a media effort. "The presentations show we are friendly, warm, and welcoming. They show we are a Church."
Local Ministry and Churches
There are 398 congregations worldwide. Over 160 of these are in the U.S.A. Last year, there were about 2,600 people under the age of seventeen in the Church—out of an average total of 12,000 members. "We do have a lot of older people, but we also have an awful lot of young people—about 20%." Since 1999, 5,950 people have been baptized. Mr. McNair mentioned, "Those are not all people who have grown up in the Church… There are still people being called today. There is still Work to be done."
5,986    
There are 5,986 prospective members, baptized members, and Church youth in the U.S, compared with 6,417 in ninety-one other countries. "Does this tell you anything about how God has blessed the U.S. materially—with the freedom of religion, the freedom of expression, and the ability to do the Work—with the ability to be the engine of the Work? What a blessing that God has allowed us to do the Work in this country… And it shows that we have a responsibility." 116 brethren are "scattered members." These are brave members who stand alone in their countries as pillars for the truth.
"… providing for the needs."
Since 2004, the Personal Correspondence Department has responded to 56,000 emails, calls, or letters. There are twenty volunteers who transcribe sermons for the hard of hearing—thirty-six deaf members receive these transcriptions. The transcriptions are translated into nine languages.
Feeding the Flock
Matthew 24:45-47 is the account of the "faithful and wise servant, whom his master made ruler over his household, to give them food in due season…." God commissioned the Church, like that servant, to feed and care for His household. Mr. McNair concluded, "If we put our focus and our attention on being a part of preaching the Gospel to the world and also supporting the back-end of what happens to people once they do come, God is going to give us so many more opportunities in the future, because we've been faithful with these very tiny opportunities."
---
This post is part of our new series of student-written content for LivingEd-Charlotte. These summaries cover topics originally presented by our faculty and guest speakers in our weekly Forum and Assembly. For more Assembly-related content check out our Second Thoughts posts.
https://www.lcgeducation.org/wp-content/uploads/2021/04/graph-3033203_1280.jpg
720
1280
Jonathan McNair
https://www.lcgeducation.org/wp-content/uploads/2021/02/logo_basic-website-300x94.png
Jonathan McNair
2021-04-20 13:30:00
2021-09-03 11:35:58
Assembly Summary: Church Administration—The Story in Stats