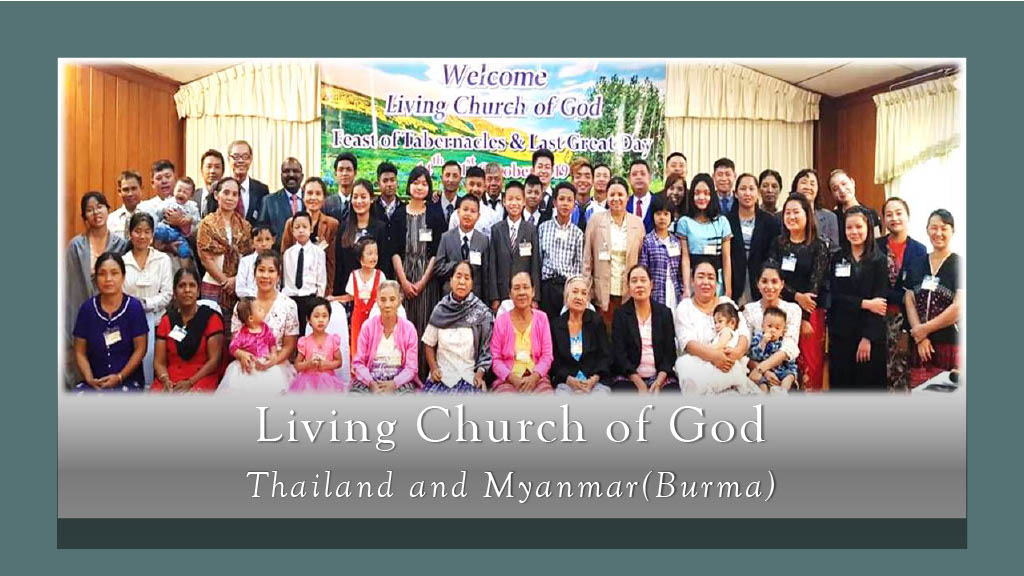 We Are Called to Be a Blessing
Author: Kaleb Johnson | Student, Living Education – Charlotte, 2022-23
---
Estimated reading time: 4 min.
In his forum presentation, Mr. Laybeh gave the Living Education students a glimpse into the new developments in the Work in Thailand.
First, he gave a little background about himself to the students. He was born in Myanmar but forced to flee at a young age and spent much of his childhood in Thailand. Later on, he moved to the UK and worked there for over a decade. But God had a plan for him, and that plan involved him returning to Thailand once again–this time to serve God's Work by preaching the Gospel and feeding the flock in Southeast Asia.
Preaching the Gospel
As Mr. Laybeh explained, the work began to register the Living Church of God in Thailand as a nonprofit organization back in 2016. It wasn't until 2018 that the Church received a Foundation Registration Certificate, and Mr. Laybeh was able to return to Thailand in the beginning of 2019 and spearhead the work there. Now, there are 36 booklets and 22 Children's Bible Lessons translated into Thai, and the Facebook advertising efforts in Thailand have generated 1,383 subscribers. In 2021, they began to process literature requests for Thai-based subscribers, and now have sent over 1,881 pieces of literature!
Feeding the Flock
Mr. Laybeh also gave an update on the congregations in Thailand and Myanmar. There are two congregations in Thailand, as well as two main congregations and scattered brethren in four locations in Myanmar. Unfortunately, the congregations in Myanmar cannot be visited at present, because of the ongoing crisis in that country. On a brighter note, Mr. Laybeh reported that they have baptized four people since 2019, and will hopefully baptize more when Myanmar reopens its borders.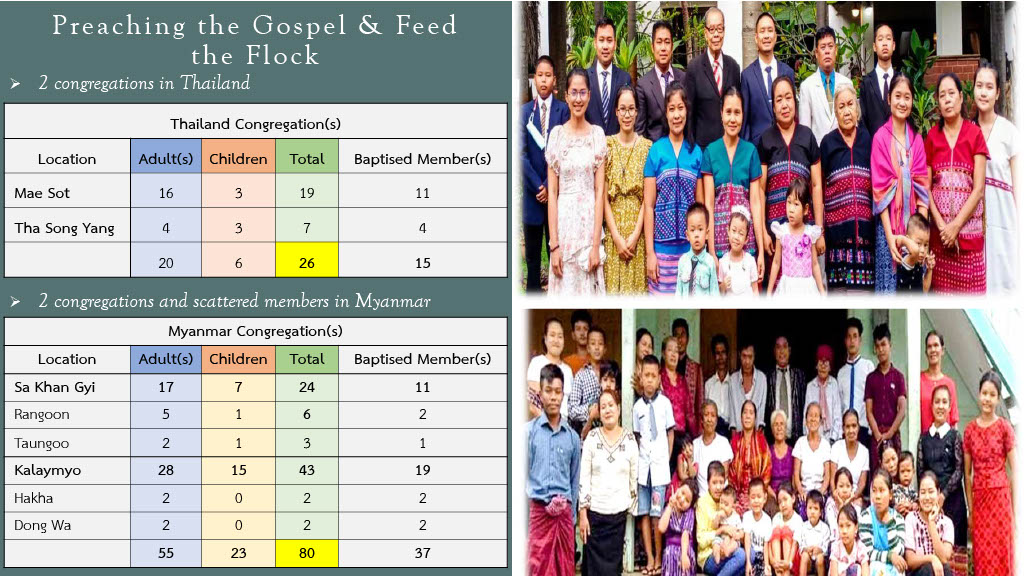 Current Situation in Myanmar
Mr. Laybeh explained the current crisis in Myanmar, which impacts the 80 brethren we have in that country. Hyperinflation and rising costs of living are threatening to drive the whole nation into poverty. Refugees continue to flee from Myanmar to Thailand, and many people live in fear daily. The brethren in northern Myanmar cannot connect to live-streamed services every week, but fortunately, those in the south can. Recently, the "Friendship Bridge" between Thailand and Myanmar over the Myawaddy River at the town of Maesot did reopen, but "there is no definitive indication of when the Military Junta will fully open the country." Mr. Laybeh pointed out that problems like this will only persist until the Kingdom of God is established on the earth; we should all be praying and hoping that day comes soon.
LCG Thailand Foundation Education Project
There is reason to be excited about the work in Southeast Asia. Mr. Laybeh introduced the LCG Thailand Foundation Education Project, a project that reminds us that we are called to be a blessing to the world. Since 2018, the project has taught English at local schools, beginning with an online English class. In 2019, the Education Project began to provide education supplies to various schools in rural areas.
Also in 2019, the Foundation began organizing an in-person teaching effort with the Maeku Municipality School, assisting the Thai teachers in an English class. A pilot program was done in late 2019 with two ladies from Australia. In 2020, Mr. Weston visited the Maeku School and explored the idea of having Living Education students assist the project. COVID interfered with this at the time, but as of 2023, the idea is being reintroduced!
Community Development Project
Mr. Laybeh pointed out that, as members of God's Church, we are "called to be a blessing," and this includes serving and helping in the community. He went through the Foundation's community development efforts. They help local communities with youth and family issues, warning against drug use and other matters that come up. In addition, the foundation works with the Tak Provincial Administrative Organization to help rural communities in times of emergencies and with basic necessities. They even work with the Social Development and Human Security Office in that province, assisting with emergency relief and Corporate Social Responsibility projects. Mr. Laybeh also highlighted the gardening project, which aims to give experience to locals in tending a garden. This small project points to the Kingdom of God, when all of Earth will return to a more agrarian life.
He finally concluded that we are not called into the Church by mere chance or coincidence—we are called for a reason, and that is to be a blessing by striving to do our parts in serving and giving hope to a dying world. As long as we are devoted to our calling, stay on course, and do not give up, we will eventually become a great asset to God to be used in accomplishing His Work on this earth.
The Living Education students also heard a forum from Mr. Rajan Moses—a pastor in Malaysia—encouraging us to look at all brethren around the world as family. Read about that forum here: God is a Family!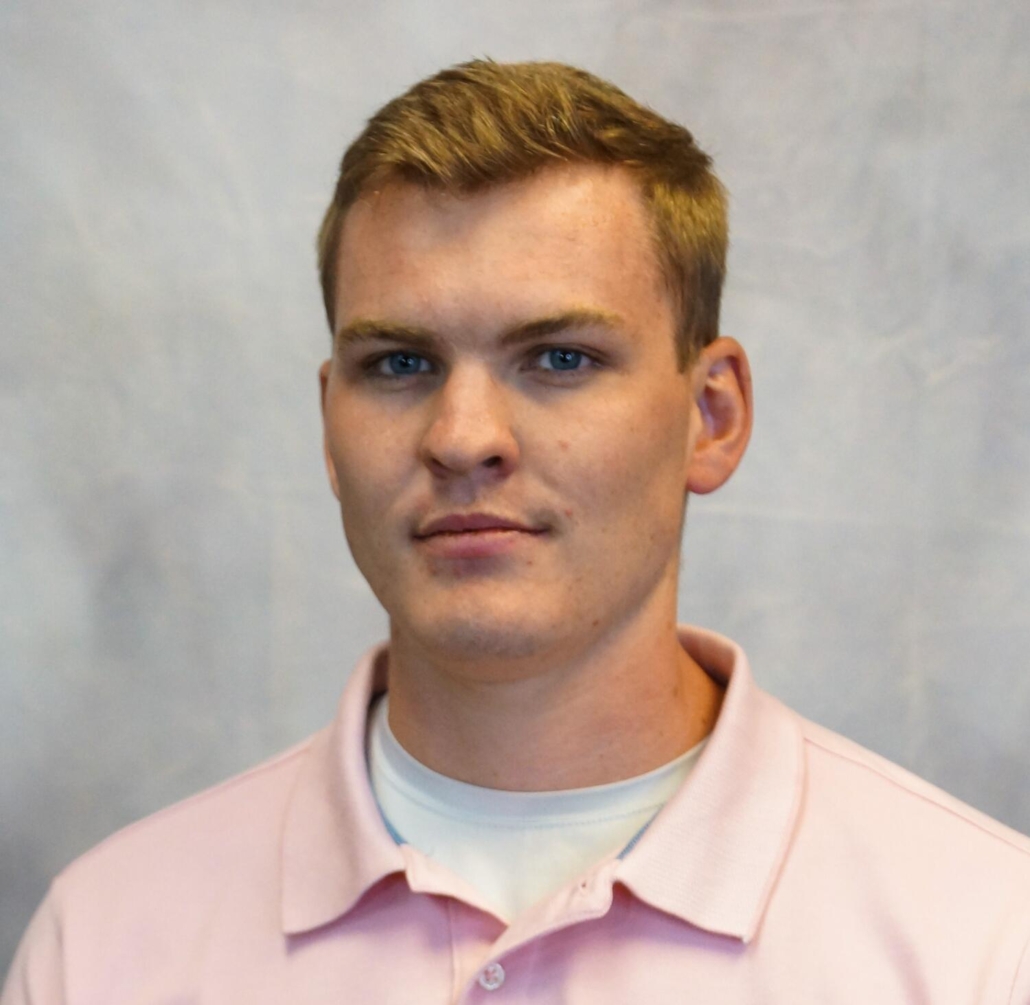 Kaleb Johnson is a student in the Living Education-Charlotte Program. He graduated with a degree in Chemical Engineering from the University of Alabama in Huntsville in the spring of 2022. In addition, Kaleb enjoys writing, video-making, trying new activities (anything and everything), playing chess, and debating (it's not arguing!) with people. He currently works in the Living Education department producing written content, videos, and helping with a variety of other projects. 
https://www.lcgeducation.org/wp-content/uploads/2023/02/22-06-LCG-THAILAND-BURMA-11024_1.jpg
576
1024
Jonathan McNair
https://www.lcgeducation.org/wp-content/uploads/2021/02/logo_basic-website-300x94.png
Jonathan McNair
2023-02-28 14:08:34
2023-03-30 16:30:21
We Are Called to Be a Blessing