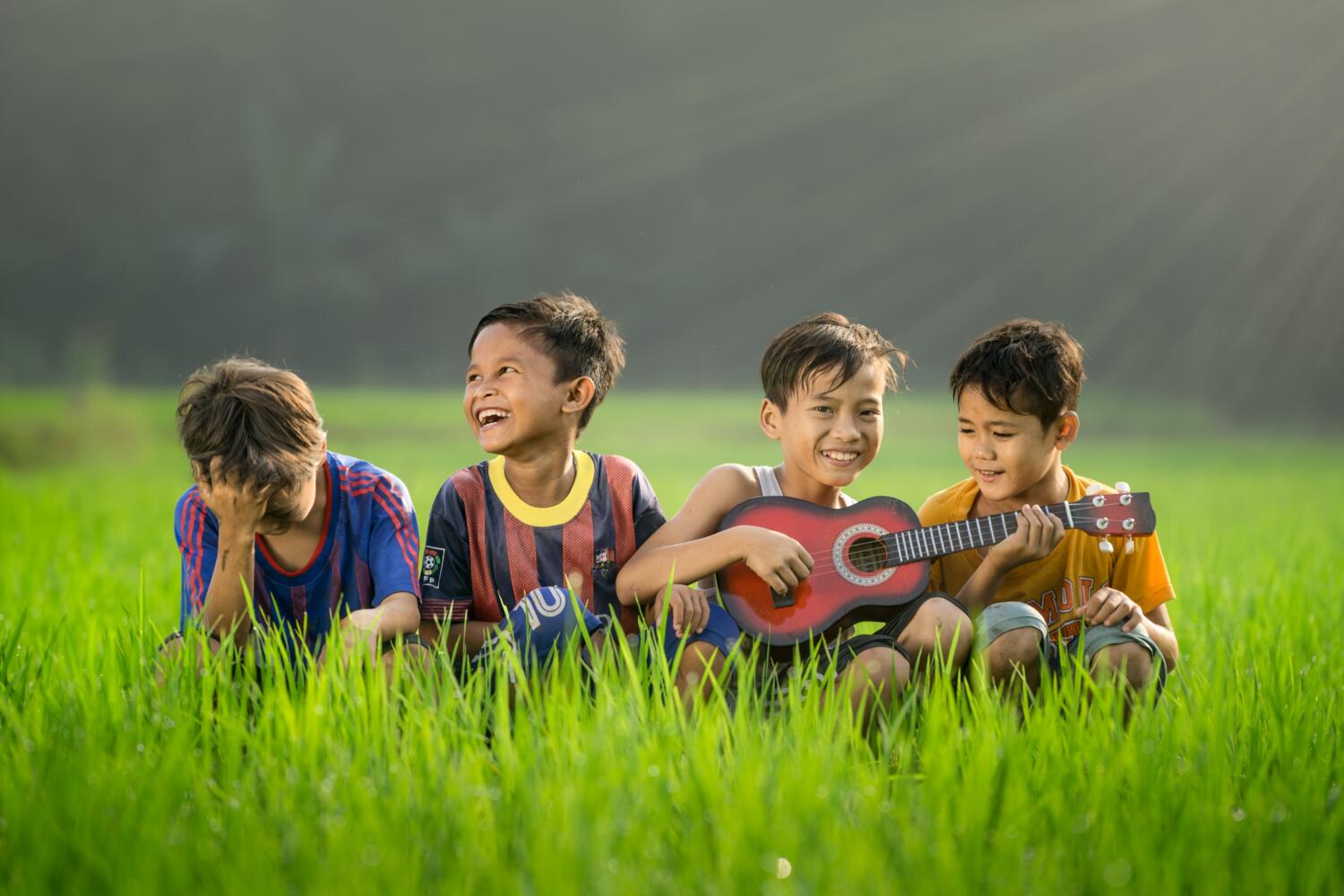 Digging Deeper: The Bond of Peace
Author: Mr. Kenneth Frank | Faculty in Theology, Living Education
---
Estimated Reading Time: 6 min.
Did you know Christ realized that, even though He commanded the Church of God to be peacemakers, this ideal would be difficult to fully achieve since it had the potential to break down into bitter disputes?
If anyone knows the nature of human beings it is Christ, who is our Creator (Ephesians 3:9; Colossians 1:16). Even though He granted believers the powerful Holy Spirit of love and unity, He realized that fully meeting that standard would be difficult to attain at times. Nonetheless, He commands His followers to strive continually for the peace that passes understanding (Philippians 4:7). This Digging Deeper will explore this vital topic to remind Christians of one of our ultimate goals in the universal body of Christ, especially while we live at a time of global disunity, partisanship, and chaos.
Our primary text for consideration reads: "I therefore, the prisoner of the Lord, beseech you that ye walk worthy of the vocation wherewith ye are called, With all lowliness and meekness, with longsuffering, forbearing one another in love; Endeavouring to keep the unity of the Spirit in the bond of peace" (Ephesians 4:1-3 KJV). The cohesion that should hold together Christians as they unitedly preach the gospel is called a "bond." The phrase "the bond of peace" can be understood in a couple of ways. Ethelbert Bullinger presents what he considers the most likely position in his Figures of Speech Used in the Bible: this phrase is a figure of speech called a genitive of apposition: "'The bond of peace': i.e., the bond, which is peace.'" (Bible Analyzer 5.4.1.22). In other words, the bond consists of peace. A Popular Commentary on the New Testament edited by Philip Schaff elaborates further: "' Peace' is the result of peace with God, and, binding Christians together, it is 'a condition and symbol of that inner unity wrought by the indwelling Spirit of God' (Alford). Hence an outward unity, which does not bind Christians in peace, can scarcely be 'the unity of the Spirit'" (e-Sword 12.1). This unity results from Christ, who is our peace, bringing together Jews and Gentiles into one united body (Ephesians 2:13-14). Peaceable relations between believers continue to hold them together.
Bonds and Ligaments
The Websters Unabridged Dictionary, 1913 defines a bond as: "1. That which binds, ties, fastens, or confines, or by which anything is fastened or bound, as a cord, chain, etc.; a band; a ligament; a shackle or a manacle" (Bible Analyzer 5.4.1.22). Thayer's Greek Definitions defines the Greek word (sundesmos) translated "bond" much the same way (e-Sword 12.1). Significantly, bond is compared to the ligaments that hold together parts of the human body. Christ likens his church to His body in the Book of Ephesians.
Peace of Believers
A couple of ways the English word peace is defined by Webster's 1828 Dictionary are:
1. In a general sense, a state of quiet or tranquillity; freedom from disturbance or agitation; applicable to society, to individuals, or to the temper of the mind…

5. Freedom from agitation or disturbance by the passions, as from fear, terror, anger, anxiety or the like; quietness of mind; tranquillity; calmness; quiet of conscience (e-Sword 12.1). Once again, the English translation agrees closely with the meaning of the Greek word (eirene) here (e-Sword 12.1).
Martin Manser in his Dictionary of Bible Themes defines peace as: "The state of harmony that is available to believers through having a right relationship with God and others and is especially associated with the presence of the Holy Spirit" (Bible Analyzer 5.4.1.22). He next explains peace experienced among believers: "Peace is the birthright of every believer in all circumstances. It is found only in God and is maintained through having a close relationship with him" (Ibid.). Finally, he defines what destroys peace among humans: "Because of human sinfulness, God's provision of peace is always under threat. Scripture shows that this breaking of peace has implications for the whole of creation" (Ibid.). The bond of peace is an on-going project, not only among humans in general but among believers in their congregations as well. Christians must ever be on guard for that which they might do or say that assaults this bond of peace.
Maintaining the Bond
The Seventh-day Adventist Bible Commentary, Vol 6 comments that in Ephesians 4:1-2 Paul enumerated the virtues to be exercised to maintain the bond of peace: to walk worthy of our vocation with all lowliness, meekness, longsuffering and forbearing one another in love. Following his admonition to keep the unity in the bond of peace, he lists seven particulars of which this unity is comprised (Ephesians 4:4-6):
one body
one spirit
one hope of our calling
one Lord
one faith
one baptism
one God and Father of all (Review and Herald Publishing Association, 1980, p. 1021).
Peace is an aspect of God's nature. He is referred to in Scripture as "the God of peace" (Romans 15:33;16:20; 2 Corinthians13:11; Philippians 4:9; 1 Thessalonians 5:23; Hebrews 13:20). Christians who serve the God of peace and the Lord Jesus Christ must actively preserve this precious bond among themselves. The Devil delights in and promotes strife and contention among God's people. He is the great divider, not an uniter (except in rebellion against God).
Other notable Bible verses relating to the bond of peace include:
Depart from evil, and do good; seek peace, and pursue it (Psalm 34:14 KJV).
Blessed are the peacemakers: for they shall be called the children of God (Matthew 5:9 KJV).
If it be possible, as much as lieth in you, live peaceably with all men (Romans 12:18 KJV).
For God is not the author of confusion, but of peace, as in all churches of the saints (1 Corinthians 14:33 KJV).
The Expository Notes of Dr. [Thomas L.] Constable provides us a fitting citation to conclude our short study on this essential Christian virtue: "Christians must preserve the unity between believers that God has created in the church. Paul viewed peace as what keeps potential factions together. He had in mind peace between all kinds of diverse groups in the church, the most basic being Jews and Gentiles" (e-Sword 12.1). Christians' goal is to live up to the peace that Christ has already afforded them. They must recognize that He has offered this same peace to every true believer through activating God's spirit within them. Remembering this responsibility tempers our tempers and promotes patience, understanding, forgiveness, and love as we endeavor "… to keep the unity of the Spirit in the bond of peace" (Ephesians 4:3 KJV).
---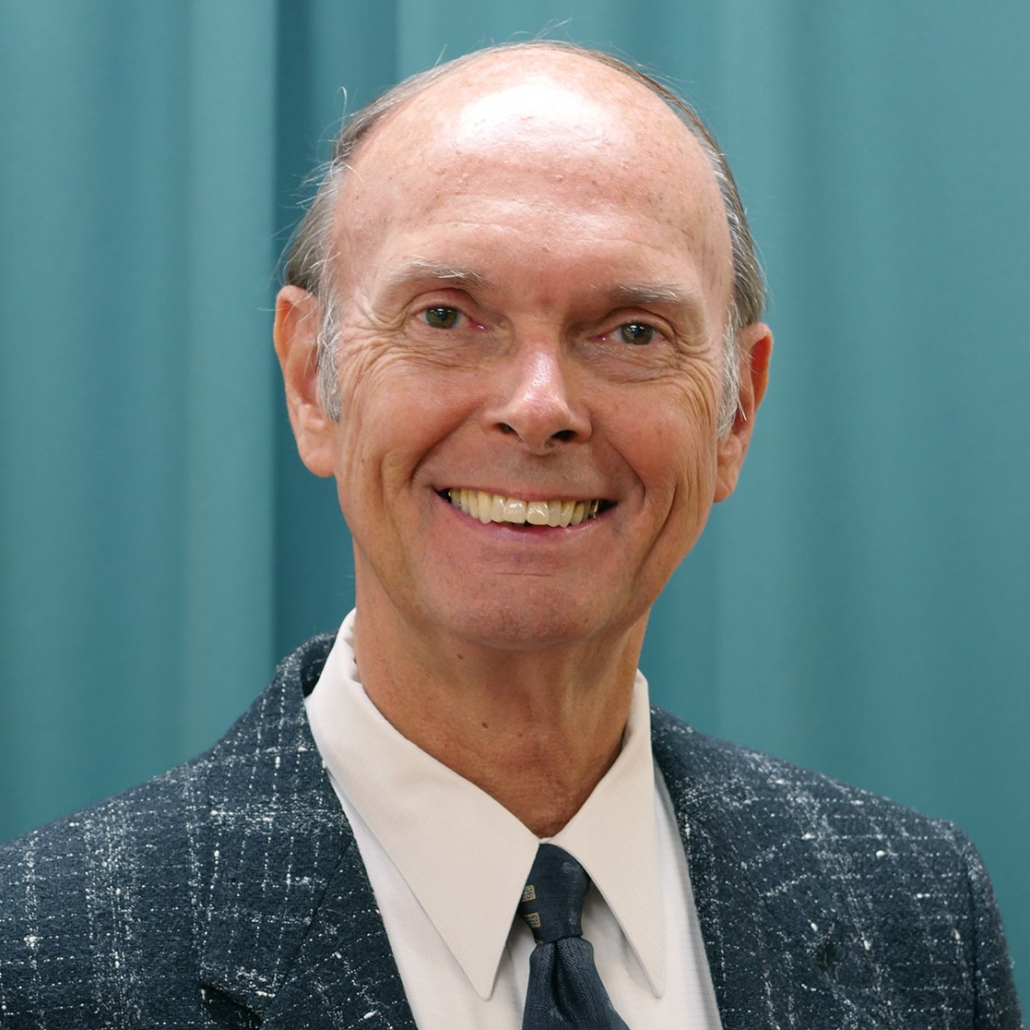 Kenneth Frank was born and raised in New Jersey, USA and attended Ambassador College, graduating in 1973. He served in the Canadian ministry from 1973-1999, after which he returned to the USA to pastor churches in Maryland, Virginia, and North Carolina for 15 years. Having earned a BA degree from Ambassador College he later earned a MA degree from Grand Canyon University before being assigned to the Charlotte office to teach at Living University, now Living Education. Currently, he teaches the Survey of the Bible course to the on-campus students and writes the Digging Deeper column for our online Bible study program. He is married, has four children, and seven grandchildren.
https://www.lcgeducation.org/wp-content/uploads/2020/11/robert-collins-lP_FbBkMn1c-unsplash.jpg
1000
1500
lcgadmin
https://www.lcgeducation.org/wp-content/uploads/2021/02/logo_basic-website-300x94.png
lcgadmin
2020-11-04 14:24:00
2021-08-12 17:16:05
Digging Deeper: The Bond of Peace